What Institutionally Accredited Means and Why It Matters to You
Institutional accreditation is a voluntary system of peer review of an institution according to established standards. It provides public assurance about the quality of institutions, and it provides a mechanism for the institutions to evaluate themselves and to improve.
If you've considered attending a U.S. college or university, you've likely noticed that most refer to themselves in some way as accredited. But what are the different types of accreditation and how should that factor into your decision to attend that institution?
What Does Accreditation Mean?
Accreditation in higher education is like in any other discipline or industry — it's a voluntary system of peer review of an institution according to established standards. Accreditation can happen when industry leaders band together and establish an independent body that can hold everyone in that industry to a certain standard. This helps to ensure that an industry meets a certain level of quality.
The same thing happened in higher education when colleges and universities wanted a way to indicate institutional stability, good governance and a process for self-evaluation and improvement.
Colleges and universities choose to be evaluated by accrediting bodies so that it can be shown that their programs meet acceptable levels of quality.
What is Institutional Accreditation?
There are two types of higher education accreditation. An institutional accreditation is when an entire college or university is accredited by a regional or national accreditation group.
Regional accreditors grant accreditation to institutions within a defined geographic region of the United States. National accreditors function at the national level and compare institutions across the country with a similar career focus or curriculum.
There are 7 regional accrediting organizations, which are overseen by the Council for Higher Education Accreditation (CHEA) and the U.S. Department of Education. National accrediting agencies, which regulate accreditation for religious institutions, technical training, vocational training, professional certification programs and other similar types of institutions, number more than regional agencies.
The second type of accreditation considers individual programs. These programmatic accreditations focus on accrediting individual programs within a college or university, rather than the whole institution. Program-level accreditations may look, for example, at the quality of a nursing program or a school of business. Those program-level evaluations often provide an additional indicator of high quality, but they are less universal.
Where Did Institutional Accreditors Come From?
In the late 1800s, the number of colleges in the U.S. began to grow dramatically. Most were founded:
With the charter of a state legislature in the case of public colleges and universities;
By the trustees of a church (e.g. Wesleyan University and Jesuit colleges);
By non-sectarian civic groups and philanthropists with the goal of improving their communities (e.g. Vanderbilt University, Emory University or Chicago University); or
By entrepreneurs in the case of for-profit colleges.
One problem is that anyone could set up a school and call it a college or university. There was no definite way to know if a school was committed to its stated mission or if it was taking advantage of tuition-paying students.
Nor was there any common standard for what a degree indicated. Two different institutions might award master's degrees for very different levels of achievement. In the worst cases, "diploma mills" essentially sold degrees without providing any learning or requiring any work.
Eventually, colleges and universities within a region began to form their own accrediting agencies that evaluated members by an agreed-on set of standards. Seven of these institutional accreditors survive today.
For example, along with 200 other colleges and universities, SNHU is accredited by NECHE, the New England Commission of High Education.
What is the Role of the Institutional Accreditors Today?
The 7 institutional accreditors became more important with the passage of The Higher Education Act of 1965. As the U.S. Department of Education (DOE) developed financial aid programs, it needed to ensure students were spending that aid at quality institutions rather than at diploma mills. Because the U.S. doesn't have a central ministry of education like many other countries, the DOE empowered the institutional accreditors to make those assessments.
So, while it is still true that anyone can rent classroom space or put courses online and call it a college, students can only use federal student aid at institutionally accredited colleges and universities. If a school loses its accreditation, it becomes ineligible to accept federal financial aid dollars and loses a primary source of revenue.
This system of institutional accreditation has several ripple effects:
State governments, foundations and other funders typically only make grants and scholarships to institutionally accredited colleges and universities or to students and researchers affiliated with them.
Graduate and professional school programs may require that applicants have a bachelor's degree from an institutionally accredited college or university.
A professional license in fields such as nursing or teaching usually requires a degree from an institutionally accredited school.
Ultimately, institutional accreditation provides public assurance about the quality of institutions, and it provides a mechanism for the institutions to evaluate themselves and to improve.
What Does Institutional Accreditation Look At?
Each of the institutional accrediting agencies uses a formal set of standards. They are somewhat different at each agency, though they are similar enough that they are all recognized by DOE, and students may be able to transfer credits from one institution to another across regions. Students are encouraged to check with the registrar or admission office of the school to which they intend to apply.
The standards may be more or less rigid at different agencies. For example, one may require 120 credits for a bachelor's degree program and another may recommend that standard and ask that a school provide a rationale for any variation.
You can see the organization-specific accreditation standards here:
Fundamentally, institutional accreditation considers if a college or university is mission-focused and is organized to achieve that mission. For example, in a summary of its standards, NECHE says an accredited college or university:
Has clearly defined purposes appropriate to an institution of higher learning;
Has assembled and organized those resources necessary to achieve its purposes;
Is achieving its purposes; and
Has the ability to continue to achieve its purposes.
To evaluate that, NECHE considers standards related to planning, governance, financial and infrastructure resources, design of the academic programs, student support, faculty support, learning outcomes and transparency.
Institutional accreditation doesn't consider other activities, such as non-degree programs that don't involve federal financial aid resources. For example, a college may operate a continuing education program for retirees or a summer program for high school students that is highly valued in the community. But if the program doesn't award credit or take federal financial aid dollars, it wouldn't have any bearing on accreditation.
The institutional accreditors are evaluated by The Council for Higher Education Accreditation, which ensures that dubious accrediting organizations don't provide cover for diploma mills.
What is Included in the Accreditation Process?
Most institutional accreditation involves 2 major phases: a self-study every 10 years and an interim report after 5 years. (These timelines can vary by agency.)
Each stage involves extensive evaluation and reporting by internal working groups of faculty and other stakeholders that consider the standards above, as well as site visits by outside evaluators. There is also typically a public comment period.
Ultimately the institutional accreditor produces a letter accepting or not accepting the school's self-evaluation and laying out the timeline and conditions for the next report. Ideally, this letter will indicate that no other evaluation is needed during the next 5-year period. The accrediting agency may note issues of special attention that will get a closer look at that time. (A university's accreditation status can often be found publicly in the consumer information section of their website. For example, here is SNHU's.)
But the agency may also note concerns that require additional follow-up or progress reports on a shorter timeline. Likewise, they may put a conditional or probationary status on the accreditation if the school isn't meeting the standards.
And in extreme cases, they may withdraw its accreditation. The problems may be complex and compounding, but the last straw, at least publicly, is often that the school's financial stability has become untenable. The school isn't likely to be around in a few years to graduate any new students it is admitting.
Each of these kinds of decisions can often be found in the institutional accreditors' public notices.
How Do Institutional Accreditors Deal with the Changing Higher Education Environment?
One other effect of accreditation is that it establishes the scope within which a college or university can operate. A school stakes out its own mission, student profile, breadth of offerings and instructional modes, and the accreditation is for that stated scope.
But what if a school wishes to change or expand its scope as student needs, community needs or financial conditions change? For example, suppose the most recent evaluation is based on a college providing high-quality bachelor's degrees but the college later sees a need for more certificate programs.
Or suppose they want to innovate by awarding associate degrees. Or by co-locating with a community college to award joint degrees. Or suppose independent campuses within a state system want to merge.
In cases like these, the college or university potentially wants to go out of the scope of what they are accredited for. So institutional accreditors have processes for applying for "substantive changes." These can include:
Expanding beyond bachelor's programs to grant master's degrees or doctoral degrees for the first time;
Delivering services at satellite or branch campuses;
Cooperating to award degrees jointly with another institution; or
Creating degree programs that are primarily or entirely online.
That last case, of course, is becoming very common as the popularity of online education grows.
One example of this in action is when Southern New Hampshire University designed and launched College for America, an online competency-based degree program that doesn't use a traditional course schedule based on credit hours.
That was a substantive change and it depended on translating measurable competencies into equivalent units of credit hours. The result was that College for America became the first institutionally accredited degree of its kind.
So, while the institutional accreditation system is designed in part to ensure stability, it also is designed to promote reflection and quality improvement. As such, it is possible for accredited colleges and universities to innovate to provide high-quality programs that are eligible for federal financial aid and that meet the needs of today's students.
Mike Ferrigno is a content director at Southern New Hampshire University. Connect with him on LinkedIn.
Explore more content like this article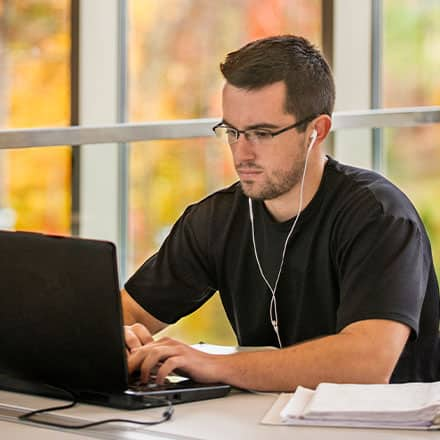 October 22, 2021
There's a clear benefit to getting an associate degree. Workers with an associate degree had median weekly earnings of $862, $132 more than people with a high school diploma alone, according to BLS.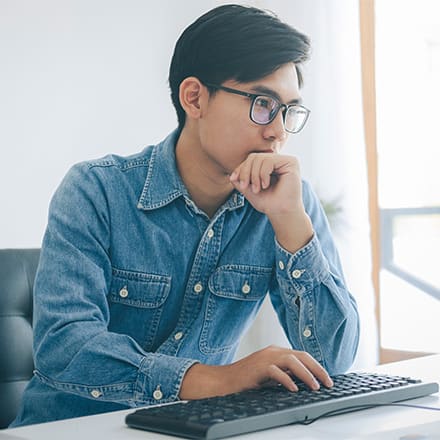 October 15, 2021
Generally taking only two years to complete, an associate degree provides foundational academic knowledge and technical expertise for a variety of career fields without the time and financial investment of a four-year degree.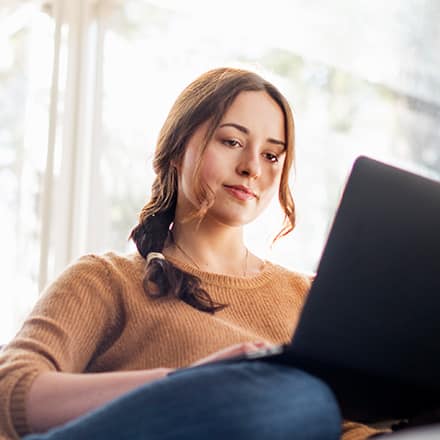 October 13, 2021
Choosing the right MA degree is a matter of your current accomplishments – academic and professional – and your goals for the future. Which MA degree is right for you will depend on your current career and where you want to go from here.