How to Get a Master's Degree
If you're interested in getting a promotion or launching a new career, you may be wondering how to get a master's degree and whether graduate school is right for you.
Earning a graduate degree can have many positive benefits for your career and long-term salary potential, as the number of jobs that require a master's degree grows across many in-demand fields.
"A lot more jobs are requiring master's degrees," said Jan Martin, an undergraduate academic advisor at Southern New Hampshire University. "I'm getting a lot of feedback from students who say they want to move up in their career, but can't go higher until they have a master's degree."
If you're planning for a future career and wondering,"Should I go to grad school?" it's important to explore master's degree requirements for admission and graduation and the benefits of a master's degree.
Is a Master's Degree Worth It?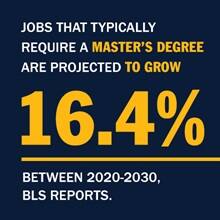 Master's degrees are in high-demand across a variety of industries, according to the National Center of Educational Statistics (NCES). Between 2009-2019, the total number of master's degrees conferred increased by 20%, up to 833,700 master's degrees in the 2018-19 academic year. The majority of those degrees were awarded in business, education and health professions.
Businesses, too, are seeking master's degree holders at higher rates. Between 2020 and 2030, jobs that typically require a master's degree are projected to grow 16.4%, compared to 9.9% for jobs requiring a bachelor's degree and just 5.1% for jobs requiring only a high school diploma, according to the U.S. Bureau of Labor Statistics (BLS).
No matter what your career goals, a master's degree can also boost your earning potential and reduce your risk of unemployment throughout your career.
In 2020, master's degree holders' median weekly earnings were 18.3% higher than bachelor's degree holders and 64.7% higher than associate degree holders, according to BLS data.

Master's degree holders also had a 4.1% unemployment rate in 2020, compared to 5.5.% for bachelor's degree holders, 7.1% for associate degree holders and 9% for workers without any college education, according to BLS.
Ready to see yourself succeed in a master's degree program? The first step is to find the degree that fits your needs.
Finding a Master's Degree Program
If you want to earn a master's degree but are wondering, "what master's degree should I get?" start by considering what you hope to achieve with your degree and make a list of master's degree options, Martin said.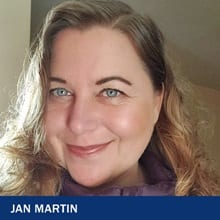 Think about the field in which you want to work, the tasks you'd like to do on a day-to-day basis, and the environment in which you want to work. Do you see yourself working at a computer, or would you rather be out in the field? Do you want to manage employees and client relationships, or would you rather stay behind the scenes?
"Knowing what kind of skills you're looking to obtain can help your advisors point you in the right direction," said Martin.
Different types of master's degrees:
It's important to ensure that the master's degree program you enroll is right for you and will fulfill any educational requirements for the career you want, particularly if you'll need to seek state licensure or certification, Martin said.
If you want to advance an accounting career or become a CPA, for example, you'll need to ensure that your accounting master's degree aligns with your state's education and licensing requirements to sit for the CPA exam.
Can You Get a Master's Degree Online?
When choosing a master's degree program, you should also consider how your graduate education will fit into your life, particularly if you're balancing coursework with a career and family obligations.
Luckily, there are many options for online master's degree programs, which can give you 24/7 access to video lessons, reading materials and other educational resources so you can learn at the time that works best for you.
"Getting a master's degree online makes it attainable for so many people who maybe wouldn't have the option to do so otherwise," said Natasha Dominguez, a graduate admission counselor for SNHU. " An online program also gives you more freedom to schedule coursework around your busy life and really take control of that balance of work, life and family."
Applying to a Master's Degree Program
Specific master's degree requirements for admission vary among universities and degree topics, but the process typically begins by filling out an application for enrollment.
Once you've applied, an admission counselor can help you through the rest of the acceptance process, Martin said. If you're still unsure about which degree program is right for you, the admission counselor can help you talk through your goals and find the best fit.
An admission counselor can also help you determine if any standardized testing is required for admission. While some graduate schools require standardized testing like the GRE or GMAT, many online programs don't require any such assessments, Dominguez said.
Before being admitted into a master's degree program, you'll also need to demonstrate that you've already earned a bachelor's degree. While an official transcript will need to be requested from your undergraduate program, having an unofficial record of your college education, such as a copy of your transcript or even a diploma, can help keep the application process moving forward while you wait for the official record, said Dominguez.
Be sure to review your past educational and professional experience with your admission counselor, too.
If you're applying to a master's degree in a new field, you may need to take some foundational courses to get you up to speed on the subject before enrolling. But if you've already completed some graduate level coursework or have certain types of relevant professional experience, you may be able to apply that learning to your program to save time and reduce the cost of a master's degree.
Additional admission requirements can vary by program, Martin said. A business master's degree program might require a professional resume, for example, and a creative writing program may require a writing sample.
Earning a Master's Degree
Gaining admission to a master's degree program is only the beginning. It's also important to have a thorough understanding of what it takes to complete a degree program and graduate.
How Many Credits For a Master's Degree?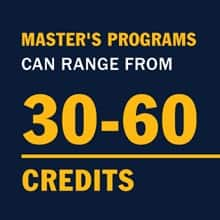 Master's programs can range from 30-60 credits, though exact credit requirements can vary between programs.
In addition to regular coursework, some master's degree programs may require an internship, clinical fieldwork or other hands-on learning activities. A capstone project that uses all the learning within a program to solve a real-world problem may also be a requirement toward earning your degree.
How Long Does It Take to Earn a Master's Degree?
How fast you complete a master's degree depends on the program you're enrolled in and the time available in your schedule.
Earning a master's degree online can help you earn your degree faster, allowing you to keep learning even during the summer and winter holiday season when on campus classes are typically not in session.
You may be able to complete an online master's degree program in as little as 15 months. But if you're balancing work and family responsibilities, you may need to take fewer courses each term or even take a term off, and it may take longer to earn your degree, said Dominguez.
What Is the Cost of a Master's Degree?
The cost of a master's degree varies based on the specific program you enroll in, the textbooks and other materials required for your courses and the tuition rates of your university.
Earning a master's degree online instead of on campus can help reduce overall costs, by saving time and reducing expenses for room and board, student services and other fees. Online courses also typically use more free or lower cost learning resources, like video tutorials and e-books.
See Yourself Succeed with a Master's Degree
When it comes to graduating with a master's degree, planning and preparation are key, particularly if you'll be learning while balancing a career and family.
Setting yourself up for success can start as soon as you're admitted to a graduate program, by reviewing your schedule and determining how you'll fit your coursework into your daily life.
"It's important to make a time management plan when you're going back to school," Dominguez said. "At the very least, make note of when you will have free time in your schedule. Find a specific area in your home to go study, too, which can really help improve your focus."
You can also explore other learning resources available to students from your university, said Martin. Many master's degree programs offer student services like virtual tutoring, writing assistance and even career guidance.
The most important factor for master's degree success, however, Martin said, is to simply never give up.
"Just continue to have that faith and believe in yourself, and have that good attitude as you're working through your program," she said.
Danielle Gagnon is a freelance writer focused on higher education. Connect with her on LinkedIn.
Explore more content like this article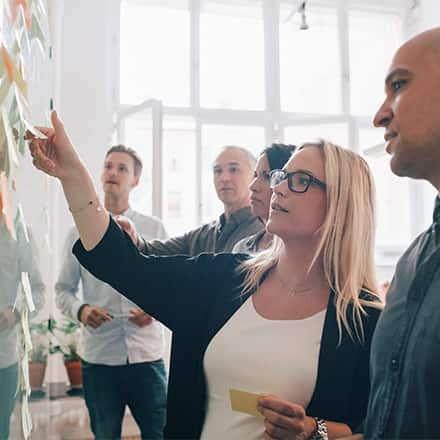 November 09, 2021
In today's competitive workforce, it can pay - literally - to advance from an associate to bachelor's degree. Learn more about the career and salary growth you could experience with a bachelor's degree.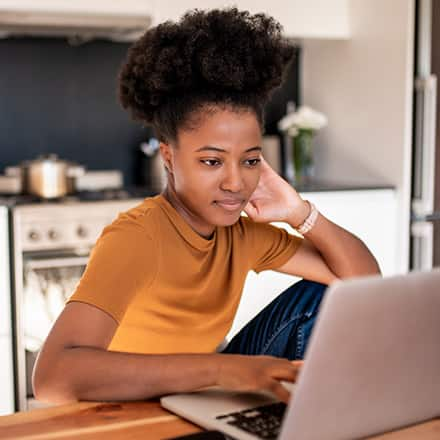 November 02, 2021
There are many factors to consider when choosing which path is for you, including time commitment and cost. Two of the most popular types of credentials are degrees and certificates, and each can be significant in helping you achieve your goals.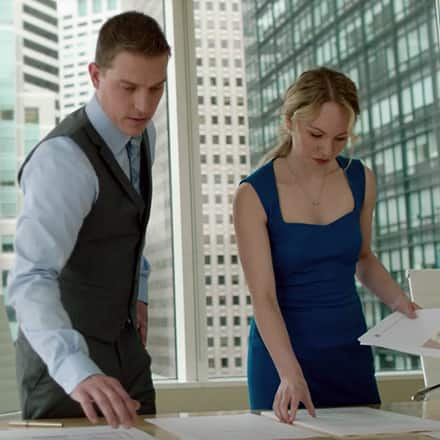 October 29, 2021
A master's degree, or graduate degree, is typically a 2-year academic program that allows you to specialize in a subject area. An MA, MS, and MBA are common types of master's degrees.