Celebrating Nurses Week: A quick look at the recent changes in the profession
Introduction
National Nurses Week 2019 begins on National Nurses Day, May 6, and ends on May 12, which is Florence Nightingale's birthday. Nursing remains one of the hottest professions, largely due to a combination of the aging Baby Boomer population and changes from the recent Affordable Care Act (ACA) healthcare reform. Today's professional nurse is drastically different from the nurse of yesteryear. Southern New Hampshire University (SNHU) is preparing nurses for this newly expanded role.
Preparing tomorrow's nurses
The nursing profession continues to experience widespread growth. Some of the factors related to this growth include the aging Baby Boomer population, advances in healthcare technology leading to new treatment options, recent ACA changes, and a shift to more outpatient treatment options. As an example of the shift to outpatient therapy, consider the case of a patient requiring extended intravenous (IV) antibiotic therapy. Previously, this patient would have remained hospitalized for the entire course of therapy. With new long-term IV access devices, that same patient can now receive therapy in the comfort of their own home through the services of a home health nurse.

In order to continue to offer relevant contemporary programming for our students, the SNHU nursing faculty monitor trends in the healthcare field to inform course offerings. Four trends stand out when looking at preparing tomorrow's nurses:


Increase in use of information technology
Computers and devices are the staples of our world. Even rural clinics are adopting electronic health records to assist with tracking patient care and processing insurance claims. Students may be comfortable with routine computer use, but the nuances of electronic health records are a unique competent. In order to prepare future nurses, we make use of simulated medical records and documentation with the ShadowHealth digital clinical experiences. Students are able to practice skills like documenting patient care and retrieving patient information from a simulated medical record. According to SNHU Nursing Graduate Faculty Lead Nicholas Carte, "Through its digital clinical experiences, Shadow Health offers students the ability to practice clinical reasoning skills in an asynchronous virtual environment. Each student works with virtual patient simulations that have been developed through evidence-based practice. They receive therapeutic communication during the simulated digital experiences and document in SOAP format with the opportunity to self-reflect. Shadow Health is supporting our learners to think critically and grow as practitioners."


Collaboration in professional interdisciplinary teams
The changes that have affected the nursing profession have rippled to other healthcare fields as well. Many patients now benefit from a team approach to their care. Gone are the days of a doctor ordering treatment and a nurse carrying it out. Today large teams with various specialties meet to determine the best treatment course with input from the patient and family. This change in dynamic has necessitated a change in how we train healthcare providers. At SNHU, we provide this training through interprofessional courses where our nurses learn alongside public health students, health informatics students, and health administration students. This model allows for a greater understanding of the roles of various individuals. According to Tami L. Jakubowski and Tracy J. Perron, in order to provide proper care and improve patient outcomes, today's nurses must effectively collaborate with members on an interdisciplinary healthcare team; that means working together as team members and team leaders, and in to do that, they must understand each member's education, scope of practice, and areas of expertise.


Increased demand for critical thinking skills and real-time decision making
Healthcare is very fast paced. This is evident to patients as they note the decreased time they have with a provider. The challenge for today's nurse is determining care priorities and balancing that with real-time patient information, like laboratory results and responses to treatments. This is another area where our virtual capabilities and simulation technology assists us to train students prior to their direct care experiences with patients. The low-stakes simulation environment help students learn the mastery of skills they will encounter in future clinical experiences. Things like performing a complicated, multi-step, math calculation for a medication that is dosed upon a patient's weight are hard to master. Having an environment designed for practice and feedback benefits not only our students, as well as their patients.


Increased use of telehealth
According to the National Rural Health Association (NRHA), 19% of Americans live in rural settings. They have the same access to healthcare providers as those living in urban settings. Enter technology. Our increased technology capabilities allow for virtual patient visits, either in conjunction with a home health nurse or through a secure portal where the patient can communicate with a provider via a smartphone application or web-based platform. Access to healthcare resources is now possible without the burden of long-distance travel. Patients can be seen for routine illnesses like sinus infections or receive mental health services in the comfort of their own home. But we need nurses familiar with the use of telehealth technologies, specifically how to improve patient outcomes with this modality. We continue to use our courses to reflect these changes and advances.

It is an exciting time to be a nurse. With so many settings and specialties available, every nurse can find the perfect match for their skill set. The challenges of the profession are outweighed by the benefits of knowing that your actions improved a patient's life or the entire community. Happy Nurses Week! Take the time to thank a nurse.
Explore more content like this article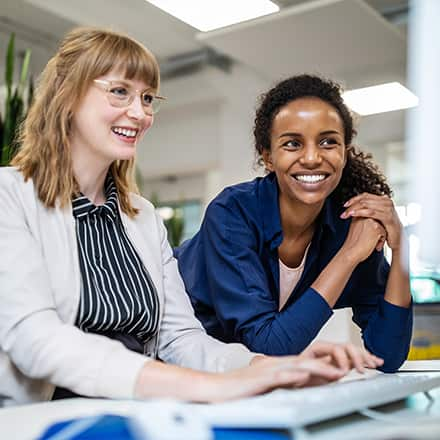 Medical billing and coding courses can provide you with the knowledge needed to break into the field or upskill for your career. Taking medical billing and coding courses allows you to explore the area of study before committing to a full degree program.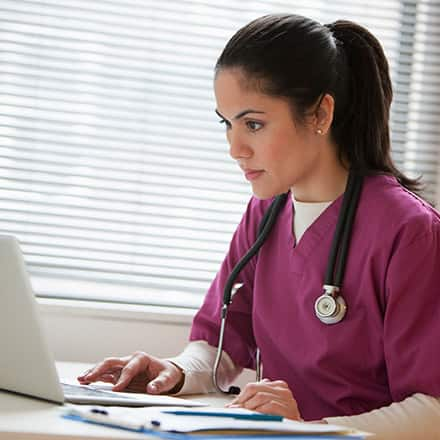 When you're ready to take the next step toward becoming a nurse practitioner, you'll need to earn a Master of Science in Nursing (MSN) or Doctor of Nursing Practice (DNP) from an accredited program. There, you'll complete specific nurse practitioner courses and supervised clinical practice hours.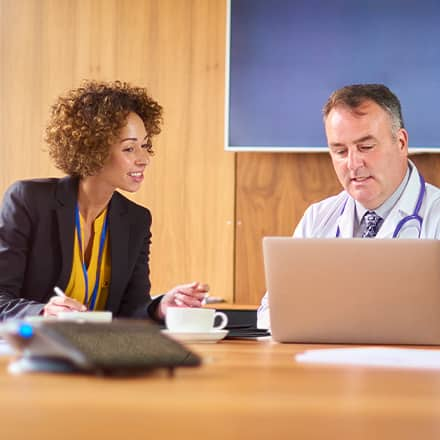 A bachelor's degree in public health may lay the foundation for pursuing a graduate degree while developing career-related skills. From advocating for wellness programs to creating public policy to help control and prevent infectious diseases, a public health professional's work can affect everyone.
About Southern New Hampshire University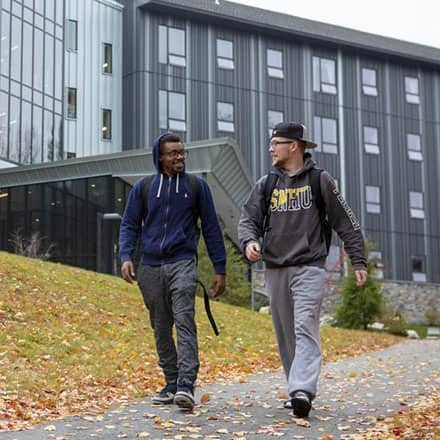 SNHU is a nonprofit, accredited university with a mission to make high-quality education more accessible and affordable for everyone.
Founded in 1932, and online since 1995, we've helped countless students reach their goals with flexible, career-focused programs. Our 300-acre campus in Manchester, NH is home to over 3,000 students, and we serve over 135,000 students online. Visit our about SNHU page to learn more about our mission, accreditations, leadership team, national recognitions and awards.