What is an MSN Degree?
A graduate degree in nursing can lead to a higher salary, more career options and potential for leadership across all areas of specialty.
It's important to remember that "an MSN is an academic degree and not a role," said Dr. Esther Johnstone, DNP, MSN, RN, CNOR, clinical faculty of graduate nursing at Southern New Hampshire University (SNHU). A registered nurse (RN) in any specialty who has already earned a Bachelor of Science in Nursing (BSN) may choose to further their careers by earning an MSN.
The advanced degree allows nurses to "prepare for practice in an advanced nursing practice specialty," said Johnstone. "Examples of advanced nursing specialties include administration and practice leadership, direct patient care, nurse educator roles, health policy consultants and much more."
How Many Years is an MSN Degree?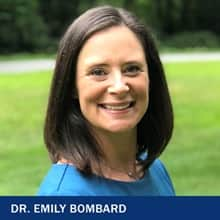 Generally speaking, it takes about two years to earn an MSN degree. This can vary based on student and program. Most MSN students are already working as nurses in their chosen field when they start their graduate degrees. Taking on master's level studies on top of an active nursing career can be a large time commitment, especially considering that working professionals likely have families and other personal commitments to juggle as well.
Because of the time commitment needed to earn the degree, having an online option to complete coursework can be a gift. By studying online, "students can adjust their academic time to accommodate their needs at home and work," said Dr. Emily Bombard, DNP, RN, CNL, CNE, clinical faculty of graduate nursing at SNHU.
While the bulk of coursework is conducted online, "students will still gain clinical experience in an online program," Bombard said. This is because "students will be able to choose a clinical site in a physical location that's close and convenient to where they live" to complete their clinical requirements for the degree.
Is There Any Way to Speed That Up?
Licensed registered nurses who want to "advance their knowledge and career opportunities" can streamline their education through RN-to-BSN or RN-to-MSN pathway, said Bombard.
An accelerated master's is another way to speed the process of becoming an MSN. These programs are for students with non-nursing bachelor's degrees. Through the program, they become eligible to sit for the NCLEX to become an RN and continue through the program to earn an MSN.
How Does Studying Nursing Online Work?
Online education is every bit as rigorous as studying in the traditional classroom. The programs are often accelerated and faster-paced. This may allow you to meet your goals faster. Of course, learning in any format requires strong time management skills coupled with motivation and organization. Luckily, nurses are pros at this.
And yes, even programs with practical components such as nursing can be completed online. In fact, earning a nursing degree online "makes sense," said Johnstone. "For those who are working full time, have families or other responsibilities, or perhaps all of the above, online programs offer great flexibility."
In addition to online coursework, some programs also include clinical practice experience with a mentor or preceptor in an area local to you. A capstone or research project on the healthcare setting of your choice may also enhance your course of study. These components provide experiential learning that combines hands-on learning with practical skills you will use in your career.
If you're considering an MSN or any nursing degree, be sure to look for an accredited school. For example, all of SNHU's nursing programs are fully accredited by the Commission on Collegiate Nursing Education (CCNE).
What Can You Do with an MSN Degree?
Perhaps one of the best parts of the nursing profession is that you can take your career in so many different directions. By earning an MSN, you may be able to move into a variety of leadership or specialty roles.
Those specialty roles are many. "A master's prepared nurse can become a nurse practitioner, nurse educator, clinical leader, executive leader, informaticist, safety and quality specialist, population health professional, or practice in a number of other specialties," said Bombard. "That is the beauty of our profession. The options seem nearly endless."
An MSN can also set you apart in the field. It is estimated that 57% of registered nurses in the U.S. hold a BSN or higher (Campaign for Action PDF source).
What is the Career Outlook for Someone with an MSN?
You may have heard that there is a national nursing shortage. A rapidly aging population, high turnover, and lack of potential educators qualified to train new nurses are major factors contributing to the nursing shortfall.
This anticipated shortfall means that more registered nurse jobs will be needed from now through 2022 than any other profession in the United States.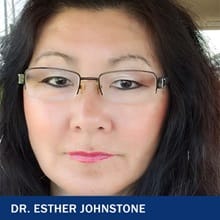 The Bureau of Labor and Statistics (BLS) shows an anticipated growth of 7% for the nursing professions overall through 2029. That is much faster than the national average. The median annual salary for registered nurses as of 2020 is $75,330.
The employment outlook for nurse practitioners is set to grow by an astounding 52% over the next ten years, according to BLS. The median salary for nurse practitioners is $111,680. Earning an MSN can make a very real impact on lifetime earnings.
This predicted job growth coupled with the tremendous need for nursing care in just about every aspect of health care leads to a career field where "the sky's the limit," said Johnstone.
Just a few areas of specialization for nurses with an MSN degree include:
Mental health: In this role, you might plan or provide medical care to people who have a wide range of mental health issues. You may specialize in working with patients who suffer from personality or eating disorders as well as anxiety and depression. "Personally, I have seen an increased need for mental health nurse practitioners," Johnstone said.
Nurse midwife: In this role, you may provide care to women at all stages of pregnancy, childbirth and post-partum care. You may assist with family planning, wellness care, sexual health and reproduction issues. You may also deliver babies, which could include managing emergency situations during childbirth and assisting surgeons during cesarean births. And, you may serve as a primary care provider for women, including offering wellness education on topics such as nutrition and disease prevention.
Nurse educator: As a nurse educator, your career could take you in a variety of different directions. You may work with nursing staff at a practice or hospital to provide training toward them maintaining competencies and advancing their own nursing practice. You might provide or facilitate continuing education opportunities for the nursing staff. You may also design, evaluate, and deliver new and ongoing nursing curriculum.
Nurse practitioner: As a nurse practitioner, you may serve as a primary caregiver or specialty caregiver to patients with a variety of health concerns. Patient assessment and discussion with patients about their health and wellness may be part of this role. There are a number of sub-specialties within the field, so you may focus on adult and geriatric health, pediatric health or mental health, to name a few specialty options.
Is Earning an MSN the Same as Becoming a Nurse Practitioner?
While "a nurse practitioner may have an MSN, not all nurses with MSNs are nurse practitioners," said Bombard. A graduate degree is often required to work in an advanced specialty as an advanced practice registered nurse (APRN).
Those specialties may include:
Certified Nurse Mid-Wife (CNM)
Certified Clinical Nurse Specialist (CNS)
Certified Nurse Practitioner (NP)
What is Needed for Success with an MSN in Nursing?
"Nursing is described as both an art and a science," Bombard said. As such, nurses who are good at math and science coupled with a healthy dose of empathy are going to do very well in this field. "Successful nurses are excellent problem-solvers, critical thinkers, and career-long learners," said Bombard.
The ability to be patient-centered and willing to educate patients requires "the art of listening, as well as flexibility, communication, and collaboration," said Johnstone.
What's the Big Picture?
Above all, "earning a nursing degree online makes sense," said Johnstone. "Nurses who earn an MSN have opportunities available to them that they wouldn't have otherwise."
An MSN in any specialty leads to opportunities:
Leading health care organizations
Conducting research
Teaching in the classroom and online
Providing direct patient care
Implementing evidence-based practice to improve patient outcomes
Each of these opportunities allows nurses to combine their scientific knowledge and expertise with empathy and compassion. Throw in a lot of hard work and the ability to communicate with people who are often sick or in pain, and one might think nurses should receive superhero capes at graduation.
Such a strong set of skills and demand for nursing expertise across all specialties makes nursing essentially future-proof. At the end of the day, nursing is really all about the patient. Improving patient outcomes helps everyone, in so many different ways. An MSN in nursing is an added tool for nurses to advance their career and help people everywhere.
Marie Morganelli, PhD, is a freelance content writer and editor.
Explore more content like this article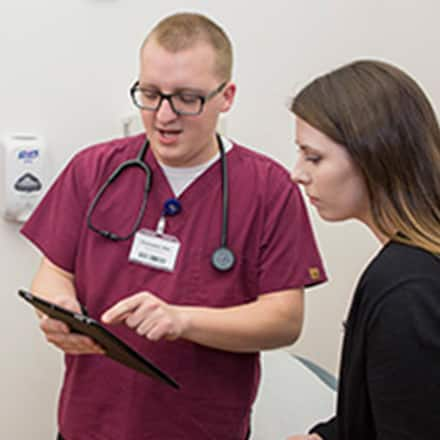 October 14, 2021
So many career paths can leave new and seasoned nurses alike wondering which specialty is right for them. To help, we've compiled a list of the 16 types of nurses employers are looking to hire, including information on salary, growth potential and required nursing degrees.
October 05, 2021
Both the nursing profession and some employers are calling on registered nurses (RNs) to obtain a Bachelor of Science in Nursing (BSN) to improve safety and help prepare for future healthcare challenges.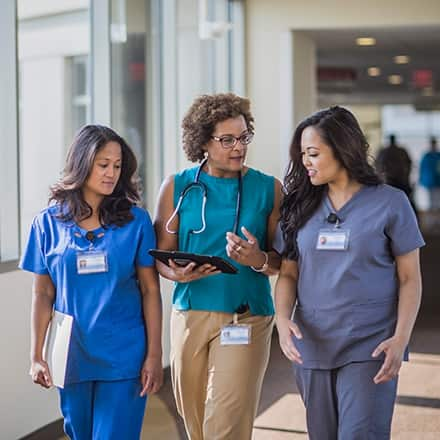 September 30, 2021
While nursing has always been a respected career, many people don't know that there are actually several different levels of nursing degrees and many different specialties available.