History Student Enters Field with Museum Internship
Less than two years ago, Elizabeth Gitschier '19 decided to leave nursing school to pursue her interest in history. After shifting career goals, it was especially important to her that she completed an internship before earning a bachelor's degree in history.
With a desire to find a job in the field post-graduation, Gitschier knew employers would be looking for relevant work experience. Not only could an internship serve as experience in the history field, but she also discovered it could count as course credits toward her degree.
Working with SNHU Career Services
Danielle Dalton, an internship administrator at Southern New Hampshire University (SNHU), helped Gitschier prepare for the internship search. Together, they worked extensively on her resume. "She would take my recommendations into consideration and revise, then share it back with me for more comments until she felt great about the document," Dalton said.
After that, Dalton guided her to websites that listed open internship opportunities, shared interview tips and discussed how to have first conversations with potential internship sites. Gitschier searched high and low for the perfect internship, and eventually found an opportunity at the Northborough Historical Society (NHS).
"It was a pleasure working with Liz," Dalton said. "She was always willing to take feedback and apply it to her search, which, I think, ultimately led her to land the opportunity with NHS."
When Gitschier first approached the NHS about an internship, Ellen Racine, its curator, and Lois Vandekopple-Smith, a museum trustee, were hesitant. Gitschier was working as a Certified Nursing Assistant, and her history experience was limited to her ongoing education.
Regardless, they decided to meet with her to learn more about the history courses she's taken and introduce her to museum work. "She demonstrated a clear interest… in the museum and archives, as well as a level of enthusiasm that was promising," Vandekopple-Smith said.
An Internship Introduction to a Variety of History Career Paths
Typically, the 150-hour requirement in eight weeks would be challenging for a small, volunteer-based society to accommodate, but as luck would have it, the timing was perfect. The NHS had just received a generous donation of artifacts from a local military family.
Racine appointed Gitschier to accession, or, recording the new donations, so the focus of her internship centered around one family but introduced her to several history career paths. Past NHS interns have been set on following a particular track, according to Racine, Gitschier's supervisor. "Elizabeth, however, seemed interested in learning a variety of tasks which made it fun for all of us," she said.
Thanks to the group of volunteers who were interested in sharing their passions with Gitschier, she was able to work with:
Curators
Archivists
Genealogists
Historians
"A well-rounded internship, I must say," she said.
The Project and its Tasks
Gitschier had an in-depth look at a Northborough, Massachusetts, family involved in the Civil War, World War I and World War II with primary sources spanning the 19th and 20th centuries. She followed a process to read, transcribe and document more than 200 letters and several diaries, her favorite aspect of the internship.
"You have this… idea (about) what the 1800s are like, but reading it you kind of get a different perspective," she said.
Gitschier also categorized and cataloged a collection of artifacts and traced the family's genealogy online. She then took all of her findings and designed a museum display.
At the end of her internship, she was asked to present her experience during the NHS's monthly meeting and write an article for the society's newsletter.
"She did an excellent job, and provided a write-up for the society's monthly newsletter so members who could not attend the meeting could be informed of her work," Vandekopple-Smith said.
After spending so much time studying one family, Gitschier felt connected to them. "You kind of feel like you get to know these people, even though they aren't still alive," she said.
Innovating as an Intern
Using the tools she's learned in class, Gitschier identified areas within the society that needed modernizing. "She was a quick learner and applied her knowledge of computers to help make the cataloging job more efficient," Vandekopple-Smith said.
Gitschier discovered some of the volunteers were unfamiliar with certain software resources, and she quickly became the point person for completing online research at the society. "I was able to give them some information from where I'm at with technology-based information," she said.
The NHS was also in the early stages of digitizing during her internship. She had the opportunity to accompany volunteers to nearby societies and libraries to observe the various digitizing methods and determine the most cost-effective options.
She now hopes to continue learning about systems and software used by other museums.
Plotting Her Next Steps
Though she finished her internship and graduated at May's Commencement, Gitschier continues to volunteer at the NHS every Wednesday. Now, she's spending more time using her knowledge of the archives to research questions the society receives.
"When I started my degree I was not confident about what my interests were after graduation," Gitschier said. "Now since I was able to get my feet wet, I have an idea of the careers I would like to get into."
Right now, she's searching for an archiving or curating position that builds on her experience at the NHS. Her ultimate goal is to earn her master's degree and become an archeologist.
Rebecca LeBoeuf '18 is a staff writer at Southern New Hampshire University. Connect with her on LinkedIn.
Explore more content like this article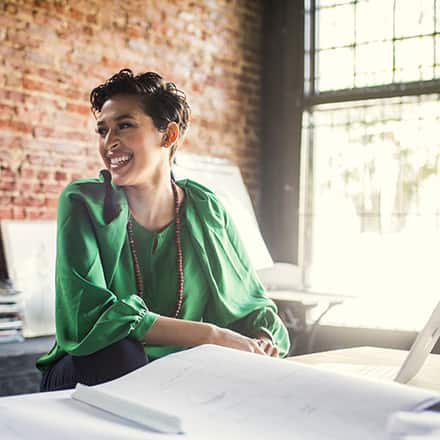 October 08, 2021
In today's evolving job market, having a bachelor's degree is a key credential to start and grow a career across many fields. But what jobs can you get with a bachelor's degree? We've compiled a list of potential bachelor's degree jobs in social sciences, liberal arts, science and technology.
October 07, 2021
A communications major is a great way to prepare yourself for a career in fields ranging from media relations and journalism to marketing, corporate communications and many more.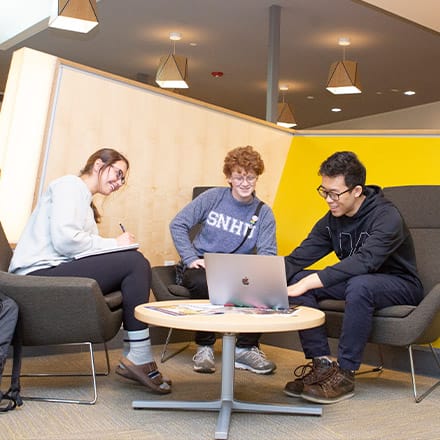 October 04, 2021
Liberal arts majors are strong communicators, who bring creativity and critical thinking to the table. If you're willing to be flexible in your search and smart about branding yourself, you can find there are many opportunities.