Online MFA Program Creates Diverse Space
Award-winning author Weina Dai Randel had her queries rejected by agents and editors 82 times before her book was picked up, always with the explanation that there was no market for her "type" of book. She is a Chinese immigrant who writes historical novels set in China, featuring accomplished women and the country's culture.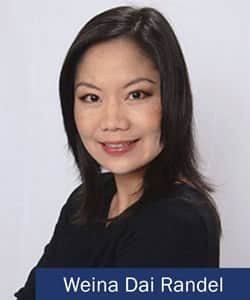 "It seemed to me there was an assumption that readers didn't like diverse stories," Randel said. "Because of this assumption, the gatekeepers reached another assumption that books in diversity wouldn't sell."
A Lack of Diversity in Writing
Randel's story is not uncommon, and unfortunately, it is unsurprising. A 2015 Diversity Baseline Survey completed by Lee & Low Books confirmed the extent to which the publishing industry lacks diversity. Eight review journals and 34 publishers were surveyed, revealing these findings:
79% of the industry identified as Caucasian
88% identified as heterosexual
92% identified as not disabled
99% identified as cisgender
While many factors contribute to these demographics, MFA program graduates, who are likely to search for careers in the industry or seek publication, may fuel it.
Results from a 2015 survey completed by the Association of Writers & Writing Programs (AWP) illustrate that MFA students similarly reflect the demographics of the publishing industry. On average, full-residency Master of Fine Arts (MFA) programs were found to be 75% white and low-residency programs ranked at 68%.
Students in a traditional MFA program are also expected to have the flexibility and financial stability to participate in residencies. This expectation excludes aspiring writers who may work and support a family, yet wish to earn a degree.
Randel is an example of this. Not only were there no nearby universities that offered MFA programs, but she wouldn't have been able to commit to the residencies anyway. "As I researched, I realized many universities that offer MFA degrees required residence, which meant I would need to relocate, which I was unable to do so due to family reasons," Randel said.
Writers of genres other than literary fiction are also marginalized voices in creative writing, especially within MFA programs.
"There is a pretty common perception that it (literary fiction) is of superior quality to various genre writing," said Derrick Craigie, associate dean of faculty in creative writing and literature at Southern New Hampshire University (SNHU). "We disagree with that fundamentally. Good writing is good writing."
Importance of Diversity
Overall, traditional MFA programs have lacked diversity all-around, and in an ever-changing and increasingly globalized society, it's important to celebrate diversity and exchange ideas and perspectives.
"Diversity in writing is essential," Gregory A. Kompes, the 2016 winner and 2017 finalist for Best Gay Fiction for the San Francisco Book Festival, said. "When the voices exploring the human condition are a wide, diverse group, everyone benefits more from the experience. The more diverse the voices, the more diverse the understanding of all (or at least a lot more) of the human condition."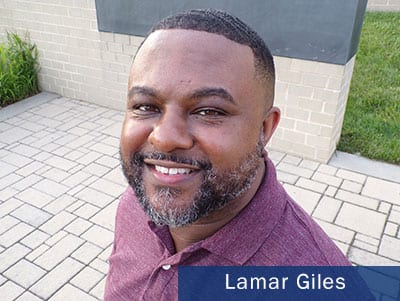 Lamar Giles, an author of young adult thrillers and the founder of We Need Diverse Books, said there is danger in focusing on one voice. "The danger in focusing on a single group of people who have traditionally held power is that anyone who doesn't fall into the power category tend to become stereotypes and caricatures in the national and global consciousness," Giles said.
He believes that varied experiences allow for products, ideas and stories to be more dynamic.
Craigie believes it's more important now than ever before to bring people of different backgrounds together to share perspectives. MFA programs are an area that can benefit from this exchange.
"Focusing on diversity within the MFA provides us with the opportunity to foster a community that is not uniform in its thoughts or voice," Craigie said. "It gives a platform to marginalized voices and allows students to engage with those different than they are, learn about and celebrate those differences, and also recognize the similarities that bind us together in the human experience."
An MFA Program Built for Accessibility and Diversity
The new online MFA program at SNHU supports the idea that the publishing industry should be more reflective of society, according to Joan Smith, full-time lead faculty in creative writing. Smith is also the 2018 Rosemary Award recipient for Contemporary YA Fiction by the Young Adult Romance Writers of America.
"We believe in the importance of diverse literature, diverse students and diverse faculty," Smith said.
This idea shapes the core of the online MFA program, which welcomes marginalized voices.
Associate Dean of Programs in Creative Writing and Literature Sharon Califano recruited a cohort of subject-matter experts with extensive publication lists and industry experience, including Randel, Kompes and Giles, to design an accessible online MFA program that offers an accurate representation of society.
Giles reflected on his own education as he helped design Contemporary Genre I (MFA-524) and Writing Short Works (MFA-630). "I tried to offer feedback and direction that would ensure the students are exposed to a variety of authors, scholars, opinions that weren't always present during my time as a student over the last couple of decades."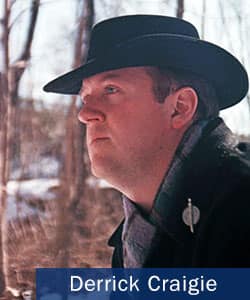 Both Califano and Craigie recognized that to maintain the intentional creation of an inclusive space, they need to recruit faculty from different backgrounds. On a case-by-case basis, this may include bending the terminal degree requirement, according to Craigie. He typically looks for experienced individuals with a publication history and an active online presence.
"(Our) online MFA truly is a remarkably different experience from other programs," Smith said, who not only meets the criteria noted by Craigie but also holds an MFA. "First and foremost, its delivery - being fully-online - makes the program accessible for people with jobs, families and other life obligations."
The Writer's Community, an online sphere in SNHUconnect (a private portal), allows students to interact, in place of the peer-to-peer contact they'd receive in a residency. "There, they offer support, trade tips, share work and link to resources they've found helpful along the way," Smith said.
The course developers created spaces for different voices for the recruited faculty to nurture. Califano said the areas she and the course developers thought about throughout the process included race, ethnicity, geographic location, gender, gender fluidity and sexual orientation, as they all lack space in literature.
Personal Experience Fosters Deeper Learning Experiences
Nicholas Belardes is one example of someone who was recruited to join the program's faculty for his commitment to these ideas and his personal experience.
Belardes plans to use his personal experiences as a Chicano writer to empathize with other marginalized voices. He's faced discrimination in the publishing industry for being dual-ethnic but has not lost his persistence.
He also plans to introduce students to a variety of stories through supplemental reading material and lectures, in addition to the occasional guest speaker.
"With me, students will have a home, someone who represents how family, workmates, the general people of the world should be: encouraging, strengthening, understanding, supportive," Belardes said.
Students are encouraged to be true to themselves, even in their writing. They can select tracks in speculative fiction, romance, young adult and contemporary fiction, which incorporates multiple genres. Califano said through supporting different types of writing, a marginalized set of voices is represented.
The subject-matter experts have backgrounds in these genres and are using their expertise to design curricula that are geared to benefit students interested in the genre.
Belardes is a prime example of someone with a repertoire of genre experience. He has written memoir, contemporary fiction, young adult and nonfiction, and he even took a risk and published "Small Places" on Twitter. The 30,000-word atypical novel went viral.
"I'm not afraid to experiment with words," Belardes said. And he's more than willing to support students who want to take risks.
Rebecca LeBoeuf '18 is a writer and editorial coordinator at Southern New Hampshire University. Connect with her on LinkedIn.
Explore more content like this article
October 07, 2021
A communications major is a great way to prepare yourself for a career in fields ranging from media relations and journalism to marketing, corporate communications and many more.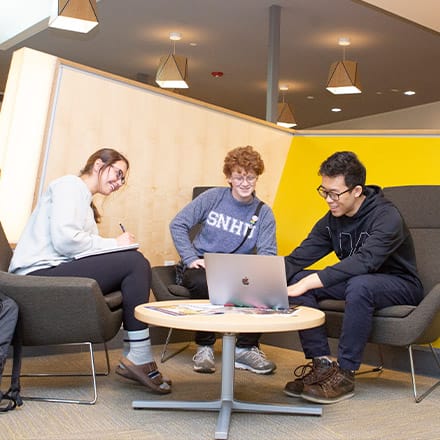 October 04, 2021
Liberal arts majors are strong communicators, who bring creativity and critical thinking to the table. If you're willing to be flexible in your search and smart about branding yourself, you can find there are many opportunities.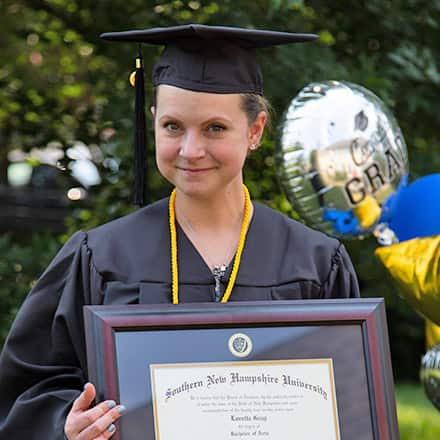 September 15, 2021
Loretta Gray started her college career in 1997, but finances took her away shortly after. Just a few weeks ago, the two-time cancer survivor completed her bachelor's degree in history. Little did she know, her husband and SNHU were planning a special diploma delivery for her.