What Can You Do with a Master's in English?
Due to developed and exhibited abilities in independent thinking and problem-solving, those who earn a master's in English are often better equipped to market themselves to potential employers in fields including post-secondary education, research and editing, among other similar career paths, according to industry experts.
Earning a bachelor's degree is a significant achievement, but once it's completed you may find yourself wondering what comes next. To increase your chances in a highly competitive job market or to qualify for a specific role, your next step may take you upwards on the higher education ladder toward a graduate degree.
As this level of education intensively focuses on a single area of study rather than a core of complementary disciplines, it's important to figure out what skill set you need to master in order to pursue your personal and professional goals. You may find that one of the most valuable programs to consider is a master's in English.
Mastering Critical Thinking
The commonly held idea that a degree in English is about reading lots of books and figuring out when on earth you actually use a semicolon captures only a small part of the picture. While you'll spend a lot of time reading your way through the works of famous authors and analyzing layers of meaning, the most valuable skills a graduate earns along the way makes them highly flexible and uniquely equipped to succeed in a wide range of careers.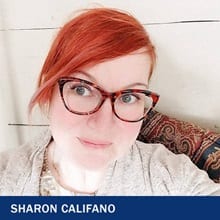 Sharon Kehl Califano, associate dean of programs for creative writing and literature, pointed to the critical thinking skills that are at the heart of these studies. "(Students) engage in deep-level inquiry related to theoretical frameworks that are complicated and (rigorous), which challenge the status quo and promote innovative problem-solving," she said.
This deep dive uses the critical theory skills English students use throughout the program to illuminate new perspectives on works of literature. The same skills can be applied to complicated processes in the professional world to tackle administrative or operational challenges. An English graduate's resumé can stand out to employers looking for candidates with strong analytical and problem-solving skills.
As the ability to think and work in conjunction with technology is a skill that will be in increasingly high demand, English graduates retain a vital place in the Digital Age as virtuosos of effective communication and innovation.
Developing Skills Employers are Seeking
The big question for you may well be whether or not a potential employer will want to see an English degree on your resumé. While some job listings will simply state that a certain educational or experience level is required, having a graduate degree in English, specifically, can put you at an advantage in many interviews. It all comes down to those analytical and communication skills, as they immediately translate in an employer's mind to transferable skills, according to author and Forbes contributor Martin John Yate.
Liz Ryan, another contributor for Forbes with a background in human resources, lists independent thinking and problem-solving as key qualities employers avidly look for when seeking new employees. "Strong managers want to hire people who have their own ideas,"she wrote. Demonstrating these skills as you sit across from a prospective employer can be one of the best ways to form a meaningful connection. "In the best job interviews, your manager will see your brain working and you'll see his or her brain working, too," Ryan said.
Califano agrees with Ryan's assessment. "(We) need more employees who demonstrate deeper-level thinking and strategy. English majors are thinkers, writers, communicators," she said.
Master's in English Jobs
While a graduate program in English will prepare you for a broad spectrum of possible career paths, you may be looking to pursue something specific. So, what jobs would you be ready to go for with this degree on your resumé? Here are a few that an English graduate would be eminently equipped for:
Educational Pathways for English Post Grads
Considering moving onto a doctoral program or pursuing another degree later in your career? A master's degree in English serves as an invaluable stepping stone. Whether you want to branch out into museum studies or refine your thesis into a dissertation that will earn you a Ph.D., those analytical, writing, and communication skills will be invaluable. According to Califano, these abilities are pivotal to any advanced educational pathway.
Getting the Most Out of Your Master's in English
A master's program in English is one of the most flexible degree programs you can consider, given its universal relevance. The learning doesn't end once the diploma is in your hand. Califano encourages students to seek out connections among faculty and peers to form a network to call upon throughout your career. She also recommends establishing a relationship with a mentor who will push you to challenge the limits, taking courses that speak to your passions, and continually keeping an eye out for opportunities to develop those core skills that will take you forward to whatever goals you set yourself.
Sarah A. Easley '12 '18MA is a professional content writer and proofreader. Connect with her on Twitter or LinkedIn.
Explore more content like this article
October 20, 2021
Interested in starting a new job or advancing in your current field? An Associate of Arts (AA) degree can give you the broad-based education and in-demand career skills you need to reach your goals. Learn more about earning an AA degree and what you can do with one.
October 07, 2021
A communications major is a great way to prepare yourself for a career in fields ranging from media relations and journalism to marketing, corporate communications and many more.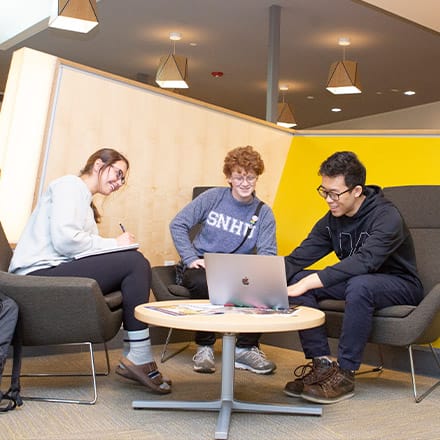 October 04, 2021
Liberal arts majors are strong communicators, who bring creativity and critical thinking to the table. If you're willing to be flexible in your search and smart about branding yourself, you can find there are many opportunities.