Military Spouse Ready to Pursue Dreams with Full-Tuition Scholarship
Codie Maile's purpose in life is crystal clear. She needs to help people.
About six years ago, she paused her pursuit of a helping profession when she thought the cancer that had been in remission was making a comeback. She left college to prioritize her health and care for her two young children, sometimes on her own when her husband, a combat medic in the U.S. Army, was away. When the pain became all too much, she had to quit her part-time job as a hairstylist, too.
Ultimately, she was diagnosed with fibromyalgia, which left her considering her career options.
"My passion is helping people. It's what I've wanted to do, in one way or another, for as long as I can remember," Maile said. "Any job I could do that helps people either put me in more pain or requires a degree."
So, she began to live her passion in other ways through volunteer work with organizations such as Operation Homefront, a nonprofit organization focused on building and supporting strong, stable and secure military families.
Virtual Celebration in Nashville
Several times per year, Operation Homefront partners with Southern New Hampshire University (SNHU) to present Homefront Celebrations across the nation, meant to honor military spouses and connect them with others in their communities.
The two partners understand the barriers many military spouses face when it comes to pursuing their education but also know the lasting impact a college degree can have on their lives. So, with each celebration comes the opportunity to apply for a full-tuition scholarship to earn an online degree at SNHU.
"Military spouses move frequently, oftentimes relinquishing many duties and familiarities," said Victoria White, a regional manager of military initiatives at SNHU. "A degree or certificate will always belong to a military spouse and offers an advantage in making their resume more competitive."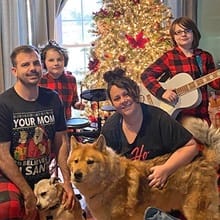 As Maile registered for the recent virtual event for military spouses in and around Nashville, she learned about the scholarship and knew it was her chance to finish what she started. "Something in my gut told me, 'you have to do this!' I can't explain it," Maile said. "I just knew if I put myself out there and told the universe I was finally ready, it would work out."
The universe answered, and she became the 29th military spouse to receive a full-tuition scholarship through this initiative and was recognized at the virtual Homefront Celebration.
"This scholarship means so much to me," she said. "It's a chance to achieve my goals, help support my family and show my kids what is possible when you never give up."
White said the scholarship committee selected Maile because they saw how she put off her personal and professional goals to tend to her health, family and others through volunteer work.
"The contributions our military spouses make on behalf of our nation cannot be understated as they serve too, holding down the homefront while their service member fulfills their duties," said Kristen Henry, a Region 4 program manager at Operation Homefront. "It is so rewarding to work with Southern New Hampshire University to honor Codie with a scholarship and, in the process, uplift this very deserving group of people with an opportunity to connect, grow and be encouraged through our Homefront Celebrations."
Realizing Her Purpose
With a scholarship in hand, Maile's ready to pursue her bachelor's in psychology with a dream of one day becoming a counselor for military children.
As an "Army brat," a child of a career soldier, she knows what it's like to grow up in a military family and all the experiences that come with it.
Her father frequently traveled to fulfill service responsibilities, not able to share much about where he was going or when he'd be home, and she saw the same thing happen with her friends' parents. "I have experienced what it is like to have my world turned upside down when we moved across (the) country on short notice. I have cried the tears of losing a friend because they moved across (the) country," she wrote in her scholarship application. "I know all too well the conflicting emotions a military child feels of excitement, pride, fear, sadness and even resentment."
She believes her personal experience can help others work through theirs, and that's why she strives to be there for this demographic in a bigger way. "Not to have the answers, but to hold out my hand and say, 'I understand.' I know what a person like that would've meant in my life growing up," Maile said.
The Value of a Military Community
Having inhabited the military lifestyle since she was a child, Maile knows the value of the military family community. Members of that community understand her experiences and feelings in ways nobody else can because they are also living them.
She really experienced the depth and impact of the connection when her husband, Cody, deployed early in his career. "It's sort of a joke amongst the spouses that when the soldiers leave, if it can go wrong, it will," she said. That year, she was diagnosed with cancer and broke a bone. One of her children rode in an ambulance, and the family car broke down.
"But I wouldn't take any of it back because it's incredible to see the kind of tribe you can build for yourself in times like that," Maile said. "Military spouse friends are the most amazing, unique group of friends I could ever make… There's something special about the kind of bond you build with someone when you're going through trials like that, that no one else would understand."
A Reminder of What's Important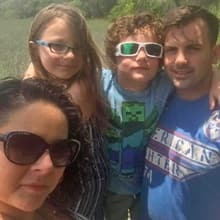 For Maile, going back to school doesn't just get her a step closer to working with her community at a professional level. It's also a chance to rediscover her passions and aspirations – and create a plan to pursue them.
"(Goals) help remind us of who we are even when we forget for a while," she said. "As a mom and wife, it's so easy to get lost in those roles … Remembering the dream I have to help people reminds me of who I am and (the) passion that drives me."
Maile realized that prioritizing the dreams she'd put off in the past to tend to her family and her health will strengthen her other roles, too. "Getting this degree will help make me a better person and, more importantly, a better mom because I will be doing something to fulfill what I feel is my purpose in life," she said.
She knows her children – Kaleigh, 12, and Kane, 10 – will see her put her plan in action, beginning with college.
She hopes to show them that while achieving goals isn't always easy, it will be worth it. "I hope they learn to never give up and always fight for their dreams," Maile said. "I hope they learn to follow their passions. And I hope they learn that taking care of themselves and making themselves happy is the only way they'll be able to fully give anything to others."
Rebecca LeBoeuf '18 is a writer at Southern New Hampshire University. Connect with her on LinkedIn.
Explore more content like this article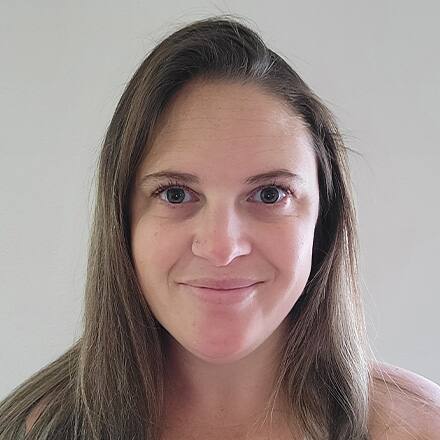 September 24, 2021
As a long-time military spouse with three children, Heather Poss has had little time to focus on herself and her aspirations. But, as her children get older and her family has been able to settle in Hawaii, she is ready to put her goals at the forefront.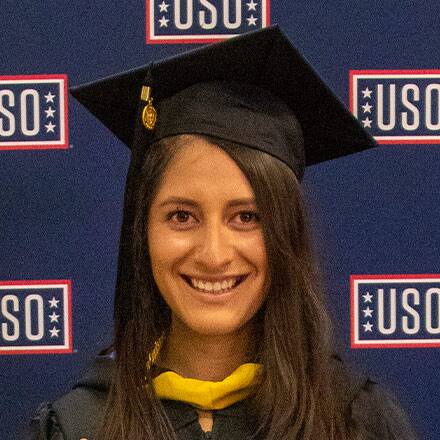 July 27, 2021
In Fort Shafter, Hawaii, Staff Sergeant Diana Tafoya Sanchez took her final steps toward her undergraduate degree. Working toward a bachelor's in business administration at SNHU while serving in the U.S. Army she celebrated her hard-earned success with a special diploma delivery.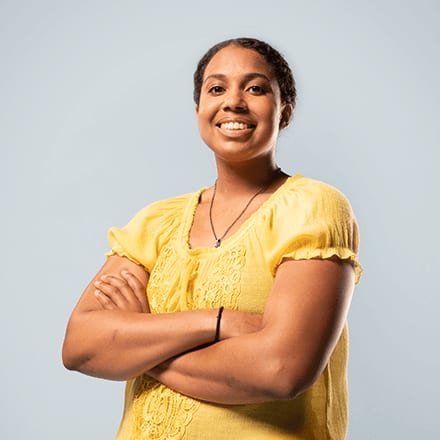 July 19, 2021
Even before she enlisted in the military, Bethanie Thomas knew she wanted to earn her degree. She even knew which field she wanted to study. The only thing missing was the right school.