Military Spouse Awarded Scholarship to Attend SNHU Alongside Wife
Steven Moore is approaching a decade as a human resources assistant, and while he loves his job, his options to advance are limited without more education. Achieving financial stability is Moore's goal, especially with six kids between him and his wife, Whitney, an aviation ordnanceman with the U.S. Navy.
Although Moore has sought out promotions and more advanced positions, he hasn't been able to take his career to the next level. "I get bonuses at work all the time for my hard work but have not been able to move up in ranks," Moore said. He was a candidate for a new position early last year, but then a job freeze went into effect when the COVID-19 pandemic began.
Having the chance to pair his industry experience with a college degree is just what Moore feels could get him to the next step.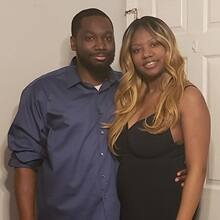 When Whitney saw that Operation Homefront, a nonprofit dedicated to building strong, stable and secure military families, was organizing a military spouse event for men, she told her husband about it. With the event came a chance to be selected for a full-tuition scholarship to a Southern New Hampshire University (SNHU) online program. "(Whitney) is currently a student at SNHU and has completed five courses there so far," Moore said. "... She told me to go for it and see what happens."
He has long wanted to advance his education, but it's never felt financially feasible. So, he went ahead and applied for the scholarship.
Not too long after, Moore became the 31st military spouse to be awarded the scholarship through SNHU's partnership with Operation Homefront – and the first man.
Celebrating Men in the Military Spouse Community
Women consist of 92% of the military spouse population, according to the Women's Bureau of the Department of Labor, and Dr. Kendra Thomas, senior director of strategic projects at SNHU, noted how many support services and benefits catered to women (Women's Bureau PDF source).
"While the visibility for military spouses as a whole is good, it doesn't typically feel inclusive for male military spouses," Thomas said. "... SNHU continues to raise the bar by honoring the military student, which, in this case, also works to acknowledge the male military spouse learner. We see you. We are so thankful to Operation Homefront for sharing our vision of raising awareness to support all (military spouses) while providing equity in higher education for male military spouses."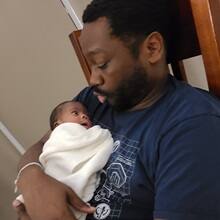 Determined to create an event to honor men in the military spouse community, the partners worked together to offer a national Homefront Celebration with them in mind.
Due to the pandemic, the event was virtual, allowing men in the military spouse community to meet each other and connect over their experiences. Along with prizes and speeches, the men engaged in smaller breakout sessions where they discussed what moves, deployments and the overall impact of military family life are like from the military spouse perspective.
"The energy was extremely high and fast-paced, which keep everyone's interest," said Bob Stewart, regional director of Military Initiatives at SNHU. As a military veteran himself, Stewart facilitated one of the breakout sessions during the celebration.
"We were excited to host our first-ever virtual Homefront Celebration for male military spouses and give them a chance to connect with others across the country," said Phil Martinez, Operation Homefront area manager serving Nevada and surrounding states. "Southern New Hampshire University continues to show its deep commitment to our military families through these events and to scholarship recipients, like Steven, who will now be able to pursue and realize his own professional aspirations."
During the celebration, the organizations also recognized Moore as the scholarship recipient.
Victoria White, regional manager of Military Alliances at SNHU, said Moore received the scholarship because of his perseverance and grit. "He was persistent in the pursuit to fund his degree, an educational goal that would allow him to advance in his career and benefit his spouse and children," she said. "He shared his sacrifices in support of his spouse with optimism. It is an honor to present this scholarship opportunity to Steven; he is more than deserving."
Preparing for College: Inspired and Inspirational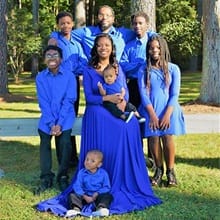 When Moore learned he was selected for the scholarship, he was excited and relieved to know he could join his wife in higher education and pursue a degree in human resources.
"I felt like she was accomplishing all these things, and I was at a standstill, but now I can get my degree and use it to get a higher paying job and be able to explore more positions in my field of study," Moore said. There are many roles he can pursue with a human resources degree, and career advancement would allow him to contribute more to his family's financial well-being and put the couple in a position to buy their first home.
It was Whitney, who prepares training pilots for duty, that inspired him to return to school. "My spouse was able to go to school and get her associate while serving this country and studying during her free time, so it gave me more confidence to want to pursue my degree," Moore wrote in his application.
Seeing her advance her education showed him it's possible to balance school, work and family life – even when it feels difficult. "When my wife has to leave, it is a handful without her," Moore said. "As a man, you realize how many tasks your wife manages when you have to do what she does alone." But he practices patience, takes it one day at a time and focuses on the positives of military life.
As Moore joins his wife to pursue a college degree, the couple will set an example for their children. "I hope my children can see that no matter how old you are or what curveballs get thrown their way, that they can still achieve their goals and get their degree, even with a family," Moore said.
Rebecca LeBoeuf '18 is a writer at Southern New Hampshire University. Connect with her on LinkedIn.
Explore more content like this article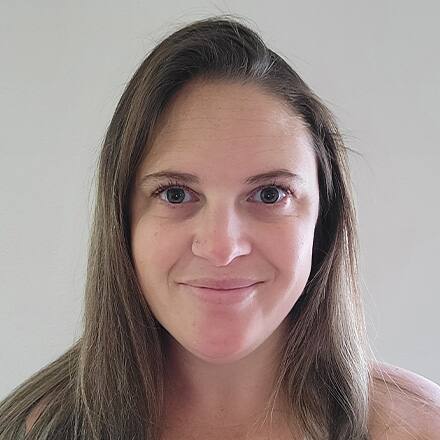 September 24, 2021
As a long-time military spouse with three children, Heather Poss has had little time to focus on herself and her aspirations. But, as her children get older and her family has been able to settle in Hawaii, she is ready to put her goals at the forefront.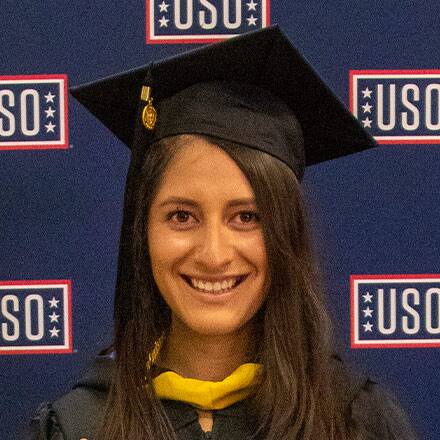 July 27, 2021
In Fort Shafter, Hawaii, Staff Sergeant Diana Tafoya Sanchez took her final steps toward her undergraduate degree. Working toward a bachelor's in business administration at SNHU while serving in the U.S. Army she celebrated her hard-earned success with a special diploma delivery.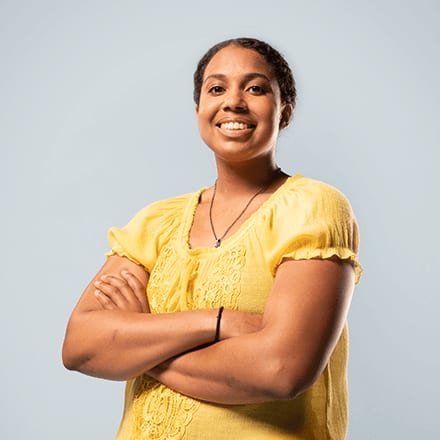 July 19, 2021
Even before she enlisted in the military, Bethanie Thomas knew she wanted to earn her degree. She even knew which field she wanted to study. The only thing missing was the right school.