Active-Duty Airman Sets Sights Higher; Celebrates with a Psych Degree
Spirits were sky-high last month as family and supporters celebrated active-duty airman Nicole Staller with a special diploma delivery. Held at Shaw Air Force Base in Sumter, South Carolina, the event was just one example of how the Southern New Hampshire University (SNHU) and United Service Organizations (USO) partnership helps military service members and their families.
"Our partnership with the USO allows us to strengthen and empower the military community by sharing resources that help service members and their families make informed decisions regarding their education," said Victoria White, regional director of university partnerships at SNHU.
Those informed decisions are made possible, in part, by understanding the lives of military families.
"The military lifestyle includes a unique set of barriers—such as deployment, permanent change of station (PCS) and special duty assignment—that can make degree completion seem impossible," she said.
White also highlighted how students like Staller challenge the idea that a degree is out of reach for service members. "It's important for SNHU to celebrate military learners like Nicole who lead from the front and show that with sacrifice and perseverance, it can be done," she said.
Rethinking Her Educational Goals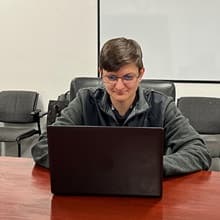 Before Staller ever enlisted, she thought about college but ultimately decided it "wasn't in the cards" for her. Shortly after becoming an active-duty airman in 2010, however, the idea seemed less out of reach.
She soon enrolled in an associate program with a federally-chartered academic institution for airmen, then transitioned to a bachelor's program with another school. But, as she continued her journey, Staller still felt she hadn't found the "right fit," she said.
"I was merely going through the motions of being in school because I figured that's what you're supposed to do: Go to school, get an education and be a functioning member of society," she said.
Staller wasn't content following a path set for her and knew she needed a change. After taking a psychology class, that change began to take shape. The course, which channeled Staller's desire to "understand the 'why' behind human behavior," galvanized her. "I dove straight into researching schools that offered an online psychology program and came across SNHU," she said.
From there, Staller wasted little time in transferring to SNHU and enrolling in the bachelor's in psychology degree program.
An Online Degree That Fit Her Life
Staller's experience at SNHU immediately felt like the right choice. The courses, for one, felt more tailored to what she was looking for. "I enjoyed that the classes are 8 weeks long and, essentially, developed based on my own preference," she said.
Another key difference was support. "I have to give a huge shout-out to my academic advisor, Mr. Jack Moorhouse," she said. "I was very adamant about the classes I wanted to take, and he would always be there to support and make sure I got into the courses that I wanted. It made me honestly feel as though he was invested in my educational goals."
At home, Staller also had the support of a loving family—especially her wife, Bridget. When they met in 2016, Staller had just transitioned from 6 years of active-duty service to Reserve. Both were working in a Pennsylvania retail store—Staller in loss prevention and Bridget in the jewelry department. "Since then," Staller said, "she's been my support for nearly everything."
Now married with a family of their own, Staller reflects on the relationship that has grown over the years.
"Honestly, she's amazing," Staller said. "She's probably the main reason I have done so well with finishing this degree. I have to give her huge props because she definitely picked up a lot of slack with our kids."
The key for the couple, she pointed out, was balance.
"It wasn't always easy," Staller said. "It took us some time to find balance between it all: school, work and family. I think that's the part that you never really see or hear anyone talk about. The trying to figure out how to manage it all, while also being a contributing member of your family."
Her wife, Bridget, tells a similar story. "If I'm being honest, it wasn't easy at first," she said. "It took sacrificing some of our time together, trying to find the right balance, while trying to figure out how to make it work." Eventually, between movie nights with the kids and one-on-one time as a couple, they were able to find their groove. "It was rough, but it was worth it," Bridget said.
Ready to Take Off
Now, as Staller holds her diploma, surrounded by the people who helped make it possible, it's high time to celebrate. "(Watching her get her degree) was incredible," Bridget said. "The joy that I knew she felt, it filled me with joy. The tears were definitely in my eyes. I was so happy and proud of her."
Bridget was quick to note, too, how deserving Staller was to finally hit this milestone. "She, and I don't say this lightly, is literally the most intelligent, hard-working person that I have ever met," Bridget said. "She loves to see others around her succeed and she will do anything she can to help them get there. Everyone needs a Nicole in their life."
Though Staller has plenty of aspirations on the horizon—from a dream of becoming a commissioned officer in the military to starting a criminal justice career in the civilian sector—she still finds time to enjoy this moment. "Receiving my diploma felt amazing," Staller said. "It was a culmination of all the stress, tears and hard work I put forth to finally get that degree—something I can say I legitimately worked hard to achieve."
Ready for the support you need to earn your degree? Find out why military service members and their families are choosing SNHU.
Spencer Hensel is a staff writer at Southern New Hampshire University.
Explore more content like this article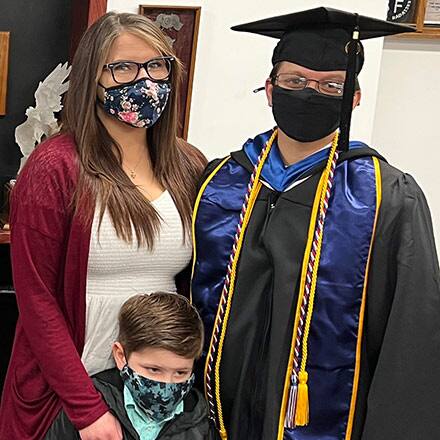 December 14, 2021
Spirits were sky-high last month as family and supporters celebrated active-duty airman Nicole Staller with a special diploma delivery from SNHU in partnership with the United Service Organizations (USO). Staller recently completed her bachelor's degree in psychology online.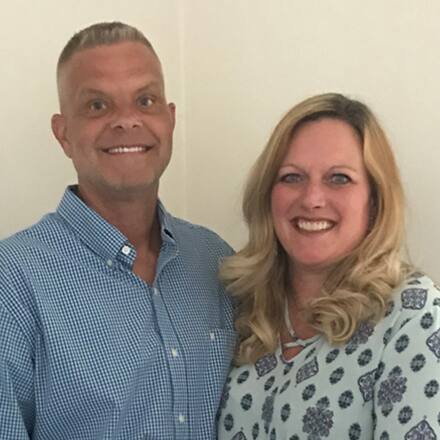 November 23, 2021
Connie Crawford had been thinking about going back to school for many years, but the timing was never right. When a scholarship opportunity arrived, and Crawford was selected as a $5,000 scholarship recipient by SNHU, everything began to fall into place.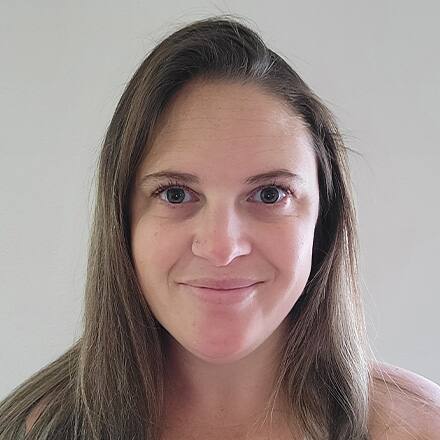 September 24, 2021
As a long-time military spouse with three children, Heather Poss has had little time to focus on herself and her aspirations. But, as her children get older and her family has been able to settle in Hawaii, she is ready to put her goals at the forefront.