SNHU Named a "2016 Great College to Work For" by The Chronicle of Higher Education
Manchester, NH (July 18, 2016) - For the ninth consecutive year, The Chronicle of Higher Education has recognized Southern New Hampshire University (SNHU) as one of the nation's "Great Colleges to Work For." SNHU, the only institution from the state of New Hampshire that has earned this distinction every year since the award's inception in 2008, was one of 93 institutions that received the award this year.
As part of the honor, SNHU was among 42 colleges and universities that earned Honor Roll status for scoring well across multiple categories of best practices including, Compensation and Benefits, Confidence in Senior Leadership, Job Satisfaction, Professional/Career Development Programs, Respect and Appreciation, Supervisor/Department Chair Relationship and Work Life Balance. This is the fifth consecutive year that SNHU has been named to the Honor Roll.
"This recognition from the Chronicle of Higher Education reflects our dedication to employees who transform the lives of students," said Paul LeBlanc, president, Southern New Hampshire University. "All of us at SNHU are committed to making the world a better and more just place by expanding access to higher education. How many jobs send you home at night with that sense of pride?"
The "Great Colleges to Work For" survey is one of the largest and most respected workplace recognition programs in the country. Now in its ninth year, it recognizes the colleges that get top ratings from their employees on workforce practices and policies.
"Nine years in, The Chronicle's Great Colleges to Work For program is well known as a mark of a college or university that puts thought and effort into serving the needs of its faculty and staff," said Liz McMillen, editor of The Chronicle. "The colleges and universities that make the list are highly rated by their employees for creating great working environments, an important achievement that helps them recruit top academic and administrative talent."
The survey results are based on 281 applications from participating colleges and universities. The results were comprised from a two-part assessment process: an institutional audit that captured demographics and workplace policies, and an anonymous survey administered to faculty, administrators and professional support staff.
The primary factor in deciding whether an institution received recognition was employee feedback. The survey asked staff and faculty nationwide to assess their employers' leadership, career opportunities, compensation and overall work environment.
The results of the survey will be published in The Chronicle of Higher Education's Academic Workplace Special Issue, which will be available on July 22. To view all the results of the survey, visit: http://chronicle.com/interactives/greatcolleges16
Lauren Keane is the director of communications for the Office of External Affairs at Southern New Hampshire University. Connect with her on LinkedIn.
Explore more content like this article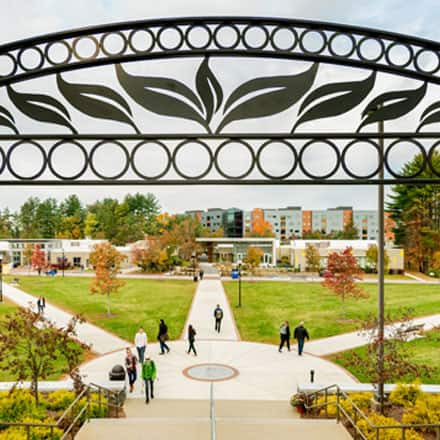 It is with great pleasure that Southern New Hampshire University (SNHU) recognizes the following students' academic achievement in being named to the President and Dean's List for the winter 2023 semester.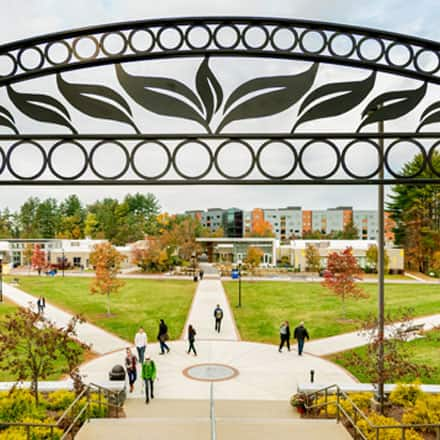 SNHU announced the appointment of three academic deans to key leadership roles on campus following a nationwide search.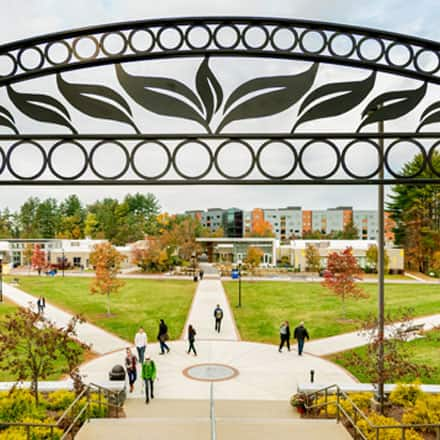 The School of Arts, Sciences, and Education at Southern New Hampshire University (SNHU) is hosting an accreditation visit by the Council on Education for Public Health (CEPH) from Monday, May 22, 2023 to Tuesday, May 23, 2023.
About Southern New Hampshire University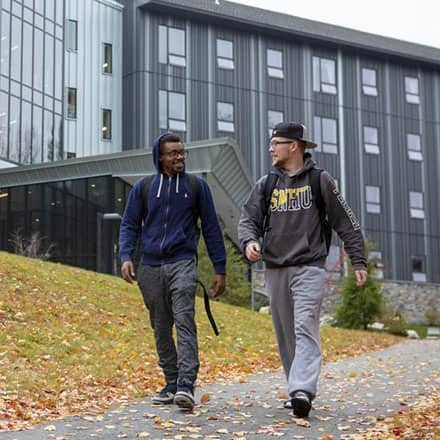 SNHU is a nonprofit, accredited university with a mission to make high-quality education more accessible and affordable for everyone.
Founded in 1932, and online since 1995, we've helped countless students reach their goals with flexible, career-focused programs. Our 300-acre campus in Manchester, NH is home to over 3,000 students, and we serve over 135,000 students online. Visit our about SNHU page to learn more about our mission, accreditations, leadership team, national recognitions and awards.