One of SNHU's most popular areas of study is criminal justice. Learn about the intricacies of today's criminal justice system from professionals on the front lines. Pursue a criminal justice degree online or on campus and equip yourself with the skills and knowledge to help navigate real-world challenges in the field.
You'll graduate prepared to pursue a diverse range of positions in public safety, policing and administration. You'll also have the skills for roles in such government agencies as the Federal Bureau of Investigation, Drug Enforcement Administration and U.S. Marshals Service.
Explore our criminal justice programs today.
Frequently Asked Questions
Why should I get a criminal justice college degree?
Law and order, public safety and national security are all heightened concerns in modern society. Criminal justice is an ever-evolving discipline that requires qualified professionals who understand the legal system and have the interpersonal skills to be effective members of the field. It's an exciting and diverse field; a degree in criminal justice can help you explore your career options, and provide you the education and skills employers are seeking. Obtaining this knowledge from instructors who are also professionals in the field with firsthand experience makes your degree even more valuable.
The criminal justice system provides many opportunities to get involved, at all levels of the process. As individuals work their way through the legal system, there are intriguing jobs along every step of the way to assist the side of the law, to advocate for the accused and for victims, and to enforce the consequences of illegal activity. Whether you're interested in becoming a police officer, a corrections officer or prison warden, a victims advocate, a criminologist, a paralegal, someone who shapes policy and change, or another law-related endeavor, a degree in criminal justice will prepare you with a comprehensive understanding of the inner workings of our U.S. justice system.
What kind of criminal justice degrees are there, and what is the best degree?
The best criminal justice degree is the one that focuses on where you want your career to go, and where in the legal system you'd like to be. Criminal justice degrees span a range of concentrations – from law enforcement, police administration and operations, to criminology, corrections, human services and advocacy, and other elements of the court system. These degrees can also offer education on Homeland Security and counterterrorism, for those wishing to serve the system at a federal level.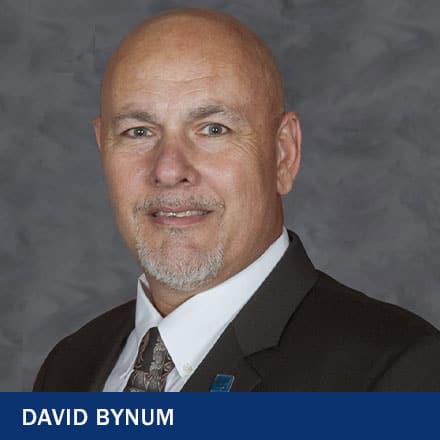 "Since the criminal justice field is highly competitive, a bachelor's in Criminal Justice degree explores the three disciplines – police, courts and corrections – by providing a sampling of each, in order to better equip the graduate with the necessary skills and knowledge to be a competitive candidate," said David Bynum, adjunct professor at Southern New Hampshire University.
At SNHU, a BS in Criminal Justice offers concentrations in the aforementioned core disciplines, like police administration & operations, law & legal process and corrections; and also includes the compelling psychosocial field of criminology, the impact on communities by substance abuse, federal level career opportunities in homeland Security & counterterrorism, and more facets of the criminal justice realm.
If your intention is to progress in your career into a leadership or management role, Bynum recommends pursuing a master's in criminal justice. "It will give you a full scope, detailed look into the three disciplines' operational processes in order to successfully interact at all levels and make decisions based on knowledge of the process and targeted research," he said, "while at the same time, enhancing the graduates' ability to articulate resolutions and improvements in an unchallenged way, earning the graduate respect, admiration, and upward mobility."
How long will it take to get a criminal justice degree?
The time it takes you to earn your bachelor's degree in criminal justice depends on a few factors, which are up to you. Your previously earned college credits (if you have any), your time and workload availability, and your other life responsibilities will all determine how quickly you can attain your degree.
For example, if you begin an online program with no credits, and you enroll full time, it would take you around four years to graduate with your 120-credit bachelor's degree. At SNHU, being a full-time online student means taking two classes per 8-week term; there are six terms each year. Many students have transferable credits which can reduce the time (and cost) needed to achieve it.
But as you decide to pursue your degree in criminal justice, consider: Do you have the time to commit to being a full-time college student? Would you want to attend on campus classes, or would you prefer or need online courses that can be scheduled around your current job, family or other obligations?
Another way to accelerate your degree is if you have completed a basic police, corrections or probation and parole academy training – you may receive up to 12 credits toward your criminal justice degree at SNHU. In addition to the bachelor's and master's programs, SNHU also offers an online associate in criminal justice and a campus-based AS in Justice Studies, in addition to several online certificate programs, including a Graduate Certificate in Homeland Security.
What college should I go to for criminal justice?
The college you choose should not just offer several concentrations and programs to choose from; it should also provide educators that have firsthand experience in the criminal justice field. These professionals can provide valuable perspective and insight – and critically, impart the knowledge and skills that will best help you succeed in your criminal justice career.
"One thing we do really well at SNHU is we hire movers and shakers in the career fields as adjuncts," said David Bynum, an adjunct professor at Southern New Hampshire University who worked at the federal level. "They're the cream of the crop. Leaders with practical experience, FBI agency leaders, chiefs of police… It turns out better students. They're getting millions of dollars of free consultation, above and beyond what's being taught in the class."
If applicable, you should also find a college that will give you credit for your previous law enforcement training. If you have completed a basic police, corrections or probation and parole academy training, you may receive up to 12 credits for work or life experience toward your criminal justice degree at SNHU.
What careers can you get with a degree in criminal justice, and what criminal justice jobs pay the most?
If you're going to pursue a career in the criminal justice system, it will be important that it is driven from a desire to help. As you consider this field, you should consider where your passion and skills might help the most. Law enforcement, human services, and counterterrorism, for example, are all under the criminal justice umbrella, but each requires vastly different knowledge bases, temperaments and comfort levels as part of their duties.
Additionally, many criminal justice jobs have requirements above and beyond your degree. Law enforcement agencies have specific requirements such as age, fitness or education, for sworn officers. Many courtroom-related jobs have additional legal certifications and degrees necessary. But there are also many positions in the criminal justice system for civilians – paralegals, crime analysts, victim advocates, private investigators and more.
According to the Bureau of Labor Statistics, some of the best paying jobs in criminal justice1 include:
Police and detectives: $65,170
First-line police and detective supervisors (sergeants): $94,950
Probation officers and correctional treatment specialists: $54,290
Paralegals and legal assistants: $51,740
Forensic science technicians: $59,150
How much does a criminal justice degree cost?
At Southern New Hampshire University, we believe cost should never stand in the way of your education. That's why SNHU offer some of the lowest online tuition rates in the nation.
When determining what your individual cost might be, keep in mind that you'll need 120 credits for your bachelor's degree, and SNHU's online tuition rate is $330 per credit. To reduce your overall cost, you can transfer college credits you've already earned (we accept up to 90 toward your bachelor's), and apply for grants, scholarships, and financial aid. On top of our highly competitive tuition rate, these are just a few ways you can save time and money while you pursue your goals.
Remember that the criminal justice program at SNHU also honors your previous law enforcement training. If you have completed a basic police, corrections or probation and parole academy training, you may receive up to 12 credits toward your criminal justice degree at SNHU, which would also reduce your out-of-pocket costs.
If you're going for an advanced criminal justice degree, SNHU's rate is $637/credit (36 credits total). And remember, if you're a military service member, or a military spouse, you could be eligible for a number of military benefits, including up to a 30% tuition discount.
References
1Bureau of Labor Statistics, U.S. Department of Labor, on the internet, at:
https://www.bls.gov/OOH/protective-service/police-and-detectives.htm (viewed July 2, 2020)
https://www.bls.gov/OOH/community-and-social-service/probation-officers-and-correctional-treatment-specialists.htm (viewed July 2, 2020)
https://www.bls.gov/oes/current/oes331012.htm (viewed July 2, 2020)
https://www.bls.gov/ooh/legal/paralegals-and-legal-assistants.htm (viewed July 2, 2020)
Cited projections may not reflect local and/or short-term economic or job conditions and do not guarantee actual job growth.