How to Become an Online Therapist
To become an online therapist, you'll likely need to earn a graduate degree in psychology, counseling or social work, in addition to completing any required supervised clinical hours and earning licensure in your state.

Understanding the numbers
When reviewing job growth and salary information, it's important to remember that actual numbers can vary due to many different factors — like years of experience in the role, industry of employment, geographic location, worker skill and economic conditions. Cited projections do not guarantee actual salary or job growth.
The world of therapy and counseling is always evolving, driven by societal needs, such as the COVID-19 pandemic. As a result, online therapy has made tremendous gains in popularity and accessibility, reshaping the way individuals can receive counseling services.
"The profession of online therapy has undergone significant changes in recent years, largely influenced by the COVID-19 pandemic," said Dr. Abby Dougherty, a clinical faculty member in Southern New Hampshire University's (SNHU's) master's in clinical mental health counseling program. "Online therapy has become increasingly important, particularly in rural and urban areas where accessing in-person counseling or therapy is challenging."
In addition to creating new avenues for individuals seeking therapy, online therapy also creates new opportunities for therapists themselves. It has created a niche within the field that allows for greater flexibility but also presents new ethical and technical challenges. This article will explore just what a therapist is and how to become an online therapist.
What is an Online Therapist?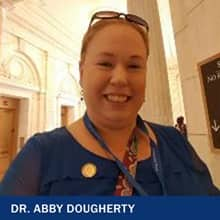 The term therapist is a general one. Any number of job roles or titles can be called therapist, such as mental health counselor or psychiatrist. But to work as a licensed therapist or counselor, you must have specific training to provide counseling ethically, such as an education in counseling psychology or social work, Dougherty said.
Many online counselors use video conferencing systems that are HIPPA-compliant to protect clients' privacy, Dougherty said, and work with individuals across many areas of their lives, including:
Anxiety and depression
Career development
Child development
Health and wellness
Life transitions
Resiliency
Relationships
Wellness
"Online therapy offers a range of possibilities in how therapists can approach providing their services," Dougherty said. "Digital arts, immersive environments, virtual reality, augmented reality and AI are also being integrated into online counseling and psychotherapy."
What are the Qualifications for Online Therapists?
Becoming a therapist — online or in a traditional office setting — requires a degree in psychology, counseling, social work or a related field. Most providers hold a master's or doctorate degree and finding an program accredited by an organization such as the Council for the Accreditation of Counseling and Related Educational Programs (CACREP), is vital.
Academic standards set by CACREP require that accredited programs work to ensure they are producing counselors and therapists prepared to ethically treat clients in the real world while developing knowledge in areas such as:
Assessment
Career counseling
Helping skills
Human development
Professional orientation and ethics
Research
Theory
The requirements to work as a counselor vary from state to state, and generally include spending time under the supervision of a licensed supervisor while treating clients in a clinical setting.
While there isn't a specific license to become an online therapist, the National Board for Certified Counselors offers a Board Certified-Elemental Health Provider credential. Also, the American Counseling Association (ACA) has a code that addresses ethical and technological considerations for online therapy (ACA PDF Source). Some of the guidelines it recommends for therapists practicing online include:
Confidentiality – Counselors must take appropriate actions to ensure the privacy of communications and electronic records.
Competence – Counselors must have the necessary skills to operate the technology used during sessions.
Crisis Management – Therapists must have a plan to deal with emergencies, including providing clients crisis resources and contact information.
Informed Consent – Clients must be aware of the benefits and limits of using technology in counseling.
Professional Boundaries – Therapists must maintain appropriate boundaries in their online presence and interactions with clients on any social media platforms.
Professional Competence – Counselors must maintain their technological skills by learning about new technologies and finding appropriate training opportunities.
What is it Like Being an Online Therapist?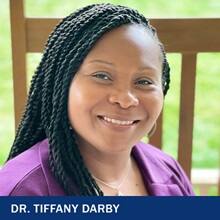 Dr. Tiffany Darby, a clinical faculty member in SNHU's mental health counseling program, said there are a number of ways that an online therapy practice and therapy sessions differ from an in-person experience.
For instance, the micro-skills counselors develop — such as active listening, eye contact and reflection — can be more difficult in an online environment. She said working with clients in-person before shifting to online therapy can help a therapist note body language and other non-verbal behavior changes.
"If you haven't worked with people in person and you just go online, you may not pick up those non-verbal behaviors," she said. "Now when I teach students, I have to include those pieces and parts of working with someone in-person and online."
Online therapists are also more apt to have clients of different cultural backgrounds, or those who live in different parts of the country. There can be more language barriers or fewer shared cultural touchstones — not to mention different time zones.
"Before, I'm working with clients in a private practice in my own community," Darby said. "That is how you were taught. You didn't have to think beyond where you were."
Pros and Cons of Online Therapy
Like most anything, there are positives and negatives to consider for both clients and therapists when choosing which method of therapy to engage in, Darby said.
Benefits of Online Therapy
Clients are sometimes less inhibited and able to speak freely
Sessions can be recorded and reviewed with clients to gain insights
Clients sometimes feel they have more control over their therapy
Verbal challenges can be overcome with technology
Language barriers can be overcome by coordinating with interpreters
Travel and time considerations are minimized
Drawbacks of Online Therapy
Risk assessment can be more difficult
Lack of physical proximity that can be useful during a mental health crisis
Additional concerns related to protecting health information
Technical problems interfering with therapy sessions
Client may present differently online than in their "real-world" lives
Can You Make a Living as an Online Therapist?
Counseling and therapy can be a rewarding career and lifestyle.
Substance abuse, behavioral disorder and mental health counselors made a median salary of $49,710 in 2022, according to the U.S. Bureau of Labor Statistics, while clinical and counseling psychologists made a median wage of $90,130.*
Darby said when she was training to be a mental health counselor nearly 20 years ago, offering therapy in anything other than a one-on-one format was not even a consideration.
While there are pros and cons for clients and providers, she said the flexibility and the accessibility options it provides clients is hard to replace.
"The access of it is amazing for people," she said. "You just think of the amount of people we're reaching now more with online services — I think it's just amazing. I definitely found my niche and (it) works for me and my personal life, too."
*Cited job growth projections may not reflect local and/or short-term economic or job conditions and do not guarantee actual job growth. Actual salaries and/or earning potential may be the result of a combination of factors including, but not limited to: years of experience, industry of employment, geographic location, and worker skill.
---
Joe Cote is a staff writer at Southern New Hampshire University. Connect with him on LinkedIn.
About Southern New Hampshire University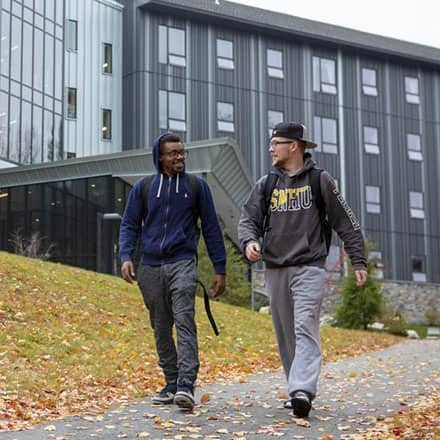 SNHU is a nonprofit, accredited university with a mission to make high-quality education more accessible and affordable for everyone.
Founded in 1932, and online since 1995, we've helped countless students reach their goals with flexible, career-focused programs. Our 300-acre campus in Manchester, NH is home to over 3,000 students, and we serve over 135,000 students online. Visit our about SNHU page to learn more about our mission, accreditations, leadership team, national recognitions and awards.