Clinical Mental Health Instructor Dr. Valerie Balog: A Faculty Q&A
After more than a decade at North Carolina universities, Dr. Valerie Balog joined Southern New Hampshire University's master's in clinical mental health counseling faculty. We asked her to share her thoughts about teaching, the importance of education and more as part of SNHU's Faculty Spotlight series.
Tell us a little bit about your professional background.
After completing my doctorate in counselor education and supervision from the University of Virginia, I worked for the Jordan Institute for Families at UNC-Chapel Hill as an educator. Specifically, I worked in the Center for Aging Research and Educational Services (CARES).
I left UNC-Chapel Hill to work at UNC-Charlotte in their Department of Counseling. Over my 13 years at UNCC, I worked as the Director of the master's program in counseling. I also served as the coordinator for clinical field placements while also teaching and supporting students in both the master's and doctoral programs.
I have been fortunate to have a variety of clinical experiences while working as a counselor educator, including community agency service delivery, working for two different hospices and running my own private practice.
What led you to academics, and in particular, SNHU?
The idea of being able to teach about a topic that I am truly passionate about was my number one draw to academics. Counselor education, in particular, offers an amazing balance of teaching, research and supervision in addition to the ability to directly serve your community. SNHU was an obvious next step for me in my career. The program is innovative, culturally connected and also supported by amazing peers, and I heard from colleagues that SNHU offered its employees respect, support and work/life balance.
What drew you to this field of study? What keeps you excited about it?
I was drawn to the field because of my work with hospice patients and their families. I learned the value of being heard and respected and that many individuals do not feel that in everyday conversations. It is humbling to realize that people may tell a counselor something they have never mentioned to another human being.
Having an opportunity to hold a person's truth and sit with them is something that never gets old. I learn more about myself with each session I have with my clients and genuinely am honored that they trust me to walk with them on their journey.
What do you find rewarding in your position as full-time faculty?
Sharing my passion for the field with students, providing students with clarity and direction regarding what they need to be doing to serve their clients ethically and with cultural sensitivity. Serving as a gatekeeper for the profession and passing the torch to others to carry on this amazing field.
Can you think of a particularly impactful or eye-opening moment as a faculty member?
Interestingly enough, I think about those difficult conversations that counseling faculty have to have with students regarding gatekeeping and ethical expectations and behaviors.
While those conversations require a lot of reflection and consideration, they are often the ones that remind me of all that goes into being a faculty member in the field of counseling. Being able to point students in the right direction regarding additional student services they can access at SNHU to be successful is also a comforting feeling.
What advice do you have for students interested in pursuing their counseling degree? How can people stand out in this field?
One of my former professors once told me, "The minute you think you have it all figured out is the minute you need to quit." People change; the world changes, and as a counselor, you have to continue to evolve and grow along with your clients.
The people that stand out to me the most are those who pick one area and are really, really good at it. If you are going to work with children, be the very best in that. Addiction – be the very best in that specialty. There is no way you can be the best in everything, so choose an aspect of the field you deeply care about and be the top resource for those clients.
What, if anything, did you not expect from your career path?
I did not expect to love teaching as much as I do and being a support to developing counselors through supervision. I absolutely love having an opportunity to connect with future counselors as they are learning their craft.
What do most people not understand about working in the counseling field?
Most people assume that they are going to go to a counselor, and the counselor is going to provide advice and "fix" the issue. Counseling is hard work for both the counselor and the client, but the client really has to be invested in doing the work to make change happen.
How have you found ways to effectively connect with students online?
I schedule individual meetings with students, email them individually with feedback and like to provide videos that make me more relatable to them. I try to make sure my feedback to them acknowledges their growth process and strengths.
What do you enjoy doing when you're not working?
I have 7-year -old twins, so any free time I have is dedicated to being with my family. I am really fortunate to have an extremely supportive husband, parents and friends who are like family.
What are one or two books every student in the counseling program should read?
"Love's Executioner" by Irvin Yalom and "Man's Search for Meaning" by Victor Frankl.
Why is education important to society as well as to you personally?
Education is power! It sounds cheesy, but the more you know, the more you are able to manage and succeed professionally and personally. Education has set off so many opportunities for me personally – connecting to my passion, developing as a professional and keeping me on my toes.
Joe Cote is a staff writer at Southern New Hampshire University. Follow him on Twitter @JoeCo2323.
Explore more content like this article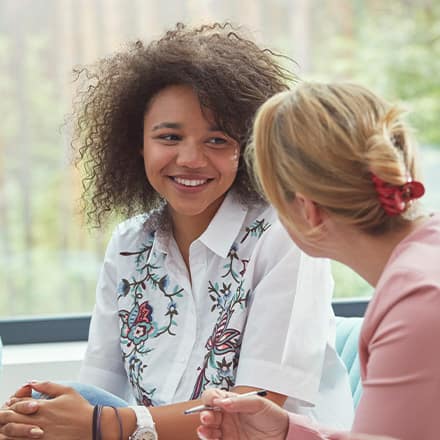 October 14, 2021
To become a licensed social worker, you need to get licensed in the state in which you intend to practice. While each state sets its own guidelines for licensing social workers, this generally means earning a social work degree from an accredited program.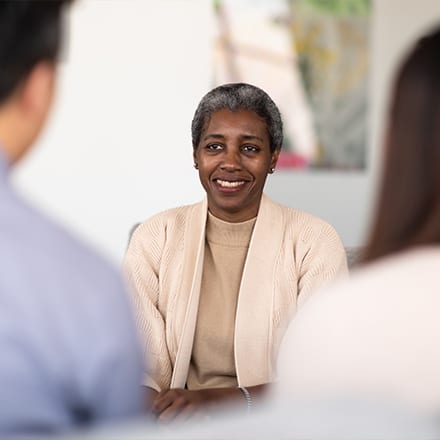 October 08, 2021
If you're fascinated by the mind and how an individual, a community or an organization thinks, earning a master's in psychology can lead you toward a career field that is engaging and growing.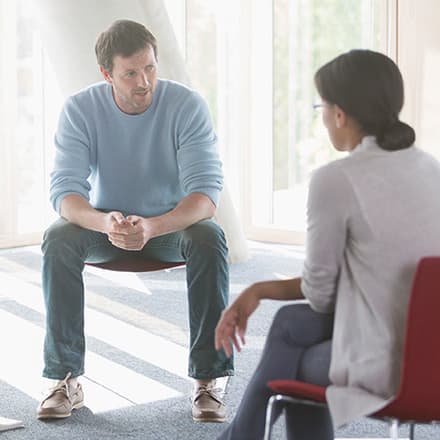 October 06, 2021
With a degree in psychology, you can use core skills such as research, decision-making and communication to work in a vast array of fields, including business, counseling, human resources and many more.