​What Can You Do with an Anthropology Degree?​
An anthropology degree can give you the foundations to pursue careers such as archeology, college professor, environmental anthropologist, medical anthropologist and museum curator. It can also help you make a difference on teams that focus on advertising, diversity, human resources, user experience and social justice.
A career in anthropology may spur images of buried bones and the adventures of "Indiana Jones," but the field is broad – and not limited to excavation sites and lost temples. While archeology often garners the most attention in popular culture, it's just one of many directions you can take.
If you love learning and are curious about the people and world around you, you might consider a degree in anthropology and explore how you can fill roles in both the public and private sectors, working in business, technology, advocacy and more.
So, What is Anthropology?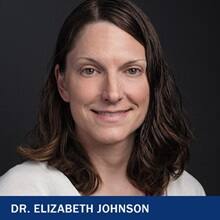 At its core, anthropology "is the study of humans and their non-human primate ancestors through space and time," said Dr. Elizabeth Johnson, associate dean of social sciences programs at Southern New Hampshire University (SNHU).
Anthropology is a field that takes a holistic view of the human condition and can be used to understand people and cultures of the past and present, recognizing shared values and patterns. The principles of anthropology can offer you a unique lens and insight into human behavior – a skill transferable across industries and job roles.
"The study of anthropology can be important for anyone, even if they're not planning on becoming an anthropologist," said Heather York, adjunct faculty member at SNHU. "At its heart, anthropology shows us the ways in which we're all the same, even though it does that while exploring ways in which we're different."
Because of the education involved in anthropological studies, Dr. Ian Edwards, adjunct faculty member at SNHU, said anthropology is more of a lifestyle than a discipline. "It's really about understanding differences between cultures, and through those sort of observations, we can see there's fundamental common ground shared between all cultures," Edwards said. "... By looking at the differences and common ground, we get a better understanding of what that means to people at large, and we can then turn an introspective eye on ourselves. We can see our own biases and ethnocentrism."
Types of Anthropology
Anthropology is divided into four main focuses – archeology, biological, cultural and linguistic. Johnson and Edwards describe these subfields:
Archeology: Archeology is all about uncovering and preserving remains and artifacts to study and understand people and cultures of the past.
Biological: Biological anthropology, also known as physical anthropology, works to understand the evolutionary history of humankind. You can also use it to inform present-day subjects such as forensics and diseases.
Cultural: Also known as sociocultural anthropology, cultural anthropology considers the lives and dynamics of contemporary societies and can be studied within the culture you belong to or different from your own.
Linguistic: Linguistic anthropology is the study of language and how it came to be and evolved. Even the same language can vary based on culture or location; for example, some U.S. states say "soda" to describe a carbonated drink, while others call it "pop."
Although these are the four widely accepted types of anthropology, they do not operate in silos. Instead, they often bleed into one another, with culture being at the heart of everything anthropologists do, Johnson said.
A fifth type – applied anthropology – is establishing itself, too, Edwards said. Applied anthropology focuses on finding solutions to real-world problems relating to humankind.
To truly understand anything that involves people, Edwards "would highly recommend an anthropological perspective, which is looking at it through each of those different subfields," he said. "Each of those provide key insights and allows a better understanding of whatever you're looking at."
Within each subfield, there are additional subsets. Take archeology, for example. You might decide to narrow your studies further, focusing on prehistoric archeology.
What Kind of Jobs Can I Get with an Anthropology Degree?
Since anthropology is a people-oriented degree that establishes foundations in a range of subjects and requires transferable skills, endless career options and educational pathways are available.
There is a growing demand for anthropologists, too. The field is projected to expand 5% by 2029, according to the U.S. Bureau of Labor Statistics (BLS), and anthropologists earned a median of $66,130 in 2020.
Some careers an anthropology degree can help prepare you for include:
Archeologist: With a bachelor's degree, you might start as a field technician. As a field technician, you could survey land for archeological resources whenever there are plants for ground disruption – such as installing a highway or oil pipeline, Johnson said. There are also specializations compliance and contracts, for example.
College professor: If training the next generation of anthropologists interests you, academia is another popular career path. You'll likely need an advanced degree some experience within an anthropology career. Anthropology and archeology teachers at the postsecondary level earned a median of $89,220 in 2020, BLS reported. Some colleges and universities offer standalone anthropology programs, while others group the courses within history or geography departments, Johnson said. Often, linguistics coincides with English programs.
Environmental anthropologist: If you're interested in environmental science, you may consider a career in the National Park Service or the State Department's Office of Environmental Quality. Edwards often sees environmental anthropologist majors go on to work with U.S. Fish and Wildlife Service – as well as national and international non-governmental organizations.
Medical anthropologist: This is a form of applied anthropology that merges fundamental principles of anthropology and an understanding of health issues and the medical industry. "It's a great connection and allows you to do really influential work within that realm," Edwards said. Medical anthropologists can help develop important policies and processes for providing health care to diverse populations, for example.
Museum curator: If you're interested in archeology, you may consider the role of a museum curator. Curators acquire, store and create exhibits for artifacts, often focusing on a niche such as artwork or natural history, BLS said. Curators made a median of $56,990 in 2020, and the projected job growth is 11% by 2029.
But an anthropology degree can also prepare you for numerous careers beyond what you might expect. Johnson said very few people who get a degree in anthropology have anthropology in their job title.
The skills learned at a bachelor's degree level allow you to bring a unique perspective to a team. "Having a background in anthropology could be beneficial for almost any job," York said. "Anyone who works with clients, patients or customers needs to use 'cultural relativism' in order to avoid ethnocentric attitudes and behaviors."
You could also put your degree to work in roles relating to:
Advertising: Advertisers seek to understand their target audience and explore how they can reach new people. Understanding consumer behavior and the ability to conduct and analyze market research is helpful when planning marketing campaigns. Advertising, promotions and marketing managers earned a median of $141,490 in 2020, and the job is projected to grow 6% by 2029, BLS reported.
Diversity: Between 2015 and 2020, the job role "head of diversity" saw a 107% global increase, according to LinkedIn data, indicating the significant demand for organizational diversity leaders. With an anthropology background, you could bring skills in cultural relativism to a diversity office, allowing you to see and understand multiple perspectives.
Human resources: In addition to needing effective communication and problem-solving skills, organizations can operate better when human resources employ cultural relativism. "You're dealing with such diverse groups of people," Edwards said. "You need to be able to understand things from other people's perspectives." The demand for human resources specialists is projected to grow 7% by 2029, and last year those in the role made a median of $63,490.
User experience and research design: You can use your knowledge of human behavior and different cultures to examine how people use a product, service, store, website or branding and explore ways to optimize the experience. Job descriptions often call for: "sociology, anthropology, psychology, people with knowledge of, essentially, human behavior," Johnson said. "They want to know how humans do things."
Social justice: As an advocate or another type of social justice professional, you might work in nonprofits or the court of law, engaging in social issues that incite your passion. Edwards said some anthropologists who pursue an advocacy career might continue their education to obtain a law degree.
"The study of anthropology can be important for anyone, even if they're not planning on becoming an anthropologist," York said.
Where Do Most Anthropologists Work?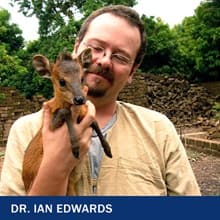 Anthropologists work in all types of environments – from office settings to outdoor sites, locally and globally. It all depends on your field and role.
Edwards paired his interest in ecology with cultural anthropology to devote his career to wildlife conservation. "Understanding why and how people use their wildlife the way they do is my passion," he said.
Before focusing his career on academics, Edwards spent years in West Africa – beginning with the Peace Corps – studying how people use their wildlife. He uses ethnographic evidence to help inform the development of "culturally sensitive and ethically grounded conservation policies," he said.
York's work as a forensic archeologist took her around the world, too: from studying human remains from the Spiro Mounds site in Oklahoma to working in Bosnia-Herzegovina for two years, assisting in the recovery and identification of victims of the Bosnian War.
Is Anthropology a Good Degree?
Pursing a bachelor's degree in anthropology can prepare you for a career in numerous industries and roles because programs are formatted to help you develop skills in:
Analysis and critical thinking
Ethics
Verbal and written communication
Collaboration
Cultural relativism
"(Cultural relativism) means we do our best to avoid judgments of other people's ways of doing things, taking into account the culture that gave rise to those behaviors and beliefs," York said.
What York believes to be one of the best parts of an anthropology program is the curiosity it nurtures. "The study of anthropology allows us to see the entire world from a broader perspective," she said. "It gets us out of the narrow cultural frame of mind that most of us are born with, and that broader perspective (hopefully) stays with you forever."
You can also learn how to avoid judgments and consider a culture's role in behavior and ways of life, which is an important skill for any job in which you might work with others. "While it's impossible to be completely objective and unbiased in many situations, learning to be aware of our ethnocentric tendencies helps us to see things better from the perspective of others," York said. "What employer who deals with a broad spectrum of humanity wouldn't want to hire someone with that kind of awareness?"
Finding Your Interests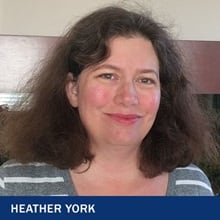 If you're interested in many subjects, majoring in anthropology may be a good solution. York had trouble choosing a college major; there was so much she wanted to study – writing, political science, history, gender roles, economics and religion. When she learned about anthropology, she realized she could combine all her interests. "I found a major that allowed me to study all of those and more," she said.
An anthropology background pairs well with many interests and passions, whether it's examining economic pressures of immigration, water shortages, ethnomusicology, transgender health care, climate change and so on, Edwards said.
When you're considering anthropology programs, look for the possibility to explore different areas of interest. For example, at SNHU, students complete a capstone project on a topic of their choosing. Edwards, who often facilitates these courses, said students have the freedom to explore their passions and how they relate to anthropology.
What you focus your capstone on can help you advance in anthropology. "They're going to contribute to the discipline and contribute to making their world a better place," Edwards said. He said they also often serve as a steppingstone into a master's in applied anthropology program.
Having an opportunity to explore your interests in this broad field can help you identify your passion, gain pertinent knowledge and experience and search for a career that excites you.
Consider an Advanced Degree
A bachelor's degree in anthropology opens many doors to potential career paths, equipping you with broad skills and teaching you how to interact with and understand people. "You're a generalist," Edwards said. "You have a good understanding of the human condition."
But if you want to advance to a career with 'anthropologist' in the job title, you'll likely need at least a master's degree.
Pursing a master's degree – or even a PhD – is recommended if you want to become a professional anthropologist, and an undergraduate anthropology degree should prepare you for that, Johnson said. The advanced degrees not only give you the necessary credentials, but they also allow you to get more specific in your studies, honing in on the subject that interests you.
Getting volunteer experience in a field, position or organization you'd like to enter can also help you stand out. "Volunteer experience can be critical in a field that prizes hands-on experience, and it's a great way to meet professionals," York said. "Once you have the academic knowledge and skills to be useful as a volunteer, start looking for opportunities at a local university, museum or even your state archaeologist's office."
Volunteer work can help you expand your network and determine what direction you might want to take your anthropology career.
Rebecca LeBoeuf '18 is a writer at Southern New Hampshire University. Connect with her on LinkedIn.
Explore more content like this article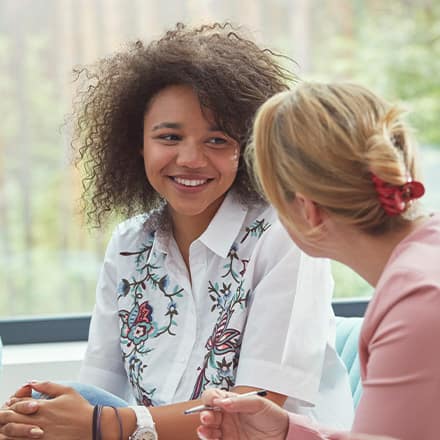 October 14, 2021
To become a licensed social worker, you need to get licensed in the state in which you intend to practice. While each state sets its own guidelines for licensing social workers, this generally means earning a social work degree from an accredited program.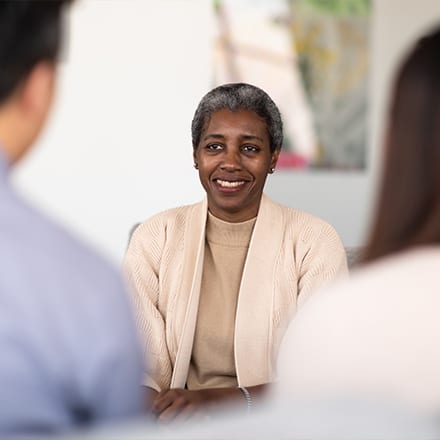 October 08, 2021
If you're fascinated by the mind and how an individual, a community or an organization thinks, earning a master's in psychology can lead you toward a career field that is engaging and growing.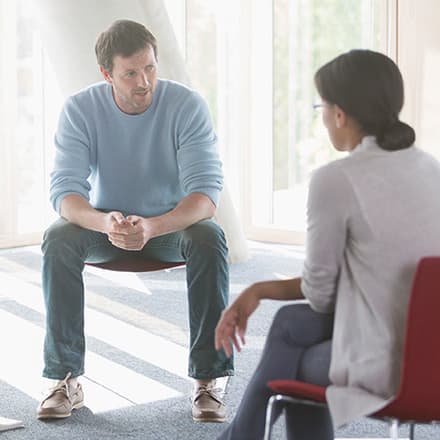 October 06, 2021
With a degree in psychology, you can use core skills such as research, decision-making and communication to work in a vast array of fields, including business, counseling, human resources and many more.