Earn an Anthropology Degree
$330/credit (120 credits)
Transfer up to 90 credits
Receive credit for prior learning
Learn from field-tested faculty
Experiential learning opportunities
$76,530 median annual wage for environmental scientists and specialists1
Online Anthropology Degree Program Overview
If you're interested in why humans act the way they do, Southern New Hampshire University's online Bachelor of Arts (BA) in Anthropology may be for you.
This experiential online anthropology degree bridges the sciences and humanities. Here, you'll explore similarities and differences in society through cultural, biological, archaeological and linguistic lenses. You'll examine how society has changed throughout the years and into the present day.
Our online anthropology degree will give you a broad range of skills that could be useful as you embark on your future career. From tourism and market research to social impact and criminal justice, a degree in anthropology could open the door to many potential career options, and help you respond to cultural and environmental challenges.
Whether you wish to earn your master's or dive right into the field after graduation, this program is designed to provide the tools, skills and knowledge you'll need to succeed. SNHU graduate Celeste Cox '20 said, "Anthropology is an amazing base to any graduate degree and even in everyday life. I am currently in a public health/global health program and it has already helped me immensely."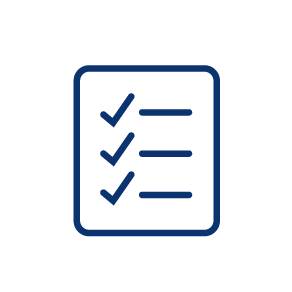 What You'll Learn
Theory and concept application
Research question development
Research and data analysis
Culturally relevant perspectives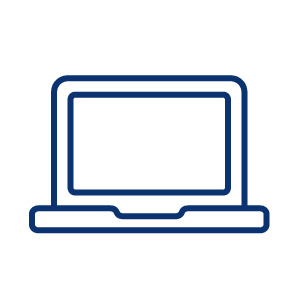 How You'll Learn
At SNHU, you'll get support from day 1 to graduation and beyond. And with no set class times, 24/7 access to the online classroom, and helpful learning resources along the way, you'll have everything you need to reach your goals.
Concentration Options
In addition to the general anthropology track, you can also choose to tailor your program with a career-focused concentration in environmental sustainability.
Anthropology (BA) - Environmental Sustainability
Southern New Hampshire University's Bachelor of Arts (BA) in Anthropology with a concentration in Environmental Sustainability aims to help you recognize and respond to cultural and environmental challenges by exploring the way the past impacts the present. In this concentration, you'll acquire ethical, practical and technical skills – and learn to view the world through a social, historical and evolutionary lens. Students who pursue this degree generally do so with the goal of better understanding and thereby protecting the environment.
Many of the courses in our environmental sustainability concentration use virtual experiences. From role-playing to tourism plans, you'll combine theory and problem-solving skills in an authentic way, helping you make your mark as an engaged citizen of a diverse world. You'll emerge a steward of the natural world, ready to enter the booming green economy as more and more firms recognize the importance of environmental impact.
SNHU's environmental sustainability program features a multidisciplinary approach and provides skill sets valued by a range of employers - from urban to rural organizations, private firms to nongovernment organizations (NGOs).
Career outlook:
After earning your online anthropology degree with a concentration in environmental sustainability, you should be able to examine the relationship between human activities and environmental processes. You'll then be able to inform and develop individual and community strategies that mitigate environmental issues and promote sustainable living.
The U.S. Bureau of Labor Statistics reports that the median annual wage for environmental scientists and specialists was $76,530 in May 2021, and the employment rate for this field is projected to grow 5% through 2031.1 Adding this concentration to your degree in anthropology could help you pursue a career with an organization working to lessen environmental impact through the use of research, maintaining best practices, installing technologies and training employees. According to the U.S. Bureau of Labor Statistics, sustainability managers are responsible for developing and implementing an organization's sustainability plans and presenting these plans to senior staff. They may also use their education and expertise to ensure that an organization is in compliance with environmental, health and safety regulations.1
Courses may include:
Conservation Biology
Environmental Issues
Energy and Society
Sustainable Communities
If you're interested in turning your passion for the planet into a profession, you may also want to check out our online environmental science degree.
Career Outlook
Anthropologists can be found in a wide range of career paths all around the world, from corporations and government jobs to disaster areas and nonprofit associations.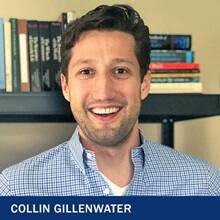 "Whether my passion brought me to the beautiful coastline of the Yucatan, inland lakes of Nicaragua or colonial libraries of Oaxaca, my degree in anthropology emphasized the importance of recognizing the ways human culture changes and adapts over time. This resulted in me feeling like I could shed a little light on a sliver of the human experience," said
Collin Gillenwater
, who holds a master's in historical archaeology and has taken his career in many directions over the years.
According to the American Anthropological Association, there are four main career paths for anthropology graduates today: 2
Academic careers: These career paths generally work on campuses and in anthropology departments, and focus on teaching and conducting research. This career path could include teaching courses, writing lectures and grading papers in university programs. For example, as an adjunct instructor and social sciences team lead at SNHU, Heather York currently teaches Introduction to Cultural Anthropology and Human Origins and Evolution. What she especially loves about teaching anthropology is "the surprise students so often express at learning that the rest of the world really isn't as exotic as they thought."
Corporate and business careers: Many organizations look to add anthropologists to their team to help gain further insight into the needs of their consumers. Anthropologists working in corporate research go beyond the traditional survey methods. Instead, they use their research skills to conduct focus groups and better understand the needs of the consumer. Using this information, they can identify improvements to the organization's service or product to adequately meet the needs of the consumer.
Government careers: Anthropologists can work closely with a wide range of government organizations at the state or federal level in planning, research and managerial capacities. Police departments and museums often rely on forensic anthropologists to help identify mysterious remains. On the other hand, contract archaeology is a growing occupation in state and federal legislatures to assist in government-funded projects and their effect on cultural resources. According to the American Anthropological Association, the federal government is one of the largest employers of anthropologists outside of academia.2 SNHU graduate Celeste Cox '20, for example, is employed by Maine CDC (Center for Disease Control) as a case investigator/field epidemiologist. "I come into contact with a diverse group of people from all walks of life," said Cox. "Having this background is certainly beneficial. I've adopted a wide perspective and understanding of many cultures and beliefs."
Nonprofit and community-based careers: If designing programs and helping your community and the world become a better place is something that interests you, you might consider a career in the non-profit world. Non-governmental organizations (NGOs) often hire anthropologists to help design and implement new programs.
So, whether you pursue an academic career on campus or online, choose to work on a corporate team, take a job working with the state or federal government or work for a nonprofit organization, you'll graduate with skill sets valued by a range of employers – from urban and rural nonprofits to private firms to NGOs.
At Southern New Hampshire University, our online anthropology degree emphasizes a multidisciplinary approach that gives you the skills you need to apply for a wide range of positions in every area from global health advocacy to environmental and natural resources.
Potential job titles include:
Anthropologist/Archaeologist
Study the origin, development and behavior of humans. An advanced degree is often required.
Environmental Scientist/Specialist
Use your knowledge of the natural sciences to protect the environment and human health.
Cultural Resource Manager
Manage heritage assets and other cultural resources, such as contemporary art.
Human Rights Advocate
Ensure the fair and equal treatment of all citizens and investigate/document violations.
Researcher
Collect, organize and analyze data to solve problems and identify/predict trends.
User Experience Designer
Create interactive programs that enhance a user's experience with a brand.
[Note: Some positions may require additional training.]
Job Growth and Salary
Prospects for roles in the anthropology field appear promising in the coming years. According to the U.S. Bureau of Labor Statistics, this increased demand is in part due to an aging population, opening new opportunities for the next generation of workers.1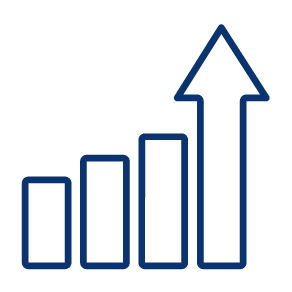 Job Growth
According to the U.S. Bureau of Labor Statistics, the need for anthropologists and archaeologists is expected to grow 6% through 2031, and the need for environmental scientists and specialists is projected to increase 5%.1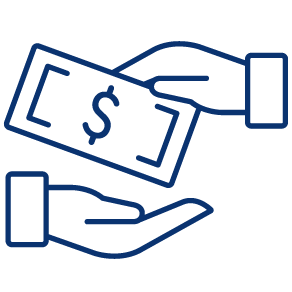 Salary
Anthropologists and archaeologists earned a median annual salary of $61,910 in 2021, while environmental scientists and specialists earned $76,530.1
[Note: These roles typically require at least a master's degree.]
Understanding the numbers
When reviewing job growth and salary information, it's important to remember that actual numbers can vary due to many different factors—like years of experience in the role, industry of employment, geographic location, worker skill and economic conditions. Cited projections do not guarantee actual salary or job growth.
Start Your Journey Toward an Online Anthropology Degree
Why SNHU for Your Online Anthropology Degree
Flexible
With no set class meeting times, you can learn on your schedule and access online course materials 24/7.
Affordable
As part of our mission to make higher education more accessible, we're committed to keeping our tuition rates low. In fact, we offer some of the lowest online tuition rates in the nation.
Prior coursework could also help you save time and money. SNHU's transfer policy allows you to transfer up to 90 credits toward your bachelor's degree and 45 credits for an associate degree from your previous institutions—that means you could save up to 75% off the cost of tuition. You could also save time and money by getting college credit for previous work experience, or by taking advantage of military discounts and employer tuition assistance if available to you.
Respected
Founded in 1932, Southern New Hampshire University is a private, nonprofit institution with over 160,000 graduates across the country. SNHU is accredited by the New England Commission of Higher Education (NECHE), a regional accreditor, which advocates for institutional improvement and public assurance of quality.
Recently, SNHU has been nationally recognized for leading the way toward more innovative, affordable and achievable education:
U.S. News & World Report named SNHU the 2021 Most Innovative University in the North and one of the nation's "Best Regional Universities"
Awarded the 21st Century Distance Learning Award for Excellence in Online Technology by The United States Distance Learning Association (USDLA)
A $1 million grant from Google.org to explore soft skills assessments for high-need youth
Network
At Southern New Hampshire University, you'll have access to a powerful network of more than 300,000 students, alumni and staff that can help support you long after graduation. Our instructors offer relevant, real-world expertise to help you understand and navigate the field. Plus, with our growing, nationwide alumni network, you'll have the potential to tap into a number of internship and career opportunities.
93.6% of online students would recommend SNHU (according to a 2022 survey with 17,000+ respondents). Discover why SNHU may be right for you.
Expanding access to quality higher education means removing the barriers that may stand between you and your degree. That's why you can apply at any time and get a decision within days of submitting all required materials:
Completed free undergraduate application
Prior transcripts, which we can retrieve at no cost to you
Test scores are not required as part of your application
Acceptance decisions are made on a rolling basis throughout the year for our 6 (8-week) undergraduate terms.
If you're ready to apply, follow these simple steps to get the process going:
If you have questions or need help filling out your application, call 1.888.387.0861 or email enroll@snhu.edu.
See the World Through a New Lens
Heather York, adjunct instructor and social sciences team lead
"Anthropology really teaches us the ways in which we're the same, even though it does that through the medium of exploring ways in which we're different."
Courses and Curriculum
The online anthropology degree has a strong foundation in archaeology, ethics and conservation. Core courses and concentrations stress the application of anthropological theory and methods to real-world problems through hands-on assignments, ethnographic case studies, data collection and the acquisition of skills in a specialty area. The program ends with a capstone course, where you'll have the opportunity to showcase the knowledge and skills you've developed throughout your coursework.
Beyond learning how anthropology helps us understand society, you'll also have the chance to gain widely applicable skills in research methods, statistical analysis, critical thinking and effective communication, which could help you greatly as you consider your future career path.
Curriculum Requirements & Resources
General Education
All undergraduate students are required to take general education courses, which are part of SNHU's newly redesigned program, The Commons. The goal of The Commons' curriculum is to empower you with some of the most in-demand skills, so you can succeed not only in your academic career, but in your personal and professional life too.
Technology Resources
We provide cloud-based virtual environments in some courses to give you access to the technology you need for your degree – and your career. Learn more about our virtual environments.
Earn Math Credits
Save time and tuition with our Pathways to Math Success assessments. Depending on your scores, you could earn up to 12 math credits – the equivalent of 4 courses – toward your degree for less than $50 per assessment. For additional information, or to register for a Pathways to Math Success assessment, contact your admission counselor or academic advisor today.
List of Courses
Courses May Include
BA in Anthropology Online
ATH 101
The Human Experience: Introduction to Anthropology
Anthropologists seek to answer the questions of what it means to be human and how cultures shape societies. Anthropology is composed of four main fields-physical anthropology, cultural anthropology, linguistics, and archaeological anthropology-from which culture is examined. This course will introduce students to the anthropological study of cultures, including comparing and contrasting social relationships and belief systems in different cultural settings. Concepts learned in this course will then be used to understand contemporary world views.
ATH 111
Introduction to Cultural Anthropology
This course is the study of preliterate and changing societies that emphasizes social organization and cultural aspects.
ATH 205
Discovering the Past: Foundations in Archaeology
Archaeological anthropologists seek to discover and learn from what we know about people and cultures that lived long ago. Artifacts and environmental modifications have left behind traces that tell us about their culture and their lives. In this course students will learn about survey techniques, culture change, dating methods, and the reconstruction of economic, social and religious practices of prehistoric societies. Archaeologists often collaborate with scientists from other disciplines to learn about the past. Students will explore what archaeologists hope to learn and how they study the past to inform the present.
ATH 210
Human Origins and Evolution: Biological Anthropology
This course provides an introduction to biological anthropology which explores the evolution of the human species, as well as the biology of contemporary humans and their non-human primate relatives. Students will explore evolutionary theory and mechanisms, the fossil record of human evolution, and modern humans' adaptation to their environments. Basic concepts of genetics, geology, paleontology, comparative anatomy, and primate biology provide the foundation for understanding humanity from a biological anthropological standpoint.
ATH 315
Anthropology in the Contemporary World
Anthropologists utilize an anthropological view to improve human lives. The purpose of this course is to allow students to discover the role of culture in contemporary problems, and to identify anthropological methods for creating positive, sustainable, and minimally biased change. The course will include a review of the history of anthropology and the current state of the field.
ATH 320
Who Owns Culture? Ethics in Anthropology
This course examines an anthropological understanding and knowledge of different models of ethical decision-making in applied and theory based contexts. Students will learn to identify the concepts of morality and ethical reasoning using the three main traditions of Western philosophy. Ethical decision-making will be explored in the context of current issues, taking into account the four fields of anthropology.
ATH 489
Capstone in Anthropology
This capstone course is the culminating experience for the B.A. in Anthropology program. The aim of the capstone is to assess students' ability to synthesize and integrate the knowledge and skills they have developed throughout their coursework, rather than introducing new concepts. This course is structured to support student success in fulfilling program requirements.
SCS 285
Research Literacy in Social Sciences
Students will analyze the value of using various kinds of data and credible existing research to address professional problems. Essential research skills and strategies such as research question development, evaluating data sets for practical application, and applications of social science research methods will be covered, enabling students to become effective consumers of research.
Total Credits: 120
Minimum Hardware Requirements
| Component Type | PC (Windows OS) | Apple (Mac OS) |
| --- | --- | --- |
| Operating System | Currently supported operating system from Microsoft. | Currently supported operating system from Apple. |
| Memory (RAM) | 8GB or higher | 8GB or higher |
| Hard Drive | 100GB or higher | 100GB or higher |
| Antivirus Software | Required for campus students. Strongly recommended for online students. | Required for campus students. Strongly recommended for online students. |
| SNHU Purchase Programs | | |
| Internet/ Bandwidth | 5 Mbps Download, 1 Mbps Upload and less than 100 ms Latency | 5 Mbps Download, 1 Mbps Upload and less than 100 ms Latency |
Notes:
Laptop or desktop?  Whichever you choose depends on your personal preference and work style, though laptops tend to offer more flexibility.
Note:  Chromebooks (Chrome OS) and iPads (iOS) do not meet the minimum requirements for coursework at SNHU. These offer limited functionality and do not work with some course technologies. They are not acceptable as the only device you use for coursework. While these devices are convenient and may be used for some course functions, they cannot be your primary device. SNHU does, however, have an affordable laptop option that it recommends: Dell Latitude 3301 with Windows 10.
Office 365 Pro Plus is available free of charge to all SNHU students and faculty. The Office suite will remain free while you are a student at SNHU. Upon graduation you may convert to a paid subscription if you wish. Terms subject to change at Microsoft's discretion. Review system requirements for Microsoft 365 plans for business, education and government.
Antivirus software: Check with your ISP as they may offer antivirus software free of charge to subscribers.
University Accreditation
Southern New Hampshire University is a private, nonprofit institution accredited by the New England Commission of Higher Education (NECHE) as well as several other accrediting bodies.
Tuition & Fees
As a private, nonprofit university, we're committed to making college more accessible by making it more affordable. That's why we offer some of the lowest online tuition rates in the nation.
We also offer financial aid packages to those who qualify, plus a 30% tuition discount for U.S. service members, both full and part time, and the spouses of those on active duty.
| Online Undergraduate Programs | Per Course | Per Credit Hour | Annual Cost for 30 credits |
| --- | --- | --- | --- |
| Degree/Certificates | $990 | $330 | $9,900 |
| Degree/Certificates (U.S. service members, both full and part time, and the spouses of those on active duty)* | $693 | $231 | $6,930 |
Tuition Rates are subject to change and are reviewed annually. *Note: students receiving this rate are not eligible for additional discounts.
Additional Costs No Application Fee, Course Materials ($ varies by course)
Frequently Asked Questions
What is the difference between anthropology and archaeology?
Simply put, anthropology is the study of what makes us human.2 Anthropologists study every aspect of the human experience from our biological makeup to the evolution of human society throughout time and how we compare to other species. As you can imagine, that's a lot of ground to cover for one anthropologist. That's why the field is generally divided into four subfields which utilizes a distinct set of skills in addition to the foundational anthropology techniques and methods. Archaeology, or anthropological archaeology, is one of those four subfields.
Much like anthropologists, archaeologists study human culture. The only difference is they study human culture of the past rather than the present. They do so by studying and analyzing artifacts excavated from archaeological sites. They use these artifacts to get a sense of what daily life was like for these humans. Archaeologists can even determine the types of diets and diseases from excavated human bones and teeth. In addition to excavating sites, archaeologists also manage and preserve sites and artifacts.
The other three subfields of anthropology include biological anthropology, cultural anthropology and linguistic anthropology. Biological anthropologists examine biology in humans and their non-human primate relatives and ancestors. Cultural anthropologists look at modern cultures and the effects of overpopulation, natural disasters, war and poverty on society. Linguistic anthropologists explore the past, present and future of languages, focusing on the use and impact of language on culture and social relationships.
Those looking to deepen their understanding of human behavior may also be interested in an online sociology degree.
Can I study anthropology online?
Absolutely! At Southern New Hampshire University, we believe higher education can be more accessible and affordable. With an online BA in Anthropology degree, you can explore the study of the human experience on your schedule with no set class times and 24/7 online access. Plus, we have some of the lowest online tuition rates in the country because higher education shouldn't come with a higher price tag.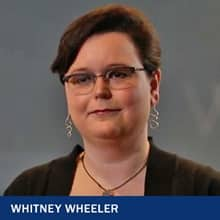 Whitney Wheeler '19 chose SNHU to pursue her online bachelor's degree in anthropology because "it's an actual school…it felt like a legitimate facility that happened to have courses available online as well." She also found a ton of support from SNHU faculty and staff.
Core courses in both SNHU's general anthropology track and the environmental sustainability concentration stress the application of anthropological theory and methods to real-world problems. They feature hands-on assignments, ethnographic case studies, data collection and projects that build skills in a specialty area.
Many of SNHU's courses even use virtual experiences, while the robust curriculum includes real-world applications that yield pragmatic lessons and portfolio-worthy projects. You'll be able to enter the field knowing you've taken part in an interactive experience that's prepared you for whatever anthropological career path you choose.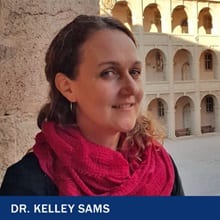 Dr. Kelley Sams, anthropology and public health instructor at SNHU, even has some helpful advice for up-and-coming students looking to pursue their online degree.
"Succeeding in online learning has a lot to do with good time management. I encourage students to really think about how to use the 24 hours they each get every day. At the beginning of each term, each week and each day, make a plan. Decide what you want to accomplish in terms of work, relaxation, family time, etc. Think about your priorities and set clear boundaries for yourself," she says.
What can I do with an online anthropology degree?
"An anthropology degree seems to translate well to the types of jobs that require curiosity or analytical thinking in areas that explore what it means to be human," said Collin Gillenwater, who then earned a master's in historical archaeology.
Among Gillenwater's most pivotal career moves was the time he spent surveying ancient settlements and researching colonial history in Mexico. Shortly after returning from his Central American dig, he parlayed the experience into an adjunct professor position teaching cultural anthropology and social science research methodology at Southern New Hampshire University.
Two years later, he transitioned into his current role as the university's Senior Director of New Partnerships and Ventures.
"Indirectly, I found that anthropology helped me develop skills in project management, inquiry and community development, skills that I use every day of my new career," he said.
"Jumping into careers with no direct connection to anthropology is also becoming more common," Gillenwater said. This includes fields that apply a similar skill set such as human resources, social work, research and development, and sales and marketing.
Read more about what you can do with an anthropology degree.
What degree is needed for anthropology?
According to the U.S. Bureau of Labor Statistics, a bachelor's degree in anthropology combined with internship experience can lead to positions as a field/lab technician or research assistant. Overseas work or jobs requiring leadership skills and complex technical knowledge usually call for an advanced degree.1
For Whitney Wheeler '19, who made up her mind to become a marine archaeologist while working at Atlanta's Georgia Aquarium, a bachelor's degree in anthropology was the first step on her career path.
Heather York also tried on two other majors before switching to anthropology. The deciding factor was the Introduction to Cultural Anthropology and Human Origins and Evolution courses she took midway through her sophomore year. Today, she teaches those same courses as an adjunct instructor at SNHU, bringing her real-life experience to the field of anthropology.
Is anthropology a growing field?
The BLS projects a 6% growth in employment of anthropologists and archeologists through 2031.1
Much of the demand will come from corporations, which use anthropological research to analyze consumer demand within cultural or social groups. Anthropologists in corporate settings delve into specific markets to help businesses serve clients better or target new customers or demographic groups.
What does environmental sustainability mean?
Environmental sustainability focuses on helping people live more efficiently and effectively in their environment. Graduates of SNHU's online bachelor's in anthropology with a concentration in environmental sustainability learn to become stewards of the natural world, ready to enter the booming green economy as many firms recognize the importance of environmental impact.
The program features a multidisciplinary approach and provides skill sets valued by a range of employers – from urban to rural organizations, private firms to nongovernment organizations (NGOs).
Related Articles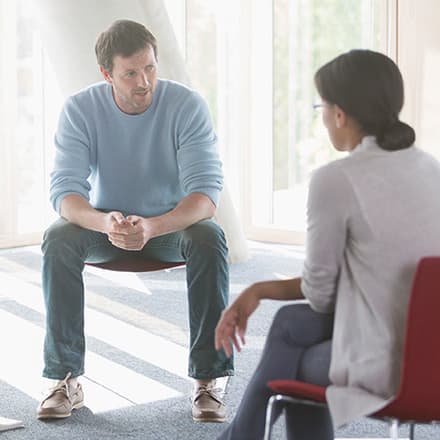 With a degree in psychology, you will use core skills such as research, decision-making and communication to work in a vast array of fields, including business, counseling, human resources and many more. Use your degree level and interests to help narrow down which of these careers is right for you.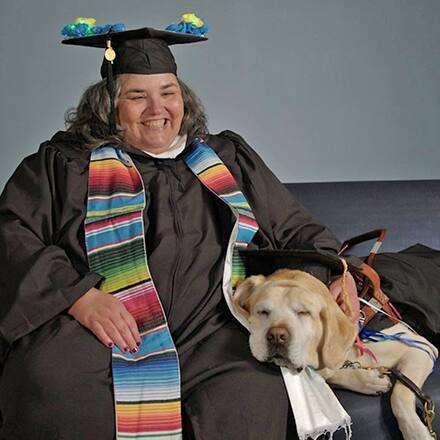 After facing accessibility challenges at other schools, Heather Schey enrolled at Southern New Hampshire University, where she earned her BA in Human Services. She now works to help people with disabilities live independently and advocates for accessible public transportation in Rhode Island.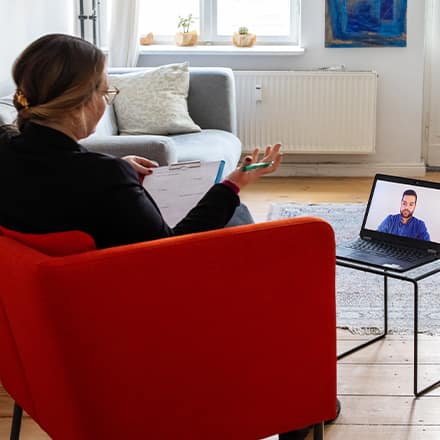 As a result of changing societal needs, online therapy has made tremendous gains in popularity and accessibility, reshaping the way individuals can receive counseling services. If you're interested in becoming an online therapist, find out what types of requirements you'll need to meet.
References
Sources & Citations (1, 2)
1Bureau of Labor Statistics, U.S. Department of Labor, Occupational Outlook Handbook, on the internet, at:
https://www.bls.gov/ooh/life-physical-and-social-science/environmental-scientists-and-specialists.htm (viewed Jan. 6, 2023).
https://www.bls.gov/green/sustainability/sustainability.htm (viewed Jan. 6, 2023).
https://www.bls.gov/OOH/life-physical-and-social-science/anthropologists-and-archeologists.htm (viewed Jan. 6, 2023).
Cited projections may not reflect local and/or short-term economic or job conditions and do not guarantee actual job growth.
2American Anthropological Association, Careers in Anthropology, on the internet, at:
https://www.americananthro.org/AdvanceYourCareer/Content.aspx?ItemNumber=1783 (viewed Jan. 6, 2023).
https://www.americananthro.org/AdvanceYourCareer/Content.aspx?ItemNumber=2150 (viewed Jan. 6, 2023).