Cybersecurity Consultant by Day; Music Producer by Night

Music has always been part of Arlene Mordeno '89G's life, yet her undergraduate degree in her native Philippines focused on applied mathematics and her master's degree in computer information systems. While her career path has led to much success in the tech field, from consultant to engineering, product manager and director, music has been the consistent thread woven through every experience.
It's not surprising this tenacious alumna has found success in both fields on her terms, especially given her experience in achieving her education and where the first steps in her career have taken her.
Like her siblings, Mordeno was encouraged, after graduating from the University of the Philippines, to earn a master's degree in the United States. "Being in a third-world country then, the competition for jobs was fierce, so I applied for several schools in the U.S." she said.
Southern New Hampshire University, then New Hampshire College, was the first to accept Mordeno. "I was overeager, so I went to New Hampshire with two suitcases and had the biggest culture shock as well as weather shock," she said. Regardless, she plunged right in, graduating from SNHU with the highest GPA in her graduating class. "I've always been an overachiever, and was taught as a child to work doubly hard than the men to prove myself," said Mordeno.
Her willingness to do so created a work ethic that matched her high grades, and upon graduation she accepted a position at Harvard University as a database administrator. "When that grant ran out, I took a programmer position at a semiconductor company, which transferred me to Silicon Valley. From there, it was a plethora of opportunities, moving from one technology company to the other," she said.
In spite of the work and the travel it required, Mordeno remained immersed in writing and creating music. "Even when I was in college, I was in a mathematics group that participated in songwriting competitions and I was always the writer," she said. "I write songs a lot, and I have learned to write without an instrument because I am always traveling, on planes or in boarding gates at the airport."
She continued to pitch songs to producers and publishers, achieving acclaim in international markets over the years. Rather than continuing looking to others to help her achieve her music goals, "I finally figured that I didn't need anyone's approval and I could start my own publishing or recording company," said Mordeno - and she did, creating her own label, Kick-a-Beat Records.
The first release is a collaborative effort with singer Mina Alali. "We have the same vocal coach, who is also my music producer," Mordeno said. "I had a song I needed to record as a demo, and he suggested to use her voice for it. From there, more songs came out of those demo sessions, and we finally decided to release it as an album."
While her two careers may seem very dissimilar, Mordeno notes the commonalities between her work in cybersecurity and music: "Time management, having to be very thorough, being compliant with the laws such as copyright and keeping your material from being stolen. Also, the tools for recording music are very much software intensive, so the skills in my technology field are definitely useful."
Her education has played a vital role, too. "I wouldn't be where I am now without my master's curriculum. It's not about the courses that I took...it's about the approach that I had to learn in order to solve problems and manage my time," said Mordeno.
Especially helpful were the connections she made with students of all ages and backgrounds in business. "SNHU was really good at assigning group work, and most people in my class were executives or professionals who were just going back to school for a graduate degree," she said. "I was always the youngest, and I ended up with more responsibility because they were working full-time and had less time. I learned firsthand how they would attack a case study. I learned a lot from them, especially work ethic."
As an international student, Mordeno said the move from the Philippines to the colder climate of NH was a drastic move, but she quickly learned to adapt - and wouldn't trade the experience for anything. "I met a lot of good people who even took me in their families during Thanksgiving and Christmas," she said. "The school offered a good curriculum that prepared me for the real world."
And she's seen many changes in that world - particularly in terms of women's involvement in the technology field. While the numbers are far smaller than she might have expected at this point, Mordeno said that "there's still work that needs to be done for women to get recognized that they can do the job just as well. I've been in organizations where I felt that things were not fair, i.e., I would be given higher goals to achieve and my male counterparts were not even expected to do half of what was expected of me."
In a field that changes rapidly, Mordeno speaks of the importance of staying current and ensuring you're not learning something that's already evolved into something else. "Attending conferences and reading trade magazines is the best way to keep up," she said. "There is so much opportunity out there, and it is a hot field to get into."
Helping others find their way to success in these roles is one that Mordeno embraces. "I am very much a mentor to young people, not just women, but men and women alike," she said. "I have about 12 young engineers that report to me right now, and I coach them as if I was coaching my younger self so that they follow the right path and have the right attitude."
Pamme Boutselis is a writer and content director in higher education. Follow her on Twitter @pammeb or connect on LinkedIn.
Explore more content like this article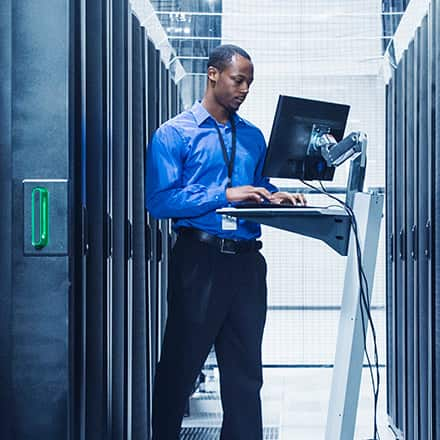 Despite being relatively new, the field of cybersecurity is here to stay. Earning a cybersecurity degree at any level positions you for a rewarding career maintaining data privacy, conducting risk assessments, designing strategic plans for security systems and much more.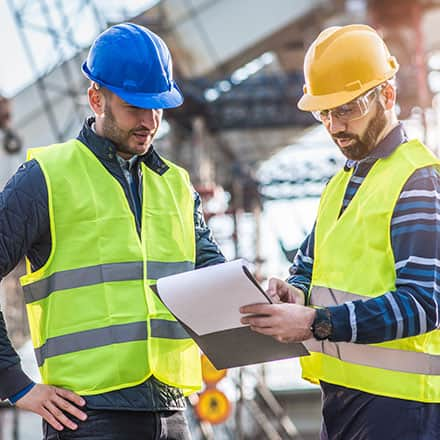 There are dozens and dozens of types of engineering, but when it comes down to the basics, engineering is about using specialized bases of knowledge to solve a problem. Since we encounter a wide variety of problems, we have a wide variety of engineering fields designed to solve them.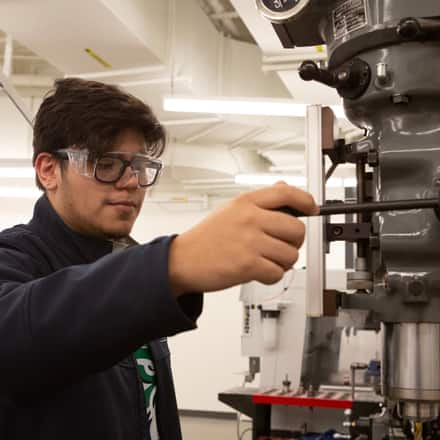 If you're majoring in a STEM field, that means your degree program falls under the umbrella of science, technology, engineering, or mathematics. While you can't major in STEM itself, programs in this category include ones that emphasize research, innovation, or the development of new technologies.
About Southern New Hampshire University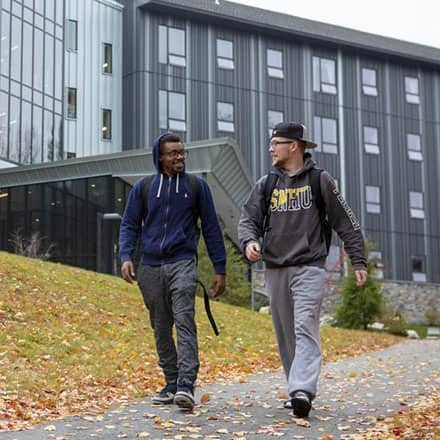 SNHU is a nonprofit, accredited university with a mission to make high-quality education more accessible and affordable for everyone.
Founded in 1932, and online since 1995, we've helped countless students reach their goals with flexible, career-focused programs. Our 300-acre campus in Manchester, NH is home to over 3,000 students, and we serve over 135,000 students online. Visit our about SNHU page to learn more about our mission, accreditations, leadership team, national recognitions and awards.