Esports is SNHU's Newest Varsity Team
Sultan Akhter is an athlete, but he doesn't play centerfield or shortstop. He doesn't catch a ball or block for a running back. He doesn't run, jump, skate or spin. He's the kind of athlete you may not have heard of at all.
The senior business major will captain the Southern New Hampshire University (SNHU) Esports team in its inaugural season this fall. Along with fellow students playing games like Hearthstone and Fortnite, Akhter will compete for scholarship money as a member of the team's League of Legends squad.
"An esports team is basically a competitive video gaming team," he said. "This year as captain, I'm just looking to form the best team we can."
First in New Hampshire
The program is the first competitive esports team in New Hampshire and one of only a handful in New England. ESPN lists fewer than 100 varsity esports teams in North America, though that doesn't include club-level teams. Playing under the auspices of the National Association of Collegiate Esports, SNHU's team will field squads for four games - Fortnite, Hearthstone, League of Legends and Overwatch and battle online against teams from schools across the country.
"We're treating this as a varsity sport," said SNHU Director of Esports Tim Fowler, who coached the university's League of Legends team last year as part of the school's Gaming Club. "This will allow a lot more focus, which I'm really excited about."
In addition to administering the esports program, Fowler is now working to coordinate a dedicated space on campus for the team to meet, practice and review game footage. He will also do scouting of upcoming opponents and recruit players for future teams, who will be offered $3,000 scholarships beginning next fall.
A Growing Industry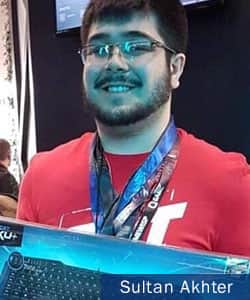 Akhter said while he has played video games all his life, he turned to basketball and other sports as a teenager. When he discovered competitive gaming, "I was like, 'This is the best of both worlds,'" he said. "I can play video games and have that competitive drive that you usually find in sports."
He said he hopes the team can attract more attention on campus and more players, along with other students interested in non-performing roles such as event coordination and IT majors to help operate streaming devices.
"This year I'm really hoping for us to set up a really good foundation. I really want the community to grow," Akhter said. "I love competitive gaming. I love the people you meet."
Fowler said the team will be about 20 players across the 4 games and will hold practices 3-5 times a week during which players will practice whatever game they're playing, but also review footage of past matches against other schools to discuss mistakes and strategy. The university also offered 48 pod-style rooms on campus designed specifically for gamers.
Video Gaming is Now Big Business
The esports industry as a whole has exploded in popularity, size and profitability in recent years. Forbes reported that industry-wide revenue is expected to top $900 million this year and could reach $1 billion in 2019.
Fowler said while esports may sound frivolous to some, many of the non-physical skills players develop are similar to any other sport, including communication, teamwork, decision-making, leadership and more.
"The skills you learn in esports are the same you learn in traditional sports," Fowler, a former college lacrosse player, said. "I remember playing as a team and being a part of that community, and that's what I'm trying to build with esports. The real core values you take away from traditional sports are the same you're taking away from esports."
Fowler said in addition to the scholarships SNHU will offer next year, college esports teams are competing for real money to continue their education.
It's also an industry that can offer strong career tracks, some of which interest Akhter. He said he wants to use his business degree in the esports industry to help other organizations found esports programs similar to the work that SNHU officials have done to launch its program.
"I would love to work for any organization knowing the skill set that I have brought from my degree will help me in that scenario, such as management and organizational use of time and money," he said. "Knowing that the business for esports is growing at a rapid pace makes me very excited for my future to come."
Akhter was president of the SNHU gaming club during his junior year. He said his parents weren't thrilled at first to hear he was spending so much time playing video games but that over time they've come to recognize some of the advantages.
"I think it's alright to play games," he said. "You learn a lot of skills that you won't otherwise."
You can keep track of SNHU's esports athletes on Twitter and Facebook.
Joe Cote is a staff writer at Southern New Hampshire University. Follow him on Twitter @JoeCo2323.
Explore more content like this article
August 19, 2021
If you're wondering how to become a computer programmer, the field requires academic knowledge, a passion for math and engineering, adaptability and hands-on experience.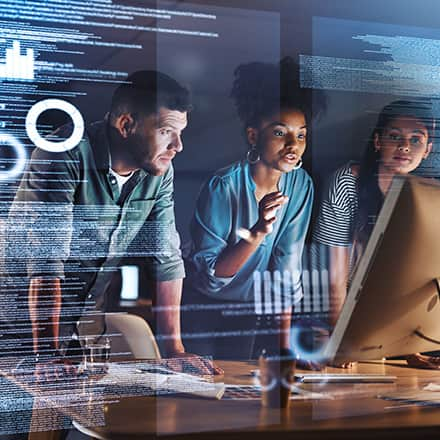 August 11, 2021
With a computer science degree, you can embark on a career with dozens of potential job roles suited to your interests. You can use the knowledge you develop earning your degree to work in technology, manufacturing and more.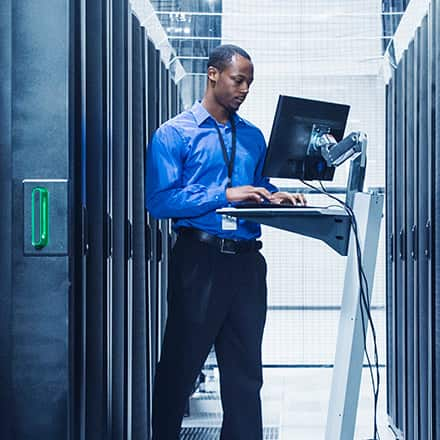 July 20, 2021
The field of cyber security is about leveraging top-notch problem-solving skills with technical aptitude to keep people and data safe. Despite being relatively new, the field of cyber security is here to stay.