Looking to gain professional healthcare experience, and market your skills along the way? Do it with HEaRT.
Specially designed for learners in healthcare and nursing, HEaRT (Higher Education and Real World Training) is a powerful experiential learning opportunity at SNHU. These online, asynchronous, voluntary experiences help connect students with employers to help solve real-world business problems – so you can be ready to make an impact in your field.
Not yet enrolled at SNHU? Reach out today to find out how our healthcare and CCNE-accredited nursing programs can help you reach your goals.
Why HEaRT at SNHU
Build skills
Apply what you know to develop both soft and technical skills
Save money
Apply toward course credit and save up to $5,400 in tuition
Expand your network
Collaborate with global healthcare leaders, peers and faculty
Earn digital badges
Market yourself to future employers
How it works
At SNHU, we're committed to expanding access to education. HEaRT takes that commitment to the next level, giving global healthcare and nursing students a powerful hands-on experience to help them achieve their goals. Watch the video to learn more.
Two Ways To Engage
We introduced our innovative HEaRT challenges in 2018 as a way to further close the gap between higher education and employers. With the global pandemic, we saw an even greater need to create offerings that were flexible and equitable for all students.
That's why, in March 2021, we launched the HEaRT Solutions Lab (HSL). HSL is similar to HEaRT in that it offers experiential learning within teams, with real projects presented by real employers. It is, however, very different in a number of ways – from who is eligible, to duration of the learning experience, to the credits you receive. Additionally, HSL provides multiple projects each term that undergraduate learners can selectively choose to work on, allowing them to pursue experiential opportunities that align with their personal and professional goals. Badges earned in HSL can be stacked to earn undergraduate course credits through the credit for prior learning process.
Take a look at the side-by-side comparison chart to learn more.
| | HEaRT Challenges | HEaRT Solutions Lab (HSL) |
| --- | --- | --- |
| Who's eligible? | Undergraduate & Graduate Nursing and Healthcare Students* | Undergraduate Nursing, Healthcare and Human Services Students* |
| How long is it? | 8 weeks | 4 weeks |
| When is it offered? | 2 challenges every graduate term | Fall and spring |
| Who would guide me? | Guided by mentors | Led by facilitators |
| What course credits can I get? | Get credit for IHP 510, IHP 610 and IHP 630 | Get credit for SNHU 290 Experiential Learning |
| What does the final project look like? | Complete with Executive Summary & slide presentation | Complete with final deliverable of choice |
*Please note that other eligibility requirements may apply. Contact an admissions counselor today for a full list of eligibility requirements.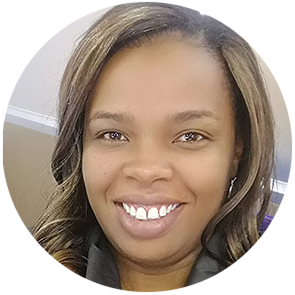 What Students Are Saying
Julia Oduol
"I have gained a lot of experiences that will benefit me in my professional life, and I will continue to develop them in the future – such as time management, teamwork and critical thinking."
Digital Badges
When you complete a HEaRT challenge or HEaRT solutions lab, you earn badges. And they're not just great for your resume – they can save you money, too.
Here's how it works: Each HEaRT challenge falls under 1 of 3 content areas. Challenges within each content area ladder up to a specific graduate-level course. When you complete all the challenges in a specific content area, you can get course credits for a small fee by applying for credit for prior learning.
| Content Area | Corresponding Course |
| --- | --- |
| Marketing and Communication Strategies | IHP 510 Marketing, Communications Strategies and Outreach |
| Regulations and Policy | IHP 610 Health Policy and Law |
| Reimbursement and Finance | IHP 630 Health Finance and Reimbursement |
And because HEaRT is free, that means you can save thousands. For every course you satisfy, you save about $1,800 in tuition; if you satisfy all 3 courses, you can save over $5,000.
Here's an example of how the badges you earn for HEaRT challenges can ladder up to course credit:
Note: The HEaRT Solutions Lab works a little different. For each HSL project completion, students earn an experiential learning badge. Once you complete three experiential learning badges, you are eligible to obtain course credit for a small $100 fee toward SNHU-290 Experiential Learning.
Awards and Recognition
Highlighted as a Microcredential in Practice in the 2022 EDUCAUSE Horizon Report, Teaching and Learning edition.
WCET Outstanding Work (WOW) Award, 2022.
A national award by WCET (leader in the practice, policy, & advocacy of digital learning in higher education) that recognizes outstanding efforts by member institutions and organizations in applying innovative solutions to a challenging educational need.
Association of Continuing Higher Education (ACHE) Distinguished Program for Non-Credit Award, 2021.
A national award that recognizes outstanding contributions to the advancement of continuing higher education.
D2L Excellence Award, 2021.
A national award that recognizes educators, trainers, and leaders in employee engagement who have used the Brightspace platform to deliver learning experiences that are innovative, collaborative, or have made an extraordinary impact on learning outcomes.
University Professional and Continuing Education Association (UPCEA) New England Excellence in Engagement Award, 2020.
A regional award that recognizes an outstanding mutually beneficial exchange of knowledge and resources between a member institution and one or more external constituents such as local communities, corporations, government organizations, or associations.
Online Learning Consortium (OLC) Effective Practice Award, 2020.
A national award that recognizes successful efforts that help make quality online education accessible and affordable for anyone, anywhere, at any time, and provide an opportunity for recipients to share effective techniques, strategies, and practices in online education.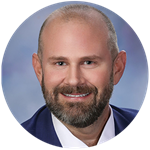 What Employer Partners Are Saying
Chief Compliance Officer, University of Missouri Health Care
"A digital badge tells me an individual is engaged. I want employees on my team who are engaged, who are willing to receive feedback, and who have taken steps in their past to go above and beyond."
Frequently Asked Questions
What types of challenges have students worked on?
HEaRT challenges and HSL projects highlight authentic problems healthcare organizations face today. Our students have partnered with hospitals, rehabilitation facilities, retirement communities and more to make meaningful changes in their communities.
Some past HEaRT challenges include, but are not limited to:
Reimbursement. Teams work as consultants to identify access concerns associated with Medicare Advantage plans and post acute care.
Communications. Teams conduct research on violence against healthcare workers and develop an infographic presenting effective solutions.
Financial practices. Learners research and present recommendations to improve current admissions and transfer processes to reduce expenses and maximize clinicians' time with patients.
Marketing. Teams develop a marketing strategy to reach potential teletherapy patients and increase mental health awareness and advocacy.
Policy. Learners assume the role of DEI consultants, working in teams to research legal, ethical, or regulatory implications around preferred pronoun identification and recommend policies related to the issue.
Regulations. Teams identify dress code best practices based on other long-term care facility policies and research, and present policy recommendations based on findings.
Some past HSL projects include but are not limited to:
Developing health and wellness content for senior living communities
Bringing awareness to community mental health resources via a social media campaign
Identifying retention strategies to address healthcare worker burnout
Diversity, equity and inclusion (DEI) policy development and identifying special DEI policy considerations that may impact the senior living industry
Does HEaRT or HSL cost anything? Will I be billed?
No - as long as you're enrolled in an eligible program, you'll have access to HEaRT at no cost to you.
If you choose to apply your HEaRT experience toward course credit, we do ask for a credit for prior learning (CPL) fee of $100 to complete the process. But even then, when you consider the $1,800 in tuition you'd save per course – and the $5,000 you'd save from satisfying all 3 eligible courses – it's hard to pass up.
What is experiential learning?
Experiential learning is another way to say: "learn by doing." These experiences can be highly valuable, as they provide a gateway for students to gain hands-on, real-world training even before they graduate. They can also be a powerful network and resume builder.
Think about how impressed a future employer will be knowing you have what it takes to make a measurable impact on a business. As a supplement to the knowledge you gain throughout your degree program, these experiences can be a major differentiator.
It's worth noting, too, that HEaRT is just one example of experiential learning at SNHU. In addition to HEaRT, we offer a number of experiential learning opportunities.
What is a digital badge? Why do I need it?
A digital badge is an artifact that showcases your success and demonstrated learning in a chosen area. On platforms like LinkedIn, badges can be added to your profile, and made visible to your entire professional network – including employers and hiring managers.
Digital badges also showcase your commitment to lifelong learning and self-improvement – making you an even more attractive team member for current and future employers.