What is Experiential Learning?
It's long been a common complaint among job applicants: Why does an entry-level position require two years of experience?
There may be as many reasons as there are hiring managers, but there are ways to earn the experience employers demand - even for entry-level roles - while also getting your foot in the door of an industry you're interested in.
Whether you're just entering the job market or looking to change careers, experiential learning can increase your understanding of an industry, expand your professional network and begin to build a base of experience through internships, volunteer opportunities or partnering with a company as part of a for-credit college course.
"Anything that really gets a student out into the workforce to explore their field and really get a sense of what opportunities exist and what sorts of skills and knowledge they need," said SNHU Career internship manager Darrin Heald. "It really is an opportunity for students to gain experience in a way that they might not otherwise have an option to do.
What is Experience Learning?
You can think of experiential learning as just that, anything that allows you to experience a job or profession as a way of deepening what you're learning in a classroom, whether that's in person or online. The Association for Experiential Education defines it as: "...a hands-on form of learning that begins with a concrete experience," followed by a focused reflection by students to connect what they've learned to broader concepts and life experiences.
"Experiential learning is really learning through doing, whether it's working on a project or learning how to do something by actually engaging in the activity," said Dr. Gwen Britton, associate vice president of STEM professions at Southern New Hampshire University (SNHU). "Either way, experiential learning involves learning by doing and reflecting about that learning."
Experiential Learning Examples
As a college student, that can mean many different kinds of experiences. A traditional way to gain experience and learn about a career field is internships. Whether its paid or unpaid, an internship allows students to work alongside professionals in a field to observe and take part in day-to-day operations. Many colleges and universities now feature internships as part of their core academic programming. But there are many other forms of experiential learning. Heald said his team has identified at least 17 types of experiential learning. One of those other types is what he calls "challenges."
The HEaRT (Health Education and Real-World Training) Challenge, for instance, pairs groups of online healthcare administration students with an employer partner, Watermark Retirement Communities. Each group was challenged to develop strategies for the retirement home network to address recruitment and retention strategies while addressing how the nationwide nursing and healthcare professional shortage impacts public health. Students researched and drafted recruitment and retention plans while working with Watermark executives and developed presentations demonstrating their ideas.
Another group of online students studying human resources recently completed a similar project, the Amica Challenge, that focused on ways the insurance provider could improve its HR practices across four generations of employees.
Laurie Lewis, an early engagement partner at SNHU, is helping plan an FBI Virtual Experience. During multiple online sessions, students will partner with Federal Bureau of Investigations personnel and learn about various aspects of a career in law enforcement, participate in a case study and have an opportunity to discuss, reflect on topics with FBI experts.
"Students also benefit through networking and problem-solving activities," Lewis said.
Experiential learning can take place in a traditional classroom, as well. Students in Dr. Mark Hecox's sport management class at SNHU have worked with marketing professionals in Major League Soccer's New York Red Bulls corporate offices on several projects. Most recently they proposed ideas to redesign and refresh Red Bulls Stadium's premium suites, as well as a marketing plan for the suites. Hecox said the experience will serve students well in the future.
"Their ability to relate to an actual experience provides them with a powerful communication tool when it comes to interviewing and interacting with future employers," he said.
The Benefits of Experiential Learning
While there are any number of examples of types of experiential learning, there are just as many benefits to your academic and real-world knowledge, not to mention the impact they can have during a job search.
Experience
A chief benefit of experiential learning is that it helps you gain experience in a field before you actually begin your career. That is a vital piece of your academic journey since the job market you will be entering often expects 1-2 years of experience even for entry-level positions. Heald said SNHU began more seriously exploring standardizing experiential learning activities after identifying a gap in students' journeys.
"We knew we had a big population of students coming through … without the ability to gain experience," he said. "I think it really goes back to filling a gap, and that gap is experience - and relevant experience to their academic program."
Heald said it's particularly important to highlight the experience you've gained to employers via your resume and during interviews. Some projects include certificates or micro-credentials you can include on your resume to make sure a potential employer understands what you've learned.
"This is much more than a project," Heald said. "This is a real-world experience."
STEM (science, technology, engineering and mathematics) subjects teem with opportunities for experiential learning projects. Students at many universities across the country participate in online technology competitions, like the National Cyber League and the Teradata University Network Data Analytics challenge. Britton said the projects allow students to develop real experiences they can talk about with potential employers.
"It provides resume-building opportunities," she said. "As a student engages in an experiential learning opportunity, they are acquiring skills and knowledge that involve doing. As they are doing, they are generating artifacts and 'stories' that can be used to describe these skills and knowledge and, oftentimes, result in something they can share."
Networking
Experiential learning projects also allow you to interact with professionals – and potentially future employers – along with fellow students with similar interests.
"Experiential learning .. provides a conduit for networking, which may lead students to increased opportunity and a clearer direction forward in the employment world," Lewis said.
Establishing a robust professional network can be a critical step toward getting your foot in the door at a company you want to work for. Many jobs aren't ever listed or advertised - finding those means you have to have a network you can tap.
"Students are getting really good exposure to employers in the field," Heald said. "When done correctly, you really have an opportunity to showcase your skill, your educational knowledge and really start to build a brand for yourself as a student to these employers."
Demonstrating Soft Skills and More
Employers across nearly every industry are looking for employees who have not only technical and subject-specific knowledge, but soft skills. Those are skills, also known as transferable skills, such as critical thinking, teamwork, written and oral communication, that can be used across many disciplines. Experiential learning provides many opportunities to both develop and demonstrate these kinds of skills. Many experiential learning projects involve research and working as part of a team and with industry professionals. That means students have to rely on their ability to research, collaborate, and communicate.
"They're building some really transferable skills that they can then apply to a career," Heald said.
Britton pointed out other less-obvious benefits as well, including being able to apply what you're learning to a real-world project immediately. By working with industry pros, you can also get real-time coaching and feedback. "This allows students to correct and grow as they learn," she said.
Experiential learning projects, particularly virtual ones, also fill a critical gap for students earning their degree online. Online students, who often have full- or part-time jobs, families and other responsibilities, will be competing with campus-based students who have spent part of their college careers completing one or more traditional internships.
"This allows students to really get out there and start to build a resume that showcases, 'Yes, I have relevant experience in this field, and there's an artifact to show you what I've done," Heald said.
Britton said because online students are so busy by combining school into already full lives, experiential learning projects show employers you're someone who goes the extra mile.
"Busy is relative," she said. "... Engaging in experiential learning opportunities will feed that passion and truly help (students) build their resume so they can show future employers their successes fueled by their passion."
Joe Cote is a staff writer at Southern New Hampshire University. Follow him on Twitter @JoeCo2323.
Explore more content like this article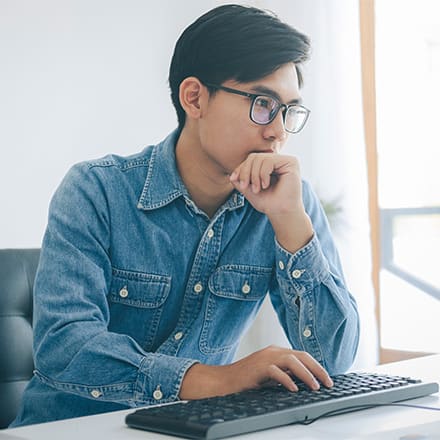 October 15, 2021
Generally taking only two years to complete, an associate degree provides foundational academic knowledge and technical expertise for a variety of career fields without the time and financial investment of a four-year degree.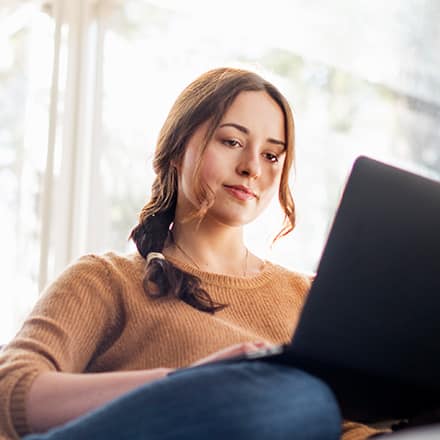 October 13, 2021
Choosing the right MA degree is a matter of your current accomplishments – academic and professional – and your goals for the future. Which MA degree is right for you will depend on your current career and where you want to go from here.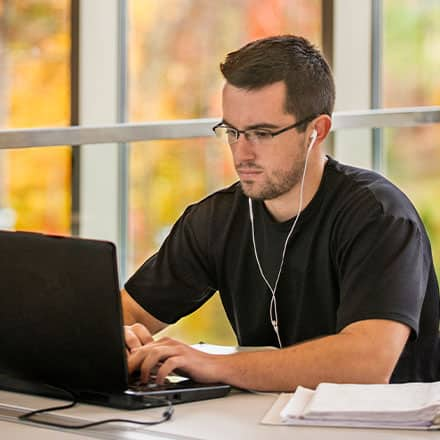 October 12, 2021
There's a clear benefit to getting an associate degree. Workers with an associate degree had median weekly earnings of $862, $132 more than people with a high school diploma alone, according to BLS.