If you've heard about asynchronous learning and wondered what it's all about, you're not alone. The good news is, it's a complicated phrase for an idea that's actually pretty simple: no set class times.
Unlike the traditional high school or college experience—where you show up to class at the same time as your classmates and teacher—the asynchronous format allows you to access your coursework, assignments, and other learning materials whenever it's convenient for you. You don't need to show up at a specific time. It's there for you, whenever you can fit it into your schedule.
Asynchronous Classes—100% Online, On Your Time
Because you're not required to attend class at a particular time, there's usually no need for you to go to a particular place, either. That's why asynchronous courses are very often 100% online. This provides maximum flexibility, especially for adult learners who may have work, family or other commitments on their schedules.
Keep reading to learn more about asynchronous learning, or explore ways SNHU can help you pursue your goals with this more flexible, affordable way to learn:
Individual Courses
Hundreds of courses in business, healthcare, IT and more.
Bachelor's Degrees
100+ affordable, career-focused bachelor's degree programs
Master's Degrees
90+ master's degrees to help you advance your career
What is Asynchronous vs. Synchronous Learning?
As noted, asynchronous learning can take place anytime, anywhere. This flexibility is one of the particular highlights.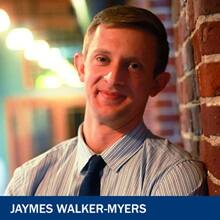 According to Jaymes Walker-Myers, associate vice president of learning science and assessment for Southern New Hampshire University (SNHU), asynchronous learning experiences allow you to enroll and access full courses to complete at your own pace. They can also provide more structured experiences, where you complete coursework on a weekly basis and follow the same pace as your classmates.
Asynchronous learning often includes a variety of assignments and types of activities. Coursework can vary from writing discussion boards and essays to recording audio or video responses for classmates or your instructor.
Despite requiring a large amount of independent work, "complex and dynamic discussions are absolutely possible and present," said Walker-Myers.
Synchronous learning, on the other hand, requires you to be present at a set time, either in person or online. It may include elements of asynchronous interactions or assignments that must be completed outside of meeting times.
Because both styles of learning require time spent on assignments outside of class meetings, there's an independent component to each. Even when a course is structured as synchronous, "if you consider how you might pick up any new skill, much of how we learn is (inherently) asynchronous in nature," Walker-Myers said. "We watch, read or explain something, and attempt to perform the skill on our own time and in our own setting."
Both online experiences — whether live or on your time — can foster that natural learning process.
Did You Know?
We get the word "synchronous" from ancient Greek. Today, it translates to "at the same time"—like synchronized swimming! So if something is "asynchronous" it means "not at the same time."
What Are Some Benefits of Asynchronous Learning?
While asynchronous learning has many benefits, the top three, according to Walker-Myers, are:
Accessibility. Asynchronous courses allow you to choose curriculum that adapts to your busy schedule. Travel isn't necessary, which allows for more accessibility for people with mobility challenges or other needs. Expanding access to education is key, "because the learning process itself can be made inclusive to the various needs that learners may have," Walker-Myers said. Whether visual, auditory or learning-process related, or if you have other accessibility needs, an asynchronous course of study can be customized to fit each student best.
Adaptability. Asynchronous courses provide opportunities for instructors to tailor their support to the needs of their students and adapt instruction and engagement methods accordingly. This benefits you as well as your instructor. It can be challenging for instructors to manage the needs of a diverse group of students in real time while also trying to promote instruction, facilitate interaction and provide feedback. "Giving instructors the time and space to tailor their communication, outreach and support for students is a huge benefit of the asynchronous model for both instructors and students," Walker-Myers said.
Convenience. With busy schedules, you and your classmates want the flexibility to have education meet you where you are. The convenience to learn on a schedule most comfortable to you "has a positive influence on the learning process in general," Walker-Myers said. The ability to control your physical learning environment and learn when you have the time, energy and support to do your best can help you thrive.
Tips for Success in Asynchronous Learning
Here are a few things you can do to make the most of your asynchronous learning experience:
Seek a Community. The shift to more distributed and flexible work-from-home options during and after the COVID-19 pandemic offered more options for remote workers and learners to be successful. A great way to connect is to find extracurricular activities or clubs that interest you. Many online college degree programs offer opportunities to join clubs and organizations. You may find ways to connect with classmates through online forums or by joining local branches of national organizations.
Make Connections. The immediacy of a real-time conversation with an instructor or your peers can always be beneficial, and it's still very possible in the asynchronous format. Ask about set times in which you can meet with your instructor or classmates in an informal setting, such as a virtual coffee hour. You may even decide to start such a group on your own, gaining connections as well as developing leadership skills.
Understand the Platform. Asynchronous learning models require a learning process that is as user-friendly as possible for students moving through that experience. "Students need to be able to use self-service options to find what they need, especially when students may be completing their work well outside the hours of when instructors or support resources may be available," Walker-Myers said. Spend some time navigating all the course functions as well as online support outside of each class. Bookmark the university's online library web page and keep your advisor's email address and phone number handy. Take advantage of your instructor's virtual office hours or consider scheduling regular check-ins with them to ensure you're on track to succeed.
Discover more misconceptions about online college courses.
Like with most aspects of education, you get out of it what you put into it. Approach each experience ready to work, and you'll best position yourself to succeed. The most successful asynchronous learning experiences have these things in common:
Clear Expectations. Ensure you know what's expected of you throughout each course. Learning designers spend a great deal of time and effort learning how to write courses in straightforward, accessible language. They want all directions and assignments to be clearly written so that each student knows what is expected of them, what the necessary steps are to complete the work and how they will be evaluated. Successful course design also allows instructors to focus on strong outreach and engagement rather than assisting students with troubleshooting the learning experience. As a student, be sure to review all course materials and ask any questions you have. It will help you know what to do to succeed in college and how your progress will be measured.
Dynamic Interactions. Leverage tools and methods that foster interactions. This is important for instructors and for you. Structured interactions such as discussion forums help, but "often the more successful learning opportunities are when the learning experience asks students to make connections with one another," Walker-Myers said. In other words, rather than posting the minimum number of words to a discussion forum, consider what meaningful questions you can ask of your instructor and classmates to learn from their perspectives.
Positive Mindset. Embrace a positive mindset with each course you take. By "infusing delight and meaning in the learning process," Walker-Myers said, learners can feel encouraged and committed to prioritizing learning and building grit. By finding "joy, a sense of accomplishment and encouragement, we stay resilient and committed to the learning process," he said. This goes for both students and course designers alike.
Asynchronous learning can actually "be often far more effective than traditional synchronous models of learning," Walker-Myers said. Through the smart use of technology, even group interactions are successful and authentic.
Asynchronous models are student-centered by nature and can make education and learning broadly accessible. Technology and design have allowed universities to create asynchronous learning experiences that are high quality, engaging and challenging without sacrificing your need to connect with others in a meaningful way.
Education can change your life. Find the SNHU online courses that can best help you meet your goals.
Author Marie Morganelli, PhD, is a freelance content writer and editor