Earn Your AA in Liberal Arts Degree
$320/credit (60 credits)
Gain credentials needed to enter the field
Transfer up to 45 credits toward your associate degree
100% online instruction
Finish your degree faster
Prepare to earn your bachelor's degree
Associate in Liberal Arts Degree Online Program Overview
Strengthen your communication and critical-thinking skills by earning an Associate of Arts (AA) in Liberal Arts from Southern New Hampshire University. If you need general education to seek entry-level employment in business, social services, administration or management, earning your liberal arts degree could help put you in a position to excel and move up in your career. It can also be a meaningful milestone on your journey toward a bachelor's degree or a springboard into the working world.
The AA in Liberal Arts curriculum and experienced faculty will inspire you to explore a range of subject areas as you broaden your understanding of the world. During this process, you'll learn to analyze issues, formulate reasoned conclusions and effectively communicate your analysis – valued skills in the classroom and at work.
Have you earned a significant number of college credits already? This associate degree is primarily made up of general education and elective courses. This makes it a great program for maximizing your transfer credits and getting your degree faster.
You'll learn how to:
Interpret humanity and the world through multiple disciplines
Communicate effectively to a variety of audiences
Research using both quantitative and qualitative reasoning
Collaborate effectively with individuals of diverse backgrounds
Engage civically by examining relevant issues and hearing a variety of perspectives
Apply problem-solving techniques to academic and professional challenges
Career Outlook
Whether you need a degree to go further at a job you love or you really aren't sure what your calling is yet, this online liberal arts degree is a great next step in your education. Earning an associate degree can make an impact on your career and finances by opening doors to new opportunities.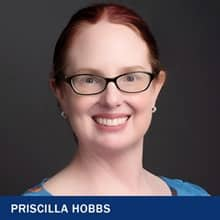 "More and more employers require a degree for eligibility for career advancement opportunities," said Priscilla Hobbs, SNHU's associate dean of general education and interdisciplinary studies. "Having an associate degree helps you start in your career."
In fact, data from the U.S. Bureau of Labor Statistics shows associate degree holders were less likely to face unemployment than those with just a high school education.1 And in 2019, the BLS reported that people with high school diplomas made median weekly earnings of $746 while those with associate degrees made $887. For those who continued on to earn their bachelor's degrees, that number jumped to $1,248.1
The online liberal arts degree provides a broad, flexible foundation, preparing you for entry-level positions in a variety of roles and industries. Some jobs you could consider pursuing include:
Administrative assistant. Keep business operations organized by assisting with paperwork, scheduling meetings and being the office's first point of contact.
Customer service representative. Help customers virtually, over the phone or in person by answering questions and responding to complaints.
Food service manager. Manage the daily operations of a bar, restaurant, hotel or cafeteria. This is a great option if you've worked in the service industry.
Information clerk. Perform clerical tasks such as preparing routine reports, bills, claims, payments or orders. You'll be the go-to when someone needs to know where to find information.
Earning your associate degree is also the first step toward completing a bachelor's degree and pursuing more management-level positions. At SNHU, we have 100+ on campus and online bachelor's degree programs to choose from.
Start Your Journey Toward an Online Liberal Arts Degree
Why SNHU For Your Associate Degree in Liberal Arts Online
Part of our mission to expand access to quality higher education means removing the barriers that may stand between you and your degree. That's why you can apply at any time and get a decision within days of submitting all required materials.
Acceptance decisions are made on a rolling basis throughout the year for our 6 (8-week) undergraduate terms.
Simply work with an admission counselor, who can help you explore financial options, answer all your questions and walk you through the application process. Start by:
Completing a free undergraduate application
Providing previous institutions attended – so we can retrieve transcripts for you at no cost
Test scores are not required as part of your application.
Courses & Curriculum
Pursuing an associate degree in liberal arts launches a lifetime of learning. General education courses provide the writing, computational and technical skills that will serve a student in any field. The core courses also include a serious introduction into the arts and culture that helps you begin to understand your place in the world.
The liberal arts degree was built to help you find your direction while gaining a solid educational foundation. Our program allows you to explore:
Humanities and history
Social and behavioral sciences
Science, technology and math
In a world where more and more jobs have become automated, the competencies developed through these foundational subjects matter more than ever. Technology and artificial intelligence have limits, meaning they can't be programmed to respond in every situation – especially ones involving emotion. In this online liberal arts program, you'll learn to hone your critical thinking and decision-making skills, making you an asset in these situations.
As a standalone degree or a starting point for more advanced study, an associate degree in liberal arts from SNHU provides a significant educational experience that enhances your knowledge, skills and insight. And with 5 elective courses built in to the curriculum, you can tailor the program to your interests along the way.
Through small classes and personal attention, this online liberal arts degree provides an individualized educational experience that stimulates personal innovation and creativity – elements that are necessary in today's workplace.
New to online learning? Our associate program includes Success Strategies for Online Learning, a course that highlights strategies for thriving in an online learning environment. To improve your academic success, you'll build skills such as critical thinking and self-advocacy, while learning about all of the support services we have to offer.
If you've already taken college courses elsewhere, our associate degree in liberal arts could be the fastest path to a degree credential. Upon graduating, you'll already have all of your general education requirements out of the way. This means you can continue onto a bachelor's program and jump right into the focused courses of your chosen major.
Curriculum Requirements & Resources
Technology resources: We provide cloud-based virtual environments in some courses to give you access to the technology you need for your degree – and your career. Learn more about our virtual environments.
Save time and tuition: Depending on your scores, you could earn up to 12 math credits – the equivalent of 4 courses – toward your degree for less than $50 per assessment with our Pathways to Math Success assessments.
List of Courses
Courses May Include
AA in Liberal Arts
COM 212
Public Speaking
This course is designed to help students develop abilities, including organization and delivery skills, for all speaking situations. The evaluation and improvement of voice, diction, articulation and posture also are studied. May not be used as literature elective.
ENG 122
English Composition I
English 122 is a college-level writing course that introduces students to the various forms of academic discourse. This course focuses primarily on the basic elements of college composition and writing as a process in both narrative and analytical forms. Students will investigate the importance and promise of effective written communication in various personal and professional contexts and identify effective strategies through critical analysis of written works as well as their own writing. Finally, this course prepares students for more advanced research analysis by connecting students to important avenues of research.
ENG 123
English Composition II
English 123 focuses students on the importance of research to advancing knowledge for various purposes. This course will build on the foundations of composition and introduce students to the research process and the analysis and evaluation of various sources. Students will investigate the writing process for research as well as appropriate research methods and skills. Additionally, this course offers multiple opportunities to engage in the important tasks of revision and editing and will ask students to incorporate feedback to improve their writing.
FAS 202
Introduction to Humanities II
This course offers vocabulary, understanding and appreciation of the visual arts in their cultural contexts in history, religion, literature, music and ideas. It focuses on the cultural periods of the Baroque, the Enlightenment, Romanticism and Early Modernism while also exploring related issues in non-European cultures. May be taken independently of FAS-201.
HUM 100
Perspectives in the Humanities
Art, literature, and philosophy tell lasting stories. Beyond the intended purpose of the artists and authors, or the shifting interpretations of the audiences, these creations tell us about cultural development, changes in worldview, and common themes that span centuries and continents. How have you come to understand the world? How do you express that understanding through the act of creating? This course investigates the purpose of art, literature, and philosophy across different periods, how its themes represent the cultures that produced it, and how that art still serves society today.
HUM 200
Applied Humanities
What is the purpose of art, literature, and philosophy? Is it enough to create simply for the act of creating, or should a work serve as a deliberate commentary, be it political, social, personal, or derivative of other motivations? In this course, students have the opportunity to select works, collections, or periods within the humanities for research and study. The study is guided by both subjective and objective analyses to differentiate between an artist's or author's intended meaning and a society's interpretation of that meaning.
HIS 100
Perspectives in History
More than just dates, names, and places, history is the study of the human condition. It seeks to understand human behavior through the thoughtful examination of different types of historical sources. The study of history is a living subject, always changing as new discoveries and interpretations are presented. This course examines the process of investigating and writing about history through analysis of sources and the presentation of this analysis as an argument. Through this exploration of historical investigation, students will develop a holistic perspective on the contemporary relevance of history and their responsibility to participate and engage in such discourse.
HIS 200
Applied History
The application of history in our daily lives is not always apparent. However, studying the past is imperative for informing our understanding of society today. Armed with this informed understanding, we are transformed into effective citizens and public agents. In this course, students will explore how history has shaped the role of the citizen in America. Ultimately, historical perspectives will be utilized to understand a topic relevant to American society today.
IDS 100
Perspectives in Liberal Arts
Explore the four general education lenses of academic inquiry: Humanities, History, Social Science, and Natural Science. Apply these lenses as a framework for understanding relevant topics, distinguish opinion from research, and communicate ideas clearly. Develop an awareness for different points of view and how they impact the development of a well-educated individual.
SCI 100
Perspectives in the Natural Sciences
This introductory course serves as an entry point into the natural sciences which concentrates on the natural world that both surrounds us and includes us. Students explore the big ideas in natural science as well as the methods that the field employs to solve problems. The course emphasizes and explores empirical modes of study as a way of looking at the world and aims to foster science literate citizens.
SCI 200
Applied Natural Sciences
This applied course actively involves students in the process of science and builds upon foundational natural science concepts in introductory survey courses. Students have the opportunity to engage in inquiry based learning which utilizes natural science methodologies and apply these toward problem solving skills in contemporary topics.
SCS 100
Perspectives in the Social Sciences
How do social scientists examine issues impacting human behavior? This course will focus on the questions social scientists ask in their research of individuals, families, and larger society, as well as how social scientific inquiry has developed over time. This exploration of social science will focus on the ways in which researchers consider behavioral phenomenon and use research to study various concepts. Students will examine the relevance of social science to current issues, develop evidence-based questions about human behavior, and explore basic social scientific research approaches.
SCS 200
Applied Social Sciences
Social scientists consider a number of factors when deciding to invest time and resources into investigating a problem. Students engage in inquiry based learning by selecting a current issue and exploring it from the perspective of social scientists (psychologist, sociologist, anthropologist etc.). Students use a systematic approach to engage in an evidence-informed investigation pertaining to a current issue.
SNHU 107
Success Strategies for Online Learning
This course focuses on student success strategies for students who are new to higher education or online learning. Skill areas include critical thinking, self-advocacy and support services, and the empowerment of students to utilize their strengths in order to improve the likelihood of academic success.
Total Credits: 60
Minimum Hardware Requirements
| Component Type | PC (Windows OS) | Apple (Mac OS) |
| --- | --- | --- |
| Operating System | Currently supported operating system from Microsoft. | Currently supported operating system from Apple. |
| Memory (RAM) | 8GB or higher | 8GB or higher |
| Hard Drive | 100GB or higher | 100GB or higher |
| Antivirus Software | Required for campus students. Strongly recommended for online students. | Required for campus students. Strongly recommended for online students. |
| SNHU Purchase Programs | | |
| Internet/ Bandwidth | 5 Mbps Download, 1 Mbps Upload and less than 100 ms Latency | 5 Mbps Download, 1 Mbps Upload and less than 100 ms Latency |
Notes:
Laptop or desktop?  Whichever you choose depends on your personal preference and work style, though laptops tend to offer more flexibility.
Note:  Chromebooks (Chrome OS) and iPads (iOS) do not meet the minimum requirements for coursework at SNHU. These offer limited functionality and do not work with some course technologies. They are not acceptable as the only device you use for coursework. While these devices are convenient and may be used for some course functions, they cannot be your primary device. SNHU does, however, have an affordable laptop option that it recommends: Dell Latitude 3301 with Windows 10.
Office 365 Pro Plus is available free of charge to all SNHU students and faculty. The Office suite will remain free while you are a student at SNHU. Upon graduation you may convert to a paid subscription if you wish. Terms subject to change at Microsoft's discretion. Review system requirements for Microsoft 365 plans for business, education and government.
Antivirus software: Check with your ISP as they may offer antivirus software free of charge to subscribers.
Tuition & Fees
As a private, nonprofit university, we're committed to making college more accessible by making it more affordable. That's why we offer some of the lowest online tuition rates in the nation—and haven't raised our costs in a decade.
We also offer financial aid packages to those who qualify, plus a 30% tuition discount for U.S. service members, both full and part time, and the spouses of those on active duty.
| Online Undergraduate Programs | Per Course | Per Credit Hour | Annual Cost for 30 credits |
| --- | --- | --- | --- |
| Degree/Certificates | $960 | $320 | $9,600 |
| Degree/Certificates (U.S. service members, both full and part time, and the spouses of those on active duty)* | $675 | $225 | $6,750 |
Tuition Rates are subject to change and are reviewed annually. *Note: students receiving this rate are not eligible for additional discounts.
Additional Costs No Application Fee, $150 Graduation Fee, Course Materials ($ varies by course)
Frequently Asked Questions
Can you get an associate degree in liberal arts?
Yes, you can. An associate degree in liberal arts allows you to explore a variety of possible career paths and provides solid preparation for more advanced degrees. If you've already completed some college coursework, a liberal arts associate degree can be the fastest path to earning a college credential.
If you know you need to continue your education but aren't sure where to start or how much you can realistically commit to, the associate in liberal arts program is a good option.
"The AA in Liberal Arts program helps you get a jump-start on college while also earning a degree along the way," said Priscilla Hobbs, SNHU's associate dean of general education and interdisciplinary studies.
At SNHU, the 60-credit associate degree in liberal arts focuses on general education courses. You'll explore everything from writing and public speaking to humanities and social sciences. And you can gain key career skills like communication, critical thinking and problem solving that will serve you well in any field.
The associate degree in liberal arts also includes 15 elective credits, so you can dig deeper into an area of interest, explore potential careers or get a head start on courses that could apply to a bachelor's degree.
If you have transfer credits, this general studies associate degree can be a fast track toward graduation. SNHU's generous transfer policy allows you to apply up to 45 transfer credits to a 2-year degree. With the maximum transfer load, you could turn your existing coursework into a degree with just 15 credits, or 5 courses.
Earning an associate degree can also help you get a head start on a bachelor's degree. Because you'll already have your general education requirements done, you can jump right into your major courses and be ready to graduate sooner.
Why is it called liberal arts?
Liberal arts often describes a category of university majors, including literature, mathematics and humanities. Liberal arts subjects are designed to give you general knowledge on a subject, rather than technical skills.
Sometimes called a general studies degree, an associate degree in liberal arts offers a broad base of liberal arts education, in subjects like social sciences, natural sciences, and history.
These general education courses will help you develop important career skills that are in high demand across many industries. These skills include critical thinking, problem solving and communication.
How many courses is 60 credits?
An undergraduate course is typically worth 3 credits, so a 60-credit degree usually translates into 20 courses. The actual number of courses can vary, however, based on the specific degree program and its learning requirements. If a degree requires an internship for credit, for example, the total number of required courses may be lower.
At SNHU, an associate degree in liberal arts consists of 45 credits – or 15 courses – of general education subjects. Topics include English composition, mathematics, humanities, social sciences, natural sciences, history and public speaking.
Another 15 credits – or 5 courses – consists of elective courses, allowing you to explore a variety of subjects that interest you or to specialize your degree in a specific subject.
Can I turn my college credits into a degree?
Yes, you can. Pursuing an associate degree in liberal arts is an efficient way to leverage previous college credits to earn a degree.
SNHU accepts up to 45 transfer credits toward an associate degree program. This means you could take as few as 5 courses (or 3 terms) to finish your degree.
Since the associate degree in liberal arts is mostly made up of general education courses, applying past college coursework to your program is an efficient way to get your degree quicker. Your admission counselor can help make sure no transfer credits are left behind.
What jobs can you get with an associate degree in liberal arts?
An associate degree in liberal arts offers a solid foundation of general education and career skills that can help you find success across many fields.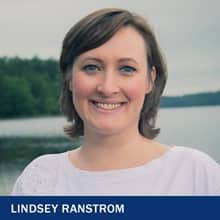 "Liberal arts majors can often be seen in unique, off-the-beaten-path roles that help fill a void, or in up-and-coming departments that don't have clearly defined duties and responsibilities," said Lindsey Ranstrom, an instructor at SNHU.
A growing number of employers require a college degree for career advancement opportunities and even entry-level positions.1 Earning an associate degree in liberal arts can help you earn this key credential faster.
Some of the careers that are possible with a liberal arts associate degree include:
Customer service representative: Support customer needs face-to-face, over the phone or online, solving problems and ensuring a positive experience.
Administrative assistant: Manage the day-to-day work of an office, including organizing files, preparing documents and scheduling appointments.
Advertising sales agent: Sell advertising space to businesses and individuals, contact potential clients, make sales presentations and maintain client accounts.
Insurance sales agent: Contact potential customers, explain various insurance policies and help clients choose plans that suit them.
Earning a liberal arts associate degree can also help boost your lifetime earning potential. In 2019, workers with an associate degree had median weekly earnings of $887, compared with just $746 for people with a high school diploma alone.1
What is the abbreviation for associate degree in liberal arts?
The abbreviation for an associate degree in liberal arts is an AA, or Associate of Arts, degree. A liberal arts associate degree may also be called a general studies degree or a general education degree.
How do I convert my associate degree into a bachelor's?
Going from an associate degree into a bachelor's program can save you time and money and help you graduate with your 4-year degree faster.
With an associate degree in liberal arts, you'll start your bachelor's degree having already completed your general education requirements. This means you can get started on your major courses right away and graduate sooner.
And if you end up stopping or pausing your education after finishing your liberal arts associate program, you'll still have a degree. This means you'll have a credential in hand that provides more benefits than if you entered a bachelor's degree program and took a break halfway through.
Workers with associate degrees have better employment opportunities and higher earnings than workers who have taken some college courses but didn't complete a degree.1
References
Sources & Citations (1, 2)
1Bureau of Labor Statistics, U.S. Department of Labor, Occupational Outlook Handbook, on the internet, at:
https://www.bls.gov/careeroutlook/2018/article/postsecondary-outlook.htm (viewed May 19, 2020)
https://www.bls.gov/ooh/office-and-administrative-support/customer-service-representatives.htm (viewed May 19, 2020)
https://www.bls.gov/ooh/office-and-administrative-support/secretaries-and-administrative-assistants.htm (viewed May 19, 2020)
https://www.bls.gov/ooh/sales/advertising-sales-agents.htm (viewed May 19, 2020)
https://www.bls.gov/ooh/sales/insurance-sales-agents.htm (viewed May 19, 2020)
https://www.bls.gov/emp/chart-unemployment-earnings-education.htm (viewed May 19, 2020)
Cited projections may not reflect local and/or short-term economic or job conditions and do not guarantee actual job growth.
2According to more than 9,200 SNHU online students in survey responses from the fall of 2019.