Boston Celtics Announce Partnership with Southern New Hampshire University
The 17-time World Champion Boston Celtics recently announced its partnership with Southern New Hampshire University. As the official education partner of the Boston Celtics, SNHU will provide special integration of Celtics staff into its curriculum, renovate two technology labs per season and have a Champions of Opportunity Scholarship Program for the Boys and Girls Clubs.
Inclusive of the Celtics partnership, SNHU will provide educational opportunities for its students with Celtics executive appearances on campus and through webinars and hosting student seminars at the Boston Celtics Front Office, TD Garden or at the Celtics Practice Facility. SNHU will work with the Celtics on an annual Sport Management Project. Two interns from SNHU will work for the Boston Celtics annually for credit. Discounted tuition will also be offered to Boston Celtics staff, Celtics players and their families if they are interested in furthering their education with SNHU.
"We are very proud of our new partnership with SNHU, and feel as though we will make a significant impact together in the community and in the classroom," Senior VP of Corporate Partnerships and Business Development Ted Dalton said. "Through the technology labs and Boys and Girls Scholarship program, kids who may not otherwise have access to these resources will benefit tremendously. And we are really looking forward to working with the esteemed faculty at SNHU to help provide insights and industry knowledge to the next generation of sports management executives."
Community involvement is a crucial element of the Celtics and SNHU partnership. Recognizing the economic challenges faced by many schools, SNHU has committed to renovate two technology labs at area schools and have current students help with the process. Also SNHU will launch Championships of Opportunity Scholarship Program. This program will award a $5,000 scholarship to a qualified Boys and Girls Club member or alumnus every time the Celtics hold their opponent to under 90 points at the TD Garden. In addition, SNHU will commit one full four-year scholarship to a qualified high school junior. The announcement of the full scholarship winner will be made at an event on SNHU's campus and will include Celtics, SNHU and local VIPs.
"Southern New Hampshire University is extremely proud to serve as the Boston Celtics Official Education Provider for the next three years," SNHU President Paul LeBlanc said. "The Celtics storied tradition and deep roots throughout New England give SNHU a tremendous opportunity to give back to many of these communities. Providing resources such as academic scholarships, and the creation of much-needed technology labs in schools lacking in the proper technology, are just two of the important initiatives that will help drive this collaborative partnership."
For more information on Celtics team partners, visit https://www.nba.com/celtics/team/partners/current.
Explore more content like this article
July 12, 2021
As part of its commitment to make college more affordable and accessible for learners across the globe, Southern New Hampshire University (SNHU) is extending its 10-year tuition freeze for its online programs through 2022.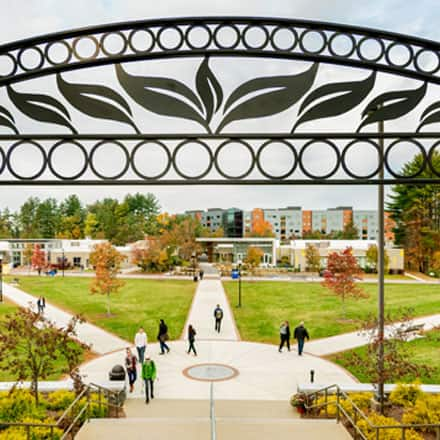 May 12, 2021
It is with great pleasure that Southern New Hampshire University (SNHU) recognizes the following students' academic achievement in being named to the President and Dean's List for the winter 2021 semester.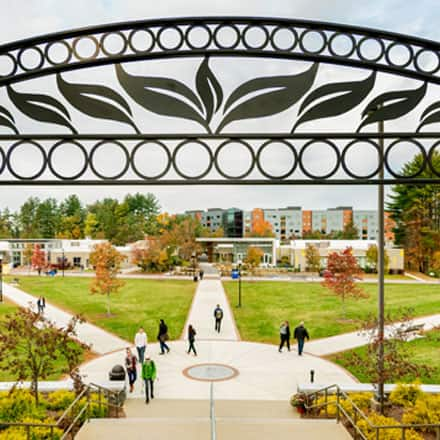 April 13, 2021
Leading educators will expand access to software engineering program developed by Amazon Technical Academy, creating more pathways to employment at large tech companies for learners nationwide