Heath Pearce, Former MLS player
Former pro soccer player Heath Pearce knows a thing or two about being on the field. But after the 2015 season, he decided to make the switch to an on-air gig with popular YouTube channel KICK. Eager to push further, Pearce turned to Twitter to find an online school that could help him build the skills he needed without putting his life on hold.
"Last summer I put some social media feelers out asking people if they had any experiences with online schools. I was nervous that I wouldn't have time to do in-class sessions and graduate in any decent window. But I got a response from John (Guppy) saying, 'there's a program being built out right now, I think this might be something that could really benefit you.' He clued me into what the program was, and it was a no brainer for me. At that point I saw some press releases for the partnership, and I was able to speak to an advisor and get into school right away."
The desire to earn a degree has been a long-time ambition for Pearce, so he was happy to seize the opportunity.
"The timing was perfect for me," Pearce says. "I was at a point mentally where I was looking to focus on finishing school. I found myself questioning whether I should keep playing and what to do next. I wanted a degree to lean on to fulfill potential opportunities. This program forced my hand in terms of its affordability, importance, convenience and simplicity."
Following a long journey to find the right university, Pearce knew he discovered something special at SNHU.
"My online experience up to that point had kind of thrown me off. Many schools I looked into required attendance at the school for at least the first year. It felt like a whole run-around that was driven by the financial side of the industry and not so much from the educational side. But with SNHU, everything was coming together. I could focus on one or two classes at a time instead of having to juggle five or six over a 6-month period. It made sense."
As the face of KICK, Pearce enjoys the kind of travel opportunities that most soccer fans would dream of. "I did homework at the Emirates Stadium when I was there seeing the Arsenal vs. Barcelona game in the Champions League. It was half time, we were in the lounge area, and I just pulled out my laptop to work on an assignment. It was incredible," he says. "The online curriculum is so flexible – and not in an overwhelming or stressful way. It's just about managing your schedule a little bit and using short little moments throughout the day to get work done."
When Pearce is not on the road, you can most likely find him at a local coffee shop. "When I'm home I love to study in random coffee shops, because I like to have a little distraction. Normally I'll go to work, head home, get dinner and head to a coffee shop. It's a place where you don't feel like you're in a quiet library and you can hear your own thoughts. I tend to focus for short periods, in strong spurts, so a place like that definitely suits my learning style."
What really struck Pearce about the SNHU experience, though, is the sense of community – not unlike the sportsmanship that elevated him on the field. "The way that the educational system is built is to help you succeed and knowing that you have those kinds of people on your team, in a community, is rewarding to be a part of. You can do it with two jobs if you have to. You can do it while raising a family. All of those things are extremely possible with this program. To have an education to fall back on and a network of people who care to help, it helps you step out in the real world confidently."
Explore more content like this article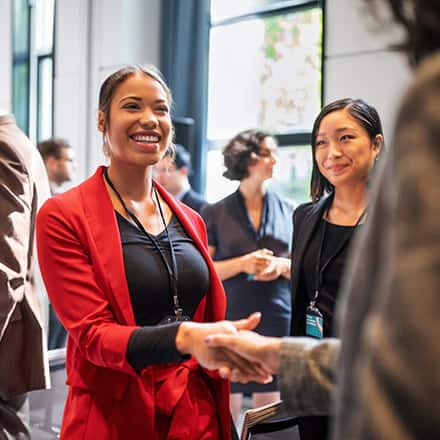 June 04, 2021
The day you receive your diploma from your university is a proud one, marking the culmination of your degree. But, your relationship with the university doesn't have to end there. Alumni are an integral part of a university community and are true advocates for student success.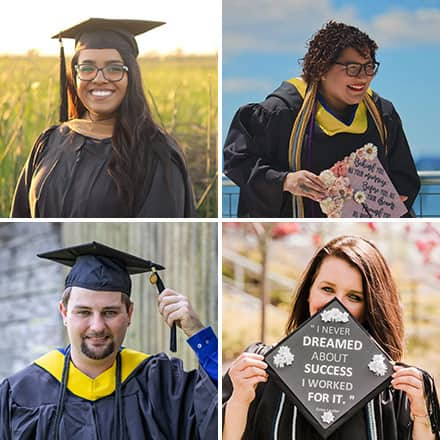 May 10, 2021
Determination has always been a key characteristic of SNHU graduates but never more so than within the 43,000 students who persisted throughout the pandemic in completing their degree programs.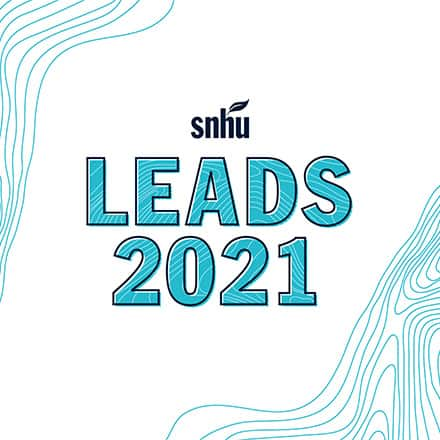 April 22, 2021
SNHU students, staff and alumni worldwide dropped by the 7th annual LEADS Conference earlier this month for personal and professional development that focused on academic achievement, leadership and career advancement.