SNHU Arena Unveiled
When it was announced in February that Southern New Hampshire University had purchased the naming rights to Manchester's Verizon Wireless Arena, a lot remained up in the air. Some questions were easily answered, of course. How long do the naming rights extend? (10 years.) Will programming continue as scheduled in the arena? (It will.) Most importantly, though, people wanted to know what the new name would be?
While the topic was much debated in the halls of the SNHU campus (SNHUperdome was a popular - if cheeky - suggestion), the university would ultimately settle on a more conventional option: SNHU Arena. As the details surrounding the deal were slowly ironed out and the name change became official, the attention of both students and faculty alike began to turn to the grand unveiling.
That unveiling finally happened on Sept. 1. SNHU President Paul LeBlanc spoke about the importance of the partnership not just in terms of continuing to build the university's relationship with the Manchester community, but also in terms of providing new and exciting opportunities to SNHU students.
"We're really excited for our students," he said. "Student athletes will be able to have some of their contests here in the arena, students will be able to work in a variety of jobs with SMG, the management company, and it's an opportunity for us to connect with our community."
"We've been here since 1932, so 84 years of commitment to Manchester continues with this naming today. We're really excited," LeBlanc said.
The former Verizon Wireless Arena has long been a community fixture, hosting hockey, football and basketball games over the years, as well as wrestling matches, concerts, political rallies and even robotics competitions. Despite the name change, the future holds more of the same. SNHU Arena will continue to host the Manchester Monarchs ECHL hockey team, as well as the same wide variety of community events that area residents have come to expect.
"This partnership is about more than a name on a building," LeBlanc said. "It's about enriching the student experience, better supporting our athletic programs, driving economic change in Manchester and showing our neighbors that higher education is within their reach."
Explore more content like this article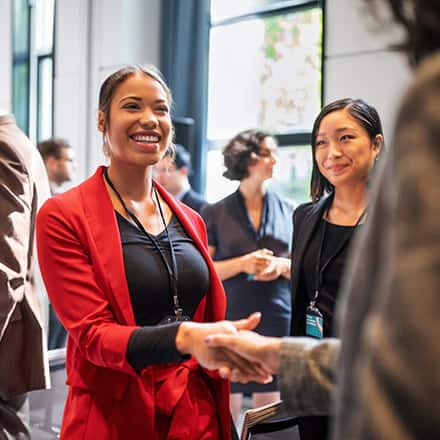 June 04, 2021
The day you receive your diploma from your university is a proud one, marking the culmination of your degree. But, your relationship with the university doesn't have to end there. Alumni are an integral part of a university community and are true advocates for student success.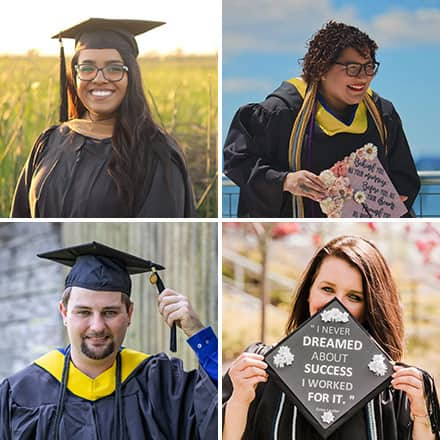 May 10, 2021
Determination has always been a key characteristic of SNHU graduates but never more so than within the 43,000 students who persisted throughout the pandemic in completing their degree programs.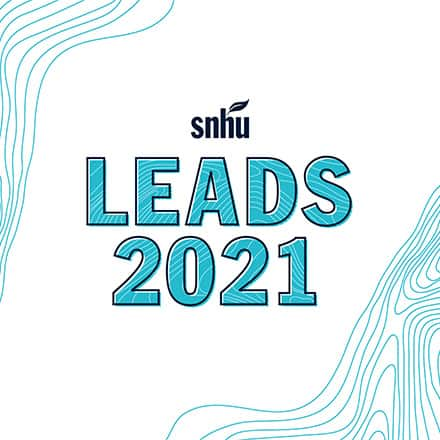 April 22, 2021
SNHU students, staff and alumni worldwide dropped by the 7th annual LEADS Conference earlier this month for personal and professional development that focused on academic achievement, leadership and career advancement.