The Verizon Wireless Arena Becomes the SNHU Arena
As part of Southern New Hampshire University's (SNHU) continuing efforts to bring higher education to the Manchester community, the University and SMG officially unveiled the new SNHU Arena, formerly known as the Verizon Wireless Arena.
The partnership was announced in early February, and includes experiential learning opportunities for SNHU students through internships and work study, information booths for prospective students and the use of the facility for SNHU athletic events and graduation ceremonies.
The large exterior signage was installed via crane onto downtown Manchester's sports and entertainment facility, on September 1. The new signage marks the start of a multi-year partnership between SNHU and SMG for the naming rights to the building.
The SNHU Arena will also allow the University to connect with the community in a whole new way; highlighting the importance of education, providing employment opportunities to students and contributing to the local economy.
"We've been here since 1932, so, 84 years of commitment to Manchester continues with this naming today," said Paul LeBlanc, President, SNHU.
"SMG is excited about this new partnership with Southern New Hampshire University as we celebrate our 15th anniversary in Manchester this fall," said Tim Bechert, Senior General Manager, Verizon Wireless Arena. "This partnership will open many new doors, enhancing our community, our arena and enriching the lives of SNHU students beyond the traditional classroom. Together we will create a program of success for continued learning within the sports and entertainment industry."
"This partnership is about more than a name on a building," said LeBlanc. "It's about enriching the student experience, better supporting our athletic programs, driving economic change in Manchester, and showing our neighbors that higher education is within their reach."
The SNHU Arena will continue to host the Manchester Monarchs and other sporting, entertainment, and community events.
Explore more content like this article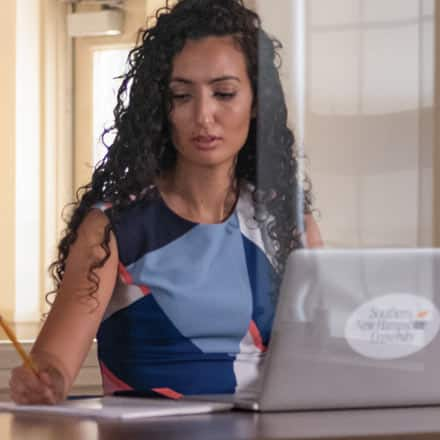 Building a Community of Learning
March 16, 2020
As many colleges and universities move instruction online, SNHU would like to support their efforts in any way we can. We've compiled a list of resources and instructional tips that may be helpful.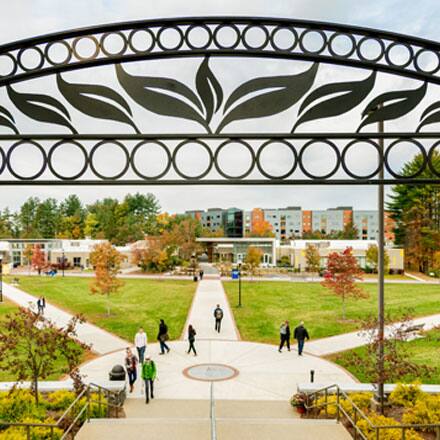 SNHU Response to the Coronavirus
March 11, 2020
At Southern New Hampshire University, our top priority is the safety and well-being of the SNHU community. We have been carefully monitoring information related to the COVID-19 virus and following guidance set forth by the Centers for Disease Control and other authorities.