SNHU, L.A. Galaxy and Nonprofit Team Up on Home, Scholarship for Vet
Tamara Lindsay thought she was just volunteering at a Habitat for Humanity project. An afternoon of carrying two-by-fours and nailing up drywall - the "sweat equity" she agreed to earn her own home through her partnership with Habitat for Humanity of Greater Los Angeles.
Instead, the formerly homeless Navy veteran was surprised with a full-tuition scholarship for an online program at to Southern New Hampshire University and a chance to earn the degree she's been trying to complete since she was a teenager. "I'm still in shock. It feels amazing," Lindsay said. "Now I get to start over ... and just finish this time. There's no excuse not to finish, and I know I can do it."
Lindsay was one of the volunteers, including a dozen SNHU students, working at the 6-home Habitat for Humanity site in Downey, Calif., an L.A. suburb. She was joined by volunteers from SNHU, the L.A. Galaxy Foundation and Mission Continues, a nonprofit that deploys veterans on community service "missions" in their communities.
Celeste Soto, manager of the L.A. Galaxy Foundation, said the relationship with SNHU has been a great way for the foundation to focus on the power of education. "This partnership has really allowed us to put education resources back into the Los Angeles community and really emphasize that education can be done anywhere, whether it's online or in the classroom," she said.
Soto recently enrolled in SNHU's MBA program and said classes have allowed her to expand her professional skills. "From a broader perspective, education is something that no one can ever take away from you. It's really empowering to have that knowledge and have that skill set," she said.
Joanne Turmin, vice president of entertainment industry partnerships for Habitat for Humanity of Greater L.A., said the homes the organization donates aren't gifts. As part of their partnership with Habitat for Humanity, clients agree to spend their own time volunteering and take homebuyer education courses. That commitment is part of why SNHU is confident Lindsay will do well in school. "They are hardworking, low-income families and individuals for all of our Habitat homes," Turmin said. "They have to partner with us."
The project also brought together a wide-ranging group that included staff and volunteers from the Galaxy, Mission Continues and Habitat for Humanity, as well as SNHU staff, alumni and students. Steve Thiel, director of sports partnership marketing for SNHU, said alumni and students alike have responded enthusiastically to community service opportunities. "They get to meet other students and alumni that are in their local area that they may not know about. They get to be physically and tangibly involved with their school, which makes them feel so glad to be in school with us. It makes them feel part of their local community and they're making a difference today," Thiel said.
Susanna Torres, who is studying forensic psychology at SNHU, said it was particularly nice to meet other students who went back to school after a long break. "I'm meeting other people around my age who are starting and getting their bachelor's," she said. "You get to network. I met alumni and other students and it's really awesome."
Thiel said helping to build homes for low-income families also aligns with SNHU's mission to increase access to education because having a secure place to live increases a person's ability to even consider getting their education. "It feels incredible to put down the foundation of a home that's going to make a family's life 10 times easier than it is now," he said. "It's worth our time. It's worth the university's time, and it's a pleasure to work alongside students."
Joe Cote is a staff writer at Southern New Hampshire University. Follow him on Twitter @JoeCo2323.
Explore more content like this article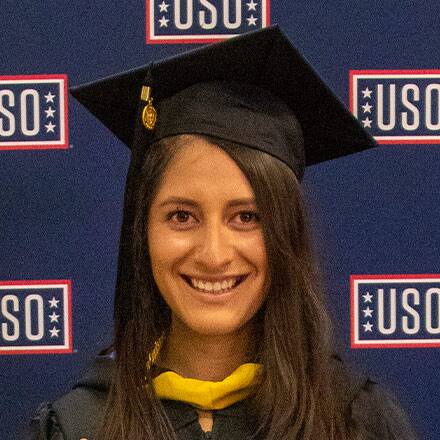 July 27, 2021
In Fort Shafter, Hawaii, Staff Sergeant Diana Tafoya Sanchez took her final steps toward her undergraduate degree. Working toward a bachelor's in business administration at SNHU while serving in the U.S. Army she celebrated her hard-earned success with a special diploma delivery.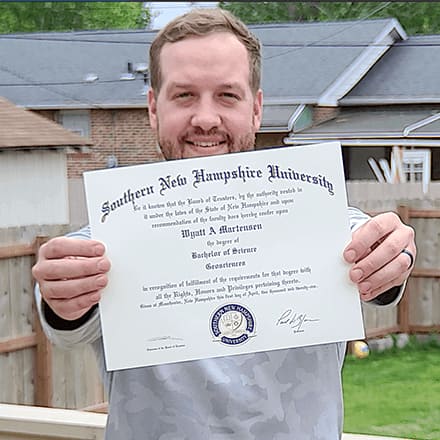 July 15, 2021
When your chief warrant officer asks you to do something with him, you're most likely going to do it. That's how Wyatt Martensen '21 tells the story of how he ended up returning to school to earn his bachelor's degree online.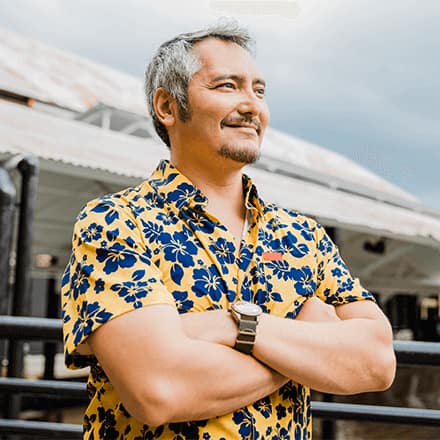 July 12, 2021
Armed with prior college credits but no degree, Derald Wise '14 '18G wanted to make meaningful connections as he finished his education. Like many military-affiliated students, he also knew he needed an online degree program that was flexible.