Looking to His Future, MLS Star Tim Howard Pursuing SNHU Degree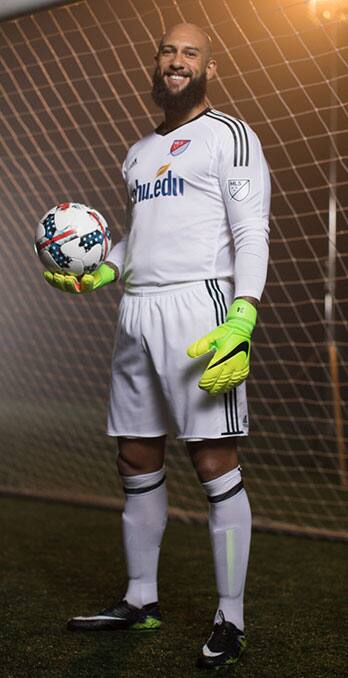 It would have been easy for Tim Howard to rest on his laurels, earning his living as a professional athlete on the national and international stage and raising two kids. He had a 20-year career behind him, global notoriety, even his own memoir published in 2014.
Instead, Howard is working harder than ever as the starting goalkeeper of a Major League Soccer team and the U.S. Men's National team while also taking online courses at Southern New Hampshire University pursuing a degree in sport management.
Soccer, which Howard began playing when he was 6, was just for fun. But it quickly turned into more than just fun. He was still young, 12 or 13, when he began thinking about playing in the Olympics, for the U.S. National team. But playing soccer when he was young was contingent on one person: his mom. "We had rules and regulations in terms of making sure our grades stayed at a very good level," Howard said. "Otherwise, my mom would've pulled us out of sports."
Good grades were always a challenge for Howard. He was still young when doctors diagnosed him with Attention Deficit Hyperactivity Disorder and Tourette's Syndrome. Both conditions made being in a classroom difficult. Especially when he was young, Howard said he didn't fully understand the physical limitations that made school such a struggle. "So that wasn't always easy," he said. "I think sometimes, or a lot of the times, the TS won out."
Howard began pursuing a professional soccer career immediately after high school. But his struggles in school and his experiences since then have cemented in his mind the importance of education, both to his development as a well-rounded person and to provide an example for his children.
"In the back of my mind there was always that void, that, look, I want to go back to school. I want to earn a degree," Howard said. "You know, it's something that's important to me for what I want to do next in life, but also as a role model for my children as well."
And Howard is not waiting until he retires to go back to school. Amidst the travel and busy practice and game schedule he has as the starting goalie for the Colorado Rapids of Major League Soccer, Howard is also taking online courses with SNHU to complete a bachelor's degree in sport management. "The sports world is dear to me. It's what I know inside and out," Howard said. "I've learned a lot of good things and a lot of bad things about sports. And whether it be an agent or (work in) a front office, these are positions and opportunities that I hope to pursue when I finish playing."
Howard said the flexibility of the online program allows him to get a head start on completing his education while still performing on the field. "This offers me the opportunity to get a very good education while working full time and ... traveling all over the world," he said. "And this is an opportunity that I hadn't had in the past, and that's why I want to take full advantage of it."
Joe Cote is a staff writer at Southern New Hampshire University. Follow him on Twitter @JoeCo2323.
Explore more content like this article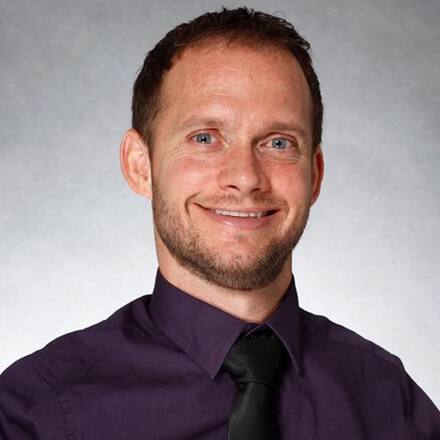 Clinical Mental Health Instructor Dr. Damion Cummins: A Faculty Q&A
December 06, 2019
Dr. Damion Cummins found his passion for counseling during his recovery from a life-altering sports injury. Now he teaches students in Southern New Hampshire University's master's in clinical mental health counseling so they can begin careers counseling others.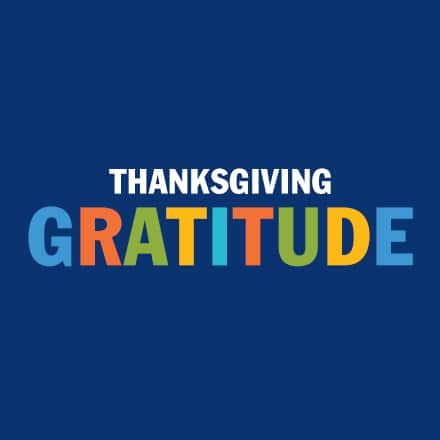 Dear Past Me: Thanksgiving Gratitude to My Past Self
November 27, 2019
The core of Thanksgiving is gratitude - to our loved ones, to ourselves, to the beauty of life and new experiences. SNHU faculty and staff were asked this question: If you had a chance to thank your younger self for something you did, what would it be and why? Here's what some had to say.
Global Citizens Circle Addresses Civility in Politics
November 25, 2019
Two political veterans visited Southern New Hampshire University to discuss the current state of political conversation in America and how having difficult conversations can still be beneficial.