NYC Homeless Learn Job Skills at Second Red Bulls Vocational Day
Seventy people living in nine New York City homeless shelters traveled to Harrison, N.J., earlier this month learning job interview skills, how to write a resume and in some cases interview for security jobs. And everyone left with a new suit.

The project, part of a collaboration between Southern New Hampshire University and the New York Red Bulls, was the second Vocational Day, designed to give the men and women tools they can use to land a stable job and hopefully transition out of homelessness.
The participants, residents at nine New York City shelters, traveled to Red Bulls Arena Nov. 9 and attended a series of workshops presented by Red Bulls employees and members of the SNHU Career team on the arena's skybox level. Career team members spoke about resume building and using LinkedIn to form professional connections, and conducted mock interviews focused on professionalism and time management. Representatives from the Red Bulls event marketing team hosted sessions on job opportunities in social and digital media as well as event marketing. Securitas, the firm that provides security at the stadium, talked about the security industry. Steve Thiel, senior director of strategic partnerships at SNHU, hosted a workshop about the importance of continuing education.
"It went really well. I think this population ... has some challenges that they're dealing with," he said. "For the most part, they felt that the information was useful. Ultimately, everybody I talked to was very, very positive about the process."

Lindsey Levesque, a member of the SNHU Career team, gave a presentation she called "The Art of Resume Writing." She said she tried to cover a wide range of dos and don'ts because of the scope of experience levels among attendees. "Some participants had little to no high school education; others had higher education degrees, so I wanted to make sure that my messaging would speak to each person whether they were creating their resume for the first time or merely needed to tweak information to accommodate the current job market trends," she said.

Jamie Sussman, the Red Bulls' marketing partnerships manager, said a nonprofit group, That Suits You, was also on hand and provided each participant with a free suit. Along with stronger career skills, access to professional attire will hopefully be another step closer to a successful job interview, she said.

"For us, it really is about helping people and giving them advice and guidance to further their career goals," Sussman said.

Levesque said she saw many similarities in the Vocational Day participants and the students she usually works with. "We've all struggled. We have all fallen on hard times, yet, what is important to remember is what it is that we do in those moments as that is what defines us," she said. "My hope is that the information that we showcased to all of those in attendance provided hope, insight, clarity and some structure to the often murky and overwhelming process of searching for employment."

At the end of the event, Securitas employees held real interviews with any participants who were interested. Sussman said five participants in last year's Vocational Day were eventually hired.
Thiel said the event is one way SNHU contributes to its mission to make an impact on its community, even if the Vocational Day had little to do with soccer or higher education.

"We are, at times, able to step out of our own population and work with people who may never come to school with us. While none of these people may ... pursue higher education, may never pursue it with us, we're still helping them," Thiel said. "We're offering a helping hand. We can work with the Red Bulls and Securitas to say, 'You still matter.'"

Sussman said the Red Bulls mission also calls on the team to help improve the lives of those in its community, whether or not they're interested in the team's play on the field.

"Our mission is to develop, engage and inspire the community on and off the pitch. Community is a huge focus for us here," she said. "It's a big mission for our club to be involved in the community."

Joe Cote is a staff writer at Southern New Hampshire University. Follow him on Twitter @JoeCo2323.
Explore more content like this article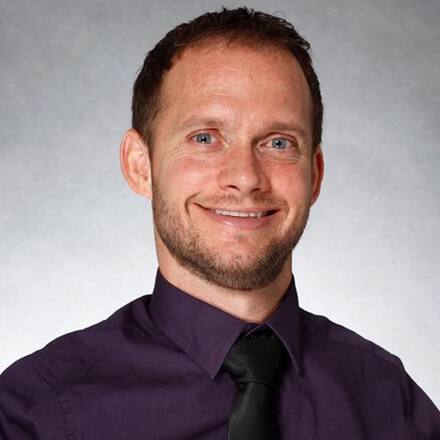 Clinical Mental Health Instructor Dr. Damion Cummins: A Faculty Q&A
December 06, 2019
Dr. Damion Cummins found his passion for counseling during his recovery from a life-altering sports injury. Now he teaches students in Southern New Hampshire University's master's in clinical mental health counseling so they can begin careers counseling others.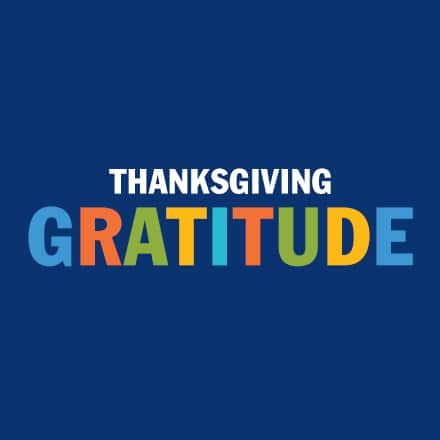 Dear Past Me: Thanksgiving Gratitude to My Past Self
November 27, 2019
The core of Thanksgiving is gratitude - to our loved ones, to ourselves, to the beauty of life and new experiences. SNHU faculty and staff were asked this question: If you had a chance to thank your younger self for something you did, what would it be and why? Here's what some had to say.
Global Citizens Circle Addresses Civility in Politics
November 25, 2019
Two political veterans visited Southern New Hampshire University to discuss the current state of political conversation in America and how having difficult conversations can still be beneficial.