Belated International Women's Day Event Pressed for Progress
After Southern New Hampshire University's (SNHU) Third Annual International Women's Day was postponed due to snow, organizers continued the gender equity conversation and celebration of women throughout Women's History Month in March and well into April.
On April 17, the Deborah L. Coffin Women's Center organized a belated International Women's Day that reflected on achievements toward equality and embraced this year's theme, Press for Progress, in calling for year-round dialogue and action.
Following a reception, Women's Center Director Brooke Gilmore addressed this theme and requested that everyone to make a personal pledge to press for progress in 2018.
International Women's Day provides a, "broader scope to think about women and girl's issues throughout the world, particularly as they pertain to access to education, gender based violence, political parity, economic security and opportunity and how we're making progress and what obstacles and limitations still persist," Gilmore said.
A letter sent from U.S. Sen. Jeanne Shaheen in solidarity for SNHU's International Women's Day, thanked attendees for their year-round efforts. "With your eagerness to support and lift up fellow women, you show that engaged people are the most powerful promoters of social and economic change," Shaheen's letter said. "New Hampshire is strengthened when women choose to participate in public life and I know you'll continue to make every effort to empower them to realize their full potential."
Two graduating seniors served as the evening's keynote speakers. Dee Dube '18 and Amy Mercedes '18 have made strides in fulfilling the mission of the Women's Center and press for progress on campus every day.
"The end-goal of equity can be an overwhelming task to think about accomplishing, even when we can agree that we've come a long way from 1919, or even 2008," Dube said.
She challenges people to start with themselves, as all collectives are made up of individuals. "How can we model our beliefs? What can we stop, start or continue doing to model the feminist world we want to live in?" Dube said. "I've started with my words. By making subtle, purposeful changes to my language the past few years, I've pressed myself and my peers to progress."
Mercedes said that her participation in the Boston Women's March in 2017 helped her find her voice, and since then, she has been calling attention to improvements the campus can make.
"It was my first march and it changed a lot," Mercedes said. "It sparked a fire within me that I knew if you wanted to do something on this campus that you could. It made me feel like I had a platform to speak, so I started speaking." The spark pushed her to call attention to improvements the campus can make.
Following these speakers, Megan Palmer '18 moderated a panel that represented an international perspective on women's gains and barriers worldwide. The panelists were graduate students Mariama Balde '19 from Guinea, Ashmaha De Alva '19 from Chile and Tujiza Uwituze '19 from Rwanda.
Each woman provided insight on times they have felt progress, barriers that exist in their countries and globally and the need to work together. Two themes continuously emerged from all the speakers: Education and community.
As a woman, Uwituze first tasted progress when she received a College for America scholarship. "After that, I could turn back and see I am not the person I used to be." These achievements made her realize her high school diploma was not the end of her education and marriage was not her goal, nor her purpose. She took it upon herself to start empowering women, starting in her own family.
De Alva felt progress when she was the second of 13 grandchildren to attend college and she did not face opposition from her grandfather. "The first two of us are women, and the third is a woman too, so that's progress."
De Alva said she felt a sense of accomplishment by challenging the Chilean idea that a woman can only succeed academically based on their appearance.
Balde felt progress in her life when she started using her voice to speak without boundaries, despite the societal pressures placed on her to be a good wife and cook. "I found myself progressing when I was able to tell them, 'yeah, well, I don't care.' I just want to be me."
While some barriers come from laws, others stem from stereotyping. For example, De Alva's thinks the greatest barrier is the assumption that women are "overreacting" when they speak up about different matters, such as the objectification of a woman's body. "We have to cut things from the base, from the roots," De Alva said about the gendered expectations.
"We are a barrier to ourselves," Uwituze said. She thinks women are conditioned to believe that they are inferior and weak. "We actually use that to oppress our own capabilities."
This idea that women will oppress themselves, calls forward the need for a community. De Alva advocates for the support women can provide one another once judgments are laid to rest. Knowing this, Uwituze said the creation of spaces for support at all education levels should be a priority. Lastly, in order to support one another, women need to accept and love themselves, Balde said.
"Most of us are from different countries but we all face the same issues," Silvana Frappier '01 said. Frappier attended this event as an alumna and an international woman from Brazil. She said that changing a culture is nearly impossible, but it's important to, "Understand, take what's good from it but also bring your input and I think (the panelists) explained that really, really well.
Rebecca LeBoeuf is pursuing her bachelor's degree in communication at Southern New Hampshire University, and is set to graduate in May 2018.
Explore more content like this article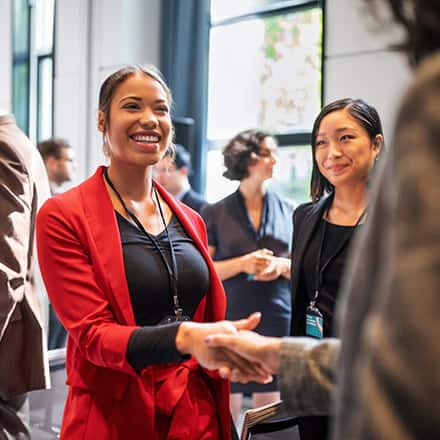 June 04, 2021
The day you receive your diploma from your university is a proud one, marking the culmination of your degree. But, your relationship with the university doesn't have to end there. Alumni are an integral part of a university community and are true advocates for student success.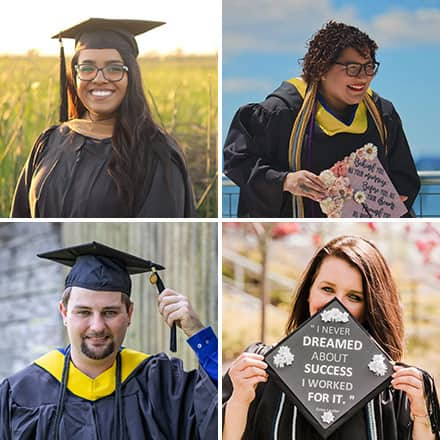 May 10, 2021
Determination has always been a key characteristic of SNHU graduates but never more so than within the 43,000 students who persisted throughout the pandemic in completing their degree programs.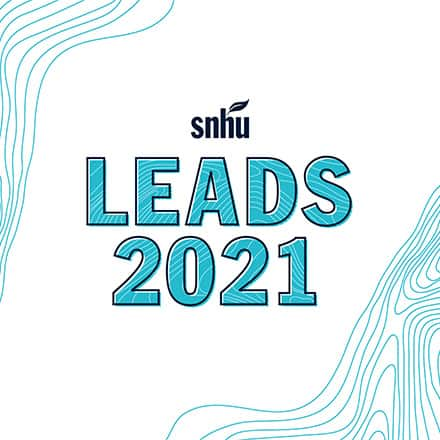 April 22, 2021
SNHU students, staff and alumni worldwide dropped by the 7th annual LEADS Conference earlier this month for personal and professional development that focused on academic achievement, leadership and career advancement.