Tap into your creative side and work toward a career at the cutting edge of design and development with one of the on campus or online design degrees from SNHU. Whether you want to focus on traditional graphic design, web design or dive deep into the world of game design, you'll find no shortage of opportunities to gain the knowledge and experience you need to translate your ideas from concept to reality.
SNHU has been helping college students turn their passions into careers for decades. We're devoted to the liberal arts and have a serious commitment to the role of art and design both in everyday life and in all industries. We offer numerous programs to help creative thinkers bring their imagination to life – and earn a living in the process.
Explore our art and design programs today.
Frequently Asked Questions
What kind of design degrees are there?
The great thing about studying digital art and design is the variety of degree programs. You can study more traditional artistic media such as digital photography and graphic design. Or, you could apply your artistic passion toward a career in game programming and development, 3D modeling and animation or web design.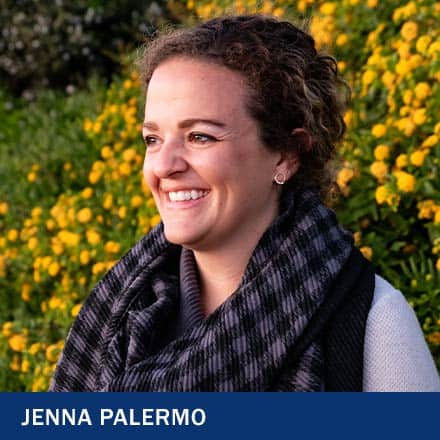 If you can dream it, you can most likely study it here at Southern New Hampshire University (SNHU). We offer a range of bachelor's- and master's-level degree programs both online and on campus so you have the choices you need to take your education and career in the direction you need it to go.
One thing that all digital art degrees have in common is a focus on creative and analytical thinking. "It's good to be both left and right brained, because it informs the design decisions you're going to make," said Jenna Palermo, graphic design adjunct faculty at SNHU. "You need to think about the technical aspects and how that affects the look and feel of the design aspect."
Is a degree in design worth it?
Any time you have the opportunity to study a subject that is meaningful to you, it's worth it in our opinion. But, don't just take our word for it.
According to the U.S. Bureau of Labor Statistics, the 2019 median salary for graphic designers was $52,100 per year.1 For multimedia artists and animators, the median salary was an even more robust $75,270 per year.1 And art directors earned a median salary of $94,220 per year.1
These numbers show that it's possible to not only follow your passion, but also make a living doing it.
At Southern New Hampshire University (SNHU), we don't just offer digital art and design degrees. We offer the whole college experience, be it on campus or online. Once you join SNHU, you will have the support of our academic advising team, our career services team and our financial services team.
Most of all, you will become part of one of the biggest, most robust alumni networks in the country. You will not only learn your craft from faculty working in the field, you will join the ranks of alumni working in the field of game animation, graphic design, digital photography and so much more.
What are the highest paying design jobs?
One of the best things about studying design is that you have so many options for a rewarding career.
Some of the best-paying jobs when you have a digital art and design degree are:
Multimedia artist and animator: In this role, you may leverage your creative point of view with technical knowledge to use computer programs to create movies, games or other visual effects. According to the U.S. Bureau of Labor Statistics, the median annual salary was reportedly $75,270 in 2019, which means you can apply your artistic vision while earning a living doing what you love.1
Software developer: Believe it or not, a software developer will benefit greatly from a design degree. Software developers are responsible for the life cycle of new software. That can include graphic design, writing copy, creating digital models and other aspects of design and analysis to ensure that new software and software upgrades meet the needs of end users. According to the U.S. Bureau of Labor Statistics, the median salary for this role was reportedly $107,510 in 2019.1
Graphic designer: As a graphic designer, you may work with both text and images. You may choose or even create a font, and design the layout of web pages. This is a highly collaborative role, where you may work with writers, account executives and clients to achieve a particular look or end result. With a median salary of $52,110 in 2019, it's possible to enjoy a creative, professional career combining art and business.1
Can I get an art degree online?
Yes, you can you get an art degree online – and that includes some excellent digital art and design degrees.
When choosing any degree, we recommend seeking out a program that is fully accredited. From there, it's great to have options. At Southern New Hampshire University, we have more than 200 degree programs to choose from, and more than a dozen bachelor's and master's programs, including concentrations, that focus on digital art and design alone.
Our programs include:
Graphic design and media arts: With concentrations available in 3D modeling and animation, or in web design, you can be sure to find the right practical application for your art and design sensibility. We offer degree programs at the bachelor's and master's level in this area.
Music business: With a unique partnership with the renowned Berklee School of Music in Boston, Massachusetts, you can earn your MBA online with a focus in music business. Courses may include music marketing strategies, music business structure and strategies and music business finance.
Digital photography: With associate and bachelor's degrees in digital photography, you can jump-start your photography career from the comfort of your own home. You'll cover topics such as the business of photography, lighting for photography and digital narratives fully online, in courses taught by professionals in the field of digital photography.
What art degrees are there? Which is the best?
There are many types of digital art and design degrees available. Whether your interest is in the digital space or more hands on, there is a program designed to help you meet your goals.
The best degree, of course, is the one that most closely aligns with your career goals and personal interests.
Southern New Hampshire University (SNHU) is proud to offer a number of online and campus programs that focus on digital art and design so you have the options you need to customize your education.
On campus, you may wish to study:
Game art and development: This Bachelor of Arts program gets you on your way to a career in the exciting world of video game art. Courses may focus on 3D modeling, lighting and digital painting. You may cover application of skills on different mediums, including PCs and mobile formats.
Game programming and development: More technical in nature, this degree program leads to a Bachelor of Science degree, where you may combine the principles of information technology with the tools and techniques used by industry professionals in the world of game design. Enjoy learning how to code, develop artificial intelligence and design realistic video games from the ground up.
Graphic design and media arts: In this Bachelor of Arts degree program, you may combine marketing, business, communication and psychology with the latest design technology. This multi-faceted education may prepare you to design webpages, marketing materials or even television commercials.
Or, you may be interested in studying solely online. If so, there are a number of options available for you, including but not limited to:
Digital photography: You can absolutely earn an associate or bachelor's degree in digital photography fully online. Taught by professionals in the field, your coursework may cover digital camera operation, lighting and editing, among other skills.
Game design and media arts: Choose a concentration in 3D modeling and animation or web design and truly customize your education. This exciting major helps position you to motivate others to action through a variety of marketing materials, web design and other multimedia pieces.
What can you do with a degree in digital arts?
Digital art and design degrees serve the best of both worlds. They are artistic and allow you to indulge your creative sensibilities, yet are practical and provide you with the tools you need to be competitive in today's job market.
While there are many creative and technical paths with which to use a design degree, there are also many programs that combine the two to provide a well-rounded digital education.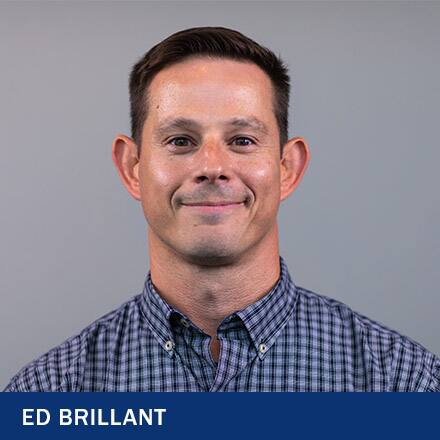 Consider digital art degrees in game design, for example. This is a career that combines visual creativity with technical savvy. "If you just had an artist working on a game," said Ed Brillant, game design coordinator at Southern New Hampshire University, "you would have a great-looking game that would never work. If you have just a programmer, you will have this great functioning game that is just a bunch of gray cubes. You definitely need both to make a game."
What is the best online school for graphic design?
When choosing an online art school, we recommend seeking one that is fully accredited. You may also wish to choose a school with a variety of design courses and programs, so that you always have options. We are also big fans of a program that includes creation of a digital design portfolio.
At Southern New Hampshire University (SNHU), you not only will have coursework leading to a design portfolio available in many digital design degree programs, you will have the full support from your faculty, who are professionals working in the field. You will also have the ongoing support of our professional academic advising team and our career services specialists.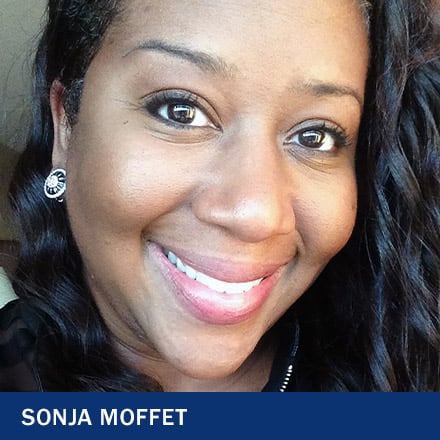 Graphic design in particular is a very visual profession, so our career advisors know the importance of a portfolio. "A designer really needs to be able to showcase their core competencies, their abilities and the diversity of style they can present," said Sonja Moffet, career advisor at SNHU. "The people that are going to be evaluating their skill sets really need to see what they've done. Some brands will be looking for specific abilities, and a portfolio will demonstrate those competencies."
Ultimately, whichever online art school you may choose, the best one is the one that provides the curriculum and program outcomes you're seeking. Strong supports in place, such as professional academic advising, robust career services and a strong alumni network will also help you succeed in any area of art and design you choose.
References
1 Bureau of Labor Statistics, U.S. Department of Labor, Occupational Outlook Handbook, on the internet, at:
https://www.bls.gov/ooh/arts-and-design/graphic-designers.htm (viewed June 29, 2020)
https://www.bls.gov/ooh/arts-and-design/multimedia-artists-and-animators.htm (viewed June 29, 2020)
https://www.bls.gov/ooh/arts-and-design/art-directors.htm (viewed June 29, 2020)
https://www.bls.gov/ooh/computer-and-information-technology/software-developers.htm (viewed July 1, 2020)
Cited projections may not reflect local and/or short-term economic or job conditions and do not guarantee actual job growth.