What is Information Security? Why it's Important, Job Outlook and More
Two-factor authentication, user permissions and firewalls are some of the ways we protect our private information from outside sources. As defined by the National Institute of Standards and Technology (NIST), information security is "the protection of information and information systems from unauthorized access, use, disclosure, disruption, modification or destruction." Due to widespread usage of technology, the clientele in need of protection from security threats has been continuously growing. From large global corporations to small startups, anyone using technology to help run their business needs help avoiding security breaches.
The Importance of Information Security
Organizations have recognized the importance of having roadblocks to protect the private information from becoming public, especially when that information is privileged. The 2017 Cybersecurity Trends Report provided findings that express the need for skilled information security personnel based on current cyberattack predictions and concerns.
Feeling confident about their organization's security level: When information security community members participated in the Cybersecurity Trends Report, they were asked how positive they felt about their security stance. 62% reported feeling only moderately to not at all confident; only 7% were extremely confident. "Cybersecurity professionals are most concerned about phishing attacks, malicious insiders and malware," the report stated.
The need for skilled workers and allocation of funds for security within their budget: Companies are making the effort to allocate more funds in their budgets for security. As cyberattack threats increase, information security experts are pushing for more focus on protecting the companies from losing time due to network defense disruptions.
Disruptions in their day-to-day business: Time is money. Security disruptions that interfere with a company's essential functioning is a threat that can be fought against with skilled information security professionals stopping an infiltration that initially went undetected.
Jobs In Information Security
Interested in being a part of an information security team but unsure of where your skills could be best used? Exploring the different types of jobs available in information security can help you find an IT occupation that not only interests you but will put your information security expertise to the test. The salaries noted, courtesy of the U.S. Bureau of Labor Statistics, are median salaries and not meant to be construed as starting salary.
Information Security Principles
The NIST said data protections are in place "in order to ensure confidentiality, integrity, and availability" of secure information. These principles, aspects of which you may encounter daily, are outlined in the CIA security model and set the standards for securing data. Confidentiality limits information access to authorized personnel, like having a pin or password to unlock your phone or computer. Integrity ensures information can only be altered by authorized users, safeguarding the information as credible and presenting the organization or site as trustworthy. Availability requires information to be accessible to authorized users any time they need it. To make this possible, systems need to be updated and software backed up. "The careful implementation of information security controls is vital to protecting an organization's information assets as well as its reputation, legal position, personnel, and other tangible assets," the NIST said.
Implementing the CIA security model keeps information protected. With growing concerns over privacy and the security of confidential information of both individuals and corporations, companies are putting more resources toward cyber security. "In today's environment of malicious code, system breaches and insider threats," the NIST said, "publicized security issues can have dire consequences, especially to profitability and to the reputation of the organization."
Information security is a growing field that needs knowledgeable IT professionals. Earning your bachelor's degree in computer science with a concentration in information security will give you the expertise needed to meet the demand of organizations who want to step up their security game. With your computer skills and a drive to safeguard information, you'll become an indispensable asset that any organization would be grateful to have on board.
How to Get Into Information Security
While a bachelor's degree is usually needed, (like a bachelor's in computer science or information security degree for example) to work as an information security analyst, some employers also prefer analysts with an MBA in IT. Gaining experience as a computer or networks systems administrator is also attractive to many businesses, according to BLS.
There are also a number of certifications in information security that can bolster your skills and potentially your resume, including the Certified Information Systems Security Professional.
Ashley Wallis is an Army veteran and writer with a BA in English Language and Literature from SNHU. She is currently living in the Denver area. Find her on twitter @AshDWallis.
Explore more content like this article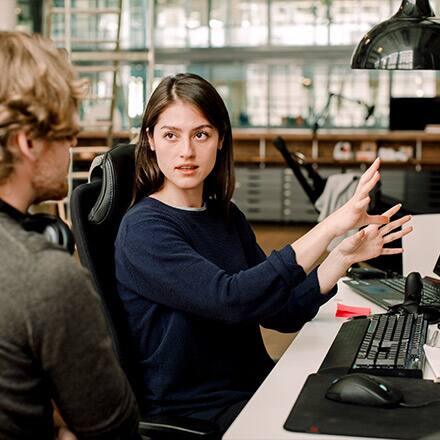 June 15, 2021
If you're interested in a career in computer and data science, learning Python will be key to your success. Discover why this general-purpose programming language is quickly becoming an in-demand skill for programmers, developers, data scientists and more.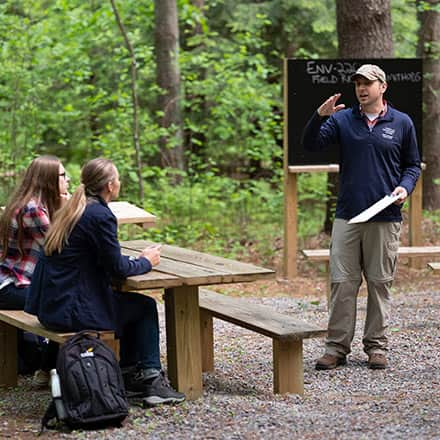 June 09, 2021
SNHU Arboretum, accredited by the ArbNet Arboretum Program and Morton Arboretum, is more than a learning space for campus courses. Students in the online environmental science program also tap into the 25-acre forested wetland, using the data generated there in their courses.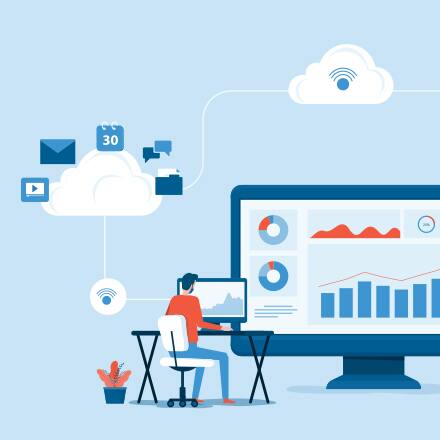 June 08, 2021
When you stream your favorite music or shop online with your favorite retailer, you're taking advantage of cloud computing. But what is cloud computing, really? Explore this fast-growing computer science field and how to get started with a cloud computing career.