What is a Cyber Security Degree?
The field of cyber security is about leveraging top-notch problem-solving skills with technical aptitude to keep people and data safe.
Compared to degrees in the liberal arts or nursing, earning a degree for a career in cyber security is relatively new. While cyber security professionals have been working in the field for at least three decades, the term "cyber security" was not coined "until roughly 10-12 years ago," said Dr. Denise Kinsey, technical program facilitator – cyber security at Southern New Hampshire University (SNHU).
Despite being relatively new, the field of cyber security is here to stay. Earning a cyber security degree at any level – associate, bachelor's or master's – positions you for a rewarding career maintaining data privacy, conducting risk assessments, designing strategic plans for security systems and much more.
What is Cyber Security?
In simplest terms, cyber security "includes protecting people, property and other assets from unauthorized access or modification," Kinsey said. The field of cyber security is diverse. It's important to note that cyber security is a professional field and not necessarily a job title. Some responsibilities you may have in the field of cyber security are:
Secure network and infrastructure design
Secure program and tool development
Training employees in cyber security awareness
Assessment of risk
A good cyber security professional ensures that your organization "runs smoothly by verifying that everything is functioning as expected. You may also hunt for anomalies, as well as return a business or even a family to a safe state after an incident or a disaster and investigating and determining the cause of that incident or disaster," said Kinsey.
What Do You Do as a Cyber Security Specialist?
There is no one type of job that a professional in this field may hold. A cyber security degree is a qualification for a career in the field of information security. Because of the diverse skill set and focus of the profession, "there is tremendous opportunity to choose a career in the area of cyber security that one prefers," said Kinsey.
Cyber security specialists may work as:
Information Security Analysts: In this role, you will need to stay up to date on the latest methods that hackers may use to launch cyber-attacks on your organization. Research is a key component for this role, as is staying current with disaster recovery best practices. You may also recommend updates and enhancements to your organization's overall data security.
Cyber Security Operations Managers: This role allows you to serve as a key business stakeholder in an organization, conducting security analyses, threat analyses, investigations and continuous assessments to identify, fix and ultimately prevent cyber-attacks or data breaches.
Chief Information Officers: This executive role combines team management with information security systems skills and understanding. You may oversee teams tasked with providing employees with technical support and training and you will likely play a key role in strategic planning for your organization. You may make decisions for implementing and supporting customer service platforms. You may also ensure that all technological processes align with organizational needs and goals.
Is a Degree in Cyber Security Worth it?
Just as there is no one-size-fits-all job for cyber security professionals, there is no one size fits all of cyber security degrees. Each college or university may have its own focus for the degree. "At SNHU, we offer an associate, bachelor's, and master's degrees in cyber security," Kinsey said. "Each degree has a different level of depth and subject matter." SNHU's cyber security programs "highlight general concepts as well as including focus on some of the most popular topics in cyber security," she said.
Each program offers students a different level of cyber security training and preparation. Some of the skills and concepts covered at each level are:
Associate Degree in Cyber Security:
You may apply security principles and practices to all components of a system
You can learn to design, implement and evaluate computer-based solutions as well as the computing requirements needed to solve complex problems
Communication skills are key, as you can learn to communicate technical information effectively to a range of audiences
Bachelor's Degree in Cyber Security:
At this level, you may apply security principles to various systems, as well as analyze and evaluate those systems to determine risks or threats
You can identify and define computing requirements needed to solve problems
Develop and hone communication skills as well as learn to make judgments in computing practice based on legal and ethical principles
Professional skills, such as establishing and meeting goals, project planning and risk management may be part of the curriculum
Master's Degree in Cyber Security:
At this level, you may learn to evaluate and respond to cyber threats and defend against common cyber attacks
You can learn to develop risk management and disaster recovery plans
You could hone leadership skills, write information security policies and recognize and evaluate industry standards
Communication and collaboration skills may also be further developed
Is Cyber Security a Fun Job?
While you certainly get out of any degree area what you put into it, there are some real perks within the field of cyber security. "A key aspect of this field is working to protect others, whether it's the people you care about, the general public, the assets of businesses or the ability to do the things we want and need to do," Kinsey said.
Many people think that working in cyber security means working solely with technology. The truth is that by applying the technological and systems-oriented critical thinking skills, you can make a real impact in the lives of others. "I've been part of criminal cases where my work actually led to the rescue of victims, restored operations to major facilities and the public and provided a sense of control or balance to those who have fallen victim to hackers," Kinsey said.
Remember, not all superheroes wear capes. Some work quietly in the background making sure threats are identified and neutralized before end users and the general public even know about it.
Is Cyber Security a Good Career?
Every area of cyber security has the potential to be the focus of a rewarding career. What's great is the ability to choose the areas of cyber security over the course of your career that are meaningful to you.
With a degree in cyber security, one type of job to look for is information security analyst, sometimes known as a cyber security analyst. The career outlook for this field is bright. According to the U.S. Bureau of Labor Statistics, the 10-year outlook for careers in this field are expected to grow by 31%. That is much faster than the national average.
The average salary for jobs in information systems analysis is $103,590 per year.
The versatility is one the reasons for such great potential in this field. "Cyber security touches every industry and business, so the positions, responsibilities and titles vary greatly," Kinsey said.
What Type of Skills are Needed for a Career in Cyber Security?
Even in a highly technical career field like cyber security, strong communication skills are crucial. When deciding if a degree in cyber security is right for you are, you'll want to consider both technical and non-technical skills.
According to Kinsey, common non-technical skills needed for a successful career in cyber security are:
A positive attitude because people skills are always important
Strong communication skills, both written and oral, because you'll need to write and deliver reports to gain funding needed to maintain and update technology. You'll also need the ability to train end-users on how to responsibly use the technology they need to do their jobs.
Collaboration because working in teams is a given for most professions, and cyber security is no exception. This field involves a lot of problem-solving, which is most successful when done as a team effort.
Ability to reason and solve problems, given that the world of cyber security involves constant analysis, the ability to think critically and reason effectively is key.
Aptitude for documenting attempted and successful solutions because the ability to write effectively isn't enough. You also need to be able to professionally convince others of the need for training or technology when they may not understand the threat that you're predicting.
Technical skills can vary by position, but typically include:
Analyzing network traffic and logs to identify potential threats, which requires an analytical way of thinking and understanding data.
Assessing technical components, because technology is always changing, and you need to stay on top of the latest developments.
Determining requirements to solve problems and evaluate options, which involves applying critical thinking skills to your technological knowledge.
Apply cyber security principles to problems, systems, networks and facilities, which involves staying up to date on developments in the field.
If learning or honing these skills sounds like a good fit for you, a degree in cyber security may be just the right next step.
What Certifications Should I Get for Cyber Security?
There are many certifications to help in continuing professional development once you have earned your degree. Which ones you choose depend heavily on the focus of your job.
Certifications help advance your expertise in specific areas of the field to make you more competitive in the job market. "While not mandatory for most positions, certifications provide students with an additional credential to validate their skills and understanding of cyber security topics," Kinsey said.
In fact, paths to certification are built-in to cyber security degree programs at SNHU. "When appropriate, courses use certification materials to allow for meeting course objectives" while also helping degree candidates prepare for a certification exam, said Kinsey.
So, Can You Use Your Cyber Security Degree to Fight Crime?
If you want to study cyber security to help fight crime, you're in luck. There are several cyber security career paths that allow students to aid law enforcement and the private sector in fighting crime.
Often, forensic crimes are uncovered within a business or organization and turned over to local authorities for prosecution. "Working on a [cyber] security team may provide the opportunity to uncover crime if it exists," Kinsey said. "In my career, I have used my skills to aid companies and law enforcement in identifying the specifics of crimes and pursuing the perpetrators. Some of these investigations have led to civil and criminal charges with guilty verdicts or plea deals resulting in long prison sentences and hefty fines."
While cyber security professionals may not work directly as members of law enforcement, they can often use their skills to aid in solving cybercrimes and resolving peace and security in the lives of others.
What Kind of Jobs Can You Get with a Cyber Security Degree?
Cyber security professionals are needed in virtually every career field, every business and every type of organization.
According to Kinsey, some industries that need cyber security professionals include:
Healthcare: With the use of electronic records and the importance of patient privacy, the need for vigilance with cyber security is key. Hospitals, doctor's offices and every medical facility that manages patient care and stores patient data needs ongoing information security efforts to protect patient privacy and safety.
Education: Online education is here to stay, and with it comes the need to protect student data. There are strict laws ensuring that student privacy is maintained. Having a strong cyber security team is essential to schools at every level, from grade-school through post-secondary, whether an online program or an in-person school.
Manufacturing: Companies that rely on assembly-lines or other technology to make or ship goods also rely on their computer networks. Protecting business processes, ensuring that customer data privacy is protected and protecting software used in manufacturing goods is essential to running most business operations.
Sales and marketing: Any good marketing strategy requires a list of sales leads and customer contact information, often including credit card or other financial information. Customers rely on businesses to protect this data, and a good cyber security professional is the person to do it.
Business: Consider that virtually every business (or nonprofit organization) needs computers to run efficiently. Those computers have users in need of technological support, data that needs to be stored and software that needs to run efficiently. All organizations also have detailed financial information that must be protected. Cyber security personnel are the ones to protect and maintain this information on a daily basis.
"Just because the job may not have 'cyber security' in the title, doesn't mean it doesn't include key cyber security elements," Kinsey said. If cyber security skills appeal to you, consider what type of industry interests you as well. You will likely be able to make a match.
How Can You Futureproof Yourself with a Career in Cyber Security?
A concern for every career field is how to ensure your skills remain relevant even as times and technology change. If the COVID-19 pandemic taught us anything, it's the need to have a skill set that allows you to pivot when employment circumstances change.
With regards to studying cyber security, "the associates and bachelors' programs [at SNHU] specifically show students how to create a go-to resource of materials for staying current," said Kinsey. "At SNHU, we can help teach students how to maintain their skills and professional habits throughout their careers to help make staying current easier."
Starting with a degree in cyber security is a great way to do this. Take advantage of certification opportunities to add to your skills while in school and after. Be a lifelong learner. Talk to your professors in every class and ask which certifications they recommend.
Is it Hard to Change Careers from Something Else to Cyber Security?
One of the best aspects of the field of cyber security is that the skills needed to be strong in this profession so often overlap with key skills in other areas. If you already have a career in a different field and are considering retraining for a career in cyber security, you may be pleasantly surprised by how much of your skill set transfers over.
Communication skills, the ability to collaborate effectively, employing a systems-thinking mindset and the ability to apply sound judgment in solving problems are all skills that transfer well from other fields into cyber security.
If you work in business, education, healthcare or law enforcement, you likely have these skill sets already. "No matter what someone did previously," Kinsey said, "their previous work experience can aid in providing context and understanding to working in cyber security."
For example, someone feeling "burned out" from the physical aspects of their job in healthcare may enjoy applying their insight and understanding of legal compliance in the healthcare field to an information systems role. "The same goes for those who have worked in the military, law enforcement, political science, law, psychology or sociology and the list goes on and on," Kinsey said. "Even if the student worked in a more artistic capacity, such as an artist, musician, philosopher, journalist or teacher, their ability to see problems differently can aid in their construction of solutions."
The Future of a Degree in Cyber Security
With the level of versatility in the field of cyber security, there is truly a good fit for everyone interested in this dynamic field. If you enjoy keeping up with changes in technology, researching trends and assessing a business' potential for risk, a degree in cyber security could take you to the next level in your career.
"All past education and work experience aids in problem solving, gaining perspective of a situation and eliminating potential solutions in favor of the best solutions for the situation," Kinsey said. Whatever your past, cyber security could well be your future.
Marie Morganelli, PhD, is a freelance content writer and editor.
Explore more content like this article
August 19, 2021
If you're wondering how to become a computer programmer, the field requires academic knowledge, a passion for math and engineering, adaptability and hands-on experience.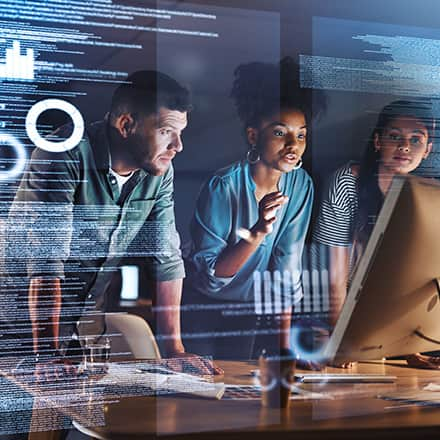 August 11, 2021
With a computer science degree, you can embark on a career with dozens of potential job roles suited to your interests. You can use the knowledge you develop earning your degree to work in technology, manufacturing and more.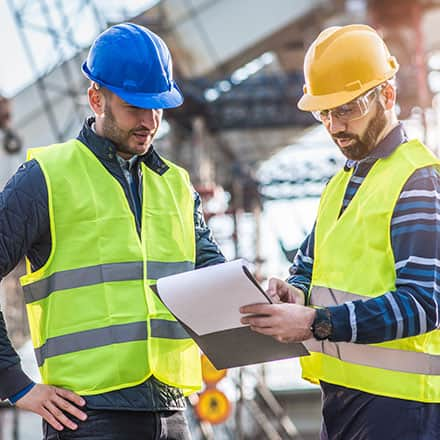 June 22, 2021
There are dozens and dozens of types of engineering, but when it comes down to the basics, engineering is about using specialized bases of knowledge to solve a problem.