FC Dallas Controller Earns MS in Accounting at SNHU
Skyler Daugherty '18G had a very specific career plan. He wanted to blend his love of sports with his professional expertise in accounting. Now he's the controller for FC Dallas, overseeing a team of accountants. Daugherty is responsible for preparing all of the financial reports and statements for the organization and reports directly to the company's chief financial officer. He said it was by furthering his education that he accomplished that goal.
"I had always used and viewed education as a stepping stone to the next phase of my life or the next accomplishment in my career," Daugherty said. "I viewed education as the way to get to that end goal."
First, he earned an undergraduate degree in accounting and then, with the goal of working for a professional sports franchise, earned a master's in sports management.
Daugherty landed his current position after interning with FC Dallas, working for another MLS team's accounting division for a time and then returned to the Dallas club full-time in 2010 for stints as a staff and then senior accountant. He said that once he was promoted to senior accountant, his future prospects seemed narrow without more education.
"The department's only so big. There are only so many sports franchises in the country," Daugherty said. "I decided it was probably necessary to obtain a higher degree."
Earlier this year he earned his master's in accounting from Southern New Hampshire University. The university's partnership with MLS and several clubs allows employees and players to earn a degree online while continuing to work – and play – full-time.
Daughtery said he was skeptical about attending online classes but was quickly won over by the flexibility it allowed him – particularly since he and his wife recently welcomed their first child and time at home became even more valuable.
"That flexibility of doing coursework at random times of the day and night became very important," Daughtery said. Not driving to a physical campus, "became vital to me completing the process."
Daughtery said he encourages other MLS employees considering earning a degree to go for it because the online model makes it possible for full-time workers.
"It accommodates your schedule," he said. "Basically, if you have the desire, SNHU removes all the excuses."
Joe Cote is a staff writer at Southern New Hampshire University. Follow him on Twitter @JoeCo2323.
Explore more content like this article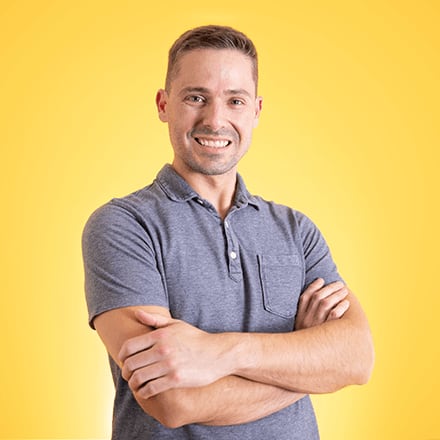 July 19, 2021
Blake Venable always knew he wanted to get his bachelor's degree, not only to achieve a personal goal, but to build on his already successful career. Working toward his degree in accounting, Venable is becoming more confident in himself and doing what he loves.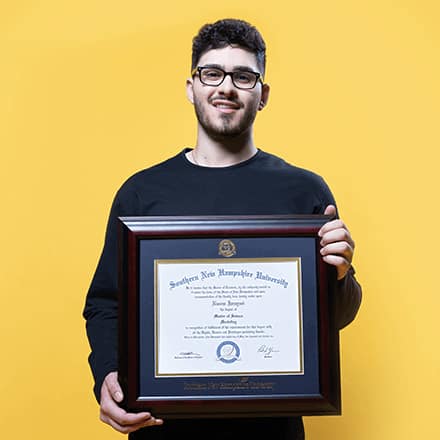 July 19, 2021
When Naeem Jaraysi '20G earned his bachelor's degree, he knew he wasn't done with school. He saw firsthand the importance and longevity of education and was determined to set himself up for a future of possibilities.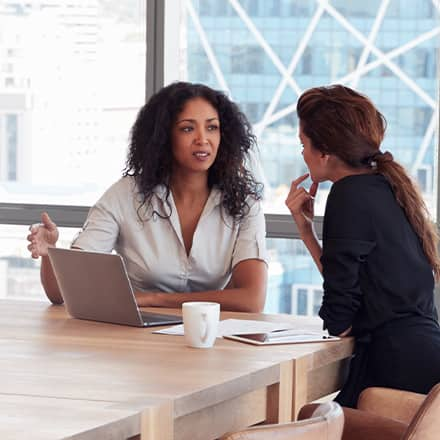 July 16, 2021
Human resources is an integral part of any organization, playing a key role in the strength and vitality of its workforce. While HR roles can vary, the overall goal of the field is the same: to support employee recruitment, retention, engagement and overall productivity.