LA Galaxy Foundation, SNHU Host High School Girls Summit
More than 100 high school girls came to the StubHub Center in Carson, California, this month for a mentorship and leadership workshop summit hosted by the LA Galaxy Foundation and Southern New Hampshire University (SNHU).
The event, dubbed the LA Galaxy High School Girls Summit, was the 3rd event in the LA Galaxy's Women's Leadership Series that has invited girls and women ranging from elementary school to established professionals to empower one another through resources related to health, education and professional development. The series is designed to provide attendees with "opportunities to network, they get to know each other and empower each other through our own experiences," said Lauren Nowinski, director of community relations and LA Galaxy Foundation.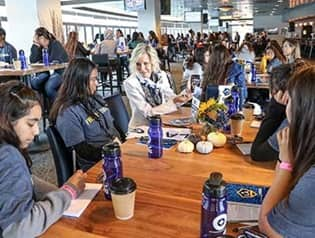 On Oct. 13, 110 female student-athletes from at-risk or low-income communities came to the stadium in Carson for a day of panel discussions and mentorship exercises where they met with professional women in the sports and entertainment industries, said Celeste Soto, senior manager of the LA Galaxy Foundation.
The students came chiefly from the Compton Unified School District, as well as from Los Angeles Unified School District high schools, the LA Galaxy Girls Academy and A Place Called Home, a nonprofit agency in South Central Los Angeles. The women who served as mentors came from companies throughout the sports and entertainment industry, including Anschutz Entertainment Group, Magic Johnson Enterprises, Nike, the LA Galaxy, the StubHub Center, the Los Angeles Lakers and more.
The student-athletes first heard from a panel of young professionals who discussed how they entered the sports or entertainment industry, followed by a presentation by a Positive Coaching Alliance youth workshop. Next was a "speed mentoring" exercise in which mentors sat at a table with six of the student-athletes and answered questions about their college and professional careers before changing to another of the 18 tables of student-athletes.
"We hope this opportunity allows them to see potential career paths, potentially opening their eyes to other spaces (by) coming to see StubHub Center, getting to know professionals in the sports and entertainment industry and seeing how it could influence their career or their post-athlete time," Nowinski said.
Soto said the experience of hearing from women who had taken their love of sports and forged a career in that industry was eye-opening for many of the students.
"I think for the youth involved, you could see their faces lighting up," she said. "I think it was really exciting for them."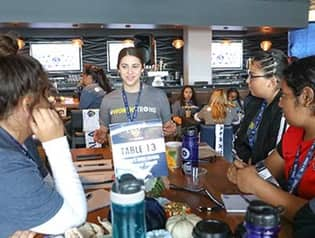 Mentors said they felt they were able to have honest conversations with the students, Soto said. "They said they felt very grateful to be part of an event like this because they never had something like this when they were growing up," she said.
Soto and Nowinski said the summit and the overall series served the Galaxy Foundation's mission to expand access to educational resources for underserved communities in Greater Los Angeles.
"Education being so important to the Galaxy and, of course, SNHU, this is the perfect opportunity to marry the two together and see how we can influence these girls as they set out on their college career paths to have the best resources available," Nowinski said.
Emily DeVito, assistant director of military initiatives at SNHU, and Tamara Sherrod, SNHU partnership marketing program manager, served as two of the mentors.
Sherrod said the summit was an important piece of the university's partnership with the LA Galaxy.
"Having partners like the LA Galaxy who have a strong presence in their community and are committed to developing the next generation of leaders is key to continuing our mission," she said.
Joe Cote is a staff writer at Southern New Hampshire University. Follow him on Twitter @JoeCo2323.
Explore more content like this article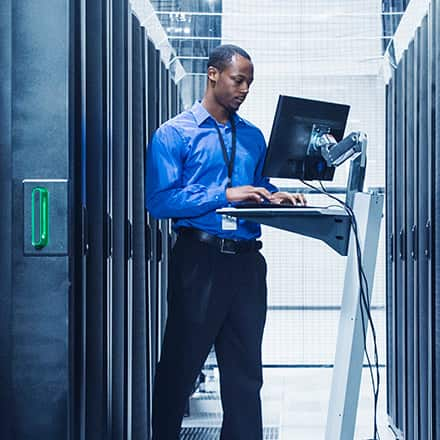 July 20, 2021
The field of cyber security is about leveraging top-notch problem-solving skills with technical aptitude to keep people and data safe. Despite being relatively new, the field of cyber security is here to stay.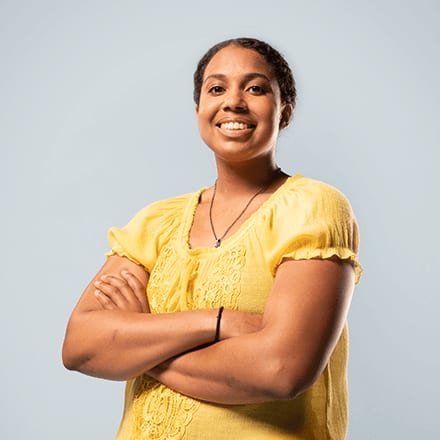 July 19, 2021
Even before she enlisted in the military, Bethanie Thomas knew she wanted to earn her degree. She even knew which field she wanted to study. The only thing missing was the right school.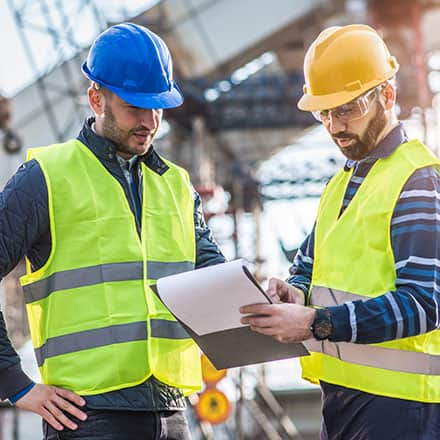 June 22, 2021
There are dozens and dozens of types of engineering. Because when it comes down to the basics, engineering is about using specialized bases of knowledge to solve a problem.