Red Bulls, SNHU Host 3rd Vocational Day for Homeless Youth
Sharae Johnson-Davis was in the hospital. The 20-year-old had lived with diabetes for 4 years and doctors wanted to admit her to a nearby inpatient clinic but needed to contact her once a space opened up. But she didn't have anywhere to go in the meantime. That's when she learned about Covenant House New Jersey.
Since that day in early March, Johnson-Davis has received services from the agency that provides support services to homeless and runaway youths ages 18-21. It was through Covenant House that she found herself at Red Bulls Arena in Harrison, New Jersey learning how to write a resume, prepare for a job interview and more as part of the New York Red Bulls and Southern New Hampshire University's 3rd annual Vocational Day.
Johnson-Davis was one of about 20 or so Covenant House members who took part in the day-long series of educational and vocational workshops and panel discussions aimed at helping them succeed in the job market. Two clients of The Leaguers, a nonprofit organization based in Newark that helps underserved families, also took part. Participants attended workshops on resume writing and interview skills, as well as presentations by Red Bulls and SNHU staff about continuing education, sales and marketing careers and leveraging LinkedIn and other social media platforms in their job search.
Johnson-Davis said she felt more confident being interviewed for a job after picking up some tips throughout the day.
"I (have) better interviewing skills," she said. "Before, I didn't know what to say when an interviewer asked me a question. Now I know how to get straight to the point when they ask me a question.
A local organization called That Suits You was also on hand to provide a suit or other job interview-appropriate clothing for those who needed it.
The day concluded with a series of real interviews with the club's sales , event marketing and facility management divisions. Two Covenant House members were invited back for a second round of interviews happening this week.
Red Bulls General Manager Marc De Grandpre '96, MBA '00 said the event is important because the team's mission goes beyond playing and winning soccer matches. It also includes improving the lives of people in their community.
"We understand the importance and responsibility of helping the local community and providing opportunities for those to better themselves," de Grandpre said. "Through the efforts of SNHU and all involved in Vocational Day, we were very proud to assist in strengthening the professional skill sets for our neighbors to apply."
Steve Thiel, senior director of strategic partnerships at SNHU, said SNHU's official partnership with the Red Bulls works because both organizations are interested in hosting events like the Vocational Day.
"This is the 3rd year in a row that we've done this event and it's always one of the most special days of the year. Ultimately we're just trying to lend a helping hand to these folks," he said. "We think it's important to collectively pool our resources and influences to help others that need it more than we do. Hosting events like this that we do every year is really a special thing that we get to do."
Covenant House was founded in 1989 and its 30 locations in North America serve more than 50,000 homeless youths annually. In addition to outreach and crisis services, the organization also provides housing, career development, medical and behavioral health and youth advocacy programs, according to the group's website.
Joe Cote is a staff writer at Southern New Hampshire University. Follow him on Twitter @JoeCo2323.
Explore more content like this article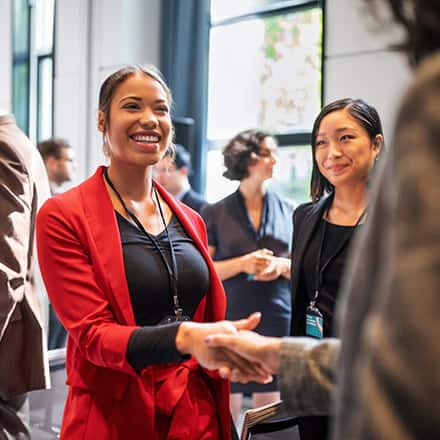 June 04, 2021
The day you receive your diploma from your university is a proud one, marking the culmination of your degree. But, your relationship with the university doesn't have to end there. Alumni are an integral part of a university community and are true advocates for student success.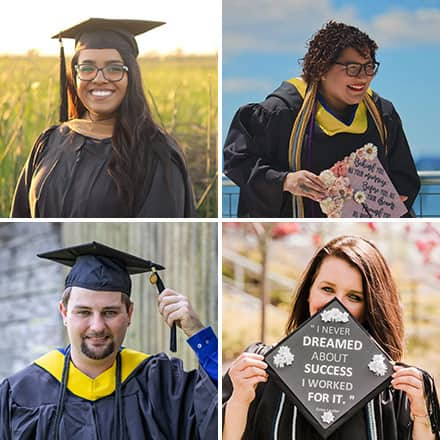 May 10, 2021
Determination has always been a key characteristic of SNHU graduates but never more so than within the 43,000 students who persisted throughout the pandemic in completing their degree programs.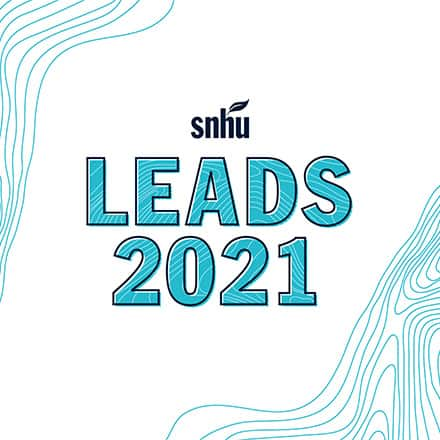 April 22, 2021
SNHU students, staff and alumni worldwide dropped by the 7th annual LEADS Conference earlier this month for personal and professional development that focused on academic achievement, leadership and career advancement.