Women in Information Technology Careers Share Experiences, Advice
When Carrie Heinzmann '17 first went to college in the 1980s to earn an associate degree, she knew she wanted to enter an up-and-coming field. She focused on information technology (IT) careers and started working in the male-dominated field by 1983.
"I started off doing data entry after earning my associate's degree," Heinzmann said. "It was very focused on typing, so there were more women. But as I progressed in that company and I moved toward the programming side of things, it was fewer women than men at that time."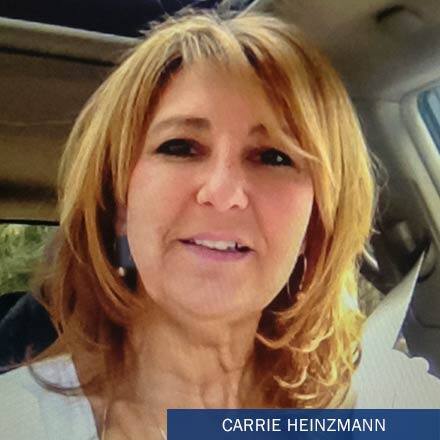 Heinzmann has worked her way up in the IT field ever since. She earned her bachelor's degree from Southern New Hampshire University in 2017 and now works as an implementation specialist for a medical software company. Heinzmann travels to hospitals around the country to install software and train staff to use the program.
Throughout the years, Heinzmann said she's seen IT change both in its technology and in its demographics.
But while more women may be working as programmers and IT specialists today than when Heinzmann first started, the field is still dominated by male workers. According to the National Center for Women in Information Technology (NCWIT), only 26% of professional computing careers were held by women in 2017.
So what is it like being a woman in information technology careers? Heinzmann and two other SNHU alumnae shared their experiences working in IT and their best advice on getting started in the industry.
But to truly understand the reality for women in IT, it's important to first explore the industry itself and the role that women play in this growing field.
The Evolving Information Technology Field
Information technology is a fast-growing field with diverse opportunities for workers with associate, bachelor's and master's degrees.
According to the Bureau of Labor Statistics, computer and information technology jobs are projected to grow 13% from 2016 to 2026, as companies put a greater emphasis on cloud computing, big data and cyber security.
Information technology salary growth is also strong. According to BLS data, the median wage for all computer and IT occupations was $84,580 in 2017.
But despite the occupation's strong growth overall, there are still far fewer women entering the field than men. In 2016, only 19% of computer and information sciences degree recipients were women, according to NCWIT. And while more women than men earn college degrees overall today, the number of women studying computer science has actually fallen since the 1980s despite a growing demand for these skills, according to a 2018 article from WIRED magazine.
The numbers for minority women are even lower. In 2017, only 3% of the computing workforce were African-American women and only 1% were Hispanic women, according to NCWIT.
Still, women working in the field say they believe their employers - and employers across the industry - do care about growing the number of women and minorities in the IT field.
"Being a woman can definitely be challenging in the workforce as there seems to be a misconception that only men can excel and give a company the IT services they require," said Jennifer Hanlon '18, an online trainer for Support.com. "But the workplace culture in my current position is great. They support women in the workforce and you are judged on performance instead of gender."
For women like Hanlon, studying IT can open up a whole new world of job opportunities.
Finding the Right Career
Finding a career in information technology meant renewed hope for the future for Hanlon. She had worked in manufacturing for 17 years, but after developing debilitating fibromyalgia, she needed a career that was adaptable to her medical needs.
"I always had a fascination with computers and how they worked," Hanlon said. "So it seemed a logical transition."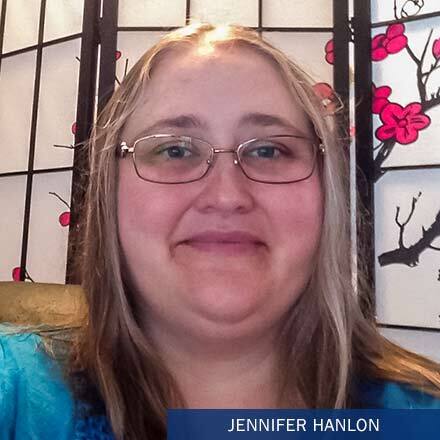 Hanlon said she did experience some challenges when looking for IT jobs. As a woman and a worker over the age of 40, Hanlon said she often saw positions going to younger male workers.
But with the support of the SNHU career advising team, she actively sought IT job listings and streamlined her resume. Hanlon soon found a career with Support.com as a remote service technician in April 2018. Just a few months later, she was promoted to interim trainer and now works to train other remote service technicians online, teaching them how to use diagnostic tools to resolve customer issues with their home network.
"I love being able to teach about technology and help people solve problems," Hanlon said.
Entering the IT field was also a career change for LaTanya Powers '16, who had always dreamed of working in education. But after working in schools as a paraeducator and office assistant, Powers said she knew she needed a change. She'd always loved computers, teaching herself how to use them in her youth and eagerly learning new software as it became available. A career in IT seemed like a natural fit.
She earned a bachelor's degree in information technology in 2011 and spent time exploring various IT jobs, interning at a web design studio and working as an office assistant in an IT department. In 2014, after deciding she wanted to advance her career even further, Powers earned master's degrees in information technology and cyber security from SNHU.
Today, she works as an IT technical assistant for San Bernadino County in California, supporting the county's IT needs with equipment purchases and updates, troubleshooting technology issues and working within a team of IT professionals. One day, she hopes to own her own IT agency, working with small business owners to address their cyber security and technology needs.
Powers said her experience in the IT field has been unique. As an African-American woman and hard of hearing, she is in the minority in her department and in the IT industry. But Powers said that while being a minority does come with its challenges, she believes it's important to bring more women and women of color into the IT field.
"With more diversity kids can see, 'Oh, there's somebody in this field that looks like me,'" Powers said. "I didn't have that when I was growing up."
Getting Started in IT Careers
While there are still fewer women than men working in IT careers, Heinzmann said that she's seen changes in workplace culture and diversity throughout her decades in the industry.
"We have far outlived the male vs. female gender bias," she said. "I am proud to be one of the woman in STEM that has graduated with a bachelor's degree in IT. I am not the only female and it is always a pleasure working with other IT women in any jobs or teams. It's a bond we share."
Succeeding in the IT field goes far beyond gender, Heinzmann said, requiring strong communication, problem-solving and cooperation skills.
"The workplace culture in IT is quite dynamic," she said. "It's very important to work as a team because often times issues can cross over to other IT areas...Communication is vitally important."
If you're interested in getting started in an information technology career, earning a degree is a great first step. An associate degree or bachelor's degree in information technology will explore basic IT principles and ethics in information technology, offer hands-on learning opportunities and give you the skills you need to get started in this growing field.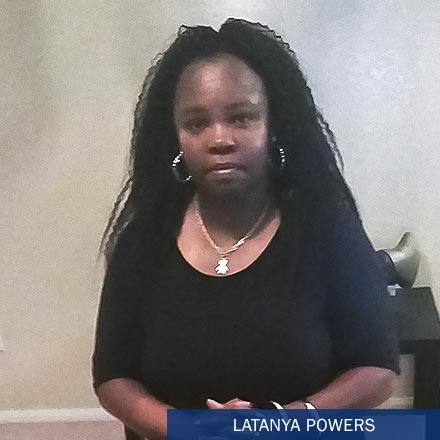 Joining professional organizations, finding a mentor in the field and utilizing the power of networking sites such as LinkedIn is also important for finding work in the field, Powers said.
No matter what IT career goals you have, Heinzmann said that continuing your education and taking advantage of real-world learning opportunities is key to finding your place in IT. After more than 30 years in information technology, Heinzmann said earning her bachelor's degree was the step she needed to find her place.
"Because I had the education, I qualified for so many more opportunities," Heinzmann said. "My education let me find the job that fit me the best. This allowed me to find my dream job. It took me awhile, but I found it."
Explore more content like this article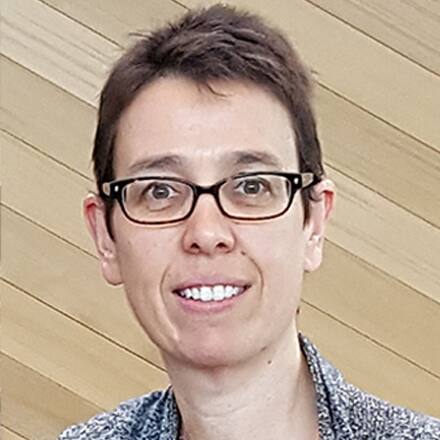 Engineering Professor Dr. Anat Eshed: A Faculty Q&A
March 27, 2020
After basing her career on physics and materials science, Dr. Anat Eshed shifted her focus to cognition and learning. She teaches at SNHU's College of Engineering, Technology, and Aeronautics. She shared her views on teaching and the importance of education as part of our Faculty Spotlight series.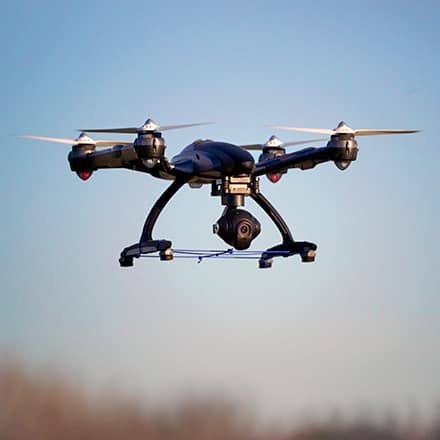 What is a Drone and Do you Need a License to Fly One?
February 20, 2020
Drones can be flown for commercial, public safety or recreational reasons. To become a drone pilot, you must fully understand FAA regulations, operating requirements and procedures for safely flying them. Just as you would need a license to drive a car, you also need a license to fly a drone.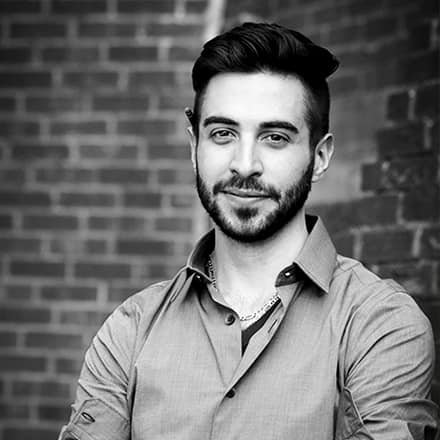 Construction Management Professor Nathaniel St. Jean: A Faculty Q&A
January 31, 2020
Architect and designer Nathaniel St. Jean is among the first professors in SNHU's construction management program, helping to educate a new generation of construction professionals. He shared his thoughts on teaching, the importance of education and more as part of our Faculty Spotlight series.