Atlanta Father and Son have Once-in-a-Lifetime Experience at MLS Cup
Jeremy Silverman has always loved his son. But it has been challenging at times to bond with him – that is, until they discovered Atlanta United soccer. It was through their shared fandom that they received a once-in-a-lifetime experience to attend last season's MLS Cup.
Silverman's son, Reese, was diagnosed with Autism Spectrum Disorder when he was 10 years old. Silverman described Reese, now 15, as the biggest Atlanta United fan on the planet and "the most enthusiastic and positive person I've known in my entire life."
"He has always been a really unique kid in lots of wonderful ways and some challenging," Silverman said.
Silverman got tickets to the MLS All-Star Game presented by Target in August for Reese's birthday. At a fan festival before the match, the pair met Atlanta United defender Miles Robinson and took part in a trivia contest organized by MLS education partner Southern New Hampshire University (SNHU). They answered their question correctly and spun a wheel to determine their prize. Silverman expected a hat or concession gift card. Instead, they won tickets, airfare and lodging at the MLS Cup; an experience Silverman called "incredible."
"It was magic," he said.
VIP Treatment at the MLS CUP
Atlanta United ended the 2018 season with the league's best record, which meant they hosted the championship match against the Portland Timber.
The Silvermans stayed in a hotel downtown and watched the match from on-field seats, a few feet away from where Atlanta United substitute players were jogging and warming up before entering the match.
"I didn't know these tickets existed," Silverman said. "You're literally sitting on the field. It's incredible."
To cap a magic season for the team, as well as the Silvermans, Atlanta United won the match 2-0. But the match experience means even more to Silverman, and especially his son.
Father, Son and Community Connecting
Silverman described Reese as "high functioning." Although he displays some spectrum behaviors, such as lack of eye contact and difficulty reading social cues, he is also sociable and enthusiastic.
"He engages but not in sort of a typical way," Silverman said. Going to Atlanta United matches and watching them during the season has been a tremendous bonding experience for Silverman and his son.
"Sometimes it can be kind of hard as a dad to find things to do that you feel you're connecting," he said. "But being Atlanta United fans, going to those games has been a huge connector for us. It's our thing. It's a thing we do together, and that makes it more special."
Silverman, a member of the board of directors for the Atlanta chapter of Autism Speaks, said his son's experiences at Atlanta United matches showcases the power of acceptance.
"There's great awareness of these issues. Our experience really shows the impact when that really goes to the next level - the true belonging to the community and the impact that can have on a kid," he said. "It was an incredible thing for us. It was a big, big thing for us."
Once-in-a-Lifetime Experience
Silverman said the experience has also shown him Reese's ability to connect with other people, a glimpse of what he's capable of just a few years before becoming an adult himself.
It was at the MLS All-Star game where Atlanta United defender and SNHU student Robinson signaled to SNHU employees he wanted Reese and Silverman to get the grand prize tickets to the MLS Cup. During the championship game four months later, Robinson was warming up and sprinted past the Silvermans. He spotted them and yelled, "I got you those tickets!"
"It goes to the impression that Reese makes on people," Silverman said. "That was a cool moment - one among so many."
Reese thought so, too. Silverman asked him what he wanted to say about the experience.
"He said, 'Tell them it was the best thing in the history of the world.'"
Joe Cote is a staff writer at Southern New Hampshire University. Follow him on Twitter @JoeCo2323.
Explore more content like this article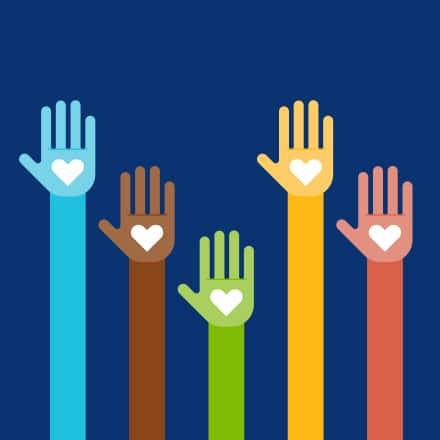 June 21, 2021
SNHU's 2021 Global Days of Service brought attention to a different societal issue each month: hunger, shelter, environmental justice and the pandemic's essential workers. Throughout the four-month-long event, Penmen from across the world shared their stories of service, community and strength.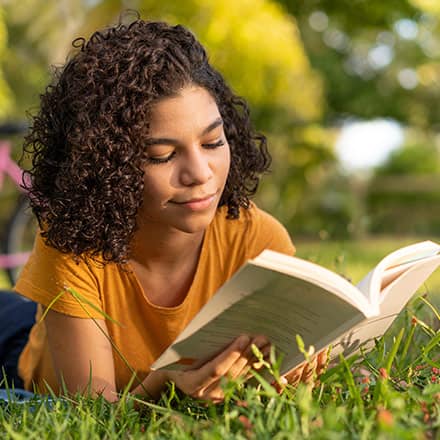 June 18, 2021
If you are searching for book suggestions, look no further: The annual summer reading recommendations have arrived. This year's list features more than 35 selections that span several genres suggested by some of SNHU's academic leaders.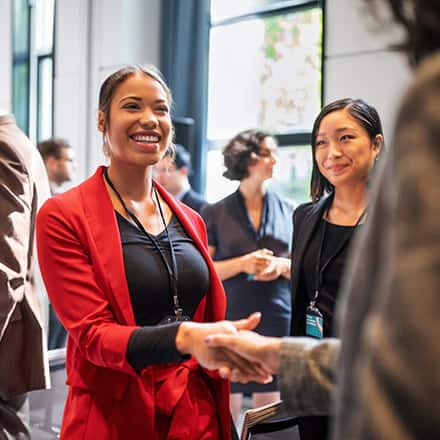 June 04, 2021
The day you receive your diploma from your university is a proud one, marking the culmination of your degree. But, your relationship with the university doesn't have to end there. Alumni are an integral part of a university community and are true advocates for student success.