Tax Instructor Shares 5 Tips on Filing Taxes as a Student
Nearly 155 million Americans are expected to file individual tax returns for 2017, the Internal Revenue Service estimates. This year, tax season officially opened on January 29 and the filing deadline is April 17. Whether you expect to owe money to Uncle Sam or anticipate a hefty return, here are five tips that can resolve whether you need to file your taxes and the various filing options available for you.
Do I need to file a tax return?
Step 1. Determine whether you need to file taxes this year.
Even if you only worked part-time, chances are, you will be among one of the millions of Americans required to file taxes this year. For example, if you are an individual under 65 years old and made at least $10,400 in 2017, you must file taxes. The same applies to married couples of the same age filing jointly who made more than $20,800, according to IRS Publication 17, which also outlines all of the rules and regulations for individuals filing taxes. Different income thresholds apply to seniors older than 65, married individuals filing separately and qualified widows/widowers.
Students might question whether they can be claimed as dependents by their parents, and what effect this might have on their filing status. One test for dependency is whether you are living on your own and providing more than 50% of your own support, according to Jeremy Glines, an instructor of Accounting and Taxation Department at Southern New Hampshire University, and the director of the SNHU Volunteer Income Tax Assistance site (VITA) in Manchester, New Hampshire. Even if you are a dependent, you must file a tax return if your gross income was more than $6,350, if you are single, over 65 and not blind, according to the IRS.
What documents do I need to file taxes?
Step 2. Collect the necessary documents that show your sources of income.
Before you can even think about filing your taxes, you must be sure you have all of the documents that show proof of your earnings - most are issued to you and others you might need to download or collect. If you worked as an employee for a company the most important document you'll need to collect is your W-2 form, said Glines. If you worked more than one job during 2017, you'll need to collect W-2 forms from each of your employers.
W-2 forms are prepared each year by employers and include information such as an employee's total gross earnings, Social Security earnings, Medicare earnings and federal and state taxes withheld from the employee. The purpose of this form is to provide the employee with information that must be included on his or her income tax form, according to Forbes.
But not all employees should assume they are W-2 employees, Glines said. If you were hired as an independent contractor, you'll need to collect a 1099 Form from any of the employers you provided contract work for. Employers must issue forms to anyone they paid more than $600, although employees must report any income they received in 2017 regardless if they received a 1099 form.
"A 1099 Form gives a different picture. As a W-2 employee you may be entitled to salary, health benefits, a 401k or another retirement plan at a cost to your employer," Glines said. "On the flip side, if you are a 1099 employee, the employer hires you as an independent contractor. It is then your responsibility to tell the government that you earned money and pay taxes on the employer and employee side. The advantage is that there are things you can deduct, like mileage, phone and internet, and a portion of your home office space," Glines said, adding that it is important for 1099 contractors to keep good records of their business expenditures.
You are also responsible for other documents aside from your W-2 or your 1099 Forms that report taxable sources of income. These include:
Interest on investments, such as stocks or mutual funds
Bank account interest year-end statements
Student loan interest statement
Pension distributions
Social Security year-end statements
Business income
Unemployment income
Rental property income
What can I itemize on my taxes?
Step 3. Gather documents that may reduce your tax burden.
Glines said you'll also want to collect documents that can be itemized on a tax form, and therefore reduce the amount of taxes you pay, depending upon your income. Some that might be able to be itemized beyond the standard deduction of $6,350 for single taxpayers and $12,700 for married taxpayers filing jointly, according to the IRS. Such documents include:
Proof of child care expenses
Real estate taxes statement
Copies of 2017 mortgage interest statements
Statement of mortgage points paid
Proof of charitable donations
Automobile registrations
Student loan interest
Medical expenses
Qualified business expenses
The biggest misconception that most people make is that they are able to itemize deductions that don't make sense, given the standard deduction the government already gives them, Glines said; however, it is good for filers to bring the documents listed above in case they do qualify for deductions beyond the standard deduction, he said.
What is a 1040 form?
Step 4. Understand which IRS tax documents you need to file with your return.
Identifying which government tax forms you should prepare is a little trickier for some people to discern, but most people preparing individual returns should expect to fill out a 1040 Form or some flavor of it, Glines said. Other similar forms include the 1040EZ, the 1040A. Each of these forms can be downloaded on www.irs.gov, he said. In addition, some filers should expect to fill out and attach other forms if they have deductible expenses.
If you plan to deduct child care expenses, you must fill out and attach a Form 2441 to your 1040 Form for Child and Dependent Care credit.
If you want to take advantage of the American Opportunity and Lifetime Learning Credit, you'll complete Form 8863. According to the IRS, this credit is a tax credit of up to $2,500 of the cost of tuition, fees and course materials paid during the taxable year 2017. Also, 40% of the credit (up to $1,000) is refundable; even if you don't owe any taxes.
If you owned a small business, you might also attach a Schedule C Form, which itemizes profit or loss from a small proprietorship.
If you live in a state that requires you to file state or city income taxes, you must file those as well.
Glines said that all documents and instructions are available on www.irs.gov and the site provides step-by-step instructions about specific forms and who should file them.
Where can you file taxes?
Step 5. Decide how you'll plan to file and understand what resources are available to you.
For some taxpayers, filing on one's own can prove to be daunting, especially if it's being done for the first time, Glines said. You can mail paperwork that you complete yourself to the IRS, file your tax documents using the IRS's Free File electronic filing program, pay for a tax preparer and file through them or even get your taxes prepared and filed for free at an IRS-certified tax assistance site, according to Glines. He added that tax software programs such as TurboTax and commercial tax preparers such as H&R Block Premium can also assist you in preparing and filing your tax returns for a fee. PC World Magazine recently published a review of the top tax preparation software to help consumers weigh the pros and cons of each.
Beginning on February 14, the VITA site at SNHU, which provides service on Tuesdays and Friday afternoons, will offer free tax preparation services to individuals making less than $54,000 who are filing straightforward returns. (It is one of the many VITA centers registered with the IRS across the United States, and Americans can visit https://www.irs.gov/individuals/free-tax-return-preparation-for-you-by-volunteers to find the site nearest to them.) At the SNHU VITA site, accounting students who volunteer each earned an advanced IRS tax certification and all are well-qualified to help individuals file their returns-which gives them great hands-on experience and helps keep dollars in individuals' pockets, said Glines.
"It's a requirement for students in the SNHU accounting program and it's unique-it allows students to work with a diverse population and see tax returns that they wouldn't normally do in the professional ranks, such as (U.S. non-residents) 1040NR Forms," he said.
Even if you are new to filing taxes, starting with the right documents and understanding what resources are available can help you fearlessly face the 2017 tax season.
Krysten Godfrey Maddocks '11 is a writer and marketing/communication professional. Connect with her on LinkedIn.
Explore more content like this article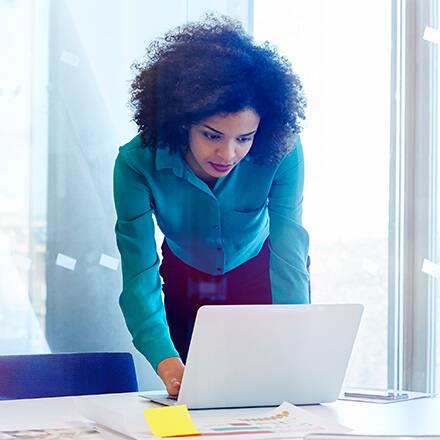 October 05, 2021
A business administration degree is a broad program that prepares you to tackle today's toughest business challenges and contribute to the bottom line of any organization in the areas of accounting, finance, human resources, marketing and more.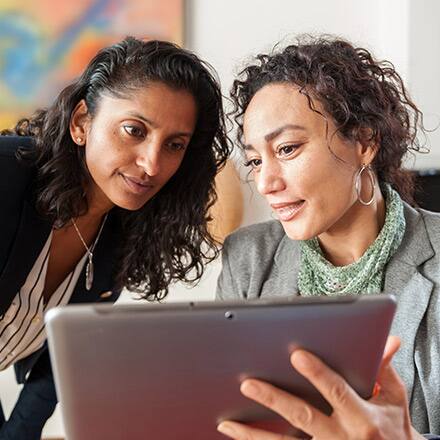 October 01, 2021
You know you want to take your career to the next level, and you're ready to get down to business with a master's degree. Here are 10 reasons why earning an MBA might make sense for you.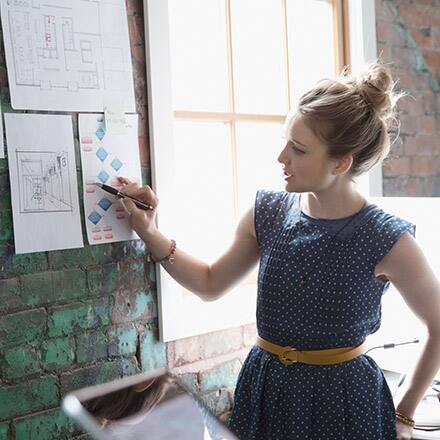 September 24, 2021
Six Sigma is a structured, data-driven strategy to analyze a process, determine where errors occur, then minimize or eliminate those errors. Learn about Six Sigma certification, jobs and more.