Accounting Lead Faculty Mona Stephens: A Faculty Q&A
Following a long career as an auditor and accountant in local government, Mona Stephens found a rewarding career teaching accounting online. Recently we asked her to share her thoughts about teaching, the importance of education and more as part of SNHU's Faculty Spotlight series.
Tell us a little bit about your professional background.
I have 25 years of professional accounting experience. I started my career as a county auditor, then became a payroll supervisor, treasury manager, and finally, the finance and accounting administrator for a regional government.
What led you to academics, and in particular, SNHU?
Years ago, I was recruited to teach part time for a university in my area, so I thought I'd give it a try. I really enjoyed working with students and sharing my passion for accounting with them, so I became an adjunct and have been teaching ever since. I was attracted to SNHU because of its mission and innovative philosophy.
What drew you to this field of study? What keeps you excited about it?
When I started college, I wanted to make sure I would be employable when I graduated, so I started as a business major. One of the first business courses I took was accounting. The course was challenging, the concepts made sense, and my instructor made it fun. He was an adjunct who had his own CPA firm. He shared a lot of his accounting experiences. I knew right then that accounting was for me.
What do you find rewarding in your position as full-time faculty?
Working with students. Our students are inspiring. They have families, different jobs, come from all different backgrounds, and yet they're making time to go to school. Some do it to make a better life for their families, some to set a good example for their children, some do it just for themselves. They all have stories about how they got here and where they want to go. It's an honor to play a small part in their journey.
Can you think of a particularly impactful or eye-opening moment as a faculty member?
I had a 70-year-old student several terms ago who was going to school just for herself. She said she'd always wanted to get a degree, but she'd never had time. So now she was doing it. She had some vision challenges, had never been in an accounting course before, and the work did not come easy to her. But she didn't give up. She kept asking questions, letting me know what was confusing her, what she needed. Most of all, she really wanted to learn. And she did. She was successful in the course. She didn't have to be here, it would have been easy to quit, but this was part of her dream, and she stuck with it.
What advice do you have for students interested in pursuing their accounting degree? How can people stand out in this field?
The accountant role is changing. Accountants need to be more than just technically proficient in accounting. The accountant of the future needs to be intellectually curious, always learning, able to figure out how to solve problems, analyze and visualize data, and effectively communicate with non-accountants. A great way to start is to hone those intellectual curiosity and problem-solving skills. Do research, ask questions, keep searching for the whys and what-ifs, and take advantage of opportunities to learn new technologies. Employees who can demonstrate these skills will stand out.
What, if anything, did you not expect from your career path?
I didn't expect to end up in education full-time and enjoy it so much. I still consider myself an accountant. First, I was an accountant who did auditing, then an accountant who worked in departments managed programs and operations, now I'm an accountant who teaches and hopefully gets others excited about accounting.
What do most people not understand about working in the accounting field?
You don't have to be good at math, but you need to have communication skills. We have technology to do the math. Accounting is really all about problem solving and storytelling. How can we use this data to identify and solve problems? How can we tell the story of the data in a way that makes sense to non-accountants?
How have you found ways to effectively connect with students online?
I like to let students know that I'm a real person, so hopefully, they'll feel comfortable with me. I have a "Meet your instructor – Mona" video that I post in my classes. There are pictures of my pets; I talk about my love of football, that type of thing. I send each student a personal email welcoming them to the class at the beginning of each term and encouraging them to contact me any time.
What do you enjoy doing when you're not working?
I like to hang out with my husband, James, our 2 dogs, and 6 cats. During football season, it's all about the Seattle Seahawks. (Go Hawks!) I play in several fantasy sports leagues during the year. And I'm studying Data Analytics here at SNHU.
What is one (or two) books every student in the accounting program should read?
Their textbooks. Really! Actively read those texts. Work through the examples, figure out where all the numbers, steps, procedures came from and why they make sense. Use the textbooks as workbooks and study guides.
After that, read accounting periodicals and newsletters – the Journal of Accountancy, Accounting Today, Strategic Finance, etc. Professionals are keeping up to date through professional accounting publications, so students should too.
And if a student is interested in forensic accounting, read Sherlock Holmes. Sherlock Holmes is universally thought of as a pioneer in forensics.
Why is education important to society as well as to you personally?
Education is important because it facilitates learning, and learning helps us grow as people.
Joe Cote is a staff writer at Southern New Hampshire University. Follow him on Twitter @JoeCo2323.
Explore more content like this article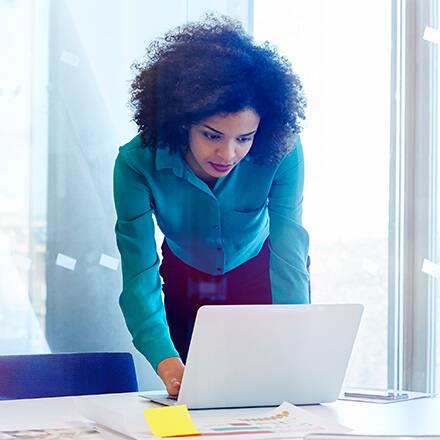 October 05, 2021
A business administration degree is a broad program that prepares you to tackle today's toughest business challenges and contribute to the bottom line of any organization in the areas of accounting, finance, human resources, marketing and more.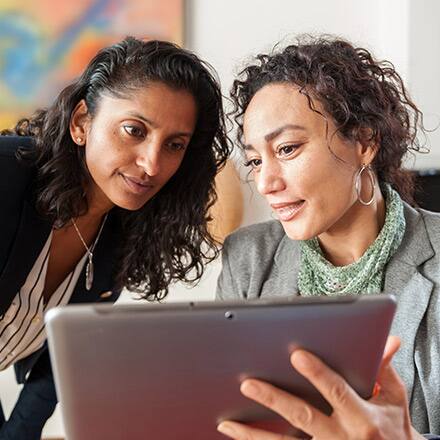 October 01, 2021
You know you want to take your career to the next level, and you're ready to get down to business with a master's degree. Here are 10 reasons why earning an MBA might make sense for you.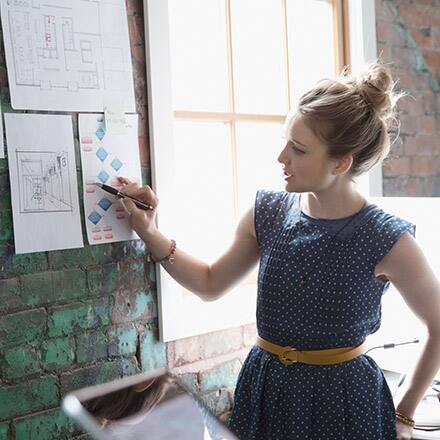 September 24, 2021
Six Sigma is a structured, data-driven strategy to analyze a process, determine where errors occur, then minimize or eliminate those errors. Learn about Six Sigma certification, jobs and more.