Sport Management Faculty Dr. Michael Newhouse-Bailey: A Faculty Q&A
Dr. Michael Newhouse-Bailey launched his career in sports management as an intern at a small Midwest university and later at a Division I school in New York. He's now an associate dean of business at Southern New Hampshire University and we recently asked him to share his thoughts about teaching, the importance of education and more as part of SNHU's Faculty Spotlight series.
Tell us a little bit about your professional background.
My professional background is primarily in intercollegiate athletics communications. Prior to going back to school to earn my Ph.D. in sport management, I worked for a small Division I school in New York. I oversaw a handful of sports and was a producer for a local television show we recorded on campus.
What led you to academics, and in particular, SNHU?
Ever since I was in high school, I wanted to teach in some sort of capacity. After beginning my journey in intercollegiate athletics, I decided I wanted to have a positive impact on a larger group of individuals and thought I could achieve that in the higher education setting. I began teaching as an adjunct instructor at SNHU while I completed my doctorate. I fell in love with the values and culture of SNHU and jumped at the opportunity to work at SNHU in a full-time capacity.
What drew you to this field of study? What keeps you excited about it?
Sport was always a huge part of my life growing up as I played tennis and enjoyed going to a lot of baseball games at the Houston Astrodome. As I grew up, I realized what a profound sport has on people and knew it was something I wanted to be a part of. Sport is often described as a universal language, and it can speak to people no matter where you are from or what your background is. Its impact to shape society and provide a sense of connection to communities is what keeps me excited about this field. That and the growth of esports and its ability to connect to a new group of individuals that would otherwise not participate.
What do you find rewarding in your position as full-time faculty?
I get to have a positive impact on the learner and our adjunct faculty. Being able to connect with adjunct faculty members, learn from them, and help them succeed has been very rewarding.
Can you think of a particularly impactful or eye-opening moment as a faculty member?
The first time I met a student in person prior at commencement. It was amazing to see this student complete her journey at SNHU by crossing the stage and shaking hands with President (Paul) LeBlanc. It meant a lot to meet her in person and hear what SNHU meant to her from her perspective.
What advice do you have for students interested in pursuing their sport management degree? How can people stand out in this field?
My biggest piece of advice to students in sport management is to get involved early and often. Students need to build their resume at an early point in their academic career and grow their professional network. One way to stand out is to effectively leverage your professional network. If students don't keep their professional network informed about where they are on their journey, it is hard for the network to provide the needed support.
What, if anything, did you not expect from your career path?
My first job in intercollegiate athletics was an internship opportunity I didn't even apply for. I got a call from a small Division I university in the Midwest, asking if I was interested in interviewing for a full-time internship position. I quickly learned that you need to be willing to jump at opportunities in this field when you get the chance. I drove over two hours the next day for an interview, got the job, and started my journey in sport.
What do most people not understand about working in the sport management field?
When they say "other duties as assigned" in the job description, they mean it. A huge part of working in this field is event management and ensuring that customers have a positive experience. This leads to a lot of problem-solving and doing a lot of work that isn't very glamorous. I have had to dress up as our mascot in a pinch, run statistics during timeouts to members of the media, troubleshoot networking setups, and many other tasks. It is honestly one of the reasons that this field is such a fun and rewarding field to work in.
How have you found ways to effectively connect with students online?
I find that using the video note tool is an effective way to connect with the students in my courses. There is value in them seeing that I am a real person who is there to support their journey at SNHU. I will also share personal anecdotes from my time working in sport and from my day-to-day life as a husband and father.
What do you enjoy doing when you're not working?
I enjoy playing board games, reading comic books and running. I have been known to attend a comic book convention or two and love spending time with my wife and two kids.
What is one (or two) books every student in the sport management program should read?
"Essex County" by Jeff Lemire – This is a graphic novel, comprised of three books, that does an amazing job detailing the importance of sport to local communities. This is particularly seen in the second book entitled "Ghost Stories." This is not a sports-based graphic novel, but through Lemire's stories it is apparent how important hockey is to the identities of many people in this book and the community itself. It features some pretty heavy themes related to grief and redemption but is a great read that demonstrates the role sport can play in small communities.
"Open" by Andre Agassi – What I enjoyed most about Agassi's autobiography, besides being a big tennis fan, was that it detailed important themes from the youth to the professional level. It is easy to focus on one aspect of sport, but it is important for sport managers to understand how sport impacts people on the youth level, the interscholastic level, and the professional level.
Why is education important to society as well as to you personally?
Education is one of the most effective ways to transform lives and have a positive impact on future generations. As a father, I want to make sure that I am proud of the difference that I made and the impact I had on the world my kids grow up in. While it is easy to focus on the fun elements of sport, it has historically played an integral role in societal change. It is important to me that learners understand what a profound impact sport can have on people and how it can be leveraged to continue to make improvements on a global scale.
Joe Cote is a staff writer at Southern New Hampshire University. Follow him on Twitter @JoeCo2323.
Explore more content like this article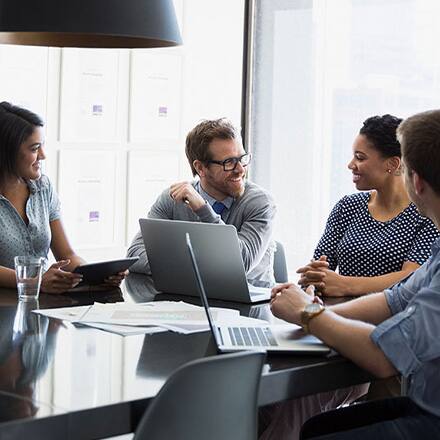 October 20, 2021
Today's MBA programs provide plenty of options to focus on particular aspects of business in either a specialization or concentration - giving you a competitive edge in today's job market.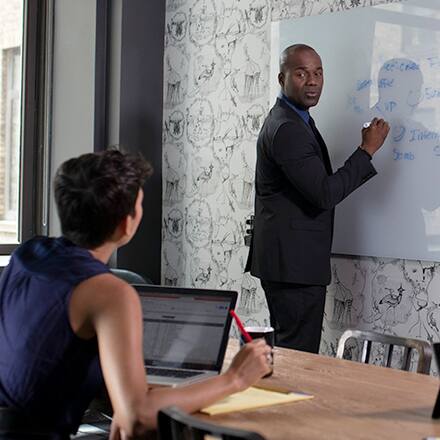 October 19, 2021
An MBA – or Master of Business Administration – is a graduate-level business degree designed to give professionals the critical knowledge they need to step into management and leadership roles in companies.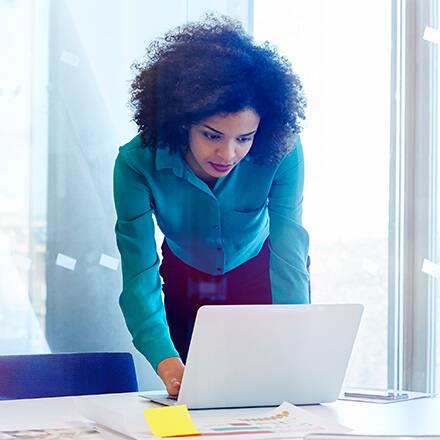 October 05, 2021
A business administration degree is a broad program that prepares you to tackle today's toughest business challenges and contribute to the bottom line of any organization in the areas of accounting, finance, human resources, marketing and more.