3 Tips for Working Remotely
Working from a home office is more common today than ever before. Whether the transition was thoughtfully planned or executed on short notice, many have learned to thrive while working remotely. Southern New Hampshire University (SNHU) has remote employees across the United States, 5 of whom recently shared how they work from a home office and stay engaged. They each had their own take on how to successfully work remotely but they had some commonalities, too. If you're new to remote work or hoping to land a position working from a remote location, consider these practical tips to foster career success:
1. Have a Plan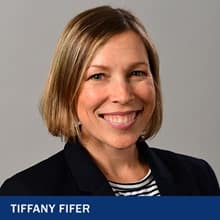 For Tiffany Fifer '00 '02G, SNHU's director of online engagement, it's all about a plan. Throughout the past 2 years, she routinely starts her workday early and creates a schedule for the day that takes her from start time through breaks, a midday meal and right into end time. The plan creates space for her to focus and also shift between projects as needed.
Associate Dean Dr. Jessica Rogers draws on nearly a dozen years of remote experience. She recommends finding a routine and sticking with it. "I plan everything. I have time allotted for getting my son off to school, working out, then I begin work," Rogers said. "This works for me but may not work for you. This requires a very early start to my day." Keeping a schedule, she said, helps set expectations on the work front and with your family.
A regional director for military initiatives with 7 years of remote experience, Dr. Kendra Thomas believes an organized schedule "gives you clear direction and goals for the day," Having well-defined goals can provide you with a greater sense of accomplishment when your day is complete. Thomas also suggests syncing personal and professional calendars to maximize efficiency in keeping your day organized.
2. Practice Self-Care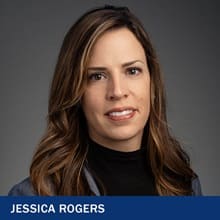 As a regional director of SNHU's Academic Alliances team, Kurt Tautenhan has 5 years of remote work to his credit. He recommends self-care as a way to be your best self. "I like to take walks/runs or hit the gym during my breaks," Tautenhan said. He also suggests keeping an eye on your beverage intake. Experience has shown him how easy it is to pour another cup of coffee rather than staying hydrated with water throughout the day, too
Rogers said some may experience increased pressure to always be online while remote. Many may feel the need to not miss an email or instant message. She said she used to carry her laptop with her everywhere, "I did not want anyone thinking I was out by my pool, still sleeping, or running errands during work time. This added so much unnecessary stress," Rogers said. "Know it is okay if you are away from your laptop or office for a coffee refill, to grab lunch from the kitchen, or take a bio break."
Don't forget to take breaks, said Faryal Humkar, a career advisor and adjunct faculty, with 6 years of remote experience. She said it's easy to get into the flow of your work and forget to take a few moments to yourself. Scheduling breaks and lunch on your Outlook calendar can be good reminders to stop and recharge your batteries. She recommends going outside on breaks to stretch and replenish your Vitamin D.
3. Find the Right Workspace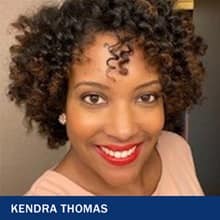 While remote work can be done anywhere, it's important to think about your actual workspace. Thomas said having a desk and chair can make a big difference, but your overall work environment is also important to consider. "Try to find a quiet space where people (partner, children, roommates, etc.) cannot walk behind you," she said. "This can appear unprofessional during an office meeting."
Rogers said changing locations throughout the house can send mixed messages to others who may be home. It also helps to distinguish between family space and work space. "It sends the wrong message to my family, who are engaging with me in a 'family space,' and I am not giving them my full attention," she said. "Now, they know if I am in my office I am working and this is 'work time.' If you do not make that distinction, it is unfair to your family."
You can thrive in a remote environment. By focusing on the fundamentals: having a daily plan, practicing self-care, and finding the right space, you are creating the capacity for success.
Dr. Shanita Williams has been focused on the employee experience for the last 10 years. She is currently the associate vice president of Talent Engagement and Inclusion within the Human Resources department. In her role, she collaborates with leaders across the university to drive employee engagement and ensure that inclusion is embedded in all of our talent strategies, initiatives and programs. Her area of expertise includes: Emotional Intelligence (EQ), DiSC, Limiting Beliefs, Change Management, Coaching, and Feedback. Williams earned her Doctorate in Educational Leadership, where her research focused on the lived experiences of working mothers as students.
Explore more content like this article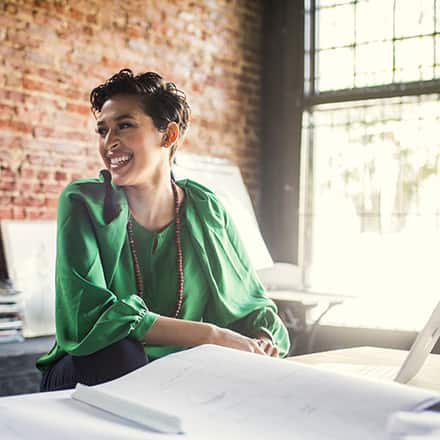 October 08, 2021
In today's evolving job market, having a bachelor's degree is a key credential to start and grow a career across many fields. But what jobs can you get with a bachelor's degree? We've compiled a list of potential bachelor's degree jobs in social sciences, liberal arts, science and technology.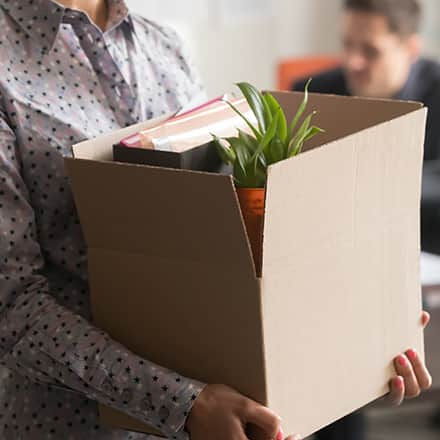 September 16, 2021
Deciding to leave a job is a tough decision. We spend roughly half of our waking hours each week at work. The time, energy – and often heart – we put into earning a living is considerable. Having a stable job is crucial. So, how can you know when it's time to leave?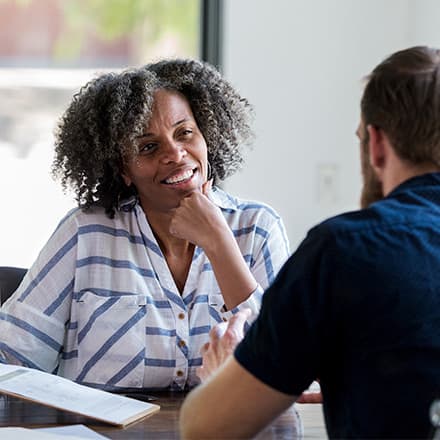 June 03, 2021
To get your ideal position with a company you admire, you have considerations to address before, during and after the job interview. Here are some tips on how to succeed at a job interview, common questions employers might ask you and ideas on what to ask them in return.