New Apprenticeship Program Offers Students Experiential Learning
Amanda Menke '19 knew she wanted industry experience before graduating with a BA in Communication with a concentration in Public Relations, but she couldn't fit an internship into her schedule. So, when she received an email about a digital marketing apprenticeship program, she decided to give it a try.
Through GenM, a new partner of Southern New Hampshire University (SNHU), Menke landed a virtual apprenticeship with a digital marketing professional in an area she wanted to explore. Now, she's one of the 40,000 students trained by GenM worldwide.
Coupling Education with Experience
GenM's co-founder, Davide Panzeri, first recognized a need for this startup when he was reviewing job applications from students. "We had all these applicants, but none of them were quite qualified for the job," he said.
Panzeri strived to help close this experience gap nearly two years ago when he established GenM. Through free mini-classes and an online apprenticeship program, the organization seeks to prepare students for a career in the digital marketing field.
"We are partnering with GenM to provide our non-traditional online students with creative ways to gain experience," Charise Wilson, an early engagement partner with SNHU's Career Services, said. "... These positions allow students to network with industry professionals and to gain 'real world' work experience."
This experience won't only look good on a resume. It will also allow students to explore career paths and give them a talking point for job interviews, according to Wilson.
Working in career services, Wilson knows the value of coupling education with relevant experience. "We live in a competitive workforce and employers want to see a combination of experience and education from applicants," she said. "Our students can gain a more competitive advantage by gaining experience and making connections while they are pursuing their degrees."
1:1 Connections Between Students and Professionals
At 10 hours a week for three months, students interested in digital marketing and liberal arts have the opportunity to learn one-on-one from someone working in the field. Plus, they have a say in who they'd like to work with and what skills they'd like to develop.
When Menke was searching for an apprenticeship, she was most interested in social media marketing. While browsing through her options, she found Caz Wilson, a business owner with a dozen years of digital marketing experience.
After they connected and established a mutual interest, Caz Wilson offered Menke an apprenticeship at her business, Social Kitchen Media. Menke was particularly excited because she liked Social Kitchen Media's mission of growing businesses through social media. She also admired Caz Wilson's passion for promoting female entrepreneurship.
"This was a very good fit," Menke said.
These days, Caz Wilson hasn't had time to oversee Social Kitchen Media's Facebook and Instagram accounts because she's so client-focused. That's where her idea of bringing on an apprentice came into play.
During her apprenticeship, Menke learned about social media practices such as strategies, analytics, hashtags and grid patterns while she managed the company's social media accounts.
Though she lives in New York, and Social Kitchen Media is located in Nevada, the distance was not an issue. Menke enjoyed the hands-on learning and the self-motivation she developed through working in a remote environment.
"I wasn't used to doing a remote position, but we built a great working relationship," Menke said. Instead of meeting face-to-face, they could use video chat and messaging applications to communicate.
Adding another commitment to her schedule was an adjustment, but Menke was able to maintain her classwork, job and social life while completing her apprenticeship. "It's really all about time management skills," Menke said. She was given tasks ahead of time and settled into a routine.
Whenever she needed motivation, she repeated her mantra: "This will be worth it. You're gaining experience. You can do this!"
And she did. "Amanda was an awesome apprentice," Caz Wilson said. "She delivered everything on time and to a very high standard."
Menke made such an impact that she was asked to stay when her apprenticeship came to an end. "Since we worked so well in our apprenticeship together, I was offered a part-time position as a freelance social media coordinator, which I was thrilled about," she said.
When matches click like this, GenM recommends that business owners offer their apprentice a job, refer them to a colleague or write them a letter of recommendation.
An Alternate Internship Experience for the Busy Student
It's not always possible for students to allocate time to a traditional internship, especially when they're already juggling school, work and family. With GenM's online apprenticeship program, they have the opportunity to gain the hands-on experience internships offer, but on their schedule.
"Our apprenticeships… are kind of the kryptonite of internships," Panzeri said. "Students decide which hours they work, who they match with (and) they have a say in what kind of path they work on."
As one of the first SNHU students to complete an apprenticeship, Menke recommends GenM to others, especially those in need of a flexible experience. "It's also great for people who have pretty busy schedules. People who can't just drop everything to go to an internship," she said.
Menke also took advantage of a few online training courses through GenM, including Business Basics, Marketing Basics and Branding. She completed them because she wanted to stay up-to-date and learn as much as she can. "Communication is an ever-changing industry which, in my opinion, makes it so fresh and different," she said.
The Future of GenM
The digital marketing industry is not the only thing that's ever-evolving. Panzeri and the GenM team is committed to continually advancing their organization and already have a few plans in the works.
Soon, GenM will have an online platform for professionals and apprentices to use for assignments. At the end of the apprenticeship, the platform will serve as a portfolio of their work.
A scholarship program is also going to be introduced, according to Panzeri. Set up like a rewards system, the more apprenticeships a student completes, the more opportunities they will have to earn a $5,000 scholarship. After each apprenticeship, students will also earn rewards such as resume and cover letter reviews.
Menke's apprenticeship with GenM enhanced her educational experience at SNHU, where experiential learning opportunities are expanding. It allowed her to put what she was studying to practice and helped her emerge in the communication field.
"I would 100% recommend this program to other students," Menke said. "Especially if they're looking to dabble in what they're going to school for, just to see if that's what they really enjoy doing. Since it's a free program and there are so many options of business owners to work with, it's a great way to gain experience and learn a ton from someone in the industry."
Rebecca LeBoeuf '18 is a staff writer at Southern New Hampshire University. Connect with her on LinkedIn.
Explore more content like this article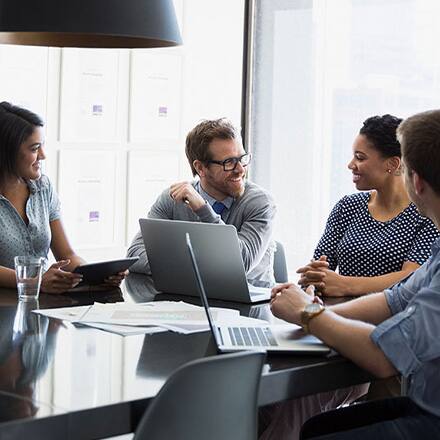 October 20, 2021
Today's MBA programs provide plenty of options to focus on particular aspects of business in either a specialization or concentration - giving you a competitive edge in today's job market.
October 20, 2021
Interested in starting a new job or advancing in your current field? An Associate of Arts (AA) degree can give you the broad-based education and in-demand career skills you need to reach your goals. Learn more about earning an AA degree and what you can do with one.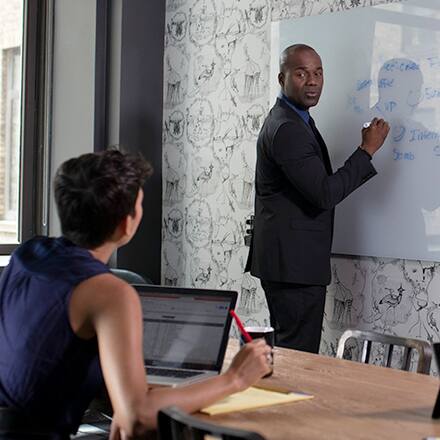 October 19, 2021
An MBA – or Master of Business Administration – is a graduate-level business degree designed to give professionals the critical knowledge they need to step into management and leadership roles in companies.