Learn Digital Marketing Online
$330/credit (120 total credits)
Transfer up to 90 credits
$135,030 median salary for marketing managers1
No application fee or SAT/ACT scores
Program accredited by ACBSP
Prepare for leading industry-recognized certifications
Digital Marketing Degree Online Program Overview
Establish and enhance brand identity when you adopt techniques and technologies that have revolutionized the marketing industry.
When you earn your online Bachelor of Science (BS) in Marketing with a concentration in Digital Marketing at SNHU, you develop the tools to master the mobile environment, specialize in social media and evaluate the metrics that lead to stronger campaigns.
Targeted strategies, pay-per-click advertising and optimized copy let marketers reach the right customers for their products and services, and data-driven results create opportunities to fine-tune marketing plans even more.
Digital marketing isn't about getting your advertisements in front of everyone. It's about targeting a niche audience that's most interested in your product or service. Through your specialized online degree, you'll learn digital marketing strategies in a simulated environment that primes you for a modern business career.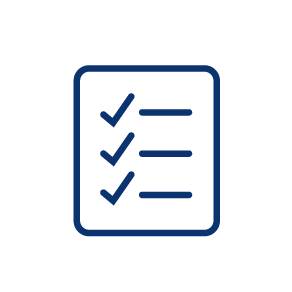 What You'll Learn
Internal and external marketing strategies
Marketing plan development
How to use digital marketing strategies and analytics to promote brand awareness
How to use data to determine product position
Effective communication skills
Legal and ethical principles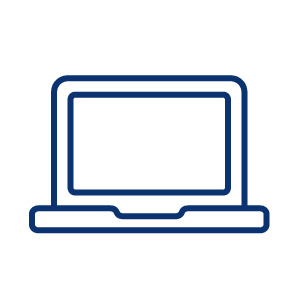 How You'll Learn
At SNHU, you'll get support from day 1 to graduation and beyond. And with no set class times, 24/7 access to the online classroom, and helpful learning resources along the way, you'll have everything you need to reach your goals.
Career Outlook
Business and technology are changing rapidly. It's crucial to stay on top of them so your organization doesn't fall behind.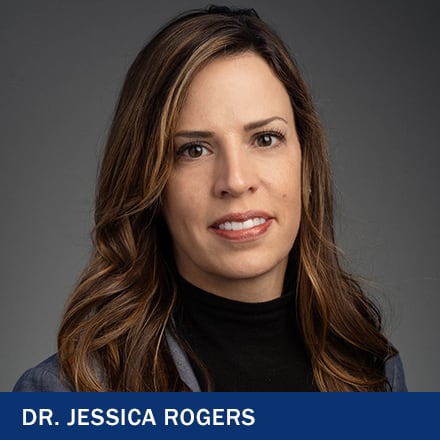 "Staying ahead of the competition has never been more important," said Dr. Jessica Rogers, senior associate dean of marketing programs at Southern New Hampshire University and author of "The Digital Marketing Landscape: Creating a Synergistic Consumer Experience." "The landscape for businesses is changing so rapidly, that it has become a key strategy to look at competitors and best practices to help inform your own digital strategy."
And that's why earning your digital marketing degree online can help you jump into the action. The largest employers of marketing managers in 2021 were:1
Professional, scientific and technical services
Management of companies and enterprises
Finance and insurance
Manufacturing
Wholesale trade
The median annual wages for marketing managers in those industries were among the highest in the field.1 Additionally, the job growth rate and salary potential remain strong in the marketing field overall.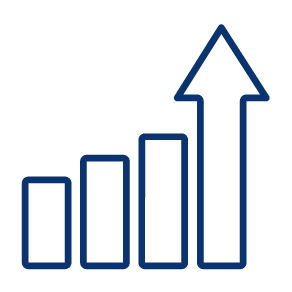 Job Growth
Through 2031, marketing managers may expect to see 10% job growth – faster than the average for all occupations. That could add up to over 30,000 new jobs in the field.1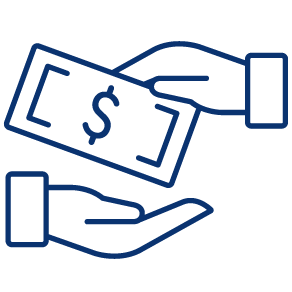 Salary
The median annual wages for marketing managers in 2021 was $135,030.1 Advertising and promotions managers had a median annual salary of $127,150.1
Whether you're just entering the field or looking to move up, SNHU Career counselors can help you build your resume so you can position yourself better in the job market. And as a bonus, alumni get the added benefit of our career services forever, so we can work with you to help you get the job you want during each job search over the length of your career.
Start Your Journey Towards an Online Digital Marketing Degree Concentration
Why SNHU For Your Digital Marketing Degree
Flexible
With no set class meeting times, you can learn on your schedule and access online course materials 24/7.
Affordable
As part of our mission to make higher education more accessible, we're committed to keeping our tuition rates low. In fact, we offer some of the lowest online tuition rates in the nation.
Prior coursework could also help you save time and money. SNHU's transfer policy allows you to transfer up to 90 credits toward your bachelor's degree and 45 credits for an associate degree from your previous institutions—that means you could save up to 75% off the cost of tuition. You could also save time and money by getting college credit for previous work experience, or by taking advantage of military discounts and employer tuition assistance if available to you.
Respected
Founded in 1932, Southern New Hampshire University is a private, nonprofit institution with over 160,000 graduates across the country. SNHU is accredited by the New England Commission of Higher Education (NECHE), a regional accreditor, which advocates for institutional improvement and public assurance of quality.
Recently, SNHU has been nationally recognized for leading the way toward more innovative, affordable and achievable education:
U.S. News & World Report named SNHU the 2021 Most Innovative University in the North and one of the nation's "Best Regional Universities"
Awarded the 21st Century Distance Learning Award for Excellence in Online Technology by The United States Distance Learning Association (USDLA)
A $1 million grant from Google.org to explore soft skills assessments for high-need youth
Network
At Southern New Hampshire University, you'll have access to a powerful network of more than 300,000 students, alumni and staff that can help support you long after graduation. Our instructors offer relevant, real-world expertise to help you understand and navigate the field. Plus, with our growing, nationwide alumni network, you'll have the potential to tap into a number of internship and career opportunities.
93.6% of online students would recommend SNHU (according to a 2022 survey with 17,000+ respondents). Discover why SNHU may be right for you.
Expanding access to quality higher education means removing the barriers that may stand between you and your degree. That's why you can apply at any time and get a decision within days of submitting all required materials:
Completed free undergraduate application
Prior transcripts, which we can retrieve at no cost to you
Test scores are not required as part of your application
Acceptance decisions are made on a rolling basis throughout the year for our 6 (8-week) undergraduate terms.
If you're ready to apply, follow these simple steps to get the process going:
If you have questions or need help filling out your application, call 1.888.387.0861 or email enroll@snhu.edu.
Dig Deep into Digital Marketing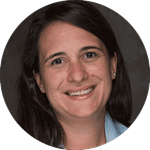 Meleena Eaton, associate dean
"SNHU's digital marketing degree offers students the opportunity to dig deep into the quickly changing landscape of digital marketing while also gaining a strong understanding of key marketing tenants – like consumer behavior and brand management – that apply regardless of channel."
Courses & Curriculum
Whether you're seeking to stand out by developing targeted mobile strategies or you want to learn how to analyze the results of your online efforts, our specialized digital marketing degree can help you build your brand and promote your products to the audience that needs them most.
"Email, website, display ads, social media… There are many platforms in digital marketing," said Marcio Moerbeck, adjunct faculty at SNHU. "Brand building, engagement, thought leadership... As students get to understand digital marketing, they see it's more than only social media."
Digital Marketing Courses
Your digital marketing courses will expose you to the latest methods of capturing attention online. Courses may include:
Mobile Marketing: Analyze mobile channels available to companies and how companies are using mobile as part of their marketing strategies.
SEO vs. SEM: Understand the difference between organic and paid leads and traffic through the study of search engine optimization (SEO) and search engine marketing (SEM).
Digital Advertising: Examine the different types of digital and online advertising, including search-advertising strategies, social media marketing and inbound marketing.
Digital Analytics: Explore online advertising metrics, social media analytics and other approaches to digital marketing measurement.
Capstone Course
You'll finish your program with the Strategic Marketing Planning capstone course. Here, you have the chance to show your understanding of marketing principles to solve specific company problems – and you may even want to show your work in job interviews. You'll be able to pursue experiential-learning opportunities or internships as part of this required coursework to enhance hands-on and real-world scenario-based learning. With the skills you learn form these experiences, you'll be able to talk to employers about what you've learned in classes or show projects that you've worked on.
Electives
Our digital marketing degree online has 15 credits of free electives. This area of your requirements is important if you have credits to transfer that don't fit your program, if you want to take a few more marketing classes or if you'd like to add a complementary minor to your degree.
Advanced Studies
If you find success with your online digital marketing courses and would like to continue your education, SNHU offers an MS in Marketing with a concentration in Digital Marketing – which your bachelor's sets you up well for.
Curriculum Requirements & Resources
Business Core
Business programs require learners to complete the Business core program, which includes a variety of business-specific courses. This program focuses on 10 core competencies to prepare you for success wherever you go.
General Education
All undergraduate students are required to take general education courses, which are part of SNHU's newly redesigned program, The Commons. The goal of The Commons' curriculum is to empower you with some of the most in-demand skills, so you can succeed not only in your academic career, but in your personal and professional life too.
Technology Resources
We provide cloud-based virtual environments in some courses to give you access to the technology you need for your degree – and your career. Learn more about our virtual environments.
Earn Math Credits
Save time and tuition with our Pathways to Math Success assessments. Depending on your scores, you could earn up to 12 math credits – the equivalent of 4 courses – toward your degree for less than $50 per assessment. For additional information, or to register for a Pathways to Math Success assessment, contact your admission counselor or academic advisor today.
List of Courses
Courses May Include
BS in Marketing Digital Marketing Online
MKT 225
Digital Marketing
In this course students will be introduced to the different types of digital marketing channels and business functions using digital marketing technology and tools. Topics will focus on earned, paid, and owned media and the intersection of the three. The course will also emphasize development of a digital marketing strategy and its impact on the business.
MKT 270
Professional Selling
Selling is a real life skill that everyone uses every day no matter what the profession. We sell our personal brand to employers; our ideas to family members, friends and co-workers; and as sales professionals, we sell products and services to consumers and business customers. In this course, students will gain foundational knowledge of the sales process, its relationship to marketing, and develop skills necessary to succeed in professional selling. Students will explore inside and outside sales in varying organizational environments. Through authentic scenarios, students will analyze customer needs to develop value-added relationships and generate revenue for an organization.
MKT 311
Mobile Marketing
Explore mobile marketing channels and gain exposure to the different mobile strategies companies are using. Analyze the different mobile channels available to companies and how companies are using mobile strategies as part of their marketing strategies.
MKT 315
SEO vs. SEM
Explore Search Engine Optimization (SEO) and Search Engine Marketing (SEM) strategies with a specific focus on understanding the difference between organic and paid leads and traffic. Gain familiarity with web analytics services such as Google Analytics.
MKT 335
Digital Advertising
Examine the digital advertising landscape with a focus on the different types of digital and online advertising, including search-advertising strategies, social media marketing, and inbound marketing.
MKT 345
Consumer Behavior
This course explores the behavior that consumers display in searching, purchasing, using,evaluating and disposing of products.
MKT 400
Strategic Brand Management
Examine the importance of a company's brand with a focus on the approaches to building, maintaining, growing, and salvaging a brand.
MKT 432
Strategic Marketing Planning (Capstone)
This is the capstone course of the undergraduate marketing curriculum. It focuses primarily on the decisions required of marketing executives as they seek to develop, implement and control integrated marketing programs. Students will be asked to apply their understanding of marketing principles covered in other marketing courses to solve specific company problems. Topics include a diversity of product, market and industry environments. Writing Intensive Course.
Total Credits: 120
Minimum Hardware Requirements
| Component Type | PC (Windows OS) | Apple (Mac OS) |
| --- | --- | --- |
| Operating System | Currently supported operating system from Microsoft. | Currently supported operating system from Apple. |
| Memory (RAM) | 8GB or higher | 8GB or higher |
| Hard Drive | 100GB or higher | 100GB or higher |
| Antivirus Software | Required for campus students. Strongly recommended for online students. | Required for campus students. Strongly recommended for online students. |
| SNHU Purchase Programs | | |
| Internet/ Bandwidth | 5 Mbps Download, 1 Mbps Upload and less than 100 ms Latency | 5 Mbps Download, 1 Mbps Upload and less than 100 ms Latency |
Notes:
Laptop or desktop?  Whichever you choose depends on your personal preference and work style, though laptops tend to offer more flexibility.
Note:  Chromebooks (Chrome OS) and iPads (iOS) do not meet the minimum requirements for coursework at SNHU. These offer limited functionality and do not work with some course technologies. They are not acceptable as the only device you use for coursework. While these devices are convenient and may be used for some course functions, they cannot be your primary device. SNHU does, however, have an affordable laptop option that it recommends: Dell Latitude 3301 with Windows 10.
Office 365 Pro Plus is available free of charge to all SNHU students and faculty. The Office suite will remain free while you are a student at SNHU. Upon graduation you may convert to a paid subscription if you wish. Terms subject to change at Microsoft's discretion. Review system requirements for Microsoft 365 plans for business, education and government.
Antivirus software: Check with your ISP as they may offer antivirus software free of charge to subscribers.
University Accreditation
Southern New Hampshire University is a private, nonprofit institution accredited by the New England Commission of Higher Education (NECHE) as well as several other accrediting bodies.
Tuition & Fees
As a private, nonprofit university, we're committed to making college more accessible by making it more affordable. That's why we offer some of the lowest online tuition rates in the nation.
We also offer financial aid packages to those who qualify, plus a 30% tuition discount for U.S. service members, both full and part time, and the spouses of those on active duty.
| Online Undergraduate Programs | Per Course | Per Credit Hour | Annual Cost for 30 credits |
| --- | --- | --- | --- |
| Degree/Certificates | $990 | $330 | $9,900 |
| Degree/Certificates (U.S. service members, both full and part time, and the spouses of those on active duty)* | $693 | $231 | $6,930 |
Tuition Rates are subject to change and are reviewed annually. *Note: students receiving this rate are not eligible for additional discounts.
Additional Costs No Application Fee, Course Materials ($ varies by course)
Frequently Asked Questions
Which degree is best for digital marketing?
For a career in digital marketing, you'll want to earn a degree that gives you a strong marketing background to understand the industry. But you'll also want to take courses specifically in digital marketing to gain the skills needed for today's online world.
That's why SNHU offers an online Bachelor of Science (BS) in Marketing with a concentration in Digital Marketing.
You'll be well prepared for the job market through the classes in this program – which also includes your general education courses. Like all of Southern New Hampshire University's on campus and online business school degrees you'll take 10 courses in the business core. This includes accounting, operations management, business law – and, yes, your Introduction to Marketing course.
You'll also take 6 courses strictly about marketing. From social media to consumer behavior, you'll be able to use your new marketing knowledge in your digital marketing career.
And you'll get to practice those skills through either an experiential learning course – which can be tailored for your career goals – or an internship. You'll be supported by your instructor and faculty as you gain hands-on learning in your desired field.
Finally, you'll also take 4 courses in the digital marketing concentration: Mobile Marketing, SEO vs. SEM, Digital Advertising and Digital Analytics.
Should you decide to take your digital marketing career further upon earning your bachelor's degree, we also offer a master's in digital marketing to help you advance.
Which is the best online digital marketing course?
Naming one course as the best is, of course, subjective. Many students have a favorite course – one in which they both learned a lot and gained the hands-on experience they needed.
SNHU has 4 bachelor's-level classes in digital marketing, and they make up the specialized part of the BS in Marketing with a concentration in Digital Marketing.
These courses include:
Digital Advertising
Digital Analytics
Mobile Marketing
SEO vs. SEM
Depending on where you work upon graduation, you may use all of these or just one. At a larger company, there might be teams that solely focus on one of these areas of online marketing. At a smaller organization, you might be responsible for all sorts of digital activity and analytics.
Because of all this, you may actually consider more than one course to be the "best" for your career.
How do you get a digital marketing degree?
With hard work and dedication to your program, you can earn a digital marketing degree.
But with 24/7 access to classes and plenty of support from your instructors and academic advisors, you can earn a digital marketing degree online from SNHU with the added benefit of convenience to do coursework around your work schedule and other commitments.
Part of what we do is remove barriers so that you can earn your degree and reach your professional and personal goals.
These barriers include classes that you can do on your schedule. While going to a traditional brick-and-mortar campus definitely works for some people – like the students who attend our New Hampshire campus – those who have unique work schedules or live far from a university should find the flexibility of online courses helpful in their success at SNHU.
Other barriers include the cost. We've been known for our low online tuition rates for some time – they're actually among the lowest in the nation.
There's also the factor of support. We believe our support system is among the best in class and can help you succeed. Lean on our academic advisors, instructors and available resources when you need help.
At Southern New Hampshire University, we're with you from day one to graduation – and beyond. And we believe if you want to earn your digital marketing degree online here, then you can do it here.
Is digital marketing well paid?
Marketing is often a job that pays well, and that a bachelor's degree is typically required for.
According to the U.S. Bureau of Labor Statistics (BLS), marketing managers had a median annual salary of $135,030 in 2021.1
Take a closer look at what the top industries for paid as median annual salary marketing managers1 in May 2021:
Professional, scientific and technical services:

$155,470

Finance and insurance: $151,870
Management of companies and enterprises: $155,030
Manufacturing:

$136,150

Wholesale trade: $132,450
These same 5 industries are also the largest employers of marketing managers, according to the BLS.1
What is the highest salary in digital marketing?
According to the U.S. Bureau of Labor Statistics (BLS), the highest 10% of marketing managers earned more than $208,000 in May 2021.1
Digital marketers can also continue a path to high-level roles in executive leadership. According to the U.S. Bureau of Labor Statistics, the highest 10% of top executives also reportedly earned more than $208,000 in May 2021.1
Keep in mind that experience you gain and the type of organization you work for can factor into your salary. Either way, BLS notes that is a career that pays well.
How long will it take to earn a digital marketing degree?
Most people think of a bachelor's degree as taking around 4 years to complete.
And while that's true in many cases, the time it takes you to complete your general education, business, marketing and digital marketing classes all depends on you.
For example, do you want to attend part time or full time? At SNHU, taking online classes part time means enrolling in one class per 8-week term. And full time means doubling up with 2 classes per term. Choosing how many classes to take depends on your busy work and personal schedule, as well as how successful you think you can be at the different enrollment levels. Your academic advisor can help you create a timeline for completing your degree.
Another factor to consider how long it will take you to complete your digital marketing degree is if you have any transfer credits to bring in to SNHU. We have an extremely generous transfer policy that allows you to bring up to 90 credits in toward your program. This not only includes coursework you've completed at other educational institutions, but also credit for certifications you've earned, portfolio assessment or military training. At SNHU, we want you to reach your goals faster, meaning we don't want you to duplicate any work you've done in the past.
Our SNHU staff is on call to help you succeed. And we'll do what it takes to help you reach that finish line.
Why should I earn a digital marketing degree online?
Think about it: Doesn't it make sense to prepare for an online career in digital marketing in an innovative online environment?
Southern New Hampshire University is known for staying ahead of the pack. Since 2015, we've earned "Most Innovative" regional university honors from U.S. News & World Report. This recognition comes from a peer assessment survey, made up of college presidents, provosts and admission deans – not from SNHU – who voted on schools that "are making the most innovative improvements in terms of curriculum, faculty, students, technology or facilities," according to the report.2
What's also innovative is learning from instructors who are in the field right now. Who better to help you learn digital marketing and give you career advice than the professionals who are doing it every day?
Another reason to earn your digital marketing degree online at SNHU? Affordability. Online degrees are known for being a budget-friendly option for students, but we've taken it one step further.
Have a talk with one of our admission counselors today to see if our digital marketing degree could be right for you and your career goals.
Related Articles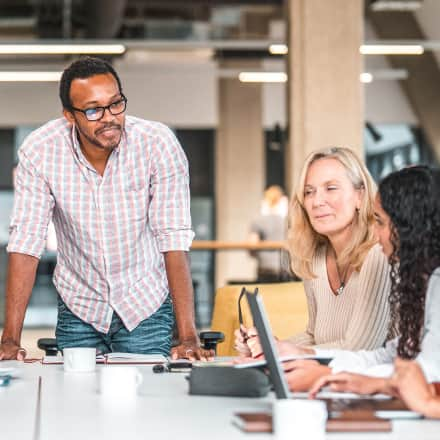 Whether building processes for multi-national businesses or identifying logistical hurdles to save costs, operations managers keep organizations running. If you're interested in driving efficiency at work, see if operations management is the right career path for you.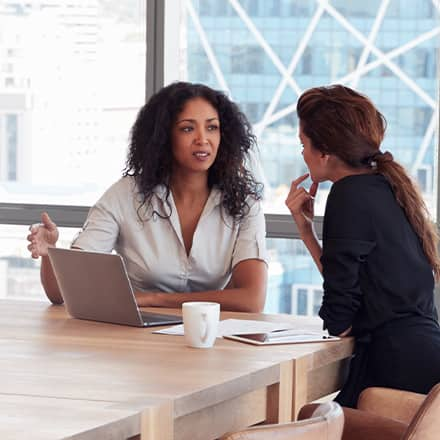 Human resources is an integral part of any organization, playing a key role in the strength and vitality of its workforce. While HR roles can vary, the overall goal of the field is the same: to support employee recruitment, retention, engagement and overall productivity.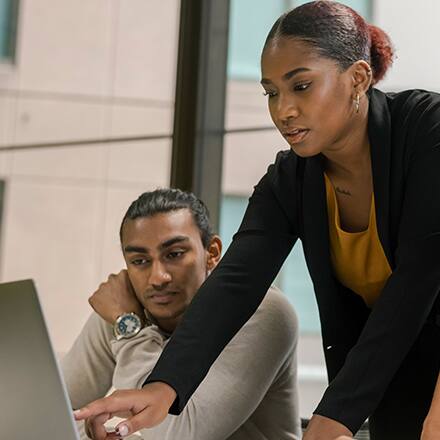 A business degree is a course of study that allows you to explore the business world. Studying business offers students a lot in terms of preparation for the workplace. Being skill-forward and workplace-relevant keeps business degrees positioned as one of the most popular degree fields around.
References
Sources & Citations (1, 2)
1Bureau of Labor Statistics, U.S. Department of Labor, Occupational Outlook Handbook, on the internet at:
https://www.bls.gov/ooh/management/advertising-promotions-and-marketing-managers.htm (viewed Oct. 26, 2022)
https://www.bls.gov/ooh/management/top-executives.htm (viewed Oct. 26, 2022)
Cited projections may not reflect local and/or short-term economic or job conditions and do not guarantee actual job growth.
2SNHU, SNHU Once Again Recognized as a Top Employer in Higher Education, Most Innovative in the North, on the internet, at https://www.snhu.edu/about-us/newsroom/press-releases/snhu-once-again-recognized-as-a-top-employer-in-higher-education (viewed Oct. 26, 2022)