SNHU Center Using Student Data to Improve Teaching and Learning
The Center for Teaching and Learning (CTL) might be a small office at Southern New Hampshire University (SNHU), but it's affecting big change on the Manchester, New Hampshire, campus.
Led by Executive Director Lynn Murray-Chandler, Ed.D., it's focused on maximizing student learning and offering professional development opportunities for faculty. Their initiatives, which multiply each year, foster a culture of collaboration, Murray-Chandler said.
To identify areas to improve teaching and learning, she uses student data from the National Survey of Student Engagement (NSSE). The survey, which is distributed to first-year college students and graduating seniors each year, shares results on how engaged a university's student body feels, among other information.
These results feed into programming opportunities to improve teaching and learning throughout campus. A few of the CTL's largest programs include the Learning Fellows, Inquiry Scholars and Faculty Pinnacle.
Learning Fellows
The Learning Fellows program brings students who have mastered a challenging course back to the classroom to serve as an additional resource to the learning process. From helping faculty design course instruction to facilitating group learning sessions, Learning Fellows help others understand the material.
Several courses, including physics, engineering design, computer science and calculus have experimented with this initiative.
"We have data to show that, in many cases, students who are in those classes are out-performing students who are not in those sections," Murray-Chandler said. As a result, the program will soon double in size.
Ultimately, Murray-Chandler hopes the Learning Fellows program keeps students in the fields they want to study by offering them additional support through some of the more challenging courses. In return, Learning Fellows gain teaching experience and often develop a love of learning that drives them to pursue their master's degree, according to Murray-Chandler.
While obtaining a marketing degree, Jaime Mailloux '19 was a Learning Fellow in a finance course. She said the role of a Learning Fellow goes beyond answering student questions. It also includes developing the class culture, hosting study groups and being available to students outside of the classroom.
Learning Fellows also come together for a weekly "huddle" with their faculty members to discuss how the class is doing. "We worked with the professor to assess and address the needs of the students," Mailloux said. They consider where the disconnect in learning is taking place and dissect their own learning experience, sharing what worked and what didn't when they took the course.
Mailloux particularly enjoyed seeing students through their roadblocks. "When I was able to help students reach that 'ah-ha!' (moment), and suddenly the content clicked for them, or knowing that I was part of making a positive change in these groups of students were among some of the best moments during my experience," she said.
When she finished her bachelor's degree, Mailloux became a graduate assistant for the CTL, allowing her to continue supporting students while completing an MS in Business Management with a Concentration in Marketing.
"Aside from now having a mastery of the course content and the satisfaction of helping others, it has opened up many opportunities to further my education and make connections with others," she said.
Inquiry Scholars
The Inquiry Scholars program is a student research group committed to improving teaching and learning on campus through the projects they tackle. The group collaborates on research projects based on the NSSE results or questions posed by faculty, staff and administration.
"They really do affect change," Murray-Chandler said. When one of their projects found a benefit in mid-semester evaluations, the university incorporated an opportunity for students to share feedback with their instructor halfway through a course. The group also presents their findings beyond SNHU, offering other colleges and universities the opportunity to learn from their undergraduate research experience.
Based on the questionnaires Murray-Chandler conducts, students not only feel like they're making contributions to campus, but they also gain transferable skills. "They talk about confidence in presenting, and they talk about competence and doing original research time and time again when I survey them about what's working," she said.
This May, the group will travel with the School of Education to Stockholm, Sweden, and Helsinki, Finland, to observe K-12 and university-level schools.
"Those two school systems have some of the best schools in the world, and so we want to know what we can learn from them and what we can take back (to SNHU)," Murray-Chandler said. During the trip, they'll interview students, parents, administrators and teachers, and when they return, they'll present their findings to SNHU administrators.
Faculty Pinnacle
New this year is a Faculty Pinnacle program for rising leaders in the university. Faculty recommended by their deans can join this program to prepare for career advancement and contribute to the improvement of talent and culture on campus, according to Murray-Chandler.
This two-year program is divided into two parts. In the first year, faculty from varying disciplines are placed in groups of four to solve a classroom-based "wicked problem," or a problem with many possible explanations.
For example, one of the teams is focusing on the use of artificial intelligence and technology in the classroom to improve learning outcomes. Tracy Dow, a Faculty Pinnacle leader and assistant professor of the graphic design major program at SNHU, said the group learns skills to approach the problem, such as design thinking, and determines how they can test the prompt.
"The second year, they have the opportunity to co-teach, to sort of test out some of their solutions to the wicked problem," Dow said. As they teach, they'll collect and analyze data from the test with the intent of publishing the results. If it's a success, the approach could potentially serve as a model for other classes.
Not only are faculty working to improve teaching methods, but they are also becoming better leaders. During leadership sessions, they learn a number of skills from how to coach and mentor students to dealing with difficult co-workers.
They are also interacting with people from other disciplines. "The idea is they're working with the same folks all year long, so they're building connections and relationships with other people across the university that they can turn to for support or when they have questions," Dow said.
A Campus-Wide Commitment to Teaching and Learning
With the help of faculty members across campus, the CTL organizes several other programs to benefit teaching and learning at the university, including adjunct preparation, teacher effectiveness, cooperative learning and innovative teaching partnership.
Many of the programs focus on professional development, faculty mentoring and breaking silos. In creating a collaborative community, Murray-Chandler thinks faculty can exchange perspectives, learn from each other and gain interdisciplinary experience. As a result, they become better equipped to improve student engagement in the classroom.
Based on the NSSE survey results, Murray-Chandler believes the CTL's programming is working. "We're consistently closing gaps in student learning. We're seeing that year after year," she said. "SNHU students also report having great experiences with their faculty, and we have very high scores for fostering a supportive environment on campus. While we are certainly not the only factor contributing to this success, the faculty and students working with the CTL are making a significant difference."
Rebecca LeBoeuf '18 is a staff writer at Southern New Hampshire University. Connect with her on LinkedIn.
Explore more content like this article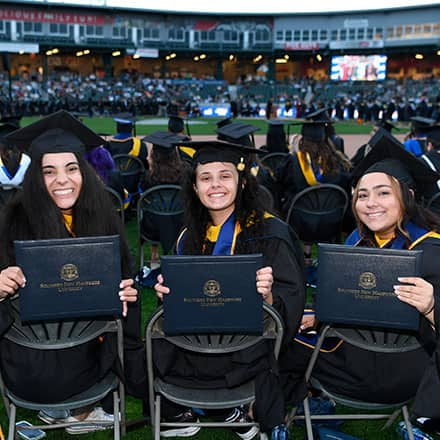 October 18, 2021
Southern New Hampshire University's Class of 2020 and 2021 campus graduates had their moment in the sun on Saturday when more than 400 celebrated their incredible achievements at Northeast Delta Dental Stadium in Manchester, New Hampshire.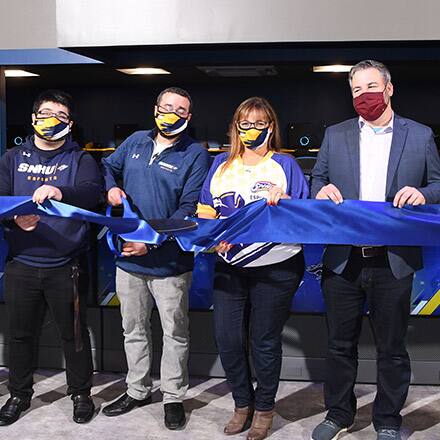 October 13, 2021
SNHU celebrated the grand opening of its esports arena on October 8th. A ribbon-cutting event marked the official opening to welcome the campus community and to see where esports players hone their gaming skills and compete against varsity-level opponents across the U.S. and Canada.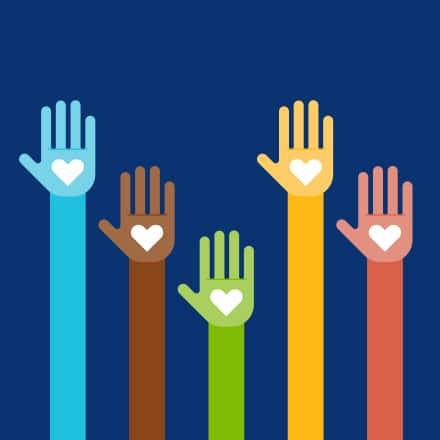 June 21, 2021
SNHU's 2021 Global Days of Service brought attention to a different societal issue each month: hunger, shelter, environmental justice and the pandemic's essential workers. Throughout the four-month-long event, Penmen from across the world shared their stories of service, community and strength.