Earn an Online Marketing Degree
$320/credit (120 total credits)
Transfer up to 90 credits
No application fee or SAT/ACT scores
Relevant and timely course content
Accelerated BS-to-MS pathway
Prepare for industry-recognized certifications
Online Marketing Degree Program Overview
If you're looking to help build the next big brand, consider a career centered around creativity and problem solving with the online Bachelor of Science (BS) in Marketing degree from SNHU.
Our online marketing program will help you build your knowledge in brand awareness, communications, consumer behavior, market research and international marketing. By earning your online bachelor's in marketing, you'll be prepared for a variety of careers in a field that's always growing and evolving.
You can also focus your degree with two concentration options. In our social media concentration, you'll use new media to introduce brands to new customers and build loyalty and revenue. In our digital marketing concentration, you'll hone your expertise in mobile marketing, digital advertising and digital analytics such as SEO and SEM.
You can also structure your online marketing degree to fit your interests by taking advantage of the program's impressive 18 electives. At SNHU, you can customize your degree by exploring marketing topics like sales management, international retailing, direct marketing, brand communications, advertising copy, design and media planning. Or, if it suits you, choose to explore courses from another field. By taking electives and diversifying your learning experience, you'll walk away from SNHU with a well-rounded online marketing degree.
In the online BS in Marketing program, you'll learn how to:
Use data to determine the position of a product in the market
Recommend both internal and external marketing strategies
Develop marketing plans that align with company missions, objectives and goals
Write and communicate effectively for companies and consumer alike
Apply legal and ethical principles to marketing goals
Collaborate across environments to ensure the creation, capture and delivery of value

As an added bonus, students in this program will also have the opportunity, if they so choose, to gain their HubSpot Social Media Certification, which could up your hiring potential by giving you the tools you need to shape conversations around businesses and build brand loyalty. Additionally, other courses in this degree program have alignments with industry-relevant certifications that can enhance your learning experience.
Accelerated BS-to-MS Pathway Option: Earn your MS in Marketing faster. This option lets you:
Save money: Take up to two graduate level courses (6 credits) during your bachelor's program at the online undergraduate tuition rate.
Save time: Apply your graduate credits to your online master's degree to complete your program in as fast as one year.
If you're interested in earning both degrees at an accelerated rate consider having a discussion with an academic advisor. You must also meet the following academic requirements:
Hold a GPA of 3.00 or greater
Have a minimum of 90 credits
Complete all major requirements/coursework, including capstone
Meet the waiver requirements for the associated graduate courses
Concentration Options
Marketing (BS) - Digital Marketing
Target the right audience on your career hunt with a Bachelor's in Marketing with a concentration in Digital Marketing. If you're interested in a field that's ever evolving, this may be the right path for you. This concentration allows students in the online marketing program to up their skills in everything from digital brand identity and search engine optimization to search engine marketing and digital analytics. By taking this route, you'll have the opportunity to master the mobile environment, better understand social media and evaluate metrics that could even help your organization develop stronger campaigns.
SNHU's digital marketing degree concentration incorporates all avenues of the digital marketing world. Students in this concentration will explore digital marketing strategies and analytics and learn what it takes to promote brand awareness through current platforms and technologies.
"Email, website, display ads, social media…there are many platforms in digital marketing," says Marcio Moerbeck, adjunct faculty at SNHU. "Brand building, engagement, thought leadership...as students get to understand digital marketing, they see it's more than only social media."
Career outlook:
The U.S. Bureau of Labor Statistics reported that the median annual wage for advertising and promotions managers was $125,510 in May 2019.1 A career in digital marketing opens the doors to a number of exciting career paths. For example, if numbers and research interest you, you could consider a path that explores data, analytics or brand strategy. However, if you're looking to flex your creative muscles, you could consider a path in digital advertising or brand strategy.
By taking this concentration, you can consider jobs in SEO management, marketing and automation and content writing.
Courses may include:
Mobile Marketing
SEO vs. SEM
Digital Advertising
Digital Analytics
Marketing (BS) - Social Media Marketing
The BS in Marketing with a concentration in Social Media Marketing program teaches students how to apply social media trends, build brand awareness and analyze metrics in a marketing context. The social media marketing degree concentration shows students how to engage and enhance brand experience while strengthening the direct relationship between customer and product.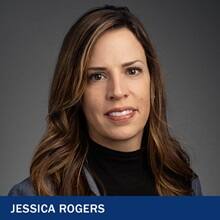 "Students will learn about the importance of a strategic approach to social media marketing. Students will also understand the role analytics play in an engaging social media marketing campaign that achieves organizational goals and promotes brand awareness," says Jessica Rogers, Associate Dean at SNHU.
Career outlook:
From Facebook and Instagram to Twitter and Google Analytics, these are no longer just platforms and tools, but ways of engaging with and tracking consumer behavior. With a concentration in social media marketing you'll be at the forefront of the social media movement. Now more than ever, brands and businesses are turning to social media to build strong emotional connections with consumers. BLS reports that social media specialists and other public relations specialists earn a medial annual wage of $56,770.1
By adding this concentration to your degree, you could be prepared to take on roles in social media strategy, community management and even analytics.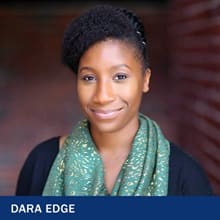 Dara Edge '15 MBA, who now works on SNHU's marketing team as a social media producer, holds both a BS in marketing and an MBA in project management. She now uses her skills to track, manage and build community across SNHU's social media platforms. "My marketing and project management degrees have been beneficial for all of my previous roles and my current role," said Edge. "As a social media producer, it helps with understanding our target audiences and how to manage our social media presence. It also helps when analyzing our social media data and in managing the many moving parts of the job."
Courses may include:
Social Media Marketing Strategy
Social Media Campaign
Digital Advertising
Writing for New Media
Career Outlook
Earning your bachelor's in marketing will give you the skills you need to apply for a variety of entry to mid-level marketing roles, opening the doors to many possibilities in the marketing world. You could spend your days developing campaigns at ad agencies, working on sales teams, conducting market research studies, and using data to improve business results. In fact, the U.S. Bureau of Labor Statistics reports employment opportunities for advertising, promotions and marketing managers are expected to increase by 8% through 2028.1
Here are just some of the career paths you could pursue with an online bachelor's degree in marketing from SNHU:
Marketing manager - Responsible for coordinating marketing efforts using best practices, developing pricing structures, developing overall marketing strategies, overseeing product development and more.
Social media manager - From small businesses to large corporations, social media is key to how businesses communicate with customers, including advertising new and existing products, solidifying brand identity and creating brand loyalty.
Marketing research analyst - Spend your time studying market conditions to determine how products will perform. According to BLS, this job has 20% growth projected through 2028, with a median annual wage of $63,790 in May 2019.1
Brand/product manager - Help determine the overall direction of the brand, work closely with vendors to gain performance insights, and work with advertising agencies to manage long term campaign strategies.4
Media planner - Responsible for figuring out which channels will communicate a brand or product's goals to its target audience. As a media planner, you'll work to maximize the impact of ad campaigns and develop strategies to reach consumers.3
Advertising and promotions manager - Work closely with department heads to develop budgets, contracts and media plans for advertising. If you're interested in planning ad campaigns, meeting with clients to discuss campaign strategy, and working closely with media planners to plan budget and strategic placements and promotions, this could be the path for you.
Business development manager - Responsible for identifying and implementing growth opportunities through market demand assessments, strategic maneuvers and relationship and brand building.
Non-profit fundraising - With a knack for know-how and a passion for helping people and making the world a better place, you could take a grassroots approach and join the world of non-profit fundraising.
Start Your Journey Toward an Online Marketing Degree
Why SNHU for Your Online Marketing Degree
Flexible
With no set class meeting times, you can learn on your schedule and access online course materials 24/7.
Affordable
Take advantage of some of the lowest online tuition rates in the nation, plus financial aid for those who qualify. We also make it easy to transfer to SNHU by accepting up to 90 credits from your previous institution.
Respected
Founded in 1932, Southern New Hampshire University is a private, nonprofit institution with over 100,000 graduates across the country. SNHU is regionally accredited by the New England Commission of Higher Education (NECHE), which advocates for institutional improvement and public assurance of quality.
Recently, SNHU has been nationally recognized for leading the way toward more innovative, affordable and achievable education:
"Most Innovative" regional university honors from U.S. News & World Report each year since 2015
A $1 million grant from Google.org to explore soft skills assessments for high-need youth
Recognition as a 2017 Digital Learning Innovator by the Online Learning Consortium
Network
At Southern New Hampshire University, you'll have access to a powerful network of more than 200,000 students, alumni and staff that can help support you long after graduation. Our instructors offer relevant, real-world expertise to help you understand and navigate the field. Plus, with our growing, nationwide alumni network, you'll have the potential to tap into a number of internship and career opportunities.
Opportunities
As an online student, there's still plenty of opportunity for you to interact with your peers and get involved with the SNHU community.
96.5% of students would recommend SNHU.2 Discover why SNHU may be right for you.
Part of our mission to expand access to quality higher education means removing the barriers that may stand between you and your degree. That's why you can apply at any time and get a decision within days of submitting all required materials.
Acceptance decisions are made on a rolling basis throughout the year for our 6 (8-week) undergraduate terms.
Simply contact an admission counselor, who can help you explore financial options, answer all your questions and walk you through the application process. Start by:
Test scores are not required as part of your application.
Courses & Curriculum
In the online bachelor's in marketing degree program, you can tailor your coursework to fit your interests. Broad elective offerings include courses in advertising, branding, communication, campaign development, retailing and sales. The courses in this degree program are experiential and hands-on giving you a first-hand look at real-world marketing challenges.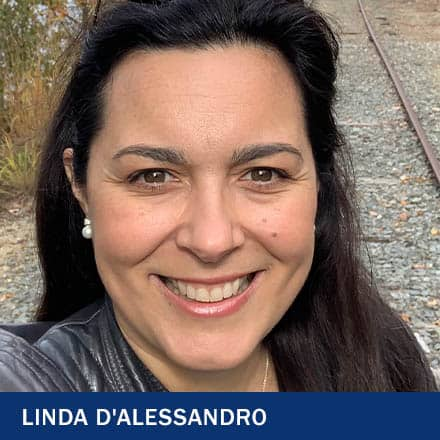 Linda D'Alessandro '13MBA brings over 15 years of real-world experience into her classroom at SNHU, where she currently works as a marketing instructor.
"For my lessons, I draw both from my current and past experience, especially in the Social Media Marketing Campaigns class, which is a very hands-on course where students run a four-week social media marketing campaign from start to finish. It's a real project," she said. "In this course, the students learn how to use tools like content management, optimization, scheduling, and performance measurement tools that I use daily as well."
Curriculum Requirements & Resources
Business core: Revised for fall 2020, our undergraduate business programs contain 10 cutting-edge business courses. These core courses are designed to help prepare you for success wherever you go.
General education courses: All bachelor's students are required to take general education classes, if not obtained in prior coursework. Through these foundation, exploration and integration courses, you'll learn to think critically, creatively and collaboratively, giving you the edge employers are looking for.
Technology resources: We also provide cloud-based virtual environments in some courses to give you access to the technology you need for your degree – and your career. Learn more about our virtual environments.
Earn math credits for what you already know: Save time and tuition with our Pathways to Math Success assessments. Show your knowledge of the materials in your program's math courses, and you could earn up to 12 math credits – at less than $50 for each course assessment (statistics or precalculus).
List of Courses
Courses May Include
BS in Marketing Online
MKT 229
Principles of Integrated Marketing Communications
This course is designed to give students an understanding of advertising, public relations, corporate communications and sales promotions and the role that the media plays in integrated marketing communications strategies. This course focuses on the planning, research and creative skills needed to reach IMC objectives. Writing intensive course.
MKT 265
Social Media & Marketing Communications
This course is designed to give students an understanding of the concepts involved in integrated marketing communication (IMC) which includes a focus on social media and the role they play in advertising, public relations, branding, and corporate communication strategies. This course focuses on the planning, research and creative skills needed to reach promotional objectives.
MKT 337
Marketing Research
This course compares and contrasts secondary and primary research with emphasis on the latter. Students explore different types of primary research as well as the basic research methods. It focuses primarily on the survey.
MKT 345
Consumer Behavior
This course explores the behavior that consumers display in searching, purchasing, using,evaluating and disposing of products.
MKT 400
Strategic Brand Management
Examine the importance of a company's brand with a focus on the approaches to building, maintaining, growing, and salvaging a brand.
MKT 432
Strategic Marketing Planning (Capstone)
This is the capstone course of the undergraduate marketing curriculum. It focuses primarily on the decisions required of marketing executives as they seek to develop, implement and control integrated marketing programs. Students will be asked to apply their understanding of marketing principles covered in other marketing courses to solve specific company problems. Topics include a diversity of product, market and industry environments. Writing Intensive Course.
Total Credits: 120
Tuition & Fees
Tuition rates for SNHU's online degree programs are among the lowest in the nation. We offer financial aid packages to those who qualify, plus a 30% tuition discount for U.S. service members, both full and part time, and the spouses of those on active duty.
Online Undergraduate Programs
Per Course
Per Credit Hour
Annual Cost for 30 credits
Degree/Certificates
$960
$320
$9,600
Degree/Certificates
(U.S. service members, both full and part time, and the spouses of those on active duty)*
$675
$225
$6,750
Tuition Rates are subject to change and are reviewed annually.
*Note: students receiving this rate are not eligible for additional discounts.
Additional Costs
No Application Fee, $150 Graduation Fee, Course Materials ($ varies by course)
Frequently Asked Questions
How can I get my marketing degree fast?
Consider online education. One of the biggest benefits of online education is the flexibility that comes with it. Earning a marketing degree online can help you earn your degree quickly and start your marketing career as soon as possible.
With online coursework available 24/7, you'll be able to fit your learning into your schedule, giving you more flexibility to take on courses and move through your degree program faster. With six 8-week undergraduate terms, you can work toward earning your marketing degree at SNHU throughout the year.
Be sure to speak with your academic advisor who will help you devise the best schedule to suit your goals. You may find that taking an extra course each term will help you accelerate your path.
SNHU's generous transfer policy also allows students to transfer up to 90 credits of previous higher education coursework to a bachelor's degree program, saving you time and money. Plus, with 18 free elective credits in this program, you'll have the opportunity to explore topics within the marketing realm, as well as topics in other programs as well, making earning your marketing degree a well-rounded experience.
What are the different types of marketing degrees?
There are many different types of marketing degrees that can help you start or advance your career. One of the best aspects of a marketing degree is its versatility. Finding the degree that's right for you depends on your career goals and interests.
If you want to get started working in the marketing field right away, an Associate in Marketing online degree from SNHU can help. This two-year marketing degree will give you a solid foundation in business principles and practices, exploring marketing topics including retailing, communications, promotion, social media and branding.
Marketing associate degrees can also serve as a stepping stone to one of SNHU's four-year marketing degrees.
In our Bachelor of Science in Marketing degree program, you can tailor your coursework to fit your interests, focusing on learning the ins and outs of advertising, branding, communication and sales. With optional concentrations in digital marketing and social media marketing, you'll be prepared to design and manage all types of digital marketing campaigns and responsibilities.
If you're looking for a marketing degree with a strong foundation of general business knowledge, an undergraduate online business degree with a concentration in marketing could be a good fit. By combining broad-based business courses with marketing courses, you'll learn how to apply theory to real-world situations.
Dreaming of starting your own business or leading a marketing team? Continuing your education with a master's degree in marketing from SNHU can help you advance your career.
A Master's of Science in Marketing can provide deeper knowledge in a variety of marketing topics, including digital marketing, new media and communications, marketing research and analytics, and social media marketing. SNHU's accelerated BS to MS pathway for marketing students can help you earn your grad degree even faster.
If a degree with a focus on leadership skills and general business principles is your goal, a Master's of Business Administration (MBA) with a concentration in marketing could be right for you. Earning an MBA can add tremendous value to your personal brand and prepare you for a variety of careers, from corporate jobs in marketing and sales to leadership roles within marketing agencies.
Why should I study marketing?
If you want to have a hand in helping organizations grow and succeed, earning a marketing degree can help.
Marketing and sales professionals are important drivers of a company's business, promoting company services and products, networking with partners and media and advertising an organization to the general public.
Earning a degree in marketing can also help you find work across a broad range of industries, from nonprofits and education to advertising, healthcare and engineering. No matter what your interests are, an online marketing degree can help you get started on a rewarding career path.
Is a marketing degree worth it?
Did you know that marketing is one of the fastest-growing degree fields today? Marketing jobs are in high demand across a range of industries and businesses. Earning a marketing bachelor's degree online can help you get your start in this growing field.
Earning a bachelor's degree can also improve your earning potential, and offer strong return on investment for degree holders.
At SNHU, you can earn a marketing bachelor's degree for just $320 per credit hour, with opportunities for transfer credits, financial aid and scholarships to bring your costs even lower.
Jobs for marketing degree holders, meanwhile, typically offer salaries above the national average, according to BLS data.1 Jobs for marketing managers, for example, earned a median salary of $136,850 in 2019. Advertising and promotion managers and market research analysts earned median salaries of $125,510 and $63,790 in 2019, respectively.
What kind of jobs can you get with a marketing degree?
With an online marketing degree, you'll be prepared for a rewarding career across many industries and marketing roles.
Marketing jobs include:1
Market Research Analyst: Study market conditions to examine potential sales of a product or service, helping companies understand the products people want, who will buy them and the price they'll pay.
Marketing Manager: Plan, direct or coordinate marketing policies and programs, such as determining the demand for products and services, identifying potential customers and promoting products and services to customers.
Advertising and Promotions Manager: Plan and lead promotional campaigns such as contests, coupons, giveaways or advertising campaigns to market a company's product or service.
Sales Manager: Work as an independent sales manager by setting your own sales goals, analyzing data and developing training programs for sales representatives.
Social Media Manager: Advertise new and existing products to potential customers, solidify brand identity and create brand loyalty for a company using social media.
Media Planner: Research and identify the best mediums for advertising a company's products or services and develop strategies to reach a target through these mediums, including radio, television, print media, websites and billboards.3
This program and its concentrations are accredited by the Accreditation Council for Business Schools and Programs (ACBSP). Student achievement data can be found on College Navigator.
References
Sources & Citations (1, 2, 3, 4)
1 Bureau of Labor Statistics, U.S. Department of Labor, Occupational Outlook Handbook, on the Internet, at:
https://www.bls.gov/ooh/management/advertising-promotions-and-marketing-managers.htm (viewed online May 11, 2020)
https://www.bls.gov/careeroutlook/2016/youre-a-what/social-media-specialist.htm (viewed online May 1, 2020)
https://www.bls.gov/ooh/management/advertising-promotions-and-marketing-managers.htm (Viewed online May 1, 2020)
https://www.bls.gov/ooh/business-and-financial/market-research-analysts.htm (Viewed online May 1, 2020)
https://www.bls.gov/ooh/management/sales-managers.htm (Viewed online May 1, 2020)
Cited projections may not reflect local and/or short-term economic or job conditions and do not guarantee actual job growth.
2 According to more than 9,200 SNHU online students in survey responses from the fall of 2019.
3 Prospects, Higher Education Career Services Unit, Job Profile: Media Planner, on the Internet, at: https://www.prospects.ac.uk/job-profiles/media-planner
4 Indeed, Learn About Being a Brand Manager, on the Internet, at: https://www.indeed.com/career-advice/careers/what-does-a-brand-manager-do