Earn an Online Marketing Degree
$330/credit (120 total credits)
Transfer up to 90 credits
No application fee or SAT/ACT scores
Relevant and timely course content
Accelerated BS-to-MS pathway
Take part in experiential learning/internship
Online Marketing Degree Program Overview
If you're looking to help build the next big brand, consider a career centered around creativity and problem solving with the online Bachelor of Science (BS) in Marketing degree from SNHU.
Our online marketing program can help you build your knowledge in brand awareness, communications, consumer behavior, market research, professional sales and digital marketing. By earning your online bachelor's in marketing, you'll be prepared for a variety of careers in a field that's always growing and evolving.
You can also structure your online marketing degree to fit your interests by taking advantage of the program's 12 major electives and 15 free electives. This allows you to customize your degree to your individual interests. Electives can diversify your learning experience, meaning you'll earn a well-rounded online marketing degree.
In the competitive field of marketing, candidates who learn on-the-job skills stand out. SNHU wants you to have the necessary skills to be successful, including real-world experience. That's why you can take advantage of either experiential learning or an internship through the support of SNHU faculty, academic and career advisors.

As an added bonus, students in this program with certain required or elective courses may study to earn popular industry certifications such as the HubSpot Social Media Certification, which could up your hiring potential by giving you the tools you need to shape conversations around businesses and build brand loyalty. Additionally, other courses in this degree program have alignments with industry-relevant certifications that can enhance your learning experience.
Accelerated BS-to-MS Pathway Option: Earn your MS in Marketing faster. This accelerated degree program lets you:
Save money: Take up to two graduate-level courses (6 credits) during your bachelor's program at the online undergraduate tuition rate.
Save time: Apply your graduate credits to your online master's degree to complete your program in as fast as one year.
If you're interested in earning both degrees at an accelerated rate, consider having a discussion with an academic advisor. You must also meet the following academic requirements:
Hold a GPA of 3.00 or greater
Have a minimum of 90 credits
Complete all major requirements/coursework, including capstone
Meet the waiver requirements for the associated graduate courses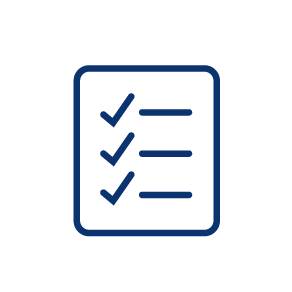 What You'll Learn
Use data to determine the position of a product in the market
Recommend both internal and external marketing strategies
Develop marketing plans that align with company missions, objectives and goals
Write and communicate effectively for companies and consumers alike
Apply legal and ethical principles to marketing goals
Collaborate across environments to ensure the creation, capture and delivery of value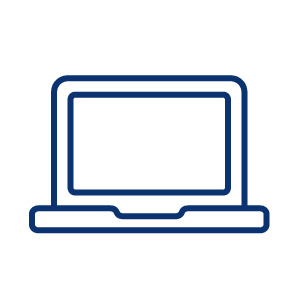 How You'll Learn
At SNHU, you'll get support from day 1 to graduation and beyond. And with no set class times, 24/7 access to the online classroom, and helpful learning resources along the way, you'll have everything you need to reach your goals.
Concentration Options
In this program, you can choose to focus on a general marketing track or add one of two career-focused concentrations.
Concentration Options
Marketing (BS) - Digital Marketing
Target the right audience online with a Bachelor of Science in Marketing with a concentration in Digital Marketing. If you're interested in a field that's ever evolving, this may be the right path for you. This concentration allows students in the online marketing program to up their skills in everything from digital brand identity and search engine optimization to search engine marketing and digital analytics. By taking this route, you'll have the opportunity to master the mobile environment, better understand social media and evaluate metrics that could even help your organization develop stronger campaigns.
SNHU's digital marketing degree concentration incorporates all avenues of the digital marketing world. Students in this concentration will explore digital marketing strategies and analytics and learn what it takes to promote brand awareness through current platforms and technologies.
"Email, website, display ads, social media…there are many platforms in digital marketing," says Marcio Moerbeck, adjunct faculty at SNHU. "Brand building, engagement, thought leadership...as students get to understand digital marketing, they see it's more than only social media."
Career outlook:
The U.S. Bureau of Labor Statistics reported that the median annual wage for advertising and promotions managers was $133,380 in May 2021.1 A career in digital marketing opens the doors to a number of exciting career paths. For example, if numbers and research interest you, you could consider a path that explores data or analytics. However, if you're looking to flex your creative muscles, you could consider a path in digital advertising or brand strategy.
By taking this concentration, you can consider jobs in SEO management, marketing and automation and content writing.
Courses may include:
Mobile Marketing
SEO vs. SEM
Digital Advertising
Digital Analytics
Marketing (BS) - Social Media Marketing
The BS in Marketing with a concentration in Social Media Marketing program teaches students how to apply social media trends, build brand awareness and analyze metrics in a marketing context. The social media marketing degree concentration shows students how to engage and enhance brand experience while strengthening the direct relationship between customer and product.
"Students will learn about the importance of a strategic approach to social media marketing. Students will also understand the role analytics play in an engaging social media marketing campaign that achieves organizational goals and promotes brand awareness," says Dr. Jessica Rogers, associate dean at SNHU.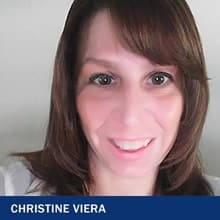 Christine Viera '21 opted to add the social media concentration to her degree.
"As I already work in the field, I understand the importance of social media and thought it would help my career as it is," she said.
Viera is also quick to point out what this concentration means for her future. "[Social media] is an important aspect of where my chosen career path is going."
Career outlook:
From Facebook and Instagram to Twitter and Google Analytics, these are no longer just platforms and tools, but ways of engaging with and tracking consumer behavior.
With a concentration in social media marketing you'll be at the forefront of the social media movement. Now more than ever, brands and businesses are turning to social media to build strong emotional connections with consumers.
By adding this concentration to your degree, you could be prepared to take on roles in social media strategy, community management and even analytics.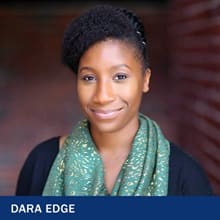 Dara Edge '15 MBA, who now works on SNHU's marketing team as a social media producer, holds both a BS in Marketing and an MBA in Project Management. She now uses her skills to track, manage and build community across SNHU's social media platforms.
"My marketing and project management degrees have been beneficial for all of my previous roles and my current role," said Edge. "As a social media producer, it helps with understanding our target audiences and how to manage our social media presence. It also helps when analyzing our social media data and in managing the many moving parts of the job."
Courses may include:
Social Media Marketing Strategy
Social Media Campaign
Digital Advertising
Writing for New Media
Career Outlook
---
---
Earning your bachelor's in marketing can give you the skills you need to apply for a variety of entry to mid-level marketing roles, opening the doors to many possibilities in the marketing world. You could spend your days developing campaigns at ad agencies, working on sales teams, conducting market research studies, and using data to improve business results.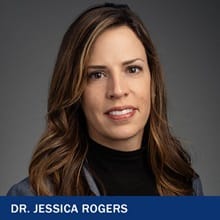 "Careers associated with this particular degree are those in sales, advertising, promotions," said Dr. Jessica Rogers, associate dean at Southern New Hampshire University. "There has been a growth in the number of job postings for these types of positions over the last several years."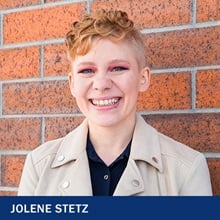 That's good news for Jolene Stetz '21, who has a specific path in mind.
"One of my overall career goals is to become a marketing director," she said. "I'd really like to work at an international company. And this degree is helping me to really build that foundation."
Here are just some of the career paths you could pursue with an online bachelor's degree in marketing from SNHU:
Marketing Manager
Responsible for coordinating marketing efforts using best practices, developing pricing structures, developing overall marketing strategies, overseeing product development and more.
Social Media Manager
From small businesses to large corporations, social media is key to how businesses communicate with customers, including advertising new and existing products, solidifying brand identity and creating brand loyalty.
Marketing Research Analyst
Spend your time studying market conditions to determine how products will perform.
Brand/Product Manager
Help formulate a product marketing lifecycle strategy, align campaigns to the overall brand vision, gain competitive and data-driven insights, create strategic plans and continuously evolve to keep products/brand relevant.
Media Planner
Determine which channels will communicate a brand or product's goals to its target audience. As a media planner, you'll work to maximize the impact of ad campaigns and develop strategies that reach consumers.
Advertising and Promotions Manager
Work closely with department heads to develop budgets, contracts and media plans for advertising. If you're interested in planning ad campaigns, meeting with clients to discuss campaign strategy, and working closely with media planners to plan budget and strategic placements and promotions, this could be the path for you.
Business Development Manager
Identify and implement growth opportunities through market demand assessments, strategic maneuvers and relationship and brand building.
Nonprofit Fundraising
With a knack for know-how and a passion for helping people and making the world a better place, you could take a grassroots approach and join the world of nonprofit fundraising.
The success Max Bailey '17 '20MBA found with his bachelor's led him to the easy decision of sticking with SNHU for his master's program.
"With an additional MBA on my resume, I have been able to triple my salary and become a leader within my current organization," said Bailey.
Job Growth and Salary
Prospects for roles in the marketing field appear promising in the coming years.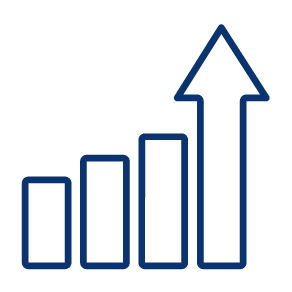 Job Growth
According to the U.S. Bureau of Labor Statistics, the need for advertising, promotions and marketing managers is expected to grow 10% through 2031, while the need for market research analysts is projected to increase by a whopping 19%.1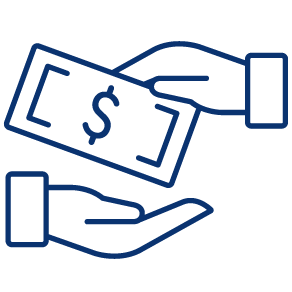 Salary
In 2021, advertising, promotions, and marketing managers and market research analysts earned median annual salaries of $135,030 and $63,920, respectively.1
Understanding the numbers
When reviewing job growth and salary information, it's important to remember that actual numbers can vary due to many different factors—like years of experience in the role, industry of employment, geographic location, worker skill and economic conditions. Cited projections do not guarantee actual salary or job growth.
Start Your Journey Toward an Online Marketing Degree
Why SNHU for Your Online Marketing Degree
Flexible
With no set class meeting times, you can learn on your schedule and access online course materials 24/7.
Affordable
As part of our mission to make higher education more accessible, we're committed to keeping our tuition rates low. In fact, we offer some of the lowest online tuition rates in the nation.
Prior coursework could also help you save time and money. SNHU's transfer policy allows you to transfer up to 90 credits toward your bachelor's degree and 45 credits for an associate degree from your previous institutions—that means you could save up to 75% off the cost of tuition. You could also save time and money by getting college credit for previous work experience, or by taking advantage of military discounts and employer tuition assistance if available to you.
Respected
Founded in 1932, Southern New Hampshire University is a private, nonprofit institution with over 160,000 graduates across the country. SNHU is accredited by the New England Commission of Higher Education (NECHE), a regional accreditor, which advocates for institutional improvement and public assurance of quality.
Recently, SNHU has been nationally recognized for leading the way toward more innovative, affordable and achievable education:
U.S. News & World Report named SNHU the 2021 Most Innovative University in the North and one of the nation's "Best Regional Universities"
Awarded the 21st Century Distance Learning Award for Excellence in Online Technology by The United States Distance Learning Association (USDLA)
A $1 million grant from Google.org to explore soft skills assessments for high-need youth
Network
At Southern New Hampshire University, you'll have access to a powerful network of more than 300,000 students, alumni and staff that can help support you long after graduation. Our instructors offer relevant, real-world expertise to help you understand and navigate the field. Plus, with our growing, nationwide alumni network, you'll have the potential to tap into a number of internship and career opportunities.
93.6% of online students would recommend SNHU (according to a 2022 survey with 17,000+ respondents). Discover why SNHU may be right for you.
Expanding access to quality higher education means removing the barriers that may stand between you and your degree. That's why you can apply at any time and get a decision within days of submitting all required materials:
Completed free undergraduate application
Prior transcripts, which we can retrieve at no cost to you
Test scores are not required as part of your application
Acceptance decisions are made on a rolling basis throughout the year for our 6 (8-week) undergraduate terms.
If you're ready to apply, follow these simple steps to get the process going:
If you have questions or need help filling out your application, call 1.888.387.0861 or email enroll@snhu.edu.
The Support You Need To Succeed
Max Bailey '17 '20MBA
"I owe a lot of my success to SNHU. I was able to get a high-quality education, and fast, in a time when I needed a lot of flexibility due to my working schedule and personal goals. The topics that were explored in my degree were directly relevant to the work I was doing every day in my first marketing internship. Because I was able to finish my undergrad in under three years, the door was opened for me to go full time at this company, and the rest is history."
Courses & Curriculum
Your BS in Marketing program is built for a career in the workforce. With core coursework in digital marketing, professional selling, marketing research, consumer behavior and brand management, you can develop a skill set to use in many marketing segments.
You'll also complete a 10-course business core that covers foundational business disciplines including financial and managerial accounting, business law, management, international business and marketing.
Then there's your marketing capstone, where you'll show the skills you've acquired in all previous courses. You'll solve real-world business problems by developing, implementing and managing strategic plans to steer marketing efforts in the right direction.
The SNHU marketing program allows you to put your learnings to work in the field. With the opportunity for either an experiential learning course or an internship, you'll be tasked with engaging with real businesses to leverage their skills by completing projects, building strategy, and creating and implementing campaigns.
Max Bailey '17 '20MBA was already working in the marketing field when he started at SNHU – and he was happy to find out he wasn't the only one doing so in his program.
"By the time I transferred to SNHU, I had already discovered this passion and was working in the field," he said. "And, I wasn't alone in this way. A lot of my classmates were also working professionals with a clear vision for their future, so I felt motivated and right at home."
Jolene Stetz '21 chose to double up and add both the social media marketing and the digital marketing concentrations to her program.
"When I started at my place of work that I'm at now, I really enjoyed working with digital media," she said. "My coursework is relevant in my field, especially working in digital asset management."
She's applied her skills to her job, as well.
"So at one point, we actually just restructured one of the departments," Stetz said. "And I was able to use some of my coursework, knowledge and things that I learned in school to help restructure the department to be better for the business. ... I feel like my coursework at SNHU is allowing me to be a better coworker and a better employee."
Curriculum Requirements & Resources
Business Core
Business programs require learners to complete the Business core program, which includes a variety of business-specific courses. This program focuses on 10 core competencies to prepare you for success wherever you go.
General Education
All undergraduate students are required to take general education courses, which are part of SNHU's newly redesigned program, The Commons. The goal of The Commons' curriculum is to empower you with some of the most in-demand skills, so you can succeed not only in your academic career, but in your personal and professional life too.
Technology Resources
We provide cloud-based virtual environments in some courses to give you access to the technology you need for your degree – and your career. Learn more about our virtual environments.
Earn Math Credits
Save time and tuition with our Pathways to Math Success assessments. Depending on your scores, you could earn up to 12 math credits – the equivalent of 4 courses – toward your degree for less than $50 per assessment. For additional information, or to register for a Pathways to Math Success assessment, contact your admission counselor or academic advisor today.
List of Courses
Courses May Include
BS in Marketing Online
MKT 225
Digital Marketing
In this course students will be introduced to the different types of digital marketing channels and business functions using digital marketing technology and tools. Topics will focus on earned, paid, and owned media and the intersection of the three. The course will also emphasize development of a digital marketing strategy and its impact on the business.
MKT 270
Professional Selling
Selling is a real life skill that everyone uses every day no matter what the profession. We sell our personal brand to employers; our ideas to family members, friends and co-workers; and as sales professionals, we sell products and services to consumers and business customers. In this course, students will gain foundational knowledge of the sales process, its relationship to marketing, and develop skills necessary to succeed in professional selling. Students will explore inside and outside sales in varying organizational environments. Through authentic scenarios, students will analyze customer needs to develop value-added relationships and generate revenue for an organization.
MKT 337
Marketing Research
This course compares and contrasts secondary and primary research with emphasis on the latter. Students explore different types of primary research as well as the basic research methods. It focuses primarily on the survey.
MKT 345
Consumer Behavior
This course explores the behavior that consumers display in searching, purchasing, using,evaluating and disposing of products.
MKT 400
Strategic Brand Management
Examine the importance of a company's brand with a focus on the approaches to building, maintaining, growing, and salvaging a brand.
MKT 432
Strategic Marketing Planning (Capstone)
This is the capstone course of the undergraduate marketing curriculum. It focuses primarily on the decisions required of marketing executives as they seek to develop, implement and control integrated marketing programs. Students will be asked to apply their understanding of marketing principles covered in other marketing courses to solve specific company problems. Topics include a diversity of product, market and industry environments. Writing Intensive Course.
Total Credits: 120
Minimum Hardware Requirements
| Component Type | PC (Windows OS) | Apple (Mac OS) |
| --- | --- | --- |
| Operating System | Currently supported operating system from Microsoft. | Currently supported operating system from Apple. |
| Memory (RAM) | 8GB or higher | 8GB or higher |
| Hard Drive | 100GB or higher | 100GB or higher |
| Antivirus Software | Required for campus students. Strongly recommended for online students. | Required for campus students. Strongly recommended for online students. |
| SNHU Purchase Programs | | |
| Internet/ Bandwidth | 5 Mbps Download, 1 Mbps Upload and less than 100 ms Latency | 5 Mbps Download, 1 Mbps Upload and less than 100 ms Latency |
Notes:
Laptop or desktop?  Whichever you choose depends on your personal preference and work style, though laptops tend to offer more flexibility.
Note:  Chromebooks (Chrome OS) and iPads (iOS) do not meet the minimum requirements for coursework at SNHU. These offer limited functionality and do not work with some course technologies. They are not acceptable as the only device you use for coursework. While these devices are convenient and may be used for some course functions, they cannot be your primary device. SNHU does, however, have an affordable laptop option that it recommends: Dell Latitude 3301 with Windows 10.
Office 365 Pro Plus is available free of charge to all SNHU students and faculty. The Office suite will remain free while you are a student at SNHU. Upon graduation you may convert to a paid subscription if you wish. Terms subject to change at Microsoft's discretion. Review system requirements for Microsoft 365 plans for business, education and government.
Antivirus software: Check with your ISP as they may offer antivirus software free of charge to subscribers.

Tuition & Fees
As a private, nonprofit university, we're committed to making college more accessible by making it more affordable. That's why we offer some of the lowest online tuition rates in the nation.
We also offer financial aid packages to those who qualify, plus a 30% tuition discount for U.S. service members, both full and part time, and the spouses of those on active duty.
| Online Undergraduate Programs | Per Course | Per Credit Hour | Annual Cost for 30 credits |
| --- | --- | --- | --- |
| Degree/Certificates | $990 | $330 | $9,900 |
| Degree/Certificates (U.S. service members, both full and part time, and the spouses of those on active duty)* | $693 | $231 | $6,930 |
Tuition Rates are subject to change and are reviewed annually. *Note: students receiving this rate are not eligible for additional discounts.
Additional Costs No Application Fee, Course Materials ($ varies by course)
Frequently Asked Questions
Can you get a marketing degree online?
You sure can!
In fact, earning a marketing degree online can oftentimes be more convenient for adults, since you get to determine your schedule – not the other way around.
"I was working full time and needed a flexible solution to finish my undergrad degree," said Max Bailey '17 '20MBA. "One of my favorite parts about the online program was how structured and consistent it was. I knew from day one exactly what assignments were due, when, and their contribution to my overall grade. This was incredibly helpful for me to plan school around my busy life, and not the other way around."
Jolene Stetz '21 agreed.
"I chose SNHU because of the convenience of being online," she said. "I could keep working full time. I could keep enjoying the things in my life that I enjoyed and I wouldn't have to worry about moving or logging in at certain times. The flexibility is phenomenal."
In addition to offering more flexibility, there may be other reasons you'd find studying online to be an attractive option.
Online degrees are often more affordable than the traditional classroom model. Another reason that Bailey transferred from another school was due to the cost.
"I felt I was paying far too much for what seemed to be a subpar marketing education" at a previous school, he said.
The combination of affordability and convenience make earning a degree online worth researching.
"I would definitely recommend SNHU to anyone who cares about the quality of their education, but doesn't have the time to commit to daily lectures and in-person classrooms," Bailey said.
How much does an online marketing degree cost?
Online degrees have a reputation for being affordable. And earning one from a nonprofit university means what you invest in your education gets reinvested back into the programs – you're not lining the pockets of shareholders.
At Southern New Hampshire University, undergraduate programs – like our online marketing degrees – have a tuition rate of $330 per credit.
"I've saved thousands of dollars," said Jolene Stetz '21. "SNHU is less than I ever expected to spend on college."
The overall tuition cost, however, is dependent on each student's situation. A BS in Marketing at SNHU is 120 credits. But many of our students transfer in credits, which can save you plenty of money.
SNHU accepts up to 90 credits toward your bachelor's. If you're able to bring in the full 90, your degree here could only cost you $9,900 for the remaining 30 credits.
A conversation with an SNHU admission counselor can help you determine what you may be able to transfer in and how much your degree could cost you.
Are marketing degrees in demand?
Yes! According to the U.S. Bureau of Labor Statistics, a bachelor's degree is required for most marketing manager positions. This is because studying in a degree program can teach you analytical, decision-making and interpersonal skills that the industry demands.1
The BLS states that employment of advertising, promotions and marketing managers is projected to grow 10% through 2031.1
That means in that time frame that over 30,000 positions could be added to the workforce.1
With so much growth, you'll want to make sure you stand out to get the position that you want.
At Southern New Hampshire University, "our marketing programs are different in that they were designed with a very strategic approach by our academic team, including myself," said Dr. Jessica Rogers, associate dean. "We have connected and aligned our programs to industry."
Plus, with the option to add one of two concentrations to your degree – digital marketing or social media marketing – you can add even more skills to your resume.
How fast can I get my marketing degree?
Consider online education. One of the biggest benefits of online education is the flexibility that comes with it. Earning a marketing degree online can help you earn your degree quickly and start your marketing career as soon as possible.
With online coursework available 24/7, you'll be able to fit your learning into your schedule, giving you more flexibility to take on courses and move through your degree program faster. With six 8-week undergraduate terms, you can work toward earning your marketing degree at SNHU throughout the year.
Be sure to speak with your academic advisor who will help you devise the best schedule to suit your goals. You may find that taking an extra course each term will help you accelerate your path.
SNHU's generous transfer policy also allows students to transfer up to 90 credits of previous higher education coursework to a bachelor's degree program, saving you time and money.
"I was a little surprised," said Jolene Stetz '21. "I kind of expected none of the credits to come over and to just start new and that would have been fine, but I was really excited to have that head start. So a bachelor's degree would normally be like the traditional four years, and I am getting mine done in two."
Plus, with 15 free elective credits in this program, you'll have the opportunity to explore topics within the marketing realm, as well as topics in other programs as well, making earning your marketing degree a well-rounded experience.
What are the different types of marketing degrees?
There are many different types of marketing degrees that can help you start or advance your career. One of the best aspects of a marketing degree is its versatility. Finding the degree that's right for you depends on your career goals and interests.
If you want to get started working in the marketing field right away, an associate in marketing online degree from SNHU can help. This two-year marketing degree will give you a solid foundation in business principles and practices, exploring marketing topics including retailing, communications, promotion, social media and branding.
Marketing associate degrees can also serve as a stepping stone to one of SNHU's four-year marketing degrees.
In our Bachelor of Science in Marketing degree program, you can tailor your coursework to fit your interests, focusing on learning the ins and outs of advertising, branding, communication and sales. With optional concentrations in digital marketing and social media marketing, you'll be prepared to design and manage all types of digital marketing campaigns and responsibilities.
If you're looking for a marketing degree with a strong foundation of general business knowledge, an undergraduate online business degree with a concentration in marketing could be a good fit. By combining broad-based business courses with marketing courses, you'll learn how to apply theory to real-world situations.
Dreaming of starting your own business or leading a marketing team? Continuing your education with a master's degree in marketing from SNHU can help you advance your career.
A master's of science in marketing can provide deeper knowledge in a variety of marketing topics, including digital marketing, new media and communications, marketing research and analytics, and social media marketing. SNHU's accelerated BS to MS pathway for marketing students can help you earn your grad degree even faster.
If a degree with a focus on leadership skills and general business principles is your goal, a Master of Business Administration (MBA) with a concentration in marketing could be right for you. Earning an MBA can add tremendous value to your personal brand and prepare you for a variety of careers, from corporate jobs in marketing and sales to leadership roles within marketing agencies.
Why should I study marketing?
If you want to have a hand in helping organizations grow and succeed, earning a marketing degree can help.
Marketing and sales professionals are important drivers of a company's business, promoting company services and products, networking with partners and media and advertising an organization to the general public.
Earning a degree in marketing can also help you find work across a broad range of industries, from nonprofits and education to advertising, healthcare and engineering. No matter what your interests are, an online marketing degree can help you get started on a rewarding career path.
Is a marketing degree worth it?
Did you know that marketing is one of the fastest-growing degree fields today? Marketing jobs are in high demand across a range of industries and businesses. Earning a marketing bachelor's degree online can help you get your start in this growing field.
Earning a bachelor's degree can also improve your earning potential, and offer strong return on investment for degree holders.
At SNHU, you can earn a marketing bachelor's degree for just $330 per credit hour, with opportunities for transfer credits, financial aid and scholarships to bring your costs even lower.
Jobs for marketing degree holders, meanwhile, typically offer salaries above the national average, according to BLS data.1 Advertising, promotions, and marketing managers and market research analysts earned median salaries of $135,030 and $63,920 in 2021, respectively.1
Max Bailey '17 '20MBA believes his SNHU marketing degree was worth it.
"At SNHU, I didn't feel alone," he said. "As someone who waited 6 years to go to college after high school, I felt very old and far behind my peers when I started at another university. At SNHU, however, my classmates had similar stories and visions for their life that aligned with my own. This, plus the accelerated nature of the program, has allowed me to catch up and even exceed in my career."
What kind of jobs can you get with a marketing degree?
With an online marketing degree, you'll be prepared for a rewarding career across many industries and marketing roles.
Marketing jobs include:1
Market research analyst:

Study market conditions to examine potential sales of a product or service, helping companies understand the products people want, who will buy them and the price they'll pay.

Marketing manager: Plan, direct or coordinate marketing policies and programs, such as determining the demand for products and services, identifying potential customers and promoting products and services to customers.
Advertising and promotions manager: Plan and lead promotional campaigns such as contests, coupons, giveaways or advertising campaigns to market a company's product or service.
Sales manager: Work as an independent sales manager by setting your own sales goals, analyzing data and developing training programs for sales representatives.
Social media manager: Advertise new and existing products to potential customers, solidify brand identity and create brand loyalty for a company using social media.
Media planner: Research and identify the best mediums for advertising a company's products or services and develop strategies to reach a target through these mediums, including radio, television, print media, websites and billboards.

3
Related Articles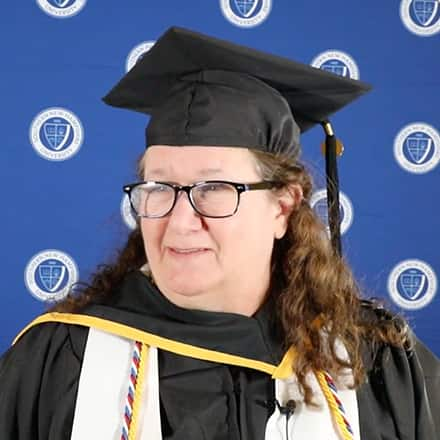 Pamela Judd earned an associate degree in business administration from SNHU while balancing work, kids — and 15 grandchildren. As the first person in her family to graduate with a college degree, she's hoping to serve as an inspiration to her family.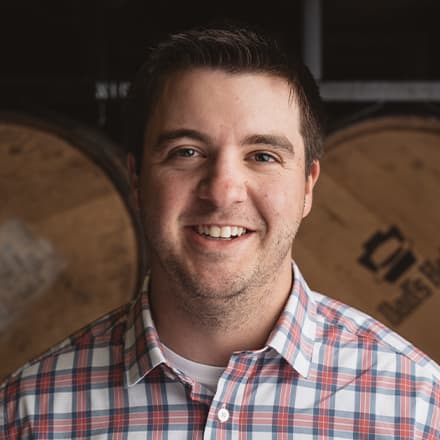 Stephen Hearn wanted more than his bachelor's degree. He wanted to become a Certified Public Accountant, so he looked for a "reputable" business school and found SNHU's master's in accounting program.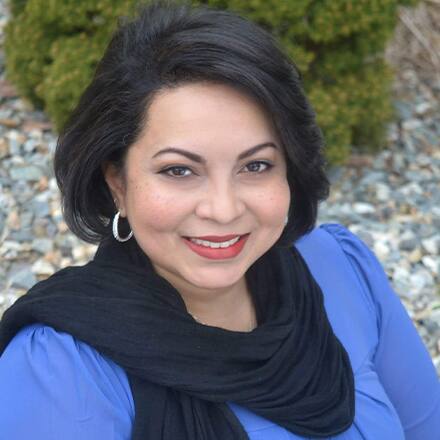 Katrina Jagroop-Gomes dropped out of school when she became a single mother at 23. She later earned her bachelor's degree, which she said, "opened a lot of doors for me." But she wasn't done. Now she has a Master of Business Administration from Southern New Hampshire University.
References
1Bureau of Labor Statistics, U.S. Department of Labor, Occupational Outlook Handbook, on the internet, at:
https://www.bls.gov/ooh/management/advertising-promotions-and-marketing-managers.htm (viewed Oct. 28, 2022)
https://www.bls.gov/ooh/business-and-financial/market-research-analysts.htm (viewed Oct. 28, 2022)
https://www.bls.gov/ooh/management/sales-managers.htm (viewed Oct. 28, 2022)
Cited projections may not reflect local and/or short-term economic or job conditions and do not guarantee actual job growth.