Pursue your passion for graphic design
$320/credit (120 total)
Transfer up to 90 credits
Master advanced design software, such as Adobe Creative Suite
No application fee or SAT/ACT scores
Accredited by NECHE
Learn from accomplished instructors with real-world experience
Online Graphic Design Program Overview
Tap into your creative side and learn how to produce designs that inspire and influence with the online Bachelor of Arts in Graphic Design and Media Arts from SNHU.
Have you ever found a magazine ad that jumps off the page? A digital banner that cuts through the noise? How about a website that's intuitively easy to navigate? A degree in graphic design can help develop the skills you need to inspire your audiences into action. You'll build a portfolio that demonstrates visual storytelling through various print, digital and video media platforms.
Whether you dream of the fast pace of an agency, the rigors of a design firm or the independence of running your own shop, our newly redeveloped online graphic design degree program can teach you how to translate your ideas through concept, design and digital media.
Learn how to:
Design, develop, adapt and present professional quality work
Analyze and recommend media messaging strategies
Use the latest design tools and technologies
Work with an interdisciplinary team to solve design challenges
Apply ethical and culturally sensitive practices to visual media
Pursue Your Passion at SNHU
Graphic design is where art, storytelling and commerce converge. SNHU's online BA in Graphic Design and Media Arts offers the tools, feedback and support you need to master your craft — as well as one of the lowest online tuition rates in the nation.
Concentration Options
Create engaging and accessible user experiences with an online BA in Graphic Design and Media Arts with a concentration in User Experience Design. With so many brands striving for optimal usability, particularly in web and mobile, this is a crucial skill for today's design professionals.
In this concentration, you'll explore the essential knowledge and skills you need for the design and development of engaging and accessible user experiences. You'll hone in on the collaborative process and your role in working with internal and external stakeholders throughout the user experience design process.
You'll also create wireframes, visual maps and prototypes that reflect the elements and principles of design, in addition to user-centric design considerations. You'll also learn how to test and optimize user experience design.
Career Outlook:
As businesses see the value of crafting effective user experiences across their digital properties, the demand for UX designers continues to grow. According to the U.S. Bureau of Labor Statistics, graphic design jobs in web development and digital design are projected to grow 13% through 2030, with a median annual salary of $77,200 in 2020.1
Courses may include:
User-Centric Design
Information Architecture
Collaboration in User Experience Design
Prototyping and Optimization in User Experience Design
If you're looking for a career that combines graphic design and digital media, the Bachelor of Arts in Graphic Design and Media Arts with a concentration in Web Design at Southern New Hampshire University could be the right fit for you. The web design degree online program supplements the traditional graphic arts foundation with digital-oriented core courses, striking the balance of artistic interests and practical web design.
Equal parts theory and practice, this specialized graphic design program stresses the critical thinking skills and hands-on technical proficiency to complement your designs, along with the know-how to promote yourself and keep your skills sharp in an ever-changing, competitive marketplace.
Career outlook:
As the use of mobile devices grows and e-commerce continues to expand, job prospects appear promising for graphic designers with web design skills. According to the U.S. Bureau of Labor Statistics, employment of designers with experience in digital design is projected to grow 13% through 2030.1
Those with knowledge of multiple programming languages and digital multimedia tools will have the best opportunities. Our web design degree online concentration program gives you the advantage you need to succeed in a number of industries, including:
Advertising and marketing
Public relations
Specialized design services
Digital media outlets
E-commerce
The online graphic design degree curriculum includes the full graphic design course of study, plus four newly revised web design-specific courses to expand your skill set to include social media design and creating an integrated digital campaign. Courses are taught by award-winning creative faculty using the most advanced technology available.
As a graduate of this online web design degree program, you'll build the skills to concept and develop your work using the Adobe Creative Cloud. You'll learn how to conduct usability testing on multiple platforms and interfaces, from mobile phones to tablets to desktop computers. Using these skills, you'll be prepared to execute various media projects, including interactive animation, digital publications, video and other rich media.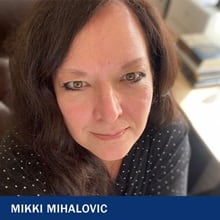 Mikki Mihalovic '21 found her web courses particularly helpful in her career. "I took away many ways of looking at website design from the perspective of building a foundation with coding," said Mihalovic. "You need to build the foundation of a house before you can build the walls and eventually decorate the inside."
Learn more about
web design degree concentration offerings, including:
Web Development
User Interface and Experience
Social Media Design
Graphic Design Career Outlook
With many employers continuing to grow their digital presence and the increasingly global marketplace for design talent, having a degree in design is now more important than ever.
According to the U.S. Bureau of Labor Statistics, graphic design jobs in web development and digital design are projected to grow 13% through 20301, much faster than the average. In addition, job growth for art directors is faster than the national average, with a reported median annual wage of $100,890 in 2021.1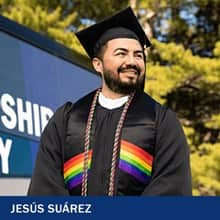 An online degree in graphic design is not only helpful for potential salary growth, but it's also a useful opportunity to build your portfolio, which is an essential component to professional success in the field.
"[My graphic design degree from Southern New Hampshire University] has only been beneficial for me in my career growth," said Jesús Suárez '21. "Once I put that I had gotten my degree and put SNHU on my resume and LinkedIn, I got so many other eyes looking at me. They're seeing what I can accomplish – not only that I'm committed but that I have a different skill."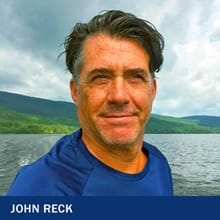 Graphic design student John Reck agrees that his education has changed the way people see him.
"People can sense my confidence – I'm infectious," he said. "My strategic goal is to do one thing: WOW the client. It takes incredible dedication and builds on repeat clients who recommend me for their services, but having a degree, I feel the sky is unlimited."
Here are a few roles you can pursue as a graphic design major:
Creative director. If your ultimate goal is to lead creative teams and develop big-picture brand strategies, this job is for you. Creative directors are the brand visionaries – the captains of the ship who manage teams of designers, copywriters, photographers and production staff to sell products and build brands. As a creative director, you'll pitch concepts for national ad campaigns, build relationships with executive leadership and help a team of creatives grow through direct feedback and support. Above all, you'll be the person people turn to when they're looking for creative solutions to their organization's biggest marketing challenges.
Multimedia designer. As a multimedia designer, you'll integrate multiple forms of media – such as art, sound and design – in a number of creative contexts. For example, you may work in the film industry as a prop or set designer. You may have a hand in designing a 3D environment for a video game or work with an ad agency to create a compelling animated video that grabs the attention of consumers. By pairing technical expertise and boundless creativity, you'll explore interactive and immersive visual storytelling techniques that engage audiences in new ways.
Web designer. Today's consumers live online. They're savvy enough to spot a bad website a mile away, which is why more and more organizations will devote marketing dollars to help build out their digital presence. Web designers play a major role in this, as they help develop the pages, layouts, navigational design and graphics for company websites. To succeed in web design, you'll need a solid understanding of design software such as Adobe Photoshop, Illustrator and Sketch, along with coding languages like HTML, CSS and Javascript.
UX designer. Perhaps more than any other role on this list, a UX designer (or user experience designer) dives deep into the ways a consumer interacts with a product. As a UX designer, you'll blend elements of psychology, computer science and creative storytelling to help create user-friendly experiences across various media. You'll use wireframing tools like Axure RP and Balsamiq, as well as design software like the aforementioned Photoshop and Illustrator. Additionally, you'll interpret research that can help you predict future consumer behaviors, identify pain points and develop relevant persona profiles.
Production artist. The production artist is responsible for day-to-day, hands-on production tasks. This is a perfect starting point for someone looking to grow their career in the field, as it gives you an opportunity to apply your skills in the final stages of creative development. You'll need a strong eye for detail, as you'll help crop, retouch, scale and finalize files before they go out into the world. Not only will you develop your technical abilities, you'll also have a chance to collaborate with teams of creative directors, web developers, copywriters and videographers who can help you fine tune your craft.
Product developer. If your game plan is to use graphic design as just one skill in your toolkit, you may consider a career as a product developer. Combining engineering and industrial design with 3D modeling and graphic design skills, product developers must demonstrate an ability to excel from both a technical and creative perspective. You'll be highly strategic – helping to ideate, lead and manage the creation of products from home appliances to sports cars. A background in industrial design, architecture or engineering is usually required for entry-level product developers, but proficiency in graphic design can help you develop some of the critical skills you need to flourish in this role.
Logo designer. Ask some of the biggest marketers in the world, and they can attest to the power of a great logo. As a logo designer, you'll be responsible for creating smart, simple, memorable visual representations of your brand. You'll work for a design firm, publishing house or ad agency to create graphics or typographical treatments audiences remember.
Marketing specialist. A marketing specialist is a Jack (or Jill) of all trades – someone who can collect and analyze consumer data, initiate marketing campaigns and create branded digital or print pieces for an organization. You may have a hand in building a brand's social media presence or managing a company website. In essence, you'll be a brand ambassador – combining storytelling with tech expertise to "sell" audiences on your company or product. Beyond design, marketing specialists usually require skills in data analytics, coding and written and verbal communication.
Start Your Journey Toward an Online Graphic Design Degree
Why SNHU For Your Graphic Design Degree
Flexible
With no set class meeting times, you can learn on your schedule and access online course materials 24/7.
Affordable
As part of our mission to make higher education more accessible, we're committed to keeping our tuition rates low. In fact, we haven't raised our online tuition rates, some of the lowest in the nation, since 2012.
Prior coursework could also help you save time and money. SNHU's transfer policy allows you to transfer up to 90 credits toward your bachelor's degree and 45 credits for an associate degree from your previous institutions—that means you could save up to 75% off the cost of tuition. You could also save time and money by getting college credit for previous work experience, or by taking advantage of military discounts and employer tuition assistance if available to you.
Respected
Founded in 1932, Southern New Hampshire University is a private, nonprofit institution with over 100,000 graduates across the country. SNHU is institutionally accredited by the New England Commission of Higher Education (NECHE), which advocates for institutional improvement and public assurance of quality.
Recently, SNHU has been nationally recognized for leading the way toward more innovative, affordable and achievable education:
U.S. News & World Report named SNHU the 2021 Most Innovative University in the North and one of the nation's "Best Regional Universities"
Awarded the 21st Century Distance Learning Award for Excellence in Online Technology by The United States Distance Learning Association (USDLA)
A $1 million grant from Google.org to explore soft skills assessments for high-need youth
Network
At Southern New Hampshire University, you'll have access to a powerful network of more than 300,000 students, alumni and staff that can help support you long after graduation. Our instructors offer relevant, real-world expertise to help you understand and navigate the field. Plus, with our growing, nationwide alumni network, you'll have the potential to tap into a number of internship and career opportunities.
96.5% of students would recommend SNHU (according to a 2019 survey of 9,200+ online students). Discover why SNHU may be right for you.
Expanding access to quality higher education means removing the barriers that may stand between you and your degree. That's why you can apply at any time and get a decision within days of submitting all required materials:
Completed free undergraduate application
Prior transcripts, which we can retrieve at no cost to you
Test scores are not required as part of your application
Acceptance decisions are made on a rolling basis throughout the year for our 6 (8-week) undergraduate terms.
If you're ready to apply, follow these simple steps to get the process going:
If you have questions or need help filling out your application, call 1.888.387.0861 or email enroll@snhu.edu.
Courses & Curriculum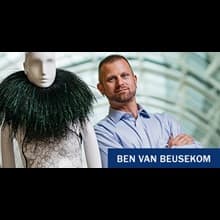 The online graphic design degree curriculum is taught by award-winning creative faculty using the most advanced technology available.
"[With the online graphic design program at Southern New Hampshire University,] you can be flying across the world and carry your computer with you," said SNHU student and Disney imagineer Ben Van Beusekom. "SNHU gives you this ability to carve out the best education, pull in all of your experiences, apply it to your homework and do it on your own time. For me, that was a big deal."
Student John Reck echoes that sentiment.
"The program touches upon real-life scenarios in the graphic design work field," he said. "I was a sponge and took everything in. It gives you credibility, confidence and a sense of pride."
SNHU's bachelor's in graphic design can help you build a number of key skills, including:
Design thinking
Digital media
Brand identity
Professional practice
"There is always something to take away no matter what class I took," said Mikki Mihalovic '21. "I do have a lot of industry experience and brought a lot to the table, but at SNHU, I was just as much of a student learning as all my other classmates were."
Jesús Suárez '21 also gained key skills and confidence through his degree.
"I felt that the coursework was relevant to the real world," he said. "I found a lot of value in what I was doing because it was making me better at my skill – my trade. It gave me assurance that, hey, you're on the right path, from enrollment all the way to graduation."
Curriculum Requirements & Resources
General education courses: All bachelor's students are required to take general education classes, if not obtained in prior coursework. Through these foundation, exploration and integration courses, students learn to think critically, creatively and collaboratively, giving you the edge employers are looking for.
Technology resources: We provide cloud-based virtual environments in some courses to give you access to the technology you need for your degree – and your career. Learn more about our virtual environments.
Earn credits for what you already know: Save time and tuition with our Pathways to Math Success assessments. Depending on your scores, you could earn up to 12 math credits – the equivalent of 4 courses – toward your degree for less than $50 per assessment.
View Full Curriculum in the Catalog
List of Courses
Courses May Include
BA in Graphic Design and Media Arts Online
GRA 200
Digital Design Tools
In this course, studentrs will explore industry-standard software to understand their purpose, similarities, differences, and how to apply them to various design mediums. Students will also have the opportunity to practice navigating and using the software and their tools to prepare for applying them to revise and refine basic designs. This course will provide students with the foundational knowledge necessary for more hands-on application and design in future learning experiences.
GRA 280
Design Thinking for Graphic Designers
In this course, students will practice using a design thinking process to develop user-centric, solution-based approaches to solve design challenges. Through this process, students will explore the various stages of design, begin generating design ideas and concepts, and create a design solution to address a design need.
GRA 310
Digital Graphic Design for the Web
This course focuses on digital graphic design theory and its application to web design. Students learn about the technical requirements of professionally created digital web documents. Students will be focused on designing communication and marketing applications for the World Wide Web all the while considering user experience and functionality. Differences in designing for the desktop computer and mobile internet appliances will be a topic for discussion and incorporated in hands-on exercises and projects. Each student will develop several minisites and by the end of the semester will have produced at least one deployable site. Topics include design strategies, web authoring/editing environments, color calibration and aesthetics, web typography, style sheets, template use, graphics format selecting and optimization, and HTML coding and debugging.
GRA 340
Typography
Typography deals with the language of type, the history of typography, typeface and character recognition, legibility, appropriate uses of measure, manuscript specifications and the individual visual dynamics of letterforms. In this class students will learn how to work with type as a stand-alone design element. Students will also learn how to incorporate type successfully with imagery. The assignments will cover a broad range of type applications. Students will primarily focus their efforts towards developing a greater understanding of typographic form through exercises based on the setting of words, phrases, sentences and short paragraphs. Students will first focus on the appropriate setting of spaces in-between the letters that make up words and projects will gradually increase in scope and complexity up to the setting of pages of text with multiple levels of hierarchical meaning.
GRA 410
Advanced Digital Graphic Design for Web
This course engages upper-level design students in current industry standards used in designing content for multimedia and interactive communication. Emphasis is placed on designing for computers, tablets and phones. The course is divided into teaching modules emphasizing the integration of several software packages for design problem solving. Emphasis is placed on conceptualization and the mastery of professional site mapping and wire framing techniques. Exercises and projects provide challenging design problem-solving experience. Project themes involve self-promotion and client-based work. All projects rely on the student's ability to integrate previously mastered techniques in a broad range of software.
GRA 470
User Interface and Experience
This course provides a culminating experience in web design by focusing on advanced concepts in user interface design and user-centered design. Students integrate multiple interactive and rich media techniques to develop user experiences reflecting new and innovative developments in web design. The course covers principles of usability and usability testing, case studies, advanced prototyping tools and techniques, and the concepts and techniques behind several methods of user interface design.
Total Credits: 120
Graphic Design & Media Arts (including Web Design) Required Hardware & Software
Required Software
Adobe Creative Cloud is required by all students in the graphic design and media arts program. Creative Cloud licenses are available at an educational discount directly through Adobe.
Adobe's terms and conditions require a full-year contract for Creative Cloud.
System Requirements
Please refer to the requirements for Adobe Photoshop, which demands the most technical requirements of the Adobe Creative Cloud and is used throughout the graphic design program. Given that current system requirements can change without notice from Adobe, it is best to consult the most up-to-date requirements on the Adobe website.
Minimum Hardware Requirements
| Component Type | PC (Windows OS) | Apple (Mac OS) |
| --- | --- | --- |
| Operating System | Currently supported operating system from Microsoft. | Currently supported operating system from Apple. |
| Memory (RAM) | 8GB or higher | 8GB or higher |
| Hard Drive | 100GB or higher | 100GB or higher |
| Antivirus Software | Required for campus students. Strongly recommended for online students. | Required for campus students. Strongly recommended for online students. |
| SNHU Purchase Programs | | |
| Internet/ Bandwidth | 5 Mbps Download, 1 Mbps Upload and less than 100 ms Latency | 5 Mbps Download, 1 Mbps Upload and less than 100 ms Latency |
Notes:
Laptop or desktop?  Whichever you choose depends on your personal preference and work style, though laptops tend to offer more flexibility.
Note:  Chromebooks (Chrome OS) and iPads (iOS) do not meet the minimum requirements for coursework at SNHU. These offer limited functionality and do not work with some course technologies. They are not acceptable as the only device you use for coursework. While these devices are convenient and may be used for some course functions, they cannot be your primary device. SNHU does, however, have an affordable laptop option that it recommends: Dell Latitude 3301 with Windows 10.
Office 365 Pro Plus is available free of charge to all SNHU students and faculty. The Office suite will remain free while you are a student at SNHU. Upon graduation you may convert to a paid subscription if you wish. Terms subject to change at Microsoft's discretion. Review system requirements for Microsoft 365 plans for business, education and government.
Antivirus software: Check with your ISP as they may offer antivirus software free of charge to subscribers.
Tuition & Fees
As a private, nonprofit university, we're committed to making college more accessible by making it more affordable. That's why we offer some of the lowest online tuition rates in the nation—and haven't raised our costs in a decade.
We also offer financial aid packages to those who qualify, plus a 30% tuition discount for U.S. service members, both full and part time, and the spouses of those on active duty.
| Online Undergraduate Programs | Per Course | Per Credit Hour | Annual Cost for 30 credits |
| --- | --- | --- | --- |
| Degree/Certificates | $960 | $320 | $9,600 |
| Degree/Certificates (U.S. service members, both full and part time, and the spouses of those on active duty)* | $675 | $225 | $6,750 |
Tuition Rates are subject to change and are reviewed annually. *Note: students receiving this rate are not eligible for additional discounts.
Additional Costs No Application Fee, $150 Graduation Fee, Course Materials ($ varies by course)
Frequently Asked Questions
Can you get a graphic design degree online?
Yes. Along with SNHU's other 200+ online degree programs, you can earn your bachelor's in graphic design online, on your time.
While we've developed a reputation as a leader of online education, we also offer campus and blended learning experiences. All of SNHU's programs are regionally accredited, and some, such as our nursing and accounting programs, have additional industry-specific accreditation. That means, when you finish a program with us, you'll get a respected degree from a university you can trust.
Just ask one of our online students: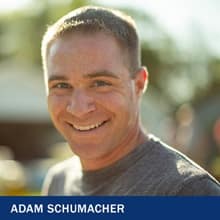 "Southern New Hampshire University, when it comes to online education, is top of the league," said SNHU grad Adam Schumacher. "I may be sitting here in Kingsland, Georgia, nowhere near New Hampshire, but I still feel like I'm part of SNHU. I still feel like I'm part of the university."
Online graphic design student John Reck agrees.
"I found the online program to be remarkable," he said. "There are a ton of resources in the SNHU virtual world – tutors, workshops, library. The [online writing center] will read your papers and guide you to understand what you're working on."
What qualities and skills should a good graphic designer have?
Graphic designers play a major role in any creative team. Here are a few key skills you'll need to succeed in the field:
Creativity.

An appreciation for art and creativity is probably what brought you here in the first place – and it's a highly valuable skill in the field. By using your knowledge of color, composition and typography, you'll find new ways to push designs in unexpected directions. As a contractor, you may help a small business redesign its company website. In an ad agency setting, you may spearhead an interactive out-of-home (OOH) experience. As long as you know how to apply the skills in your personal toolkit, you'll have the power to influence and innovate through your work.

Collaboration. The ability to work with a team is another crucial skill, as you'll need to collaborate closely with writers, web developers and videographers to make your vision come to life. In addition, clients, stakeholders and creative directors will provide feedback to help fine-tune your work. This means finding a happy middle ground between owning your ideas and redirecting creative executions as needed. It's a delicate balancing act, but when done right, it can help you create some of your best designs.
Communication skills. Similar to collaboration, designers need to be able to communicate clearly with clients and stakeholders and be able to explain their work. Designers need to be able to articulate their design choices while ensuring they're understanding the needs of the clients.
Tech-savvy. Marketers are always looking for new cutting-edge ways to appeal to consumers. To keep up, you'll need to have a solid understanding of today's technologies. This means knowing how to use the latest design software tools and keeping an eye on current trends in marketing, UX, web design and more.
Problem-solving. There are many moving parts from the ideation to the implementation stage of every creative project, and that can make for a whole host of challenges. For example, a client may have strict budgetary restrictions that limit the scope of your design. Time can also be a major factor – if you're producing work for a specific event, like a national conference or job fair, you'll be expected to complete it with very little lead time. In these situations, you'll have to find out-of-the-box ways to deliver great designs that satisfy client requests (and, ideally, exceed their expectations).
Attention to detail. In many situations, yours will be the last set of eyes to view your design before it gets printed or published. That means you'll need to have a sharp eye for details, spotting errors like typos as well as inconsistencies in line spacing and alignment. You'll also need to make sure that file types and sizes match the request of the stakeholder, giving them everything they need to put your work out into the world.
Do I need a degree for graphic design?
While not required, typical entry-level education for graphic designers is a bachelor's degree.1 Plus, with the growing competitive marketplace for designers, an online degree in graphic design can help set you apart.
Students with years of industry experience, like Mikki Mihalovic '21, are able to find significant value in completing their degree now, even as a working professional.
"My degree program was well worth it," said Mihalovic. "Though I have been a creative director for many years, I was laid off at the age of 58. Given all my years of experience in the industry and skillset, not having a degree kept me from getting other creative director positions even when I was in the top two candidates."
Now, with her degree, she's up for promotions at work and is able to provide more creative solutions and projects for her clients. "I fulfilled a promise to myself 40 years ago when I left college that one day I would go back and finish what I started no matter where I was in my career."
For those who have yet to break into the field, a bachelor's program can offer a safe space to grow, test and develop compelling work in various media. You'll learn about industry-leading graphic design software, and challenge your limitations as an artist by creating fully-formed, marketable ideas and creative executions.
In addition, a grounding in a liberal education and the humanities will give you a cultural frame of reference that can help enrich you both professionally and personally. You'll be prepared to take on "real-world" visual communication projects that demand an understanding of a broad range of content.
Programs like SNHU's BA in Graphic Design also offer internships where you can gain critical workplace experience. In addition to putting your technical skills to the test, you'll learn firsthand how to collaborate, solve problems and implement creative design solutions for real stakeholders working in the industry today. These experiences, and the resulting portfolio work, can help you stand out in a highly competitive market.
What kind of jobs can you get with a degree in graphic design?
Graphic design often combines images and words to tell compelling stories – making it a critical skill in "selling" products, ideas and brand identities. As a graphic designer, you'll be a key player in:
Advertising
Public relations
Marketing
See the Career Outlook section for a more detailed look at potential career paths with a graphic design degree.
Is graphic design in demand?
According to the U.S. Bureau of Labor Statistics, specific projections for growth in graphic design vary by industry. For example, graphic design jobs in web development and digital design are projected to grow faster than the national average, up 13% through 2030.1
When it comes to web development and digital design, graphic designers play a major role in creating compelling, user-friendly experiences on both web and mobile environments. They must blend form and function to create layouts that are at once visually striking and easy to use.
With website development driving much of this job growth, graphic designers with a background in web design or user experience design may possess a more marketable skill set for today's employers.
Can I work from home as a graphic designer?
Yes, graphic designers can work remotely. The responsibilities of a remote graphic designer, or one that is onsite, are ultimately the same. In addition to the chance to work at home, graphic designers also have the option to work in a number of different professional settings, such as studios, ad agencies and design firms.
You may have the option of working as a contractor, giving you additional flexibility with both remote and onsite work. Collaboration, however, is crucial in this profession, so you'll need to facilitate consistent communication with clients, stakeholders and fellow creatives throughout every project – whether in-person or through remote channels.
How long does it take to get a graphic design degree online?
The time it takes to complete a degree in graphic design can vary depending on your education, experience and the pace at which you move through the program.
An online bachelor's in graphic design from Southern New Hampshire University is 120 credits, which is designed for completion within 4 years. As an online student, you'll have the option to take either one course per term as a part-time student (3 credits), or two courses as a full-time student (6 credits). With 6 undergraduate terms per year, this means you can complete up to 12 courses in a year, allowing you to finish in less than 4 years total.
Plus, if you have prior college credits, SNHU accepts up to 90 eligible transfer credits into bachelor's programs, making it easier for you to finish your degree faster.
"I was able to transfer a lot of my credits from previous schools," said Jesús Suárez '21. "It made it easier for me, knowing I didn't have to start all over again."
Related Articles
If you're looking to advance or shift your career and already have your bachelor's degree, moving forward with a master's may be your next step. A master's in communication offers you a more focused education, preparing you for your personal and professional goals.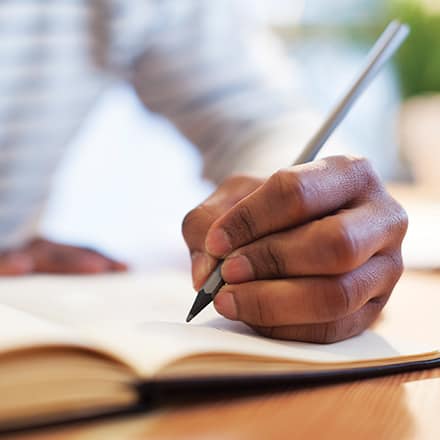 An MFA stands for Master of Fine Arts and is a graduate-level degree earned by students who study and practice visual arts, performing arts, design or creative writing. Some schools offer online and low-residency MFA programs that offer more flexibility for working adults than a traditional program.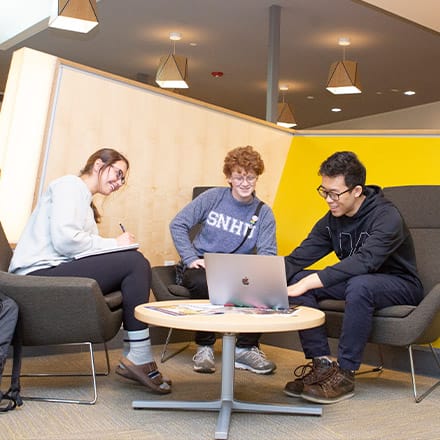 Liberal arts degrees include a range of programs such as communication and psychology. Earning a liberal arts degree can be an effective way to show employers you have the versatility and soft skills necessary to be an asset in a range of professions.
References
1Bureau of Labor Statistics, U.S. Department of Labor, Occupational Outlook Handbook, on the internet, at:
https://www.bls.gov/ooh/arts-and-design/graphic-designers.htm (viewed Oct. 20, 2021)
https://www.bls.gov/ooh/arts-and-design/art-directors.htm (viewed Oct. 20, 2021)
https://www.bls.gov/ooh/computer-and-information-technology/web-developers.htm (viewed Oct. 20, 2021)
Cited projections may not reflect local and/or short-term economic or job conditions and do not guarantee actual job growth.