Supporting First-Generation Students
At Southern New Hampshire University's (SNHU) Online Campus, approximately 40% of its learners are first-generation college students. We are honored to be entrusted with these learners and their aspirations to pursue higher education. This percentage comprises those learners who identified that their parents did not complete a college degree. Based on data from the U.S. Department of Education (DOE), 33% of higher education students today are the first in their family to attend college (DOE PDF source).
SNHU President Dr. Paul LeBlanc sets the tone as he not only identifies as first-gen but highlights this population in one of the university's commercials by stating, "Stand up if you are a first-generation college student." This symbolic gesture of standing puts them on the mainstage and provides a moment of reverence to their journey. These students have made it. They have overcome the odds, pursued, and achieved something that others in their immediate family have not done: Earn a degree.
As we expand our scope and support for a population that is making up a considerable amount of today's workforce, we must consider their unique capital and needs so that we can foster resilience among those that choose our institution.
What are the Best Ways to Support First-Generation College Students?
Research and practice suggest that first-gen students can bear the burden of having to step up for their families and hometowns. This feeling of obligation can cloud how these students see themselves and use this calling to fuel their passion to earn their degrees. Whether they are a single parent or military veteran, the commonality and responsibility of being the first can be exciting and unnerving at times.
As SNHU moves to develop spaces where identity and difference pose no barrier to a quality education, we must adopt strategies to support these students and share our first-gen stories, embrace intersectionality and celebrate being first-gen.
Share Your First-Gen Story
Sharing if you are first-gen can be a great area of commonality among students who share this identity. As students navigate the academic landscape, they may encounter loneliness and isolation as they combat the feeling that no one understands their challenges. A 2018 study conducted by the Center for First-generation Student Success, showed that 65% of faculty identified as first-gen, and, upon reflection, empathize with the challenges that their students face.
As a fellow first-gen student, I put this in my introductions to students in my course, and, when relevant, I share the moments of pride and challenges I experienced as I navigated college as well. As faculty and staff, it is always beneficial to humanize ourselves, and sharing your first-gen story is a great way to do that.
Embrace Intersectionality
Like most populations, we cannot approach first-gen students as if they are monolithic. There are layers to each person and group. Being Black and first-gen, LGBTQ and first-gen, and being a non-traditional student and first-gen are just a few examples of how wide this identity spans. One can possess all these identities, which can inform self-perceptions and abilities. Combined with rising income disparities, socio-economic status is another factor that has become synonymous with the intersection of the first-gen identity.
These multiple identities can frame the lens of our learners and have an impact on their self-efficacy in the classroom and ultimately impact their persistence to graduation. The Center for First-generation Student Success refers to this robust intersection, as being first-gen plus, meaning having the first-gen identity plus their other identities.
Celebrate National Being First-Gen Day
November 8 is the annual date for National First-Generation College Celebration Day, a day that has historical significance as it marks the signing of the Higher Education Act of 1965. Recognizing and honoring the first-gen identity as a point of pride is essential to building an inclusive environment for these students who are champions in their families. Participating in this day shows institutional support for this population. Using hashtags like #CelebrateFirstGen in social media posts about personal accounts and uplifting stories for first-gen learners is an easy way to show support on this day. The Council for Opportunity in Education offers a myriad of ways to participate in-person and virtually.
To quote a cliché phrase, "with great power comes great responsibility." At SNHU, we know that we have the power to change lives. Per our DEI action statements we are charged with expanding access, and, to do so, we must understand and embrace this statement by Dr. Vincent Tinto: "access without support is not opportunity."
By creating an environment that supports, normalizes, and heralds first-gen students, we can continue to build a global learning community that embraces diverse students and assures them that their success is a priority.

Dr. James Winfield is the associate dean for first year experience, general education and retention strategies. He also serves on the Center Advocacy Group for the Center for First-generation Student Success. Dr. Winfield can be found on LinkedIn and Twitter.
Explore more content like this article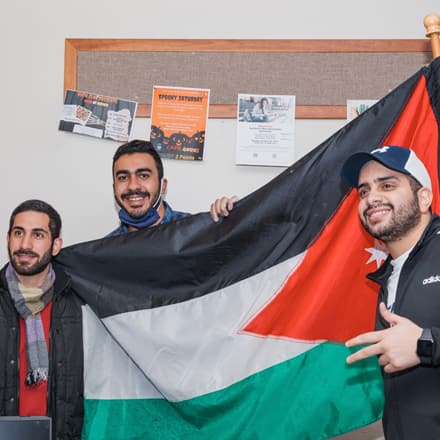 November 17, 2021
Almost 20 months into a global health crisis that made the term "social distancing" commonplace, the SNHU community celebrated an interconnected world and learned about different life experiences.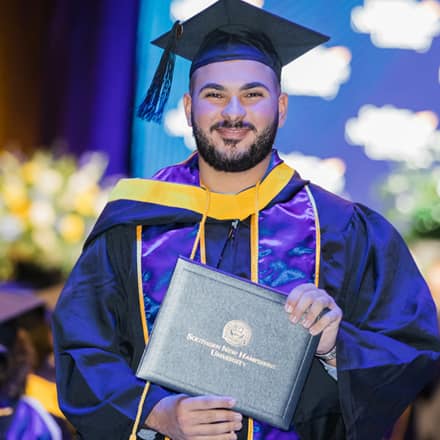 November 08, 2021
Downtown Manchester, New Hampshire, came alive in a way not seen in some time this weekend when SNHU graduates from the Classes of 2020 and 2021 had the chance to walk across the stage at the SNHU Arena and celebrate the completion of their degrees.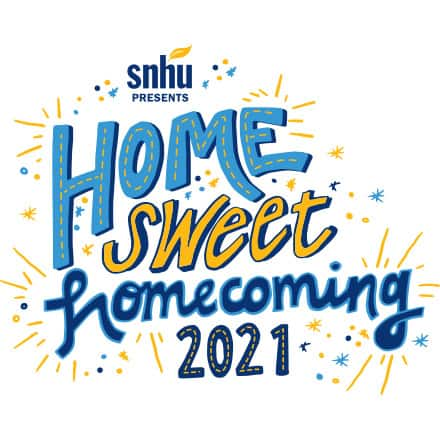 November 01, 2021
The 10th annual SNHU Homecoming featured live and on-demand activities, packed with family-friendly fun for everyone. While the ongoing pandemic promoted the event's entirely virtual nature, the format ensured the inclusion of the entire community.