How to Help a Child with Dyslexia and LBLD: Start with Education
While you may be familiar with the term "dyslexia," you may not realize how prevalent language-based learning disabilities are. According to the International Dyslexia Association, 15-20% of the population has a language-based learning disability. When it comes to students, IDA notes 70-80% have reading deficits, with dyslexia being the primary cause difficulties with reading, spelling and writing.
To best equip you to help a child with dyslexia, you could start by furthering your education, particularly with a degree or certificate focused on language-based learning disabilities and dyslexia.
Unique Partnership with Landmark School Benefits Students
Caitlin LaSota is currently finishing her graduate certificate in dyslexia and language-based learning disabilities online through a unique graduate program partnership between Southern New Hampshire University (SNHU) and Landmark School. The latter has been a leader in the field of language-based learning disabilities since the early 1970s.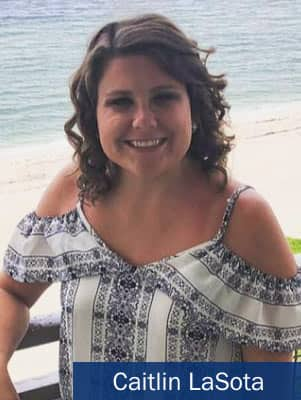 LaSota, who's from a small town in Connecticut, works at a boarding school for students with language-based disabilities and dyslexia. As a reading specialist working with the children at the school, she knew advancing her education in this field would benefit her and the students she served. Lasota said, "I decided it was time for me to start grad school."
It was just before starting in this role, while still living in Lake Tahoe, California, that LaSota reached out to the university. She had looked at several programs but especially liked that there wasn't a requirement of teacher certification, something she didn't have. "I spoke with someone in admission and told them my background," she said. "They thought I would be a perfect candidate. When I got accepted...I was driving cross-country and started to see commercials on TV for SNHU. I felt like it was a sign."
Given the line of work she's in, LaSota was familiar with Landmark School but hadn't realized the expanse of their programs offerings, particularly with respect to the partnership with SNHU for the graduate certificate and master's program concentration.
In spite of a busy workday and life, Lasota has found earning her graduate certificate highly doable. "I would highly recommend this program to someone else in education. It works perfectly with my schedule," she said. "Working at a boarding school, I just don't teach and leave for the day. I live in a freshman girls' dorm, which I am responsible for on evenings and weekends, sports in the afternoon, and I teach on Saturdays since students go to school 6 out of 7 days of the week."
'One of the Best Experiences in an Online Classroom'
Now at the end of her Master of Education in Curriculum and Instruction with concentration in Dyslexia Studies and Learning-Based Language Disabilities, Sarah Keith of Scituate, Massachusetts, has been a preschool teacher at a local daycare for 8 years. She's moving into a job in the public school system as a paraprofessional.
"I have always wanted to be a teacher since I was a young girl, so this online experience has allowed me to work full time while getting my degree," Sheerin said. "My goal is to become a reading specialist."
Earlier experiences in online education hadn't been as favorable as what she discovered at SNHU. She said earning her master's "has given me the knowledge and educational experience to gain my current position in the public school system. This school has been one of the best experiences in an online classroom I have had."
'This Fit What I Wanted'
For East Coast reading specialist Karen Paradise D'Ortenzio, SNHU's partnership with Landmark proved to be exactly what she wanted. Her first teaching job was at Landmark School, so she was quite familiar with its reputation and offerings. When it came to furthering her education Paradise D'Ortenzio said, "I had been looking for years for a similar program dealing with dyslexia. This fit what I wanted."
Closing in on her graduate certificate in dyslexia studies and language-based learning disabilities, she recommends the program for others that have students with a language-based learning disability.
Pamme Boutselis is a writer and content director in higher education. Follow her on Twitter @pammeb or connect on LinkedIn.
Explore more content like this article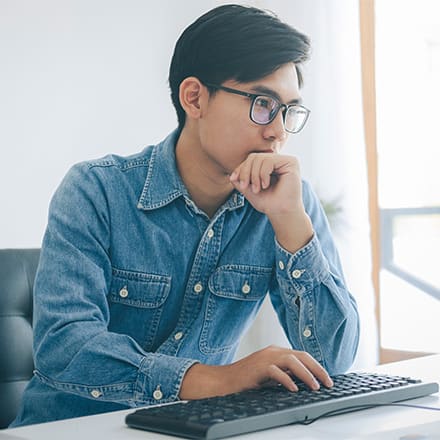 October 15, 2021
Generally taking only two years to complete, an associate degree provides foundational academic knowledge and technical expertise for a variety of career fields without the time and financial investment of a four-year degree.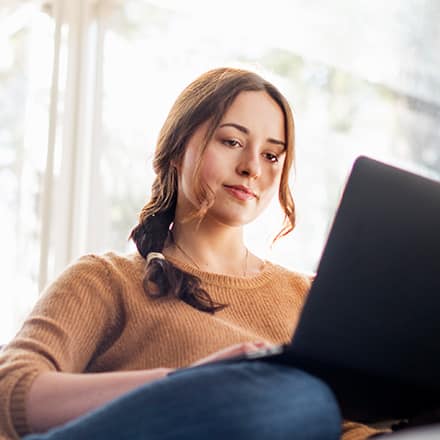 October 13, 2021
Choosing the right MA degree is a matter of your current accomplishments – academic and professional – and your goals for the future. Which MA degree is right for you will depend on your current career and where you want to go from here.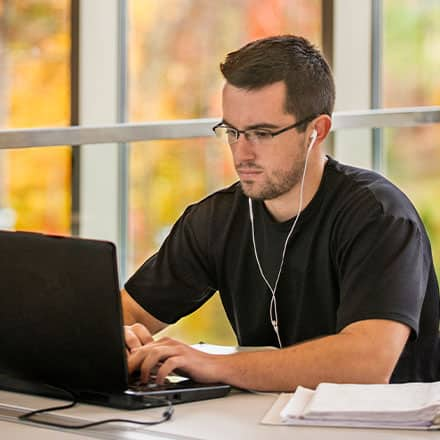 October 12, 2021
There's a clear benefit to getting an associate degree. Workers with an associate degree had median weekly earnings of $862, $132 more than people with a high school diploma alone, according to BLS.