How To Take Notes In College

This article was updated on October 10, 2023, with additional contributions by Mars Girolimon.
How you take notes can affect how much information you're able to recall. You could make reviewing course information less stressful by learning how to integrate traditional techniques for taking notes with the technological accessibility of note-taking applications.
Styles of Note-Taking
The best way to take notes in college depends on which method works for you. Using a style of taking notes that allows you organize information in a way you can easily understand can help you with focus and comprehension when it comes time to study.
Here are a few popular methods to consider:
Outlines: A familiar way of taking notes in college is by outlining. This method allows you to create a hierarchy of points highlighting the main topics and their supporting facts.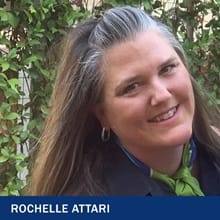 "In my opinion, the best method for taking notes is to listen or look for the key component of the topic and build an outline from those key words or phrases," said Rochelle Attari, an online peer tutor with SNHU's academic support team. "Only write down the topic and specific ideas being presented that are germane to the point of the lecture or assignment," she said.
Flowcharts: Using boxes and lines for connecting chains of events, processes or interlocking ideas is a more visual way of understanding the subject matter.
Mind-maps: Take the central idea of the lecture and write it in the center of your paper. From there, create branches of different topics and facts that help you link the supporting information to the main idea.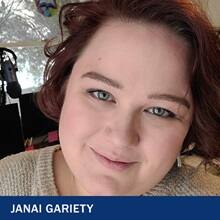 "Mind mapping is a great way to take notes when you want to connect ideas," said Janai Gariety, another peer tutor on the academic support team.
Writing on lecture slides: Whether you do this by hand on a printed copy or on your device's touch-screen, writing directly on the lecturer's presentation slides allows you to annotate details and ideas that help you understand the lesson better.
It might take some exploration to find out which method works best for you. Maybe you'll even discover another approach all your own.
Tips For Taking Notes
"Everyone is an individual with talents, interests, strengths and needs," said Amee Shelley, also a peer tutor at SNHU. "Each person is going to individualize their notes with their unique style," she said.
Although your style will be unique to you, Shelley said there are a few general principles to keep in mind.
Her team member, Raechel Hogan, agreed. Hogan recommended implementing the "5 Rs" of note-taking:
Record
Reduce
Recite
Reflect
Review
That last principle is especially important, according to Shelley. "Notes can be a great tool but it's just handwriting practice (or typing if you are using the computer) if you don't review your notes," she said.
Taking those Rs into account, here are a few others strategies for taking effective notes.
Abbreviate
Use shorthand such as "w" and "esp" when you mean "with" and "especially." Use symbols such as equal signs or arrows in text or to denote correlations between ideas.
Color Code
Designate certain colors to mean specific things.
"I recommend using different colored highlighters (digital or physical) to code your notes after you've written them. Color can help you organize information in your brain," Gariety said. "For example, all the key words could be in yellow, examples in green and important details to remember in pink."
Using color in your notes can also make it easy to locate information at a glance.
Include Key Terms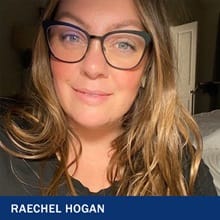 Hogan recommended including important terminology in your notes. She said her personal notes often contain main ideas and underneath she lists key terms, events and important pieces of information to refer back to later.
"Also, remember it can be valuable to take the time to define those key terms before moving on," said Hogan.
Label Each Page
According to Shelley, it's vital to start your notes by writing the course name and module number to avoid future confusion. "If you don't write that information down, you could find yourself looking at a bunch of note pages without knowing which assignment or class they belong to," she said.
Shelley learned that lesson the hard way, herself. "I once dropped my binder and all my note pages got mixed up. It took me twenty minutes to sort out the mess just because I didn't write down the class at the top of each page," she said. "Learn from my mistake! Put the class name and module on every page."
Use Examples
For certain subjects, writing down examples can make studying easier. "In my past math classes, I've found it helpful to write out sample problems showing each step," Shelley said.
Write Clearly
You want to be able to read your notes later. When taking notes, write quickly but ensure that what you're writing is legible.
"I make sure that my notes are straight forward and short, to save time and space," said Hogan.
Is It Better to Type or Take Notes by Hand?
There are pros and cons to both typing and writing on paper. Typing can be faster and you might find it's convenient to have everything you need available on your phone or computer. Writing by hand has its own advantages.
"Some subjects, like math or physics, are easier to do by hand because you're doing a lot of drawing and equations, so you could even do a mix of both depending on the class," Gariety said.
While Gariety suggested trying both methods to see what works for you, Attari recommended the old-fashioned technique. "I think note-taking is done best on paper," she said.
According to Attari, it's easy to get distracted by the temptations of social media and other apps when taking notes on your computer or phone. If you know distractions are a challenge for you, writing by hand might prove more effective.
The key is to know your learning style and be honest about what will work best for you. "Also keep in mind how readable your handwriting is!" Gariety said.
What are the Best Note-Taking Applications?
The best applications for college students are easy to use, promote organization and make finding information within your notes just a quick search away. Most have a free basic plan, a discounted option for students or low-cost and premium plans. Others are free with software and websites you already have access to.
Evernote: Besides taking notes, the Evernote web and device application allows users to set reminders, save web articles and sources with the Web Clipper extension for the Chrome web browser and access notes from a phone, tablet or computer. With Evernote, you can search within your notes and create notebooks to stay organized when you have multiple subject areas. You can add a note or notebook to a list of shortcuts for faster access, or tag items to make finding them easier.


Microsoft OneNote: Students who are already using Microsoft Office for their schoolwork, may find Microsoft OneNote convenient. With OneNote, you can use your fingertip or stylus to handwrite notes. Later they can be converted into typed text. You can add sections to arrange your notes into different course subjects or modules. Write notes on slides, share your notes with others, clip from the web and search your notes.
5 OneNote App Tips for Students
If you need to boost your productivity and take better notes, consider using the OneNote app. With these tips for beginners, you'll be able to use OneNote effectively for school, college and daily life.
Effective Note-Taking Strategies
Discover how to capture, organize and retain information like a pro. These note-taking tips can help you take better notes as a college student and become more organized in your everyday life.
How to Take Notes – Note-Taking Tips for College
This guide will cover a number of the most popular and efficient methods of note taking, including mind maps, flow charts and more. You'll also learn about mobile apps that you can experiment with to take notes effectively.
Google Keep and Google Docs: Google Keep also has a Chrome extension that allows you to save articles you find online. You can archive notes you're not ready to delete but don't want to be visible among your current notes. There is no option for formatting or the ability to organize notes into different folders with Google Keep, but you can add images and attachments, set reminders, change text color or copy your notes to Google Docs. Google Docs does allow formatting and organization into separate folders, which is helpful for students who have a lot of notes to organize or are working together to share notes with a group.


Airtable: You can use the study guide template to add video, image or audio attachments to go along with your notes. Keep track of what notes you've studied and mastered or mark a subject as needing further review. You can also use Airtable as a tool for study groups. With this application, you can assign sections to specific people and collaborate to create detailed notes.


Goodnotes: Hogan said a student recently recommended another app, Goodnotes. "So far it has been great for me! I like how you can have separate notebooks," she said. "I access it on my iPad when I am on the go and need to get some schoolwork done if I am out and have some down time."
"Evernote is by far my favorite. Microsoft OneNote would be in second place," said Gariety. "If you love organization, either of those will work."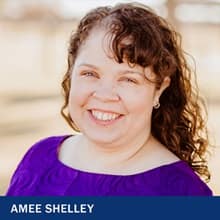 Apps like these can make it easy to organize and keep track of information, but there's nothing wrong with going with a more basic option if it's effective for you. "I love the memo app on my cell phone. I use it all the time to take notes," said Shelley.
Meanwhile, Attari reiterated her preference for writing on paper. "I do not recommend note taking apps," she said. "Being present and listening to the lecture or taking notes from reading material help retain the information one is learning."
Finding the best way to take notes that works for you may take some trial and error. You could end up loving Evernote like Gariety, Goodnotes like Hogan, a memo app like Shelley or writing things down on paper like Attari. Consider your options and see what works for you.
You can also connect with your school's academic support center for more tips. SNHU offers many kinds of support to help students succeed, including peer tutoring and academic coaching. Take a tour of these services to learn more.
If you take the time to explore your options, you'll find a style of taking notes that fits your needs to help you reach your academic goals.
A degree can change your life. Choose your program from 200+ SNHU degrees that can take you where you want to go.
Ashley Wallis is an Army veteran and writer with a bachelor's in English language and literature from SNHU. She is currently living in the Denver area. Find her on X, formerly known as Twitter @AshDWallis.
Mars Girolimon '21 '23G is a staff writer at Southern New Hampshire University where they earned their bachelor's and master's, both in English and creative writing. In addition to their work in higher education, Girolimon's short fiction is published in the North American Review, So It Goes by The Kurt Vonnegut Museum & Library, X-R-A-Y and more. They're currently writing their debut novel, which was Longlisted for The First Pages Prize. Connect with them on LinkedIn and X, @MarsGirolimon.
Explore more content like this article
Frederico Curty '23G was already a firm believer in the importance of education when he earned his Master of Science (MS) in Higher Education Administration in 2023. But he said he learned how valuable it is to be supported while earning your degree – especially as a dad.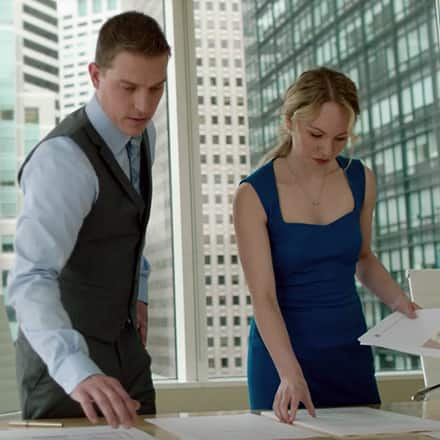 A master's degree comes after a bachelor's degree and is typically a two-year academic program that allows you to specialize in a subject area of your choice. Some common types of master's degrees you can choose from include: Master of Arts, Master of Science and Master of Business Administration.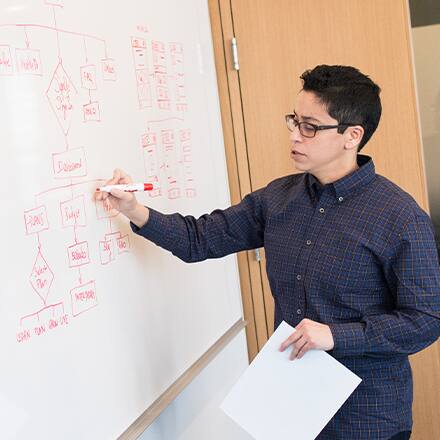 Everyone has a different style of learning. Through understanding the styles of study and note-taking that suit you best and knowing about different strategies for activating your learning, you can maximize your learning experience with formal education, and in all areas of life.
About Southern New Hampshire University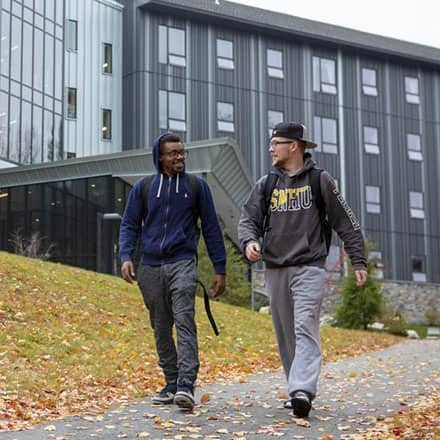 SNHU is a nonprofit, accredited university with a mission to make high-quality education more accessible and affordable for everyone.
Founded in 1932, and online since 1995, we've helped countless students reach their goals with flexible, career-focused programs. Our 300-acre campus in Manchester, NH is home to over 3,000 students, and we serve over 135,000 students online. Visit our about SNHU page to learn more about our mission, accreditations, leadership team, national recognitions and awards.